Patoranking's net worth is estimated at $5 million which is over 2 billion Naira. As a result of his wealth, the Nigerian singer is enjoying a lavish lifestyle, spending his fortune on automobiles and real estate.
Regardless of the fame and fortune the singer has accrued for himself, Patoranking is known to have had a very humble beginning. However, he rose to fame through collaborations with artists like Konga, Reggie Rockstone, Slam, and XProject. He has since then achieved great success and is today, one of the most successful artists in the Nigerian music scene. Meanwhile, this is just a tidbit of the success story of Patoranking and how he lavishes on his wealth.
A Breakdown of Patoranking's Net Worth of $5 Million
Patoranking's net worth of $5 million places him among the richest musicians in the country. The Nigerian music star and dancehall expert made his money majorly from music, endorsements, and other businesses. We reveal all the efforts that rounded up his net worth to a tune of $5 million.
Patoranking Started as a Dancer
He started dancing immediately after graduating from secondary school. He performed as a dancer in carnivals and street jams and continued on this career path until he left Nigeria for Ghana. Meanwhile, the artist revealed in an interview that he was born into music. He grew up with so much passion for music and usually listens to dancehall music.
Besides dancing, Patoranking also did some menial jobs, including brick-laying, and hawking of goods on the streets of Lagos just to make ends meet. Fortunately, he got an opportunity to travel to Ghana and did not hesitate to jump on it. Patoranking moved to Ghana following his admission to Cape Coast University. But, due to financial constraints, he was not able to complete his education but dropped out of the university.
His Music Career Took Off in Ghana
After dropping out of the university, Patoranking decided to pursue other things in order to save his family from poverty. So, he considered music and immediately began to partner with Lanky, a Ghanaian entrepreneur and founder of Black Rhythms Entertainment. The production company made a few tracks with Patoranking and the songs were aired but did not gain public relevance. In 2009, Patoranking released his first single titled So Nice. Even though the song did not make waves, the artist did not quit but continued to keep hope alive.
Patoranking decided to return to Nigeria to further pursue his musical career. On that note, he got signed to a record label and started singing. His first release in Nigeria as a musician was in 2012 with the song Iya Bisi. The sound of the hit is a fusion of Fuji music and dancehall and it featured Qdot and Kbaj. The singer credited his source of motivation to the two musicians, revealing how they helped him with what he needed to produce the track. Not long after, he released another song titled Up in D Club.
His Song Alubarika Launched Him to the Limelight
In 2013, a year after he dropped his second single Iya Bisi, Patoranking released another hit song Alubarika. Alubarika which means God's blessings in the Hausa language is widely recognized as his breakthrough track. The work got the attention of Timaya, the CEO of Dem Mama Records and he was prompted to help Patoranking with the vocals of the song.
Alubarika was released concurrently with its video and Patoranking simply described the song as a summary of his life as a musician. The song made way for him, especially in terms of collaborating with other A-list artists, as well as building a huge fanbase.
Songs That Bolstered Patoranking's Fame and Fortune
Following the success of Alubarika, the fast-rising music star signed a record deal with Foston Musik, and shortly after, released another hit song, Girlie O. The song is a chart-topping critically acclaimed single, and its remix followed a few months later, featuring Tiwa Savage. Girlie O's music video was shot in London and it featured Patoranking as a hero after he succeeded in rescuing his neighbor from domestic violence from her partner.
Tiwa, in an interview, revealed that she fell in love with the original song and so reached out to Patoranking for a remix. Their collaboration turned out a huge success as it got massive airplay, and was listed on several music platforms across the country and Africa at large. Patoranking's next successful work was on Seyi Shay's song titled Murda. The collaboration was produced by Dokta Frabz and released on the 1st of April, 2014.
A month later, on 11th May 2014, they dropped the music video. In 2015, Patoranking announced on his Instagram that he had signed a deal with VP Records which saw him release two of his most famous hits; My Woman, My Everything, and Danielle Whine. Founded in 1979, VP Records is a notable reggae and dancehall music label based in the US. These two tracks were absolute chart-toppers across the African continent.
The songs made the Top 10 charts of MTV Base Official Naija Show. In May 2015, Danielle Whine went on to debut at #4, and My Woman, My Everything reached #2 on the same chart. Patoranking has further done excellent works by appearing on the projects of other artists like Karat Kid, Slimmz, WizzyPro, Tupengo, Seyi Shay, and a lot of others.
List of His Other Successful Songs and Albums
A notable mention of one of his successful hits is the 2020 Abule. Below is a list of his other popular songs;
Up in the Club (2010)
Girlie O (2014)
Sex Tape (2014)
So Nice – Non-album single (2009)
Iya Bisi – featuring Qdot and Kbaj (2012)
Tonite – featuring Faze (2013)
Park Well (2014)
Alubarika – featuring Timaya (2014)
I'm in Love (2020)
Celebrate Me (2021)
Gravity (2013)
Suh Different (2018)
Heal D world (2018)
Daniella Whine – (2015)
My Woman – featuring Wande Coal (2015)
Gal Ting Riddim – Cover (2015)
Another Level (2016)
Girlie O (Remix) – featuring Tiwa Savage (2014)
Make Am (2015)
Gal Ting Riddim – Cover (2015)
Make Am (2015)
Available (2017)
Sunshine (2018)
Love You Die – featuring Diamond Platnumz (2017)
Everyday (2018)
Confirm (2019)
Lenge Lenge (2019)
No Kissing Baby – featuring Sarkodie (2016)
Studio Albums
God Over Everything (2016)
Wilmer (2019)
Three (2020)
A Complete List of Patoranking's Awards, Nominations, and Recognitions
Thanks to the success of his music career, Patoranking has been nominated for numerous awards and has gone ahead to win a number of them.
2013 – Best Reggae/Dancehall Video by Nigerian Music Video Awards
2014 – Next Rated, The Headies Awards
2014 – Best Reggae/Dancehall, Ben TV Awards
2014 – Best New Act, Ben TV Awards
2014 – Best Collaboration, Ben TV Awards
2014 – Most Gifted Newcomer, Channel O Music Awards
2014 – Best Collabo "Emergency", The Headies Awards
2014 – Male Artist of the Year, Nigeria Entertainment Awards
2014 – Best New Act of the Year, Nigeria Entertainment Awards
2014 – Dancehall Reggae Act of the Year, City People Entertainment Awards
2014 – Most Popular Song of the Year, City People Entertainment Awards
2014 – Best Collabo in Girlie O Remix ft Tiwa Savage, The Headies Awards
2015 – Best Pop Song, The Headies Awards
2015 – Best Reggae Dancehall Single, The Headies Awards
2015 – Best Dancehall Artiste, AFRIMA
2015 – Best New Act, MTV Africa Music Awards
2015 – Best Afropop Song, TooXclusive Online Music Awards
2015 – African Artiste of the Year, Vodafone Ghana Music Awards
2016 – Best Dancehall Artist, AFRIMA
2021 – Most Played Street Hop Song, Net Honours
Endorsement Deals Contributed to Patoranking's Net Worth
It is no doubt that the celebrity vocalist continues to attract several endorsement deals as his popularity grows in the entertainment industry. He signed his first endorsement deal in 2015 with the premium drink, Skyy Vodka. In the following year, he signed another deal with the Lagos City Marathon event and was named its ambassador. Records also have it that he has a contract running with Airtel Telecommunication, Hennessy, and a jewelry company.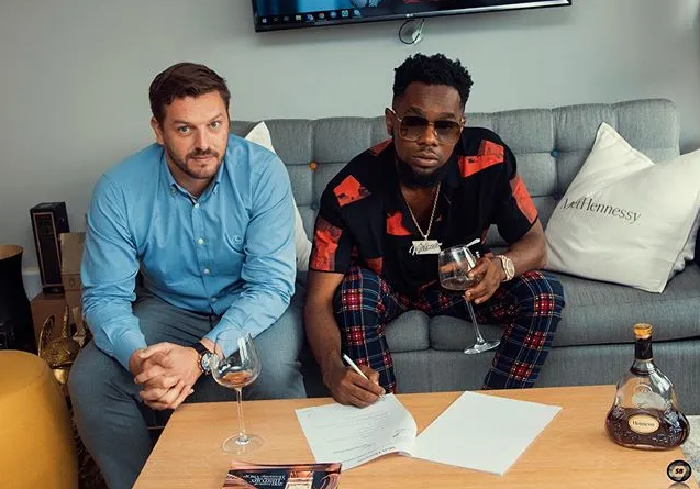 Skyy Vodka
A jewelry company
Lagos City Marathon
Airtel Telecommunications Company
Hennessy
Patoranking Earns Decently From His Record Label and Other Endeavors
As a result of his successful music career, it goes without saying that a bulk of Patoranking's net worth is built via music; ticket sales, album sales, tours, shows, concerts, and so on. However, the artist has also expanded his horizon with some other business ventures like launching his own record label, Amari Musiq. The music label has since signed a number of artists such as the Nigerian artiste Grey C, Tanzanian singer, Walid, and others.
In 2016, Patoranking sat as a guest judge among other judges of The Voice Nigeria for the contest's media edition. Having said that, we can now see that Patoranking's net worth was largely built from entertainment.
Recap of the Sources of Patoranking's Net Worth
Music; album sales, shows/concerts, etc
Record label (Amari Musiq)
Endorsement deals
Others
How the Dancehall Expert Spends His Wealth
Patoranking's net worth comfortably affords him the expensive and luxurious things of life like plush houses and expensive cars. The dancehall artiste does not only know how to acquire wealth but also knows how to enjoy it to the fullest. Patoranking spends his net worth on houses, cars, charity, and a luxurious lifestyle.
A Look at His Luxurious Mansion
Luxury and perfection are evident in Patoranking's mansion located at Elite Metro Garden, Lekki, Lagos. Metro Garden is one of the best and most sought-after locations in Lekki, Lagos and this is where the Alubarika crooner pitched his tent. The area houses rich and powerful individuals and celebrities in the country.
His house is amazing with excellent views. Though not over flamboyant, the home is cozy, and stylish with beautiful interior decorations that were obviously undertaken by an expert. All the things in the house have a kind of modern and yet natural look as he used mostly earth and pastel colors with orange details.
The features of the house include but are not limited to a sound recording studio, spacious bedrooms, living room, kitchen, and dining room. Having a well-equipped music studio in the house simply means that the singer can choose to create his music within the comfort of his home.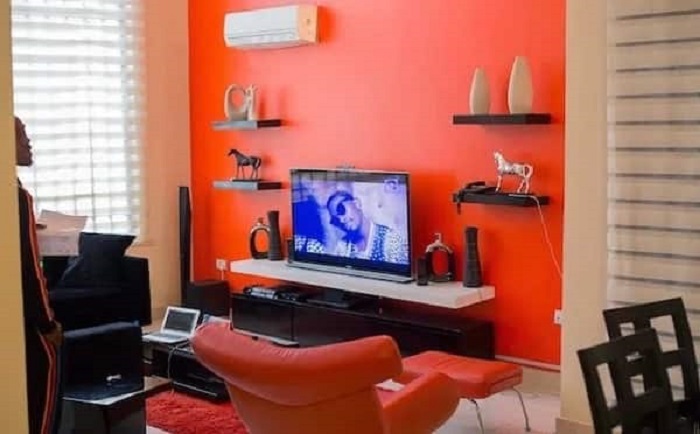 Patoranking's Car Collection
The celebrity hitmaker spends some of his net worth on luxurious cars. Patoranking has an eye for flashy and exotic rides and has about six (6) of them in his garage.
Porsche Boxster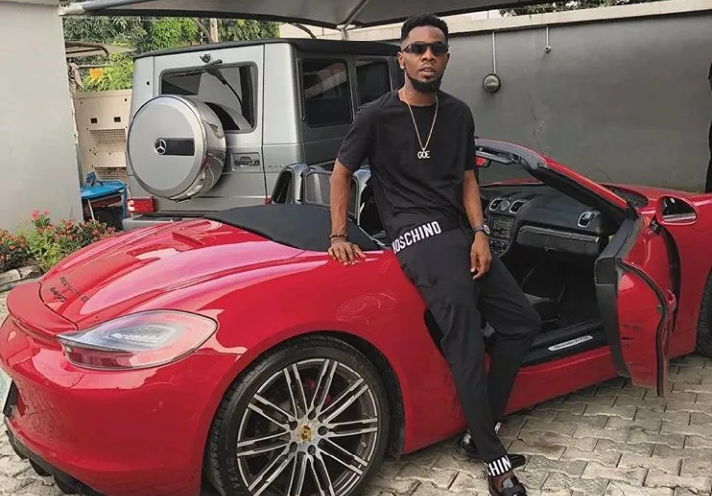 The hitmaker purchased this sleek, amazing, and luxury car in 2017. He took to his Instagram to announce his new acquisition to fans and they of course responded by pouring in their congratulatory messages to him. The Porsche car which he rightly captioned #new baby comes with the following outstanding features:
Horsepower: 65 to 375
MPG: Up to 22 city/32 on highway
Engine: 2.7 L 6-cylinder, 3.8 6-cylinder, 3.4 L 6-cylinder
Transmission: 6-speed manual, 7-speed automatic
Dimension: 172-173″ L x 71″ W x 50″ H
Porsche 911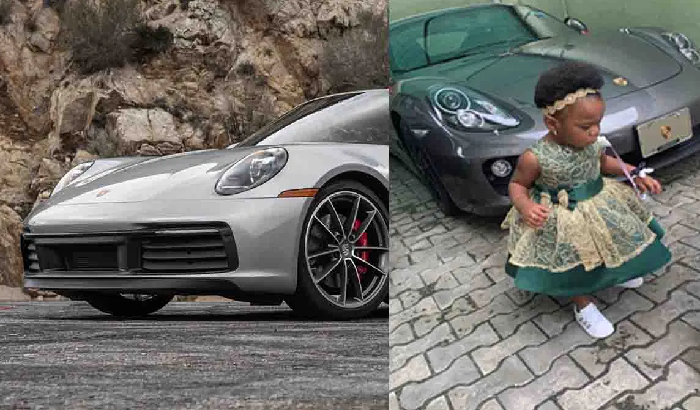 Adding another Porsche car to his collection not long after he acquired the Boxster simply relates that the singer has a thing for the Porsche brand. Some of his Porsche 911 notable features include:
Horsepower: 379-443
Engine: 3.0 L 6-cylinder
Weight: 3,354 – 3,641 lbs curb
Mercedez G Wagon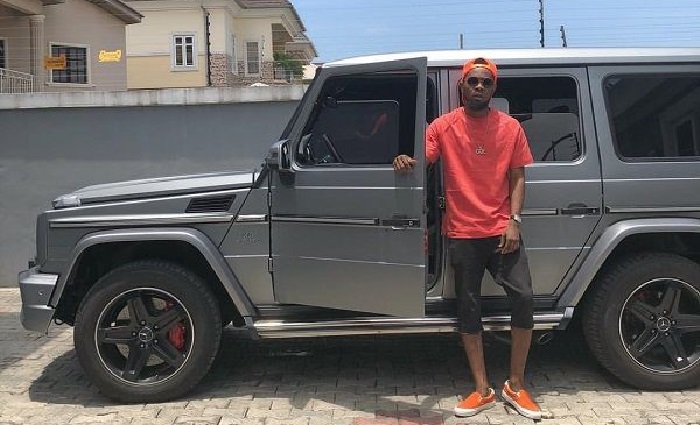 Similar to his Porsche brand, Patoranking has two brands of Mercedez in his garage. The car features are:
13-city – 17 highway MPG
Horsepower: 416 to 577 hp
Curb weight: 5,551 – 5,842 lbs
Mercedez-Benz G55
The Girlie O hitmaker added a second Mercedez brand in his car collection and this is the car he is mostly seen around the town in. It boasts of the under listed features:
MPG: 13 City/17 highway
Horsepower: 416-577
Weight: 5,551 -5,842 lbs curb
2014 Range Rover SUV
Patoranking's Range Rover SUV is a real attention grabber. With its fascinating appearance, excellent speed, and high level of safety, the automobile is simply designed for lovers of ostentatious cars. Let's take a look at some of its features:
MPG: 22-28 highway MPG
Horsepower: 254-557 horsepower
Seating capacity: 4,5
Engine: 2.0 L 4-cylinder, 3.0 L V6 diesel, 3.0 L 6-cylinder, 5.0 L V8
MSRP: $90,000
Lamborghini Urus
Another luxurious car that found a spot in the dancehall artist's garage is a Lamborghini Urus. The price estimation of this car is pegged at N140 million and thus, is arguably one of the most expensive cars in his collection.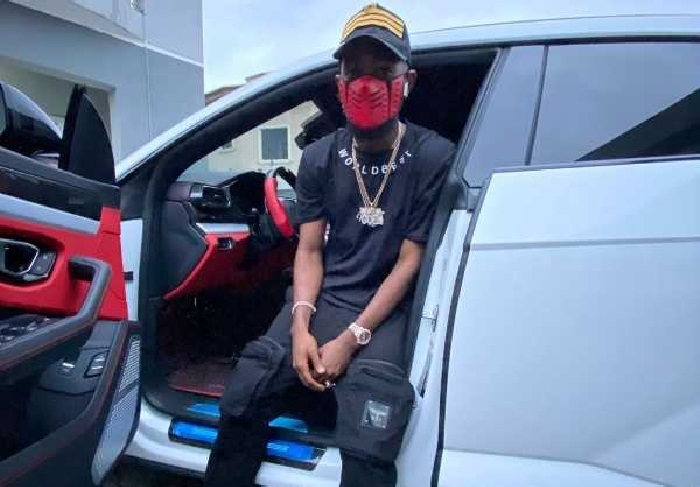 Patoranking Spends a Good Part of His Wealth on Philanthropy
Award-winning singer, Patoranking has taken a full dive into the world of philanthropy. He simply lives the code he sings in music, spreading love and happiness even beyond the studio. He channeled his philanthropy towards scholarships via the platform ALU Patoranking Scholarship. The beneficiaries are young African children who are not privileged to gain a proper education.
The platform provides full-paid scholarships for students from all over Africa to attend the prestigious African Leadership University (ALU). According to the singer, It's the next generation leaders, making it clear, that we never even thought of doing only Nigeria, it was always obvious to offer it to everyone. Also, in 2020, Patoranking revealed that he is taking care of 150 kids in his hometown, ranging from primary to secondary and university.
Another kind gesture the music star has engaged in was in 2020 when he was invited by Skip Marley to perform on a "One Love" original. He donated all the revenue from the track to UNICEF for children that are affected by the pandemic.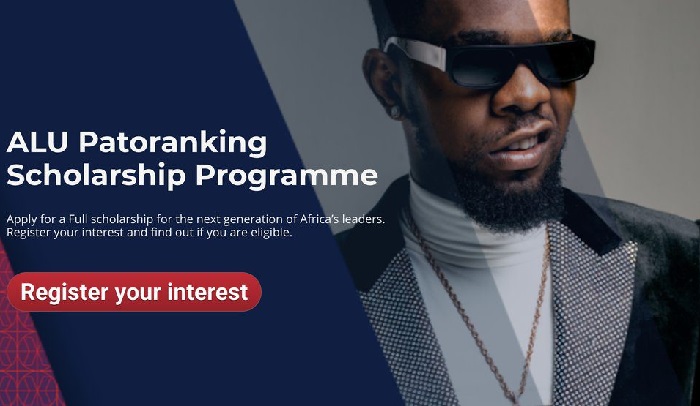 Furthermore, Patoranking created a challenge on his Instagram page which is about getting people that will make a better cover for his song, Mon Bebe. He placed the price challenge at $1,000 and this generated a lot of traffic on his page. Through the challenge, many youths were able to showcase their hidden talents.