We want to take a once-and-for-all statistics of Nollywood's two most talked about actresses who have earned more than their fair share of bragging rights. We will not judge as fans, but rather, we will be doing a side by side clear-cut analysis. The lead stars of Nigeria's highest grossing movie, Ije: The Journey, Omotola Jalade-Ekeinde and Genevieve Nnaji are two top Nollywood actresses who have continued to make waves both locally and internationally. And for those who thought the two are not friends, they need to have a rethink because they get along quite famously. There have been series of reports that both of them are sworn enemies fighting for supremacy but both of them have continued to dispel such rumors. Read the facts, calculate the figures and you'll have the answer for yourself.
See Also: 15 Nollywood Oldest Singles Approaching And Passing 40
Genevieve Nnaji – a.k.a "Genny"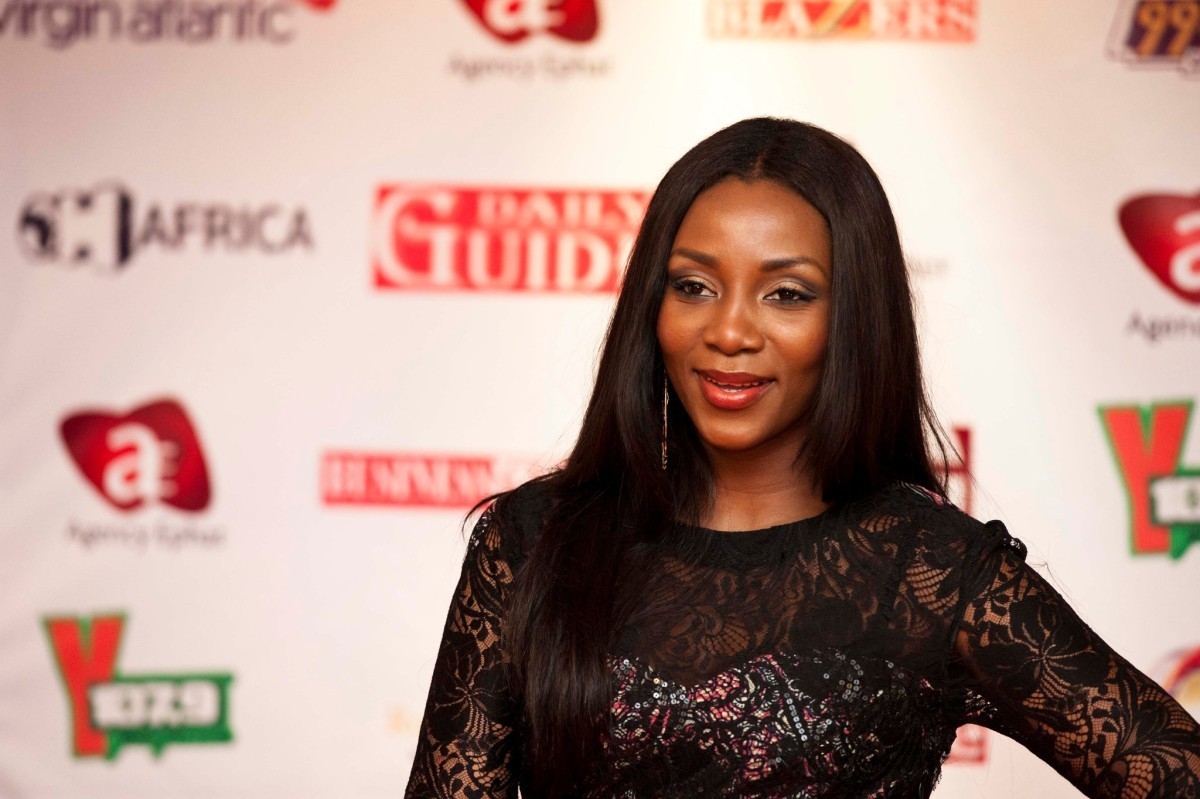 Genevieve Nnaji was born on May 3, 1979, and is a native of Mbaise in Imo State. She started her acting career as an 8-year old child actress in the then-popular television soap opera Ripples. She was also featured in several commercials, among which were some for beverage brand Pronto and detergent Omo. But at the age of 19, she took her first big step in a soon-to-be glorious acting career with her debut appearance in the block-buster movie Most Wanted, starring the likes of Regina Askia, Ayo Adesanya and Bob Manuel Udokwu. She has gone ahead to feature in over 80 films since, but she will be best remembered for her roles in Last Party, Mark of the Beast, Sharon Stone, Ijé: The Journey, Mirror Boy, Half of a Yellow Sun, Blood Sisters, Ijele, just to mention but a few.
Genevieve made history in 2009 by being the first Nigerian actress to appear on The Oprah Winfrey Show, where she was described by Oprah Winfrey as "Nigeria's Julia Roberts."
'Genny' (as she is fondly called), is a lady who has shown a huge ability for being versatile. Apart from still being an active actress, she also owns a fashion line, St. Genevieve which she launched in 2008. She has endorsement deals with companies such as Etisalat Nigeria, Amstel Malta, Lux Soap, MUD Cosmetics, among others which are still ongoing. She even went into music at some point, and although the musical career did not blossom, she has a musical album titled, One Logologo Line for her efforts.
See Also: 7 Nigerian Celebrities Known For Dressing In The Worst Manner
Beautiful Genevieve Nnaji is also not immune to controversies as she has had quite a few of them. Her seemingly eternal single status has been the fodder for many gossip blogs and magazines. She has also been rumoured to have dated most popular Nigeria artistes and even the former vice president of Nigeria, Alhaji Atiku Abubakar.
In recognition of her contribution to Nollywood, Genevieve was awarded the national merit award of Member of the Order of the Federal Republic (MFR) in 2011. Nnaji has also won various awards, including the Africa Movie Academy Award for best actress in a leading role and the City People Awards for Best Actress.
Genevieve Nnaji – Fact and Figures…
1 – Genevieve was able to release just one album from her short-lived musical career.
3 – She is currently an ambassador to three active and well-known brands – Etisalat Nigeria, Amstel Malta and MUD Cosmetics.
8 – The acting career that launched her into limelight began at the tender age of 8 when she scaled the auditions for a role in early '90s soap opera, Ripples.
10 – To prove she is different from every other celebrity actress, Genevieve has 10 major awards in the course of her career.
36 – She was born on November May 3, 1979, so, she is just 36
80 – The number of movies in which Genevieve has starred in the course of her career are 80 and counting.
100m – (in Naira) The reported worth of Genevieve's endorsement with telecommunications company, Etisalat Nigeria  was calculated to a whooping #100m.
283,000+ – Genevieve has over 283,000 followers on Instagram.
750,000+  – She has over 750,000 followers on Twitter.
802,000+ – Her official Facebook page has over 802,000 followers.