One of the greatest arguments in Nollywood goes this way: Omotola Vs. Genevieve, who is better? We want to take a once-and-for-all statistics of Nollywood's two most talked about actresses who have earned more than their fair share of bragging rights. We will not judge as fans, but rather, we will be doing a side by side clear-cut analysis.
The lead stars of Nigeria's highest grossing movie, Ije: The Journey, Omotola Jalade-Ekeinde and Genevieve Nnaji are two top Nollywood actresses who have continued to make waves both locally and internationally. And for those who thought the two are not friends, they need to have a rethink because they get along quite well. There have been series of reports that both of them are sworn enemies, fighting for supremacy but both of them have continued to dispel such rumours. Read the facts, calculate the figures and you'll have the answer for yourself.
Omotola Vs. Genevieve: Genevieve Nnaji – a.k.a "Genny"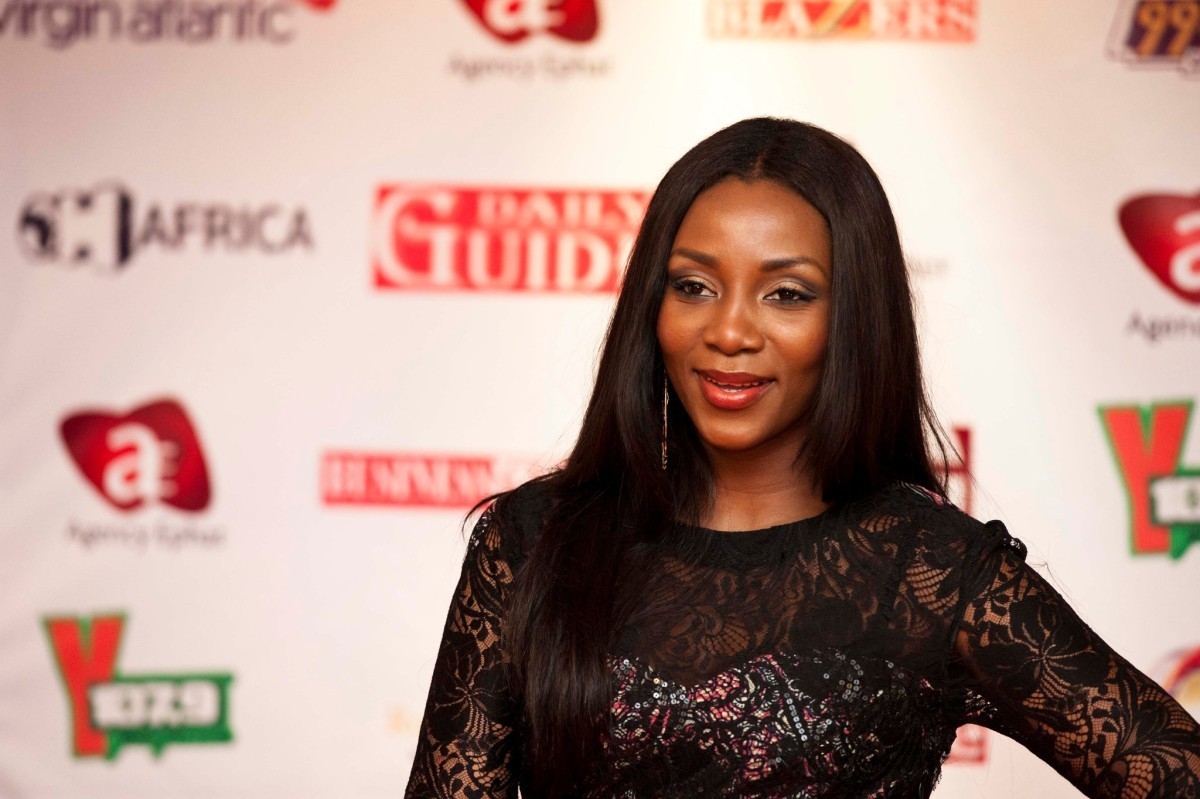 Genevieve Nnaji was born on May 3, 1979, and is a native of Mbaise in Imo State. She started her acting career as an 8-year-old child actress in the then-popular television soap opera Ripples. She was also featured in several commercials, among which were some for beverage brand, Pronto and detergent, Omo. But at the age of 19, she took her first big step in a soon-to-be glorious acting career with her debut appearance in the blockbuster movie Most Wanted, starring the likes of Regina Askia, Ayo Adesanya, and Bob Manuel Udokwu. She has gone ahead to feature in over 80 films since, but she will be best remembered for her roles in movies such as Last Party, Mark of the Beast, Sharon Stone, Ijé: The Journey, Mirror Boy, Half of a Yellow Sun, Blood Sisters, and Ijele, just to mention but a few.
Genevieve made history in 2009 by being the first Nigerian actress to appear on The Oprah Winfrey Show, where she was described by Oprah Winfrey as "Nigeria's Julia Roberts." She was also described by CNN in the same light.
'Genny' (as she is fondly called), is a lady who has shown a huge ability for being versatile. Apart from still being an active actress, she is also an entrepreneur. The woman owns a fashion line, St. Genevieve which she launched in 2008, a real estate investment that she began in 2016, as well as a few other little investments.
The elegant actress has also had many endorsements deals with companies such as Etisalat Nigeria, Amstel Malta, Lux Soap, MUD Cosmetics, among others which are still ongoing. She even went into music at some point, and although the musical career did not blossom, she has a music album titled, One Logologo Line for her efforts.
Beautiful Genevieve Nnaji is also not immune to controversies as she has had quite a few of them. Her seemingly eternal single status has been the fodder for many gossip blogs and magazines. She has also been rumoured to have dated most popular Nigeria artistes and even the former vice president of Nigeria, Alhaji Atiku Abubakar.
In recognition of her contribution to Nollywood, Genevieve was awarded the national merit award of Member of the Order of the Federal Republic (MFR) in 2011. Nnaji has also won various awards, including the Africa Movie Academy Award for best actress in a leading role and the City People Awards for Best Actress.
Genevieve Nnaji – Facts and Figures…
1 – Genevieve was able to release just one album from her short-lived musical career.
1 – She has a daughter.
6 – She is currently an ambassador to five active and well-known brands – Etisalat Nigeria, Polo, Lux, Amstel Malta, Coscharis Motors and MUD Cosmetics.
8 – The acting career that launched her into limelight began at the tender age of 8 when she scaled the auditions for a role in early '90s soap opera, Ripples.
11 – To prove she is different from every other celebrity actress, Genevieve has 11 major awards in the course of her career.
15 – This is the number of nominations she has gathered.
38  – She was born on November May 3, 1979, so, she is just 38
80+ – The number of movies in which Genevieve has starred in the course of her career is 80 and counting.
100m – (in Naira) The reported worth of Genevieve's endorsement with the telecommunications company, Etisalat Nigeria was estimated to amount to a whopping N100 million.
3.5m – Genevieve has over 3.5 million followers on Instagram.
1.38m+  – She has over 1.38 million followers on Twitter.
2.7m+ – Her official Facebook page has over 2.7 million likes.
Omotola Vs. Genevieve: Omotola Jalade-Ekeinde – a.k.a "Omosexy"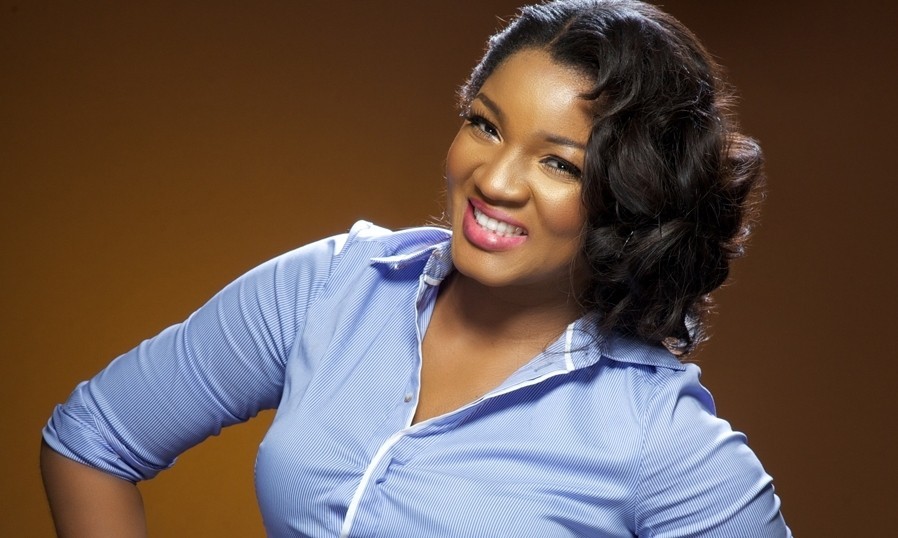 This screen diva, Omotola Jalade-Ekeinde who was born on 7 February 1978, started acting in Nigerian movies at the age of 17 with Venom of Justice, which was shot in 1995. Her bubble burst came when she featured in the movie, Mortal Inheritance in 1996.
The Ondo-born actress is also a singer, philanthropist and formerly a model. Having appeared in over 300 movies, Omosexy commands a very large followership which goes far beyond the shores of Nigeria. In early 2013, she made her US television debut in VH1's scripted series, Hit the Floor. She is a United Nations WFP (World Food Programme) Ambassador and has also been active in the Walk the World Project and participated in the Walk the World Campaign in Liberia, with President Ellen Johnson Sirleaf. She became an Amnesty International campaigner in 2011 and has participated in campaigns in Sierra Leone (on maternal mortality) and in the Niger Delta region. She is also known as a fierce human rights campaigner and her philanthropic efforts are centred on her NGO, Omotola Youth Empowerment Programme (OYEP).
She was included in Time Magazine's 2013 list of the "100 Most Influential People in the World",  a list that featured the likes of Barack and Michelle Obama (former First Family of the United States), Jay Z and Beyonce (America's Hip-hop Artistes) and Pope Francis (Leader of the Catholic Church). She appeared in the icons category.
All these international recognition accounts for why she is the first African celebrity to receive over 1 million likes on her official Facebook page.
Married to a handsome Nigerian pilot, Captain Matthew Ekeinde and a proud mother of four lovely children, she has managed to remain 'scandal-free' in Nollywood, avoiding some of the controversies that follow her other female colleagues. Some of her best movies in Nollywood include Ijé: The Journey, Last Flight to Abuja, Amina, Blood Sisters, Games Women Play, All My Life, Last Wedding, My Story and The Woman in Me.
She has equally done a lot of endorsement contracts for a variety of products and companies which include Hollandia, Ghadour Cosmetics, Proctor & Gamble and online store, Konga, with some of these endorsements still ongoing.
Like Genevieve, Omotola dabbled into the music world also. Her second album Me, Myself, and Eyes (2010) was preceded by a first, GBA, which was released in 2005. In late 2012, Omotola began working on her third album for which she enlisted the help of The Bridge Entertainment. She headed to the musical mecca of Atlanta GA to work with some prominent producers and songwriters who could help create a sound that would resonate with American audiences. Studio sessions included Grammy-winning producer Kendrick Dean, Drumma Boy, Verse Simmonds. She also recorded with Grammy recording artist, Bobby V.
Omotola has gone on to win over 40 domestic and international awards. Some of which includes a chieftaincy title in her home-state Ondo by Oba Victor Kiladejo, the royal king of Ondo Kingdom, the Screen Nation's award for Best Actress, the ELOY Award for Actress of the Year, Africa Movie Academy Awards (AMAA) for Best Actress in a Supporting Role, the Ebony Vanguard Award,  and a host of others. All these are in recognition of her contribution to Nollywood.
Omotola Jalade-Ekeinde – Facts and Figures…
2 – The number of musical albums Omotola has released are 2. A third one is reportedly on the way.
4 – Omotola and her husband have 4 children; Princess, M.J, Merairah, and Michael
6 – The number of companies Omotola has endorsed for are 4; Knorr, Scanfrost, Hollandia, Ghadour Cosmetics, Proctor & Gamble, and Konga.
18 – She has won 18 major awards Omotola in the course of her career as an actress.
17 – The screen goddess began her acting career at 17.
40 – The current age of Omosexy is 40, just a year older than Genny. She was born on February 7, 1978.
300+ – The number of movies which Omotola have appeared in during the course of her career was counted to a fast-rising 300+.
2012 – This was the year Omotola launched her reality show, Omotola: The Real Me. She is the first Nigerian celebrity to star in their own reality show.
2.2m – is the number of followers Omotola has on Instagram.
1.2m – is the number of followers Omotola has on Twitter.
3.8m – is the total number of Facebook likes Omotola has on her official page.