Olusegun Obasanjo is a Nigerian politician and former military leader with a net worth estimated at $1.6 billion (roughly N663 billion). This makes him one of the richest politicians in the country. Obasanjo's net worth significantly came from his career in politics and investments in various big businesses.
He served twice as leader of Nigeria; first as a military head of state from 1976 to 1979 and then as a democratically elected president from 1999 to 2007. In all, Olusegun Obasanjo has grown in the political landscape, gathered fame and power, and as well accrued outstanding wealth and fortune for himself. His wealth affords him nothing short of a luxury lifestyle.
How Olusegun Obasanjo Amassed His $1.6 Billion Net Worth
There is no doubt that Obasanjo made his fortune from a lot of investments and business endeavors he continues to engage in, yet, a good sum of his wealth stems from politics. As a result of the early death of his father, Obasanjo did not further his education more than secondary school. He got admission to study at University College Ibadan but could not afford the tuition fee. So, he decided to secure a teaching job he took after leaving secondary school which was where he first started making money.
Military Career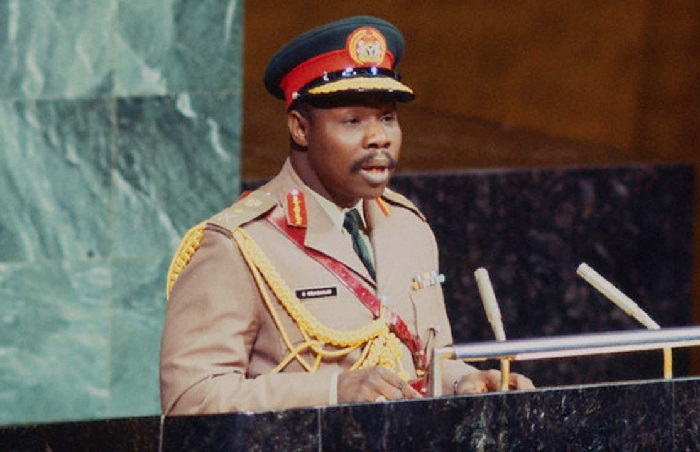 After teaching for a while, Obasanjo decided to pursue a career in the Nigerian Army. At the age of 22, in 1958, he joined the Nigerian military and received training both in India and England. It is notable that he was able to gain quick promotions through his positions in the military as a result of his hard work. He served as a soldier in Kaduna from 1958 to 1959, and in the same year rose to the position of the second lieutenant.
In 1960, Obasanjo was promoted to the position of lieutenant and served in peacekeeping missions. Shortly after, he joined the force engineering unit where he rose to become unit commander. In 1963, he was promoted to the position of captain and was sent to India where he worked at the Indian Army Engineering School, Kirkee. While he was still there, he got promoted to the position of Major.
In 1967, he gained the position of lieutenant colonel and served in the second area command in Ibadan for two years. Obasanjo retired from the military in 1976 as a lieutenant-general.
All the ranks Obasanjo attained in his military career and their respective current salaries are as follows;
| | | |
| --- | --- | --- |
| S/N | Ranks | Salaries |
| 1 | Lieutenant General | N1,000,000 |
| 2 | Colonel | N550,000 |
| 3 | Lieutenant Colonel | N350,000 |
| 4 | Major | N300,000 |
| 5 | Captain | N220,000 |
| 6 | Lieutenant | N180,000 |
| 7 | Second Lieutenant | N120,000 |
His Political Career
Olusegun Obasanjo became Nigeria's Head of State on 13th February 1976. He served in the position for three years, resigning in October 1979. In his tenure as the Head of State, he made numerous establishments before peacefully handing over power to the democratically elected president, Shehu Shagari.
After twenty years of leaving office, Obasanjo returned to politics. In 1999, he ran and won the presidential election to be sworn in as the president of Nigeria. At the end of his first tenure in 2003, he was re-elected for a second term. Throughout his tenure as the president, Obasanjo made many notable achievements and contributions to the country.
There is no doubt that Nigerian politicians are some of the wealthiest in the world today and Obasanjo is not left out. Though the exact cumulative figure of what he earned as president is not known, he once had an annual basic salary of N1,405,882.00.
As an ex-president and former Head of State, Obasanjo receives N350,000 as a monthly allowance among other benefits and incentives.
All The Businesses and Investments That Contributed to Olusegun Obasanjo's Net Worth
Olusegun Obasanjo is a well-established businessman. The former Head of State has a garment factory known as Heritage Apparel located in Abeokuta, Ogun state. Heritage Apparel was officially launched in January 2020. The company mass produces a local fabric known as Adire, as well as makes uniforms for various public sector officials and security operatives.
Heritage Apparel and other businesses owned by Obasanjo are under Olusegun Obasanjo Holdings – the parent company of all his businesses. The company comprises OHL Quarry, Heritage Apparel, Tempo Foods and Packaging Limited, OHL Properties, Obasanjo Farms, etc.
In 1995, Chief Olusegun Obasanjo founded a co-educational school called The Bells Comprehensive Secondary School located in Ota in Ogun state. In 2004, he established the Bells University of Technology.
He Owns The Very Lucrative Obasanjo Farms Nigeria
Olusegun Obasanjo is successfully engaged in the agricultural business. Considering how essential and lucrative the business of agriculture is in any country, it is unarguable to say that Olusegun Obasanjo's net worth was achievable through this end.
Obasanjo started engaging in the farming business right from childhood. His father was a farmer and he was actively involved in all of the works done in their farmland even though he was still attending primary school then. Hence, it was easier for him to fully delve into the business afterward given his background knowledge in it.
Obasanjo Farms was established as a single farm in 1979 and today has grown into multiple farms which do not only make provisions for food but also provide massive employments to thousands of Nigerian citizens. The farms are scattered in several parts of the country and are managed by agricultural experts. Obasanjo farms produce massive agricultural products ranging from livestock to all different kinds of crops. Below are the farm companies, and their various branch locations.
1. Pureline ObaMarshall Breeders
This farm is located along Abeokuta Igboora road in Nigeria. Pureline ObaMarshall breeds more than 53,000 Marshall pure line chickens and produces Oba giants, turkeys, Nicolas breed broilers, Marshall parent stocks, etc. Here, samples for breeding are gotten from the world's best breeding companies and it starts with placing eggs in the incubator. GDS chickens are grown fully feathered to adapt to extreme weather conditions, and the strongest and most adapted ones are used as grandparent stocks in the production of day-old chickens for sale.
2. OFN Igboora LTD
This is another branch of Obasanjo Farms situated in Igboora, Oyo state. OFN Igboora LTD has the capacity to hold over 446,000 chickens, including broilers, laying hens, and parent stock. In the same property is also a fish farm that holds over 65,000 catfish in reserve and more than 5,000 in incubators. Also in the same place is Igboora Hatchery which its incubator can contain over 1,088,000 chicken eggs.
3. Obagayan Farms LTD
Obagayan Farms LTD located in Kaduna makes provision for chickens for sale in northern Nigeria and beyond the region. The farm's mill for feed can produce ten metric tons in an hour and its incubator can hold 1,080,000 eggs. It also produces eggs for meat.
4. Commercial Broiler farms
Obasanjo commercial broiler farms are located in Ota in Abeokuta and in Alomaja, Ogun state. It has land for vegetables and forages grass as well as farms for snails, pigs, rabbits, and fish. With an incubator capacity to hold 1,300,000 broilers, OFN Alomaja can raise more than 356,000 broiler chickens for sale. Its layer farm situated in Ibokun ola-Ogun holds 1,260,000 layer hens and produces 20,000 crates of eggs per day for food.
5. Obasanjo Farms Nigeria LTD Owiwi
This branch of Obasanjo farm is where quails, ducks, ostriches, turkeys among other things are bred. It has a package plant, pulp-and-paper mill, and a factory for the processing of different animal products
6. Ibad Oil Palm Plantation Calabar
This branch was established in 2001 and it covers an area of 1,200 hectares of land. It has a Tenera palms plantation which is harvested every 9 days after every 5 years of cultivation. The farm has automatic and semi-automatic palm oil production mechanisms which are capable of producing about 40 metric tons of oil with a free fatty acid level of below five per batch.
7. Ota Chicken Processing Plant
Ota chicken processing plant is considered one of the best and biggest chicken processing companies in the country. In every hour, the plant processes 2,500 chickens using a cold room. The chickens are processed and packaged majorly for the outlets of the fast-food chain, Kentucky Fried Chicken.
8. Fish Farm Olumo Abeokuta
This is arguably the biggest farm in Nigeria. It breeds a large number of catfish and delivers to its numerous clients. This farm has over time added much value to the country's GDP as it contributes greatly to the decrease in fish importation. It also has a good stock of fries and adults.
Obasanjo farms unarguably play a very crucial role in the business of agriculture in Nigeria. Besides its main branches, it has numerous outlets and representative offices in different parts of the country which helps in the easy and prompt distribution of its produce. Its mission is purely to view agriculture as a profitable and vital industry. Most significantly, their use of very competent modern technologies as well as personnel in running the business helps them achieve desired results and meet the growing needs of its customers.
Other Investments
Olusegun Obasanjo owns 200 million shares in Transnational Corporation Plc. (Transcorp). The company is a diversified conglomerate established in November 2014. Its key directors among others are Aliko Dangote, Tony Elumelu, Otunba Funso, Femi Otedola, Mr. Jim Ovia, and Sam Nwanze.
Obasanjo also has 7,300,000 shares in Unipumps Investments Company Limited. In recent years, the company secured a multi-billion dollar contract from the Power Holding Company of Nigeria (PHCN) to manufacture and supply prepaid energy meters all over the country.
He Also Makes Money From Book Sales
The ex-president is an established author. Being a man with vast experience in diverse fields of life, Obasanjo uses writing as a means to share his thoughts on various aspects of humanity. This in turn contributes decently to his net worth. Below are some of his publications
My Command
Nzeogwu
My Watch Volume 1: Early Life and Military
My Watch Volume 2: Political and Public Affairs
Making Africa Work: A handbook
The Animal Called Man
My Watch Volume 3: Now and Then
A New Dawn
Forging a Compact in U.S. African Relations: The Fifth David M. Abshire Endowed Lecture, 15 December 1987.
The Thabo Mbeki I know
Africa in Perspective
Africa Through the Eyes of A Patriot
Letters to Change the World: From Pankhurst to Orwell.
Democracy Works: Re-Wiring Politics to Africa's Advantage
My Watch
Not my Will
Guides to Effective Prayer
Challenges of Leadership in Africa
The Challenges of Agricultural Production and Food Security in Africa
War Wounds: Development Costs of Conflict in Southern Sudan
Africa's Critical Choices: A Call for a Pan-African Roadmap
L'Afrique en Marche: un manuel pour la reussite économique
Addressing Africa's Youth Employment and food security Crisis: The Role of African Agriculture in Job Creation.
Dust Suspended: A memoir of Colonial, Overseas and Diplomatic Service Life 1953 to 1986
All these and possibly a few other undisclosed properties, companies, and investments that run in millions of naira made up Olusegun Obasanjo's net worth of $1.6 billion.
Summary of Obasanjo's Income Sources
Politics
Shares in Transcorp
Heritage Apparel
Agriculture (Obasanjo Farms Nigeria)
Education (The Bells Comprehensive Secondary School and Bells University of Technology
Other investments
How Many Cars Does Obasanjo Have?
Given his successful multiple streams of income, Obasanjo enjoys a luxurious life. In Baba's garage, you would see different luxurious cars which his impressive net worth affords him. According to records, Obasanjo has five cars, though there may be others we do not know about.
1. Lexus 570: Obasanjo's Lexus 570 is estimated to be worth about ₦45 million. The car is decked with stylish interiors and has some special features such as a 2,5 L 4-cylinder engine.
2. Toyota Land Cruiser: Toyota Land cruiser costs a fortune that ranges between 45-70 million naira. The car which is referred to as the king of all SUVs comes with a standard automatic transmission.
3. A Mercedes Benz S63 Sedan: Baba showed his love for German-made cars by getting himself a Mercedes Benz S-63 Sedan. It costs nothing less than 120 million to bring this car home
4. Toyota Highlander 2017: Obasanjo spent ₦90 million to buy his highlander. The car provides a compliant and quiet ride and has a three-row crossover SUV with seats for eight.
5. 2019 Rolls Royce Phantom: On the 85th birthday anniversary celebration of Sir Gabriel Osawaru Igbinedion, the Esama of Benin, Obasanjo stole the show when he made an entrance in his new luxury Gold Rolls-Royce.
How much it cost him to buy this car is not disclosed, but to buy a 2019 Rolls Royce Phantom today, one must be ready to part ways with a fortune of not less than ₦162 million.
Olusegun Obasanjo Has Been Embroiled in Some Criticisms and Corruption Scandals
Since leaving office, Obasanjo has been accused of abuse of office, fraudulent conversion of funds, money laundering, and foreign exchange conversion. In all, he denies all allegations and involvement in any corrupt acts.
The Coalition Against Corrupt Leaders in 2018 accused the ex-president of using taxpayer's money in establishing his personal businesses such as the construction of hostels and a sports complex for his university and the Bells Secondary School, stating that the valuable assets of the construction are worth over ₦40 billion. He was further accused to have siphoned public funds while he was still in office in the buying of his 200 million unit shares in Transcorp.
Other allegations leveled against Obasanjo include the mismanagement of ₦6.5 billion from the appeal fund for the construction of his presidential library, the ownership of foreign accounts including Platinum Credit Card through which he moved money and acquired properties abroad. Furthermore, there were allegations that he used his presidential powers in approving a license to his farms so that he could be the sole importer of the grandparent stock of chicken.
All these brought to conclusion the rumors and criticisms that Olusegun Obasanjo's net worth, wealth, and properties are not acquired only through his personal endeavors but by diversion of government funds given his top position in the country. Regardless, the billionaire politician and businessman never pays attention to all of the accusations but goes ahead to enlarge his coast by acquiring more wealth and properties.