The old Nollywood movies filmed in the early 90s to 20s bring a pang of nostalgia when we reminisce and celebrate the actors and actresses who beat the odds to keep Nigerians happy and entertained.
Such Nollywood Veteran Actors who a made lifetime impact in the Nigerian movie industry include, Eucharia Anunobi, Ranson Noah, Liz Benson, Regina Asika, Sandra Achums, Kenneth Okonkwo, Genevive Nnaji, Fred Amata, Ernest Obi, Saint Obi, Omotola Jelade Ekeinde, Pete Edochie, Late Justice Esiri, Chinyere Wilfred, Jennifer Osia, Francis Agu, Bob Manuel Udoka, Segun Arinze, Hanks Anuku, Ann Njemanze, Tony Umez, Bimbo Akintola, Olu Jacobs, Joke Silver, Buki Ajai, Ngozi Ezeonu, Nkem Owoh, Chinwetalu Agu, Late Sam Loco Efe, Susan Patrick, Stephnie Okereke Linus, Uche Jumbo, Richard Mofe Damijo, Chioma Chukwuka, Kanayo .O. Kanayo, Ngozi Nwuso, Stella Damascus, Kate Henshaw, Hilda Dokubo, Ini Edo, Pat Attah, (etc.)
Just remembering these top actors remind us of the top old movies that they either featured or produced.
We have gathered such amazing movies although they are listed in no particular order like the year of production and the names of the cast. Below are the lists of old Nollywood Movies we should bring back.
Old Action Nollywood Movies We Should Bring Back
Nollywood has produced a number of great thrillers and action movies that will keep you guessing until the end. These first 100 movies include such movies that will keep you in suspense throughout the shots. They are not just intriguing, they also started the trends of the now established action movies about wars, power tussles, love and comedy of the industry. Their main storylines are about local heroes saving situations when there is chaos. Sometimes they are chaos fueled by political, diabolical, love, crimes, and traditional reasons.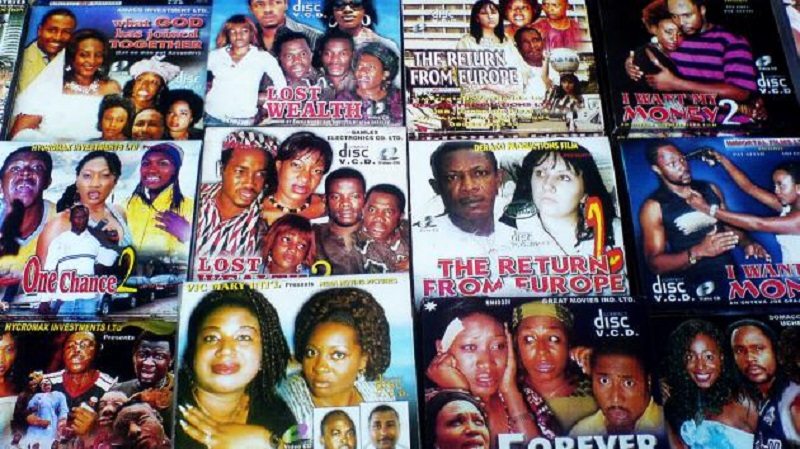 1. State of Emergency.
2. Desperadoes.
3. Ojadike.
4. Not Man Enough.
5. Odogwu.
6.  Akidi.
7. Egg of Life.
8. Things Fall Apart.
9. Rattle Snake.
10. Fatal Desire.
11. End of the Wicked.
12. Igodo.
13. Ojadilinze.
14. Hour of grace.
15. World apart.
16. Alice my First Lady.
17. Terrible Sin.
18. Lion of Africa.
19. King of Justice.
20. Soul Engagement.
21. Ikolo.
22. Things Fall Apart.
23. Across the Bridge.
24. Christ in me.
25. Cry for Help.
26. Miss Bianca.
27. My Love.
28. Taboo.
29. August Meeting.
30. Ijele.
31. Love without Language.
32. True Confession.
33. Living in Bondage.
34. Karashika.
35. World Apart.
36. Oracle.
37. Evil Doers. 
38. Last Burial.
39. Church Busines.
40. End Time.
41. Evil Passion.
42. Nneka the pretty Serpent.
43. Festival of Fire.
44. The Missing Mask.
45. Oganigwe.
46. Samadora.
47. Suicide Mission.
48. Conspiracy.
49. Billionaires Club.
50. Egg of Life.
51. Bless the Child.
52. kill the Twin.
53. Mike Ori ihe Dinma.
54. End of the River.
55. Compromise.
56. Checkmate.
57. Blood sister.
58. King of the forest.
59. Red Machete.
60. Living in Bondage.
61. Price of Sacrifice.
62. Sins of the Father.
63. Narrow Escape.
64. Akirika.
65. The Evil that Men Do.
66. Full Moon.
67. Flash Back.
68. Most Wanted.
69. Eye for Eye.
70. Evil Men.
71. Child of Destiny.
72. Executive Crime.
73. Demons in the Land.
74. Ritual.
75. Isakaba.
76. Violated.
77. Mama Sunday.
78. Dirty Game.
79. My Father's Blood.
80. Little Angel.
81. Blood for Blood.
82. Ukwa.
83. Fatal Desire.
84. Conspiracy.
85. Glamour Girls.
86. Do or Die.
87. Echidime.
88. Ikuku.
89. High way to the Grave.
90. Scores to Settle.
91. Battle of Love.
92. The Missing Mask.
93. Private Affairs.
94. The Seed of Power.
95. Test of Manhood.
96. Evil Seed.
97. King of the Forest.
98. Circle of Doom.
99. Nothing goes for Nothing.
100. Against All Odds.
Read Also: 10 Romantic Nigerian Movies We Can Not Forget In A Hurry
Old Nollywood Movies On Money Rituals
These 30 old Nollywood movies below are basically movies that will change your perspective on life. They are movies so interesting that when you watch them, you won't like to miss even a single shot. Also, they will get you extremely attentive to what's happening before the characters do. They are the first Nigerian movies showing the implications of getting involved in blood money rituals.  The movies also have the most iconic and mystery-filled ending of all time. They are also among the most celebrated and best movies of all time for entertaining Nigerians even when there were poor technology and finance to create quality movies.
101. Blood Money.
102. Naughty Jeff.
103. State of Emergency.
104. Blood Billionaire.
105. War Front.
106. Oganigwe.
107. Terrible Sin.
108. Gone Forever.
109.  Izu Agbaka.
110.  Precious Tina.
111. Sister Mary.
112. Igbudu.
113. Final whistle.
114. Prophecy.
115. Mystic Ring.
116. Onyeze.
117. Full moon.
118. Checkmate.
119. Compromise.
120. Naughty Jeff.
121. Ehulu.
122. Prophecy.
123. Keeping faith.
124. The last party.
125. Power of Love.
126. Butterfly.
127. Witches.
128. The Cross.
129. Take me to Mama.
130. Battle of Muzanga.
That's among thousands of old Nollywood movies of the 90s and 20s we can afford to reminisce with you. Hope you can relate and relish the sweet memories of the past that comes with the aforementioned movies. Similarly, Nollywood has produced great movies in recent years and most of them have gained international significance for their quality as well as their interesting storyline. You can learn how to watch them online by clicking here