Even though Lagos is no longer the capital city of Nigeria, it is still the most populous city in Nigeria. It is the second-fastest-growing city in Africa and the seventh in the world. According to World Population Review (WPR), the Lagos State Government estimates the population of Lagos at 17.5 million, a number that has been disputed by the Nigerian Government and found to be unreliable by the National Population Commission of Nigeria, which puts the population of Lagos at about 21 million in 2014. This latest reports automatically makes it the biggest city in Africa. Lagos is an old town bordering on the Atlantic Ocean, with over 2,000 years of history. Lagos was once the capital of Nigeria and had a population a bit less than 300,000, which is equivalent to the population of today's Bradford. Surprisingly, in just about five decades, Lagos has grown to become Africa's most populous city and also one of its economic powerhouse (Center of Commercial and Industrial Activities).
In recent years, Lagos has become Africa's most bustling city. It holds an economy that seems to be comparable to that of Ghana and Morocco, therefore contributing a reasonable quota to the country's Gross Domestic Product (GDP). In addition, it is the main port of the country and a meeting point for international organisations. After carrying out a careful research, we bring you typical pictures of how the great city looked 50 years ago. After a close scrutiny of the pictures, you will notice that Old Lagos can be compared to Old London. The structures were orderly and stylish. In fact, the city was well planned in the 60s. After you have viewed this pictures, you will agree with me that old Lagos was harmonious.
Tinubu Square
Constructed in the 60's and located in the heart of Lagos. The amazing stages of change.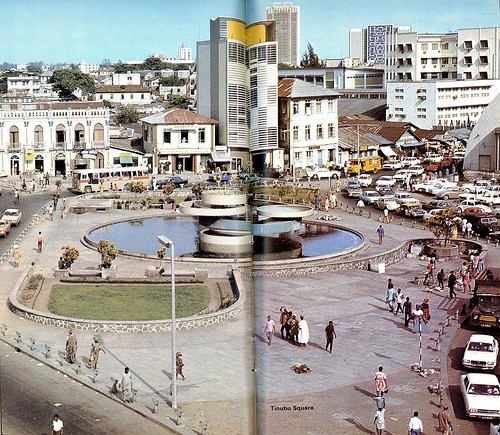 See also: 30 Incredible Photos of Lagos You Would Mistake For London or New York
Apapa Port
Think this is Titanic? Surprisingly, it is the MV AUREOL that was delivered to the Apapa Port in 1950.
Guess where this is…
Was it easy for you to recognize this current bustling part of Lagos? Anyway, this is Idumota linking Carter Bridge from Ebute-Metta to the Island during the late 50's. This picture was shot sometime in 1959.
The Score Board Of Lagos
The picture depicts the scoreboard, showing results of the Federal elections of Saturday, December 12th, 1959. Today, technology plays almost all roles of this kind.
The Old Clock
The Old Clock showing in the picture below used to indicate the actual time of the day while the Memorial Statue on the left is that of great soldiers who fought relentlessly during the First and Second World Wars, also known as "Soldier Idumota". Idumota, a very busy part of Lagos city is currently a hub of commercial activities with sellers regularly hustling to sell off their goods along the road.
Federal Palace Hotel
The Federal Palace Hotel is a property of Sun International, located in Victoria Island, Lagos. It was constructed in 1959. It was designed as the hotel that would accommodate foreign dignitaries.
Cable Office, Marina, Lagos
The picture below shows a building that was constructed in Nigeria purposely to provide communication links between England and her West African colonies. This picture was taken in 1885. The name of the building is
Nigerian Airways
This company was established in 1958 right after the West African Airways Corporation was formally dissolved. Some foreign airways companies such as KLM Royal Dutch Airline and South African Airways were the companies managing it at that time. The cabin crew were mostly foreigners because the majority of Nigerians at the time were not educated, while others didn't have enough training and expertise. The picture below depicts Nigerian Airways hostesses in the past.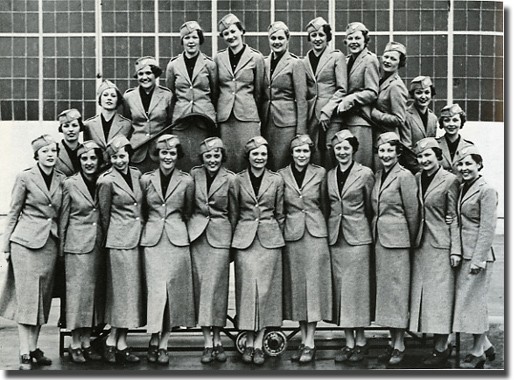 Old Carter Bridge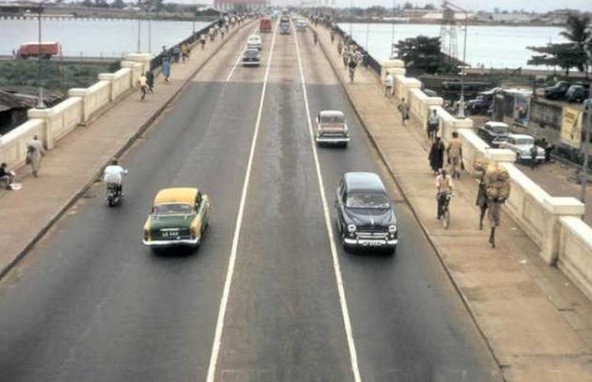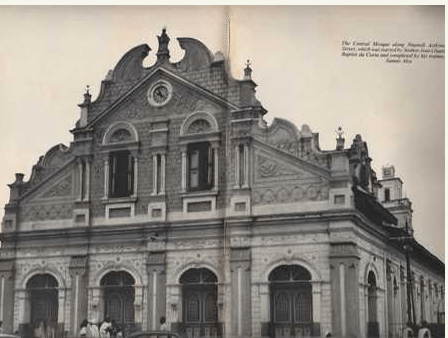 Old Cathedral Church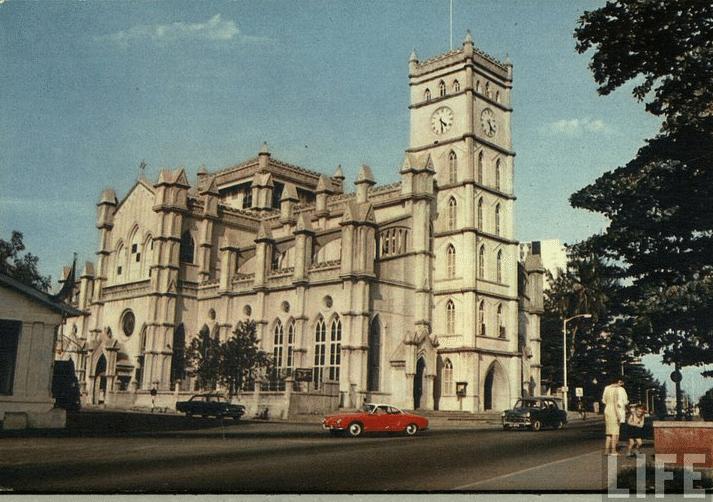 See how beautiful Yaba looked in 1960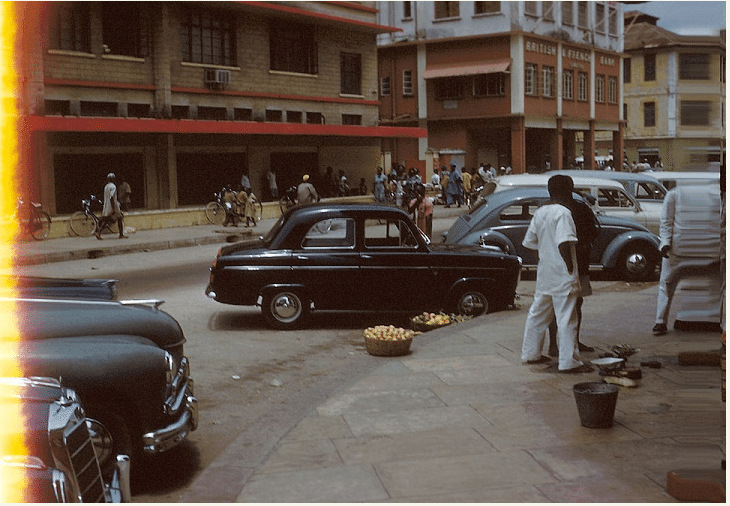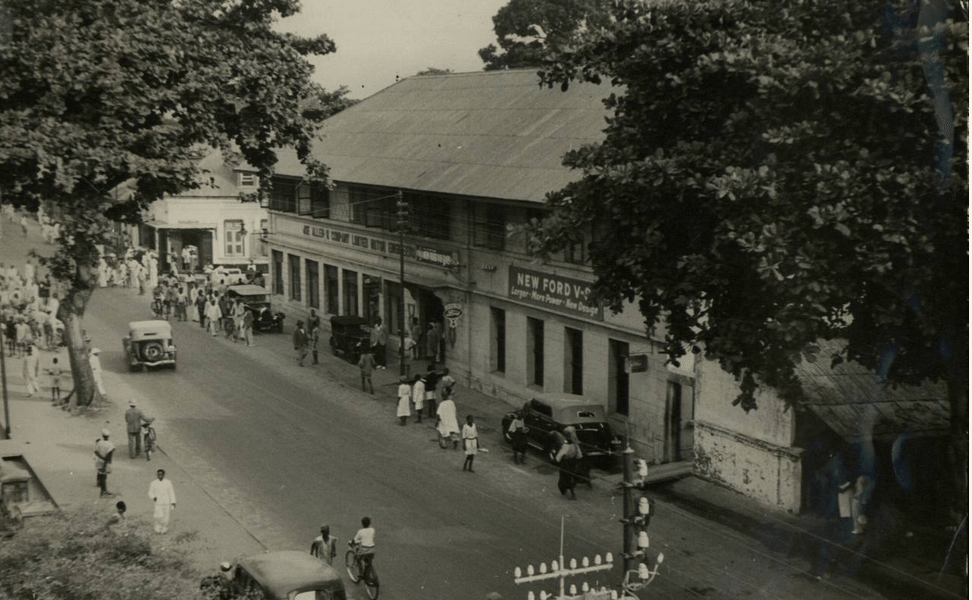 Now, this part of the Lagoon in the picture below has been reclaimed from water and is now popularly called Marina.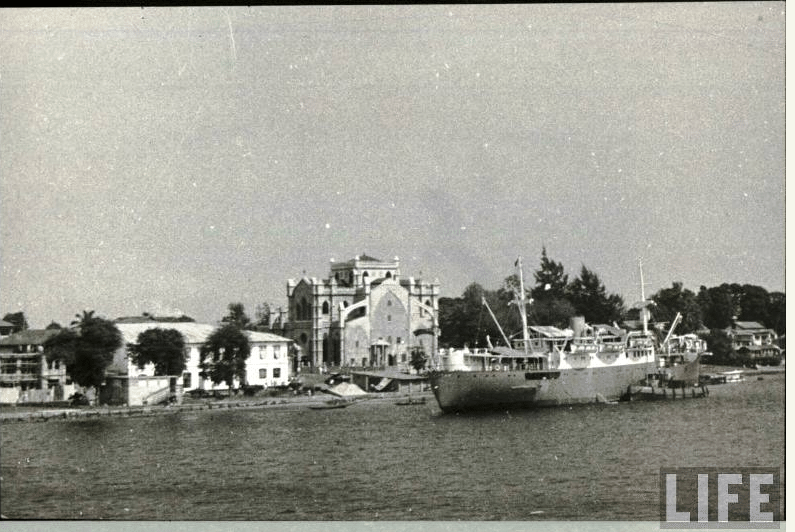 Lagos, sometime in 1960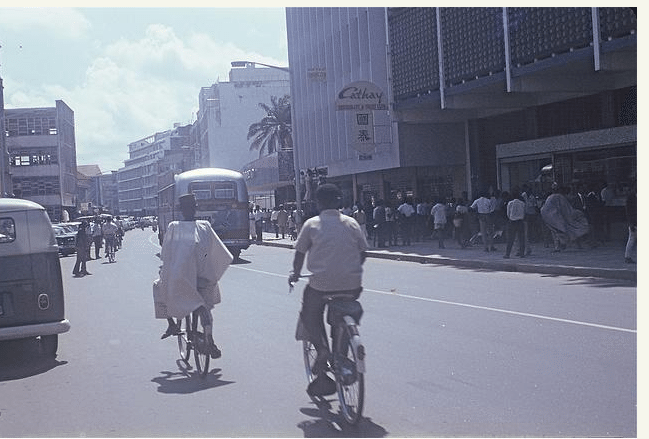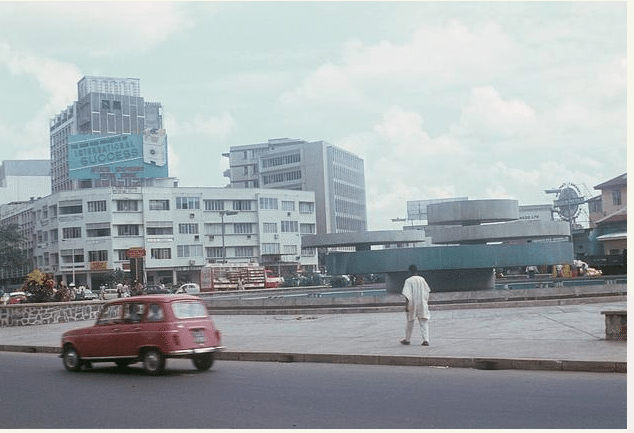 Bar Beach, Lagos Nigeria in the 1960's
More photos of what Lagos looked like some 50 years ago continues below…
Broad Street
Broad Street is a well-known location on Lagos Island and also one of the oldest streets in Lagos. The "Secretariat" building located on Broad Street was constructed in 1960. Both Eko Boys High School and Christ Church Cathedral Primary School in Broad Street, provided education to children living in and outside Broad Street. As at now, Broad street is still very much engaged in commerce and has remained a commercial hub in one of the city's business districts. Also, the distinctive and elegant street is currently a home to some financial banks in Lagos.  Glance below to see what Broad street looked like 50 years ago.
See how planned the streets were? This is Marina in 1968
You cant help but wonder what has happened to these beautiful buildings that existed then.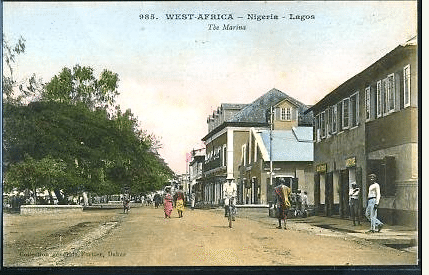 Kingsway Building in the Early 70's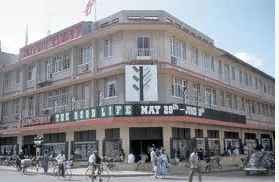 Old Balogun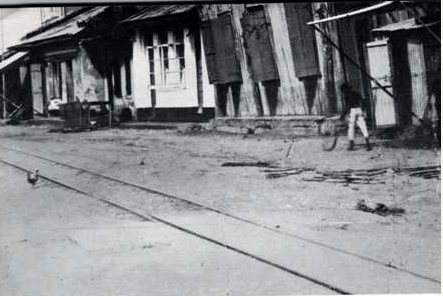 Old Marina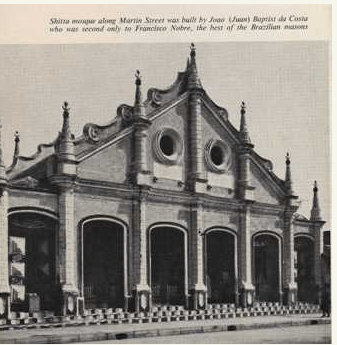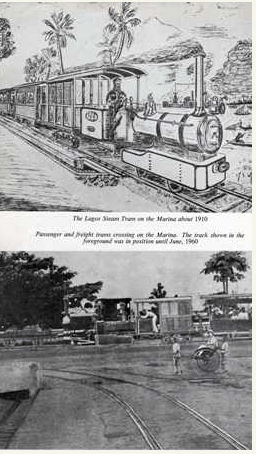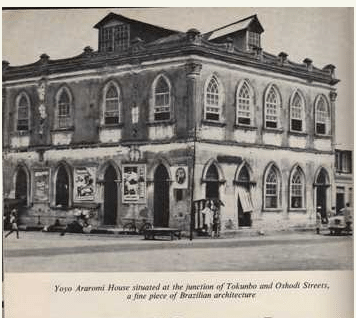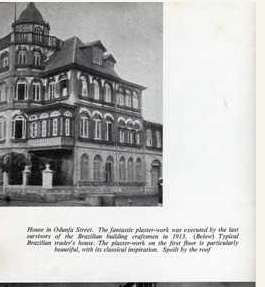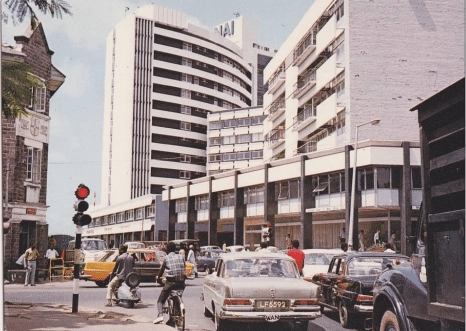 The First Storey Building In Nigeria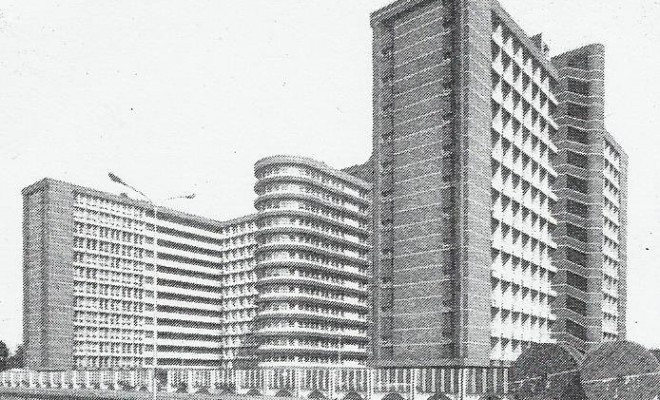 Cathedral Church, Marina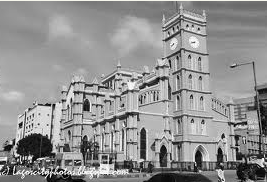 Old Waterfront, Lagos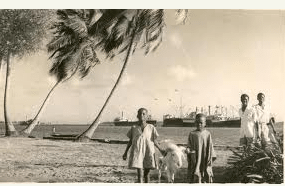 Does 'Before' meet with 'After' in the case of Lagos state? Do you think the new Lagos city matches up to what was the then city of Lagos? Tell us what you think on our Facebook page.