Yes, you heard right! Nigerians are the ones powering the Ghanaian economy. They are seated in the big executive chairs behind the CEOs and MDs tables at the head offices of various financial institutions, oil companies, insurance companies and other big multinational institutions managing and controlling the economy of Ghana.
This was made known through a research conducted on heads of both Ghanaian and multinational institutions operating in Ghana. The result was shocking as it indicated that most of these institutions are being managed by foreigners with Nigerians being the majority whereas, Ghanaians are assigned to the deputies and assistant positions. That leaves us with the question: Are Ghanaians not qualified to hold such top and juicy positions? But that will be the debate for another day. For now, whether you want to believe it or not, this is the truth – Foreigners are calling the shots in Ghana's mainstream and Nigerians are top of the list.
Below is a list of the business gladiators and their profiles.
Dele Momodu
Dele Momodu is the owner of Ovation Magazine, which is a global brand. Ovation is also the leading events magazine dishing out the most glamorous pictures of the lifestyles of rich and famous Africans. Ovation has covered stories and events in over 60 countries and on all the continents of the world. Dele Momodu has enjoyed worldwide acclaim and has met the high and mighty, including Her Majesty the Queen of England, African Presidents, former American Presidents, world scholars etc. He is also seen at almost all entertainment events in Ghana, including the Ghana Music Awards and Laughs and Music Comedy shows which mostly hosts Nigerian comedians in Ghana. He also runs a restaurant in Ghana.
Iyiola Ayoade
He is the C.E.O of Charterhouse, the biggest name in terms of events, above and below line advertising and showbiz in Ghana and an Executive Producer. His company has a rich clientele and it is also the brain behind the annual Ghana Music Awards, Miss Malaika Beauty Pageant, Stars of the Future, National Youth Achievers Awards, the next big thing in GH and a lot of other big events in Ghana. Iyiola also owns a 24-hour entertainment television station GhOne, which is rocking the entertainment industry of Ghana with a lot of support with programs such as the pundits, E-Talk, Glitterati and is about to host their first gospel preaching television series to host pastors like Pastor Jude Odim of Hallowed Chapel etc.
Charles Adeniji
Charles Adeniji is currently the Managing Director of the West African Pipeline Gas Company, (WAPCo) in Accra, Ghana and a Secondee from Chevron. He has more than 30 years of experience covering both the downstream and upstream sectors of the petroleum industry. His experience gained both local and overseas range from Facilities Engineering, Crude Production Operations, Shipping, Trading, Gas Commercialization and Business Development.
Salma Iddriss Okonkwo
She is the woman in charge of affairs at UBI Energy Ghana Limited and Televeras Group; she resigned her job at a multinational oil company and began looking at other aspects of marketing petroleum refined products. Her capital to develop ideas which has made her one of the top female Nigerians in Ghana came from her family and her husband. She has four stations and counting in Kasoa, Kumasi, Lashibi, and Dumfoasi in the Volta Region in Ghana.
Apostle Jude Odim 
He stands as one of the influential Nigerian clergies living in Ghana. He heads Hallowed Chapel International in Achimota and Spintex both in Accra with a massive weekly attendance by resident Nigerians in Ghana. He also founded Hallowed Kids Foundation, the first NGO to host the first Leadership Reality Show in Ghana dubbed Children's Republic which was premiered on National Television, GTV. He is also a serial entrepreneur with a lot of influence in the business and media community in Ghana.
HRM. Dr. Chukwudi Jude Ihenetu
He owns Chi-Bert Group of Companies with interest in oil and gas, transport, agriculture, entertainment among others. He is also the Eze Ndi Igbo of Ghana. He is known to be a supporter of Nigerian initiatives in Ghana either by a financial or moral support.
Yemi Adetuwo
He is the MD/CEO and board member of Equity Assurance Ghana Limited. He acquired over twenty years working experience in the insurance industry before he joined Equity Assurance in 1995 where he rose to the position of General Manager (Technical Operations) and then he seconded as the Managing Director of Equity Assurance Ghana Limited in 2008.
Gabriel Edgal
He is the CEO of First Atlantic Bank Ltd. The Board of First Atlantic Bank Limited appointed him as Managing Director of the bank. Mr. Edgal is an astute and seasoned banker with over 23 years' experience. Until his new appointment, Mr. Edgal was with United Bank for Africa Plc (UBA) where he held various key management and executive positions including those of MD/CEO UBA Africa, Regional MD UBA West Africa and MD UBA Ghana Limited. As MD UBA Africa, he led the restructuring of the Bank's business and returned the bank to the path of profitability.
Prince Emmanuel Okeson
He is one of the shining Nigerian entrepreneurs and the biggest individual employers of labor in Ghana. The highly successful businessman, who doesn't give into publicity, has over 1000 Ghanaians working in his company. He is the owner of City Lights, which is the biggest lighting company in West Africa. He is also the former boss of Board of Trustees of the All Nigerian Community in Ghana and is currently setting up the first ever Nigerian-owned private university in Ghana.
Dotun Somoye
He is the manager of GlaxoSmithKline (GSK), Ghana which deals in Pharmaceuticals. He was the Marketing Manager at GlaxoSmithKline before his current appointment in June 2007 where he is responsible for GlaxoSmithKline Consumer Healthcare business management and development in Ghana, Liberia, Sierra Leone, and the Gambia.
See Also: 10 Successful Nigerians Who Are Not University Graduates
Otunba Micheal Ajayi
He is the C.E.O. of Vintage Visions Ghana Limited. The company is the organizer of the Business Summit and has vast interest in other key areas of business. He is also the Director General of the Ghana-Nigerian Chambers of Commerce and Industry.
Alexander O. Mbakogu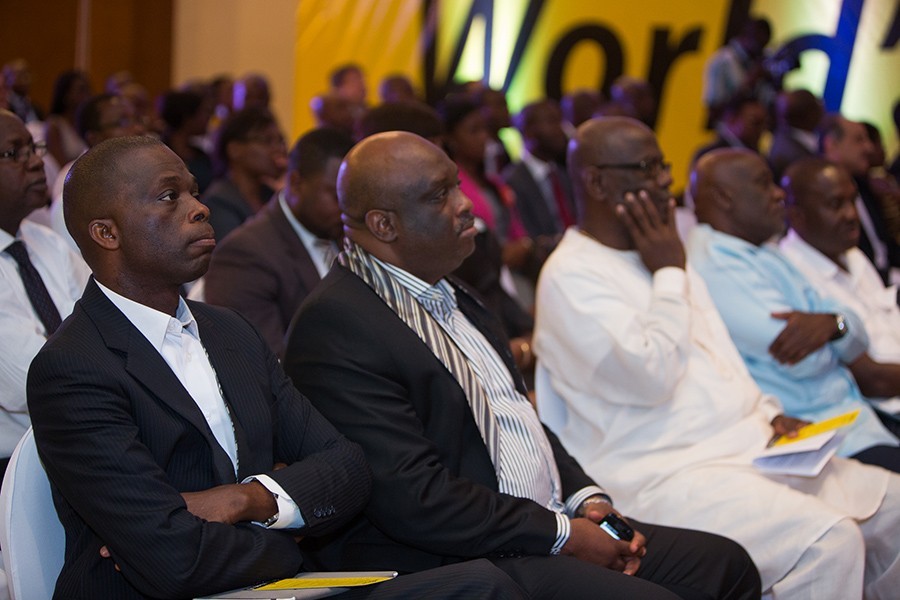 He is a seasoned accountant and the Managing Director of Leaseafic Ghana Limited which is a leading name in finance and leasing services in Ghana. Alex Mbakogu is a qualified Accountant and a member of both the Institute of Chartered Accountant of Nigerian (ICAN) and the Institute of Chartered Management Accountants of Nigeria (ICMA). He previously worked with Shell Ghana Limited as a Financial Accountant.
Chief Dr. Prince Christopher Obareki
He is the CEO/Chairman of CHRISBAKI Group Of Companies which comprises of Bar Purity, Baki Farms, Spec Autos Limited, Bamar Properties, Cobagco Nig Ltd, etc. A Nigerian royal, Prince Christopher Obareki is indisputably one of Nigeria's finest exports in the diaspora. He was recently honored with a doctorate degree by the Rescue Mission Theological University.
Dolapo Ogundimu
He is the Managing Director of Access Bank Plc. Dolapo Ogundimu is truly a seasoned banker with over 25 years of high-level professional banking experience in the sub-region. He has been recognized as a change manager and he contributed to the development of the financial services industry in Nigeria, Sierra Leone, and Ghana. In Ghana, he pioneered Guaranty Trust Bank to become one of the most successful banks in the industry.
Lekan Sanusi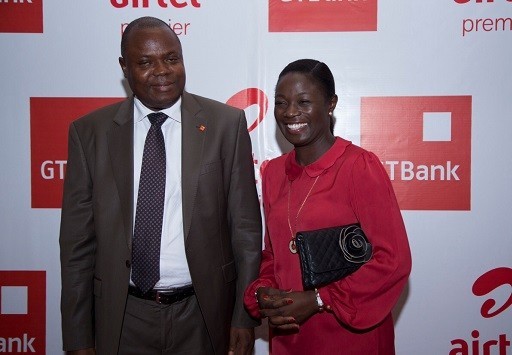 He is the current MD of Guaranty Trust Bank (Ghana) Limited. Since he took over, he has kept the flag of the bank flying as one of the biggest financial institutions in Ghana
Others include:
Bode Oseni – Managing Director, Regency Alliance Insurance Limited, Ghana
Ben Hastrup – Owns and runs Alliance Legal, which has its headquarters in Accra.
Chief Crystal Djirackor – CEO of Crystal TV runs three TV channels dedicated to African movies, Emmanuel TV and a Music Channel.
Banigbe Obafemi – Chief Operating Officer at Tigo (Gh.) Ltd.
Joshua Bola Olalere – Chief Executive of Delight Communications the conveners of Miss Nigeria, Ghana beauty pageant.
Cornelius Iyiola Saraki – Managing Director of NEMS Insurance (Ghana) Ltd.
Kennedy Okosun – Runs KRIF Stationeries, the biggest upscale stationeries outfit in Ghana.
Sola Peregrino Taiwo – C.E.O of 3 Equatumn Associates.
Wale Adeoye – Runs Premium Advertising Ghana Limited.
Mr. Oluade Nikiti – Managing Director of AP (Gh.) Ltd.
Sam Ayininuola – Managing Director of Energy Bank, Ghana
Mr. Razak Abiodun – Runs Wapic Insurance Co. Ltd.
Babalola Babatunde – Owner of First Deep Water Discovery Ghana Limited.
Mr. Chuks Okoko – Manager of A-Z Petroleum Co. Ltd Ghana.
Ibem Anya – Managing Director of Oando GH Ltd, Ghana and the Owner of Aiban Universal Services Ltd.
Roy Bernard – Manages Capital Assurance, Ghana Limited.
Dennis O. Carter – Chief Executive Officer at Maxigate Petroleum Ghana Ltd.
Oliver Alawuba – Managing Director/CEO of United Bank Of Africa (Ghana) Ltd.
Mr. Uche Okogu – Runs International Energy Insurance (I.E.I) Ghana Limited.