In the world of relationships, it is intriguing when an individual tries new trends. Nonetheless, it is essential to find out about Nigerian men and how they handle relationships especially their behaviors and cultural background just to know how it could affect or influence your future love life. This is important because the foundation of most relationships are stronger when the lovers share a similar background or speak the same language.
Men from this West African country offer the ladies a unique approach to dating and relationships because they incorporate their own cultures and traditions towards the union. Therefore Nigerian men are likely to offer a unique approach towards dating, and perhaps offer a different future than what the lady thinks.
They are well-known for treating their women well and respectably; they involve their women in all their major decisions and they will treat them like queens. Let's take a look at reasons why you should or should not date Nigerian men.
Culture and Traditions
Most Nigerians do not observe the past strict cultures that were regulating the nature of relationships. However, Nigerian Men embrace the modernity of the world and approach their relationships with a global state of mind. There are several Nigerian Men who are known for having partners from different parts of the world. This friendly approach towards interacting with the rest of the world makes Nigerian men attractive and appealing. There is a higher likelihood for them to offer their partners a steady and comfortable relationship because there are no restrictive cultures hindering them, that is the number one point you should note.
The Country
One interesting fact about Nigerians and Nigerian men, in particular, is the openness they demonstrate when interacting with the rest of the world. Nigeria is a friendly African nation that hosts its guests with diligence and love. Thus, a lady seeking a relationship with an individual from this country will find it going easier because it is very easy to approach them. Unlike other countries in the world, Nigerians are very open to new things and they always embrace the change taking place. Thus, if a lady offers a Nigerian man the chance at a relationship, they will find the endeavour to be fruitful and beneficial in the long run.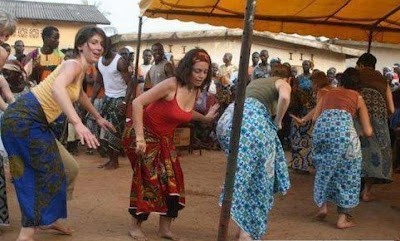 Initiating
There are a number of ways in which a lady can initiate a relationship with a Nigerian man. First, there are several social networking sites available that are specific to the area code of Nigeria. It will be essential for the individual to familiarize themselves with the surroundings and identify the key cities in Nigeria such as Lagos, Abuja, Port Harcourt or Benin City in order to set up a foundation for networking.
There are a number of disadvantages of using social media to get into a relationship but, it is by far the fastest and easiest method. Meanwhile, Nigeria is a beautiful country rich in West African culture and traditions. A direct visit by the lady will expose her to limitless opportunities and allow her to choose a suitable companion. There are several reputable restaurants and bars within the country that offer good opportunities for individuals to search for a suitable Nigerian man.
Why You Should Not Date Nigerian Men
Despite the foregoing, there are a number of disadvantages when dating Nigerian men. Nigerian men are known for being very smart and charming and can thus cheat their way around anything just to get you. When dating one of such, you should be very careful and pay a lot of attention to ensure they don't cheat on you. If not, you will soon find yourself being with a married guy who you thought was single.
These men are also smooth talkers and can thus pass their way through any tough fix. Nigerian culture can, however, be limiting especially to foreigners aiming to get married there; you will go through a lot of trouble getting accepted as part of the community.
Some men like to get women from their tribes and this is done traditionally meaning that you will have to work hard to impress the elders. If you are not from their tribe and decide to get married to a Nigerian, a lot of things must change; for instance, the way you dress and address elders as this is a prerequisite to being accepted into the community. Clubbing, alcohol and partying are considered very indecent for a person aiming to be a wife.