On Friday, May 29th, 2015, the governors-elect and now current governors in Nigeria who won Nigeria's 2015 election were sworn into their offices. A few of them had served in the same office in the previous tenure and were serving a second time, while others were new in the governorship block.
Nevertheless, it's been two months after these governors took their oath of office and not all Nigerians know most of these governors by name and face. This list will help you meet the incumbent thirty-six governors in Nigeria and brief details to remember them with.
Current Governors In Nigeria
1. Okezie Victor Ikpeazu – Governor of Abia State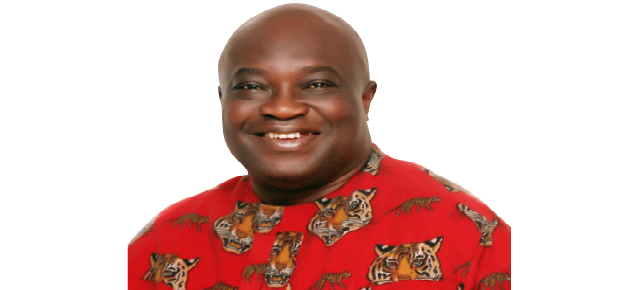 Okezie Victor Ikpeazu is the ninth Governor of Abia State and was elected on the platform of the Peoples Democratic Party (PDP). The 51-year-old governor was a lecturer in several Nigerian educational institutions before he joined politics. He studied Clinical Biochemistry at the University of Maiduguri and has a Master's degree in Biochemical Toxicology from the same university.
In 1994, while he was 30 years old Okezie obtained a doctorate degree, PhD in Biochemical Pharmacology from the University of Calabar. As the governor of Abia state, we hope that his umbrella of development will extend to the most populous city in his state – Aba.
2. Bindo Umaru Jibrilla – Governor of Adamawa State
Bindo Umaru Jibrilla is the governor of Adamawa after defeating Nuhu Ribadu and Markus Gundiri in the April governorship polls. Prior to his governorship assumption, Bindo was the Senator for Adamawa North from May 2011 – May 2015.
Bindo Umaru Jibrilla is a business tycoon, turned politician. He is a vibrant speaker and an industrialist who has established three companies employing about four hundred people. Also, he is as a philanthropist who creates jobs for youths, and that was a single strategy to get youths to vote him into office.
3. Udom Gabriel Emmanuel – Governor of Akwa Ibom State
Mr Udom Gabriel Emmanuel held his first leadership position many years ago as a Sunday school teacher at the Qua Iboe church. He later rose to a bank director where he exercised most of his leadership abilities.
In 2013, Udom was appointed Secretary to the State Government of Akwa Ibom, that was the stepping stone he needed to become the governor. We hope that the PDP member will maintain and even outdo the economic/developmental structures set in place by his predecessor.
4. Willie Obiano – Governor of Anambra State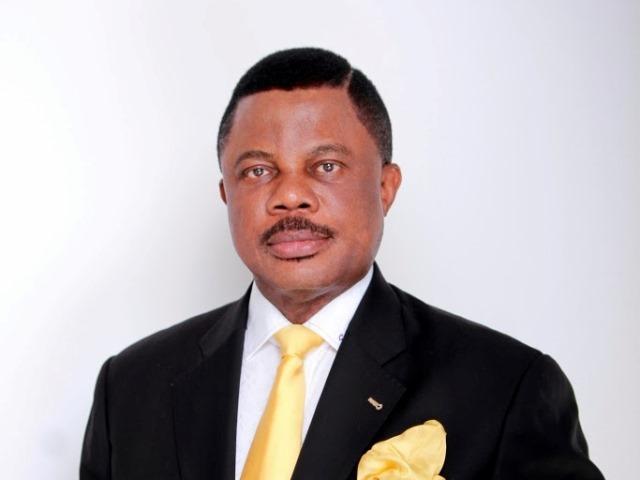 Chief Willie Obiano was born on August 8, 1957. He is a former banker and the fourth Democratic Governor of Anambra State. Governor Obiano began his banking career in 1981 with First Bank of Nigeria before he joined Chevron Oil Nigeria Plc as an accountant.
He went into Nigerian politics and contested the November 16, 17 and 30 Anambra State gubernatorial elections on the platform of the All Progressives Grand Alliance, in 2014 and has been in office till date.
5. Mohammed Abubakar – Governor of Bauchi State
Bauchi state governor, Mohammed Abubakar, contested alongside nine candidates and defeated all including his closest rival, Hon. Auwal Jatau. Abubakar has held several positions in the Nigerian government, they include – Head of Legal Drafting Department, Bauchi State House of Assembly ( 1983), Director, Public Prosecution, Ministry of Justice (1988), Commissioner of Justice (1990 to 1993) and the Chairman of Nigeria Bar Association, Bauchi State, from 1996 to 1998.
Aside from that, he also worked with INEC as Resident Electoral Commissioner in Kogi, Delta, Plateau, and Rivers, and was later promoted to the National Commissioner in charge of Borno, Jigawa, and Yobe.
6. Henry Seriake Dickson – Governor of Bayelsa State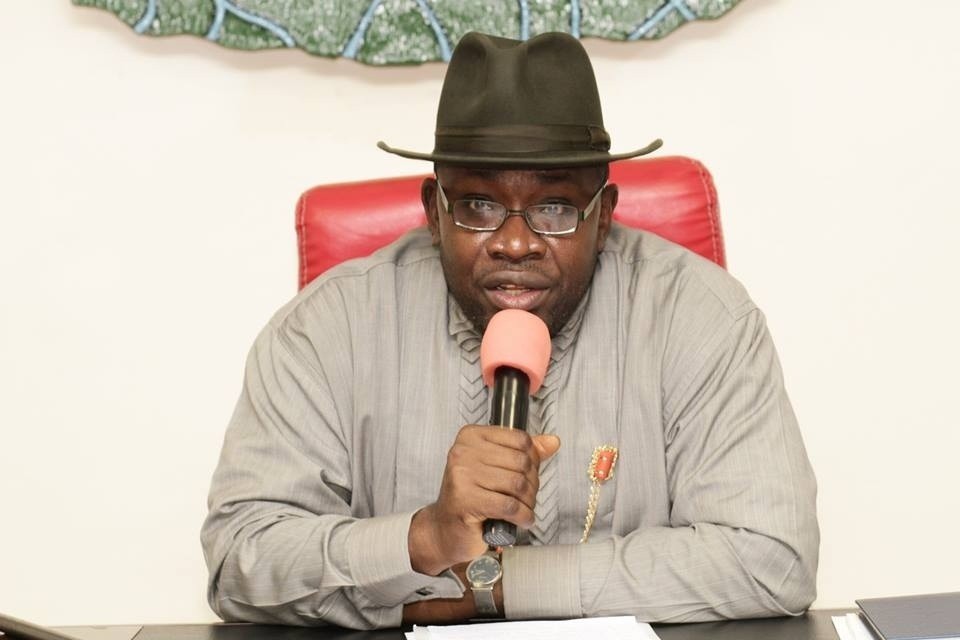 Henry Seriake Dickson was a member of the House of Representatives from 2007 until 2012. The Law graduate from the Rivers State University of Science and Technology, Port-Harcourt, shortly after taking over gubernatorial duties, said that he was "painfully transiting to the executive arm of government." He went on to say that he might return to the National Assembly someday.
7. Samuel Ioraer Ortom – Governor of Benue State
Chief Dr Samuel Ioraer Ortom is a former farmer, and businessman turned politician. After his father retired from work, Samuel dropped out of secondary school to work at Gboko motor park as a tout.
In the political sphere of his career, he was the State Publicity Secretary of the National Centre Party of Nigeria, NCPN; State Treasurer of the All Peoples Party, APP; and State Secretary as well as Deputy Chairman of the Peoples Democratic Party all in Benue State.
8. Kashim Shettima – Governor of Borno State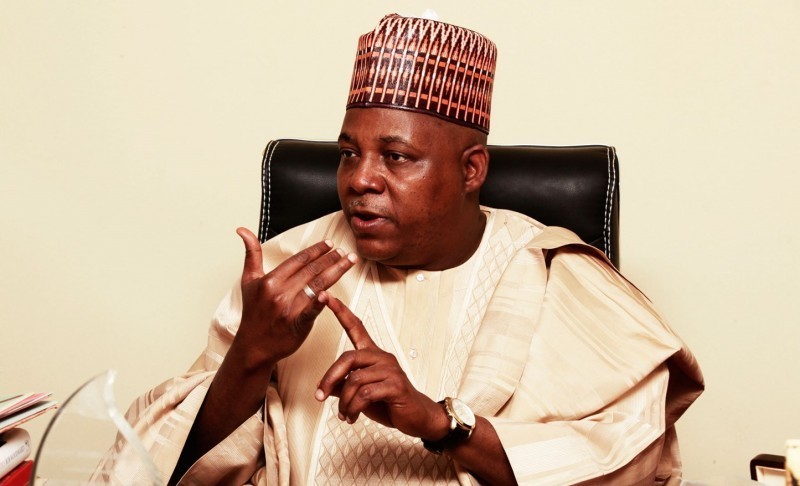 Kashim Shettima is a banker and politician. He worked with the Commercial Bank of Africa as an Agricultural Economist in Lagos between 1993 and 1997. He then became a deputy manager, later manager, at the same organization, Kaduna Branch.
In 2007, Shettima was appointed Commissioner of the Borno State Ministry of Finance and Economic Development, later he became Commissioner in the Ministries of Local Governments and Chieftaincy Affairs, Education, Agriculture and later Health, under the government of his predecessor –Governor Ali Modu Sheriff.
9. Benedict Ayade – Governor of Cross River State
46-year-old Senator Ben Ayade studied at the University of Ibadan, Ambrose Ali University Ekpoma and Delta State University, Abraka. He was a Lecturer, environmental consultant, and was appointed Chairman of the Ecological fund, and also Chairman of the International Institute of Environmental Research.
He worked on Groundwater Remediation in Nigeria and invented a sewage treatment plant-based on solar energy. He won an award from the government of Japan for outstanding research into Global warming in Africa. He became a member of the Nigeria Association of Petroleum Engineers and the Cross River State Poverty Alleviation Board.
10. Arthur Okowa Ifeanyi – Governor of Delta State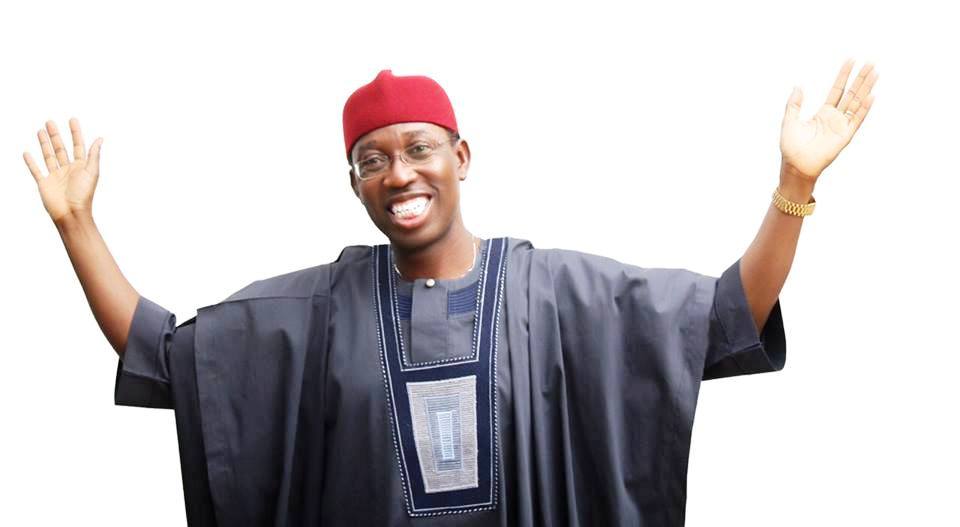 Arthur Okowa Ifeanyi is the incumbent Governor of Delta State and one of the youngest current governors in Nigeria. Before his Governorship, he was elected Senator from Delta North. Arthur is the first person from Delta North to become the governor of Delta State. Although he had contested before in the 2007 elections, he lost out during the primaries and decided to come back for a win in 2015.
11. David Nweze Umahi – Governor of Ebonyi State
David Nweze Umahi is an engineer and politician. He studied  Civil Engineering at Anambra State University of Science and Technology in 1987. He is known for his humanitarian works. He has empowered several youths, including scholars and artisans. In January 2015, David donated a transformer to the Hausa community in Abakaliki, Ebonyi State.
12. Adams Aliyu Oshiomhole – Governor of Edo State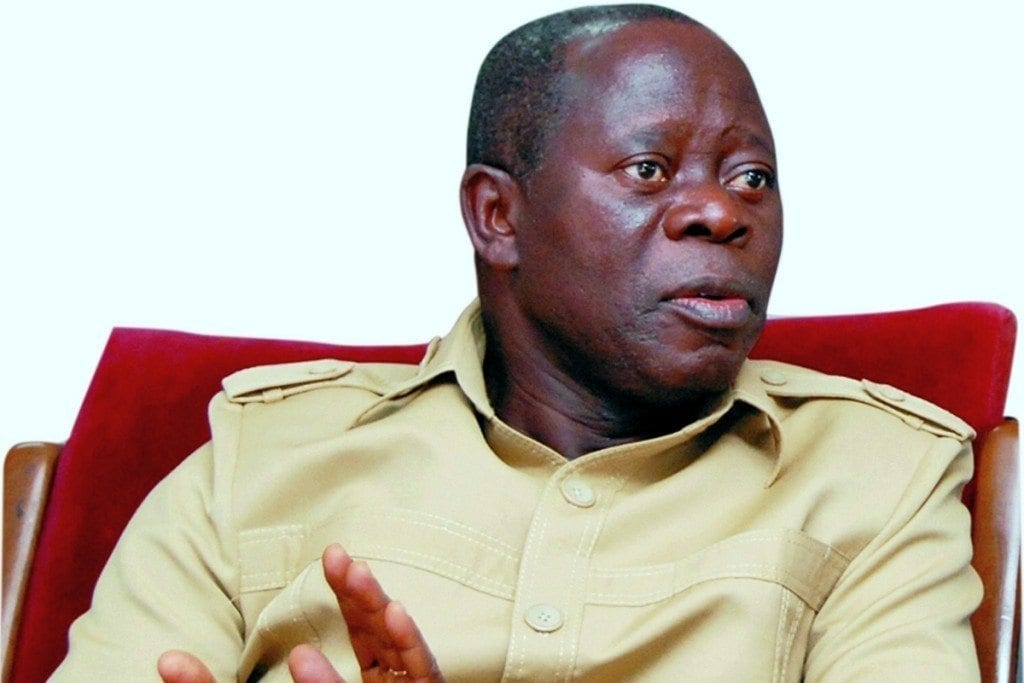 In 2012, Adams Aliyu Oshiomhole was elected for a second term as the Governor of Edo State in Nigeria on the platform of the Action Congress. His first term was won following his court appeal to revisit the results of April 2007 rigged election, where he lost to Oserheimen Osunborhad initially.
He assumed office on 12 November 2008 after winning the appeal and since then has remained as the governor of Edo state till the next tenure. Oshiomhole was once president of the Nigeria Labour Congress (NLC) and was prominent as the leader of a campaign of industrial action against high oil prices in Nigeria.
13. Peter Ayodele Fayose – Governor of Ekiti State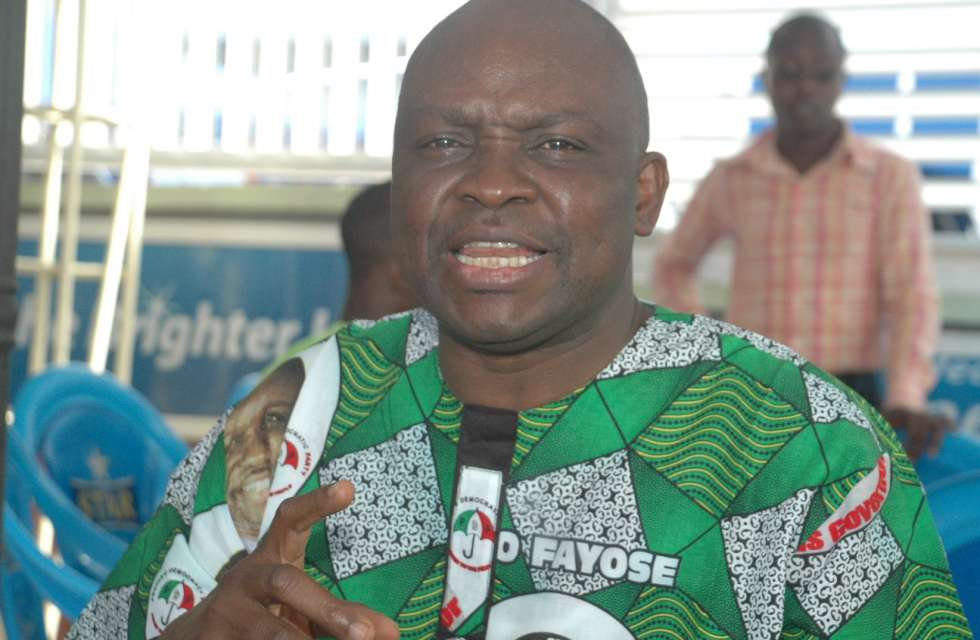 Peter Ayodele Fayose grew up in Ibadan, Oyo State where he attended Olivet Baptist High School, Oyo. He conducted one of the most sought-after medical outreach programmes during his political campaign in 2001 and was the PDP flag bearer in the 2015 Governorship election in Ekiti State. He was impeached by APC lawmakers at the Ekiti State House of Assembly, making him the first Nigerian governor to be impeached twice in office.
14. Lawrence Ifeanyi Ugwuanyi  – Governor of Enugu State
Lawrence Ifeanyi Ugwuanyi, popularly known as "Gburugburu" was a former member of the House of Representatives of the Federal Republic of Nigeria. He holds both Bachelor and Master's degrees in Business Administration from University of Nigeria, Nsukka. Before he ventured into politics, Ugwuanyi was the general manager of Premier Insurance Brokers Limited Enugu and has also been the president of the Rotary Club of Emene in Enugu State.
15. Ibrahim Hassan Dankwambo – Governor of Gombe State
Ibrahim Hassan Dankwambo graduated from Ahmadu Bello University in 1985 with a degree in Accounting. He holds a Master of Science degree in Economics from the University of Lagos. In the 26 April 2011 election, Dankwambo won 596,481 votes, ahead of Alhaji Abubakar Aliyu of the Congress for Progressive Change (CPC) with 91,781 votes. He is currently serving his second term as governor of Gombe.
16. Owelle Rochas Anayo Okorocha – Governor of Imo State
Owelle Rochas Anayo Okorocha was born on 22 September 1962 in Ogboko, Ideato South, Imo State. He holds an advanced diploma in Public Administration from the University of Jos. He has held several career positions which include President, Nigeria Red Cross Society, President/Founder, Rochas Foundation Inc, President, Rochas Group of Companies Limited, Pro-Chancellor, African Business School and Former Chairman, Board of Nigerian Airspace Management Agency.
17. Alhaji Mohammed Badaru Abubakar – Governor of Jigawa State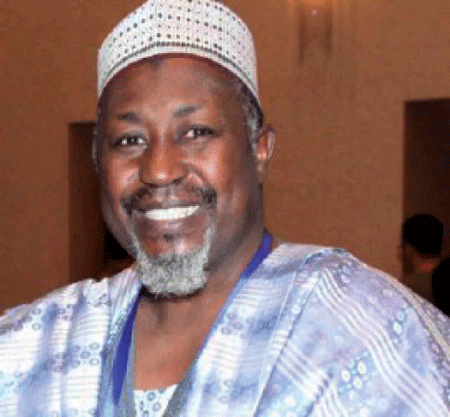 Alhaji Mohammed Badaru Abubakar is a member of the All Progressives Congress Party (APC). He holds a Bachelor of Science degree in Accountancy from the Ahmadu Bello University He is a Member of the National Institute (MNI) and the National Institute for Policy and Strategic Studies (NIPSS) Kuru, Jos. He is the Chairman of Talamiz Oil Mill Limited, Socar Talamiz Limited, RMR shipping Bv, AML Bonded Terminal, ALUAFRIC Cairo and a Director of Sahih Nigeria Limited, aside from being governor of Jigawa State.
18. Mallam Nasir Ahmad El-Rufai – Governor of Kaduna State
Mallam Nasir Ahmad El-Rufai is the former Director General of The Bureau of Public Enterprises, the head privatization agency in Nigeria and also former Minister of the Federal Capital Territory, Abuja. from 16 July 2003 to 29 May 2007. His journey in government began when he served as an adviser during the time of General Abdulsalami Abubakar.
19. Abdullahi Umar Ganduje – Governor of Kano State
Abdullahi Umar Ganduje is a two-term former Deputy Governor of Kano State. He was selected as the consensus candidate to succeed Kwankwaso as Governor of Kano State on 28 November 2014. He rose higher to defeat his opponent with 1,546,434 votes in the April 2015 gubernatorial elections. He is one of the oldest serving current governors in Nigeria.
20. Aminu Bello Masari – Governor of Katsina State
65 year Aminu Bello Masari is a former speaker of the Nigerian House of Representatives. In 2011, he contested for the office of Katsina State Governor but failed to win until April 2015 when he emerged the governor-elect of Katsina State.
21. Abubakar Atiku Bagudu  – Governor of Kebbi State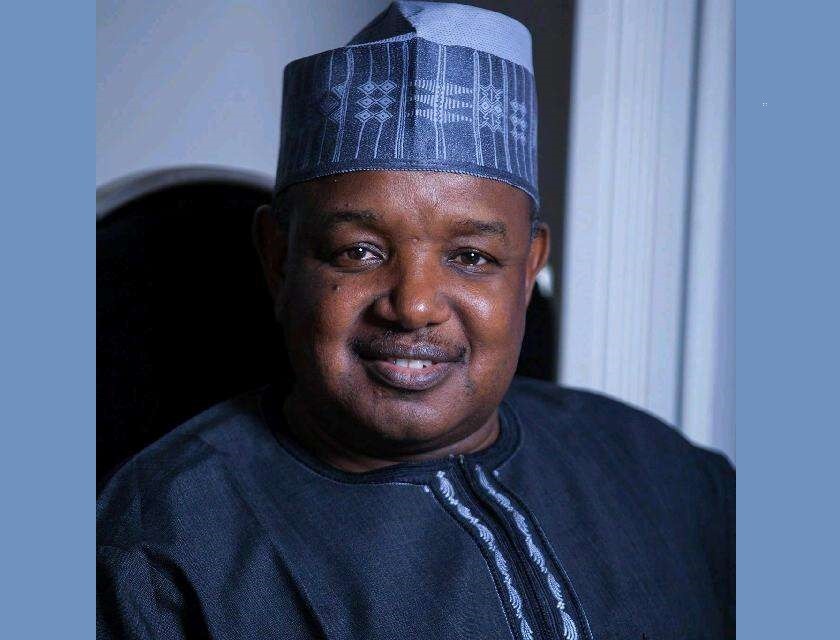 Abubakar Atiku Bagudu ran successfully for re-election in the April 2011 national elections under the People's Democratic Party (PDP) platform. In the 2015 general election, he came forward as the gubernatorial candidate for All Progressives Congress Party (APC) and won the election after many hassles
22. Idris Ichalla Wada- Governor of Kogi State
Captain Idris Ichalla Wada was born on August 26, 1950. He attended his primary school in Onitsha, Anambra State, a secondary school in Buguma, Rivers State, and his University in Abuja where he acquired both his B.Sc. and M.Sc. in Business Administration. In 2003, Idris Wada won the governorship election in Kogi State under the platform of People Democratic Party. In 2008, he was returned as governor of Kogi State, after a re-run held in March.
23.  Abdulfatah Ahmed – Governor of Kwara State
Abdulfatah Ahmed is a banker and public servant who was elected Governor of Kwara State in the 2011 election, under the All Progressives Congress (APC) platform. Ahmed was the Commissioner for Finance and Economic Development, he later became Commissioner of the Ministry of Planning and Economic Development. Also, he got appointed as a member of the board of directors of the International Aviation College, Ilorin, Chairman of the Millennium Development Goals implementation committee and Chairman of Shonga Farms Holdings Ltd.
24. Akinwunmi Ambode – Governor of Lagos State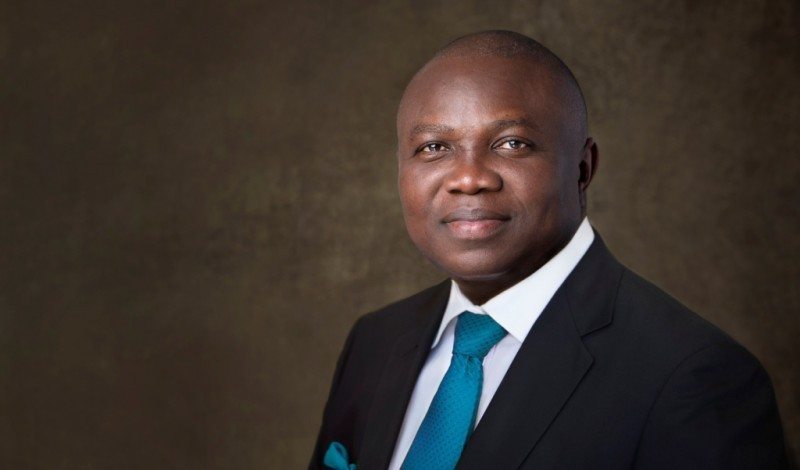 Akinwunmi Ambode is the former Accountant-General of Lagos State. After 27 years in civil service holding several positions in the state's government, Ambode was elected governor of Lagos state. Ambode was a two-time chairman of the Lagos State Branch, and, until his governorship, he was the National President of the Association for three years. Ambode is the founder of La Roche Leadership Foundation; one of their aims is to install Nigerian flags in all government schools in Lagos State and he can be rightfully included as one of the most visionary current governors in Nigeria.
25. Umaru Tanko Al-Makura –  Governor of Nasarawa State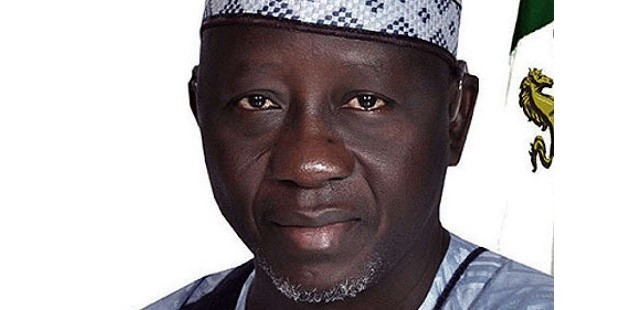 Umaru Tanko Al-Makura attended Keffi Teacher's College, Government Teachers College of Education, Uyo and Ahmadu Bello University, Zaria where he studied Education. He has worked briefly as an Assistant Producer at the Broadcasting Corporation of Northern Nigeria. Also, he is in real estate/property development and own properties in Abuja, Lagos, Kano, and the United States.
26. Abubakar Sani Bello – Governor of Niger State
Abubakar Sani Bello is the eldest child of Nigerian Billionaire and former military Governor of old Kano state Col Sani Bello (RTD). Abubakar Sani Bello graduated from the University Of Maiduguri where he studied Economics.
27. Ibikunle Amosun – Governor of Ogun State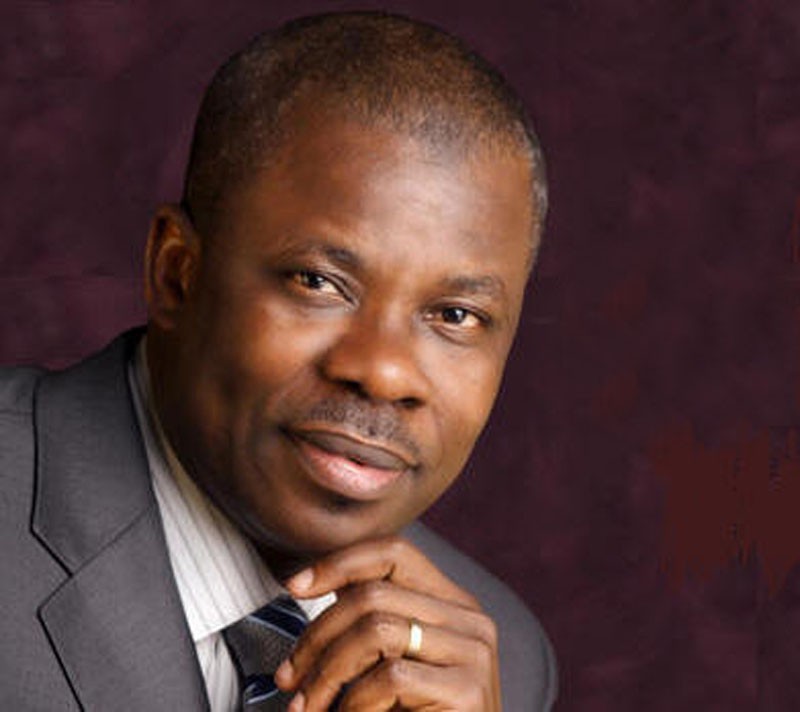 Ibikunle Amosun graduated from Ogun State Polytechnic in 1983. He went ahead to obtain a Masters of Art in International Finance at the University of Westminster in London. Amosun started his career as an audit trainee with Lanre Aremu & Co. (Chartered Accountants) 1984. In 2011, he contested for the office of the Governor for the second time and was elected Senator for the Ogun Central district of Ogun State, Nigeria in April 2003. Also, Amosun is a member of the Institute of Chartered Accountants of Nigeria and also an associate member of the Chartered Institute of Taxation of Nigeria. 
 28. Olusegun Mimiko – Governor of Ondo State
Dr Olusegun Mimiko won the election on October 20, that enabled him to serve a second term and the first Governor in Ondo State to win a second term election.
29. Ogbeni Rauf Aregbesola  – Governor of Osun State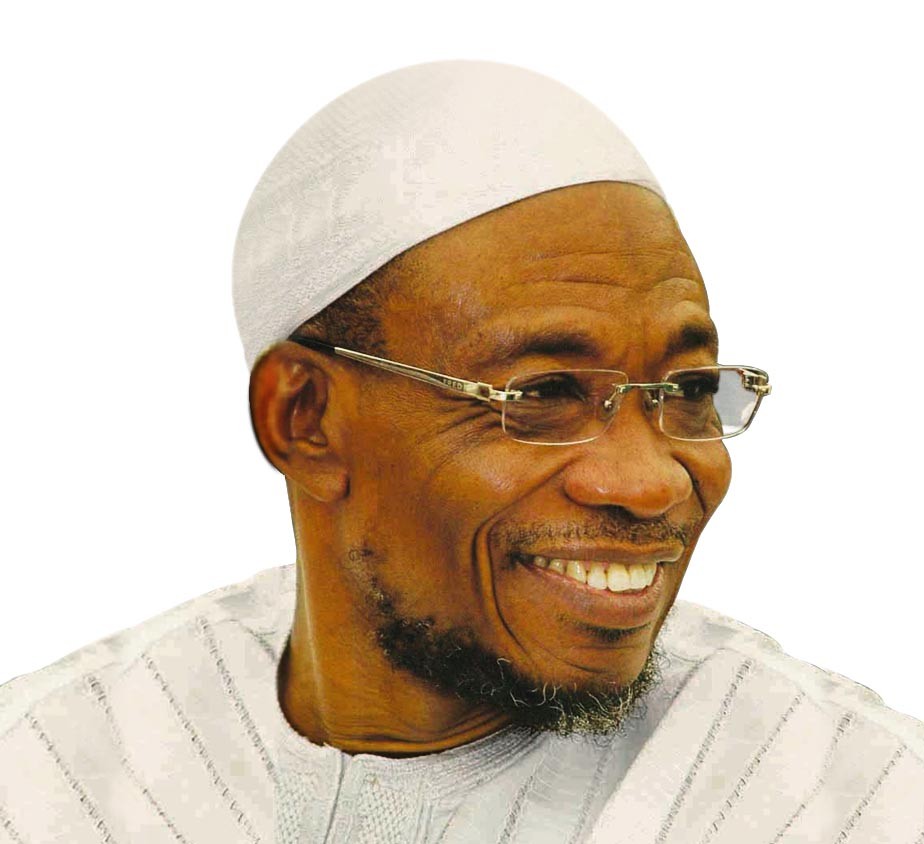 Ogbeni Rauf Aregbesola was formerly an activist and Commissioner for Works and Infrastructure in Lagos before he was elected as governor of Oyo state.
30. Abiola Adeyemi Ajimobi – Governor of Oyo State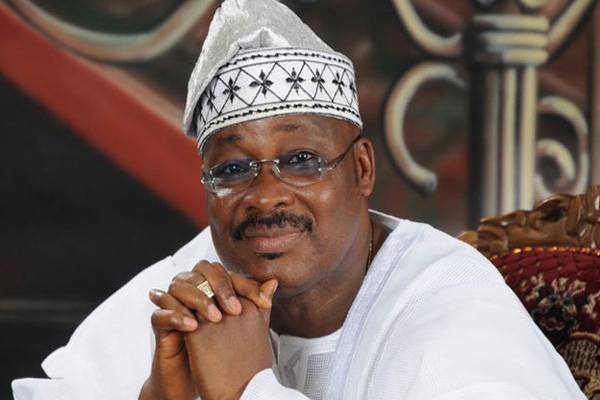 Abiola Adeyemi Ajimobi was the former Managing Director of the National Oil and Chemical Marketing Company a subsidiary of Shell Petroleum, Nigeria. In 2002, he left the oil sector for politics and in 2003, was as a Senator of the Republic of Nigeria representing Oyo South Senatorial District on the platform of the Alliance for Democracy (AD). In 2007, he contested for the governorship of Oyo state under the banner of the All Nigeria People's Party (ANPP), and after he lost, re-contested and won in 2011 elections under the Action Congress of Nigeria (ACN).
31. Barr. Simon Bako Lalong – Governor of Plateau State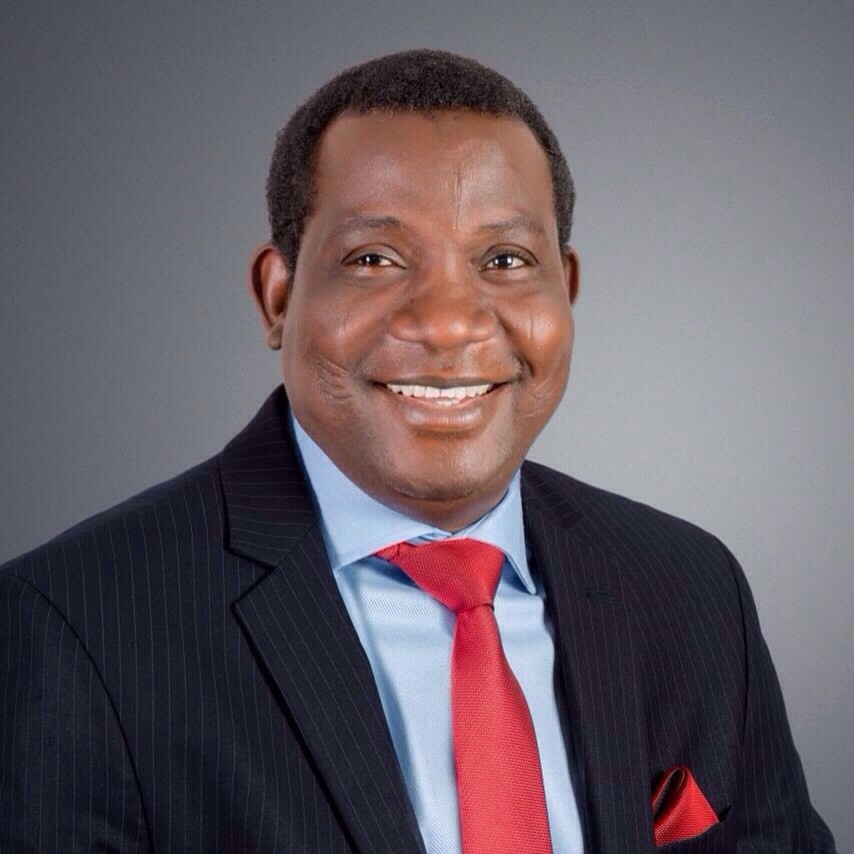 Barr. Simon Bako Lalong started his professional career in 1992 as a legal Practitioners. He also worked with Victor Fomwul & Co. as a Managing Partner. Lalong joined the democratic governance of Nigerian in 1998 as a youth activist/Lawyer. He was part of the people who formed PDP at the grass root in Shendam L.G.A. Plateau state.
32. Ezenwo Nyesom Wike – Governor of Rivers State
Ezenwo Nyesom Wike was born on 24 August 1967. He is a Lawyer and is married to a barrister. Wike was appointed the minister of state for education in 2011 but resigned before finishing his term to campaign for Governor of Rivers State. He defeated the prominent Dakuku Peterside to emerge as Governor.
33. Aminu Waziri Tambuwal – Governor of Sokoto State
Aminu Waziri Tambuwal is the former Speaker of the House of Representatives of Nigeria. Aside his Law degree, he has several other certifications such as Bath UK, BMIT, and KSG Harvard. He has also attended several courses which include International Legislative Drafting at Tulane University and Influence/Negotiation at Stanford Graduate School of Business.
34. Darius Dickson Ishaku – Governor of Taraba State
Darius Dickson Ishaku is an architect who was elected as Executive Governor of Taraba State. He was born in 1961 in Suntai Town in Bali Local Government Area of Taraba State. He graduated from School of Basic Studies at Ahmadu Bello University, Zaria where he read Pharmacy. Before then, he had attended Federal Government College, Kano.
Read Also: Nigerian Presidents Academic Qualifications From 1960 Till Date
35. Ibrahim Geidam – Governor of Yobe State
Yobe Ibrahim Geidam was an Assistant Director of Finance in the Directorate of Foods, Roads and Rural Infrastructure, acting Director of Finance and Supplies in the Yobe Information and Culture Ministry. Ibrahim Geidam left the civil service in 1995 when he was appointed the Commissioner for Youths and Sports, and the then Commissioner of Commerce and Industries. He returned to the civil service and from 1997 to 2007, he was a Director in the State Finance Ministry and Permanent Secretary in various other ministries.
36. Abdul'aziz Abubakar Yari – Governor of Zamfara State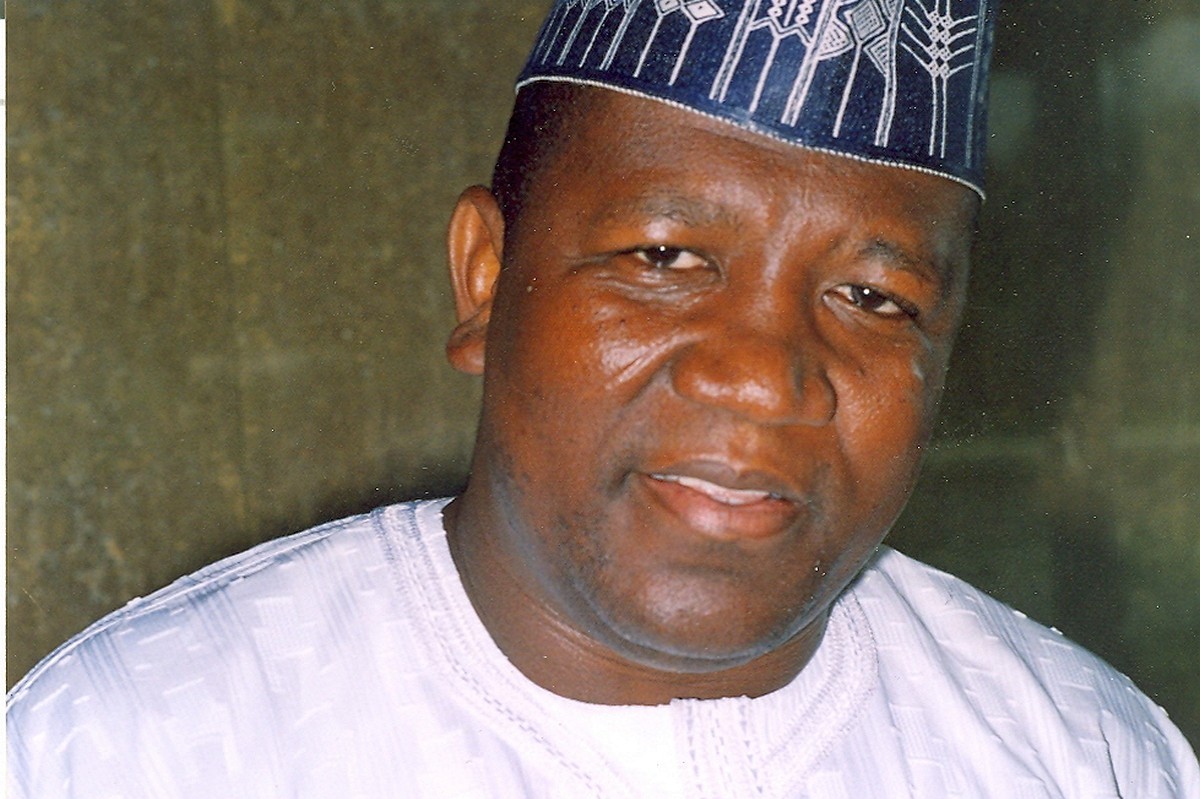 Abdul'aziz Abubakar Yari has been active in politics since 1999. He was elected to represent Talata Mafara/Anka Federal Constituency in the House of Representatives. He was Zamfara State chairman of the ANPP and a member of the cabinet of former Governor Ahmad Sani Yerima. In November 2007, Yari was among Zamfara state officials charged with money laundering by the Economic and Financial Crimes Commission.
In the 26 April 2011 national elections, Yari ran on the All Nigeria Peoples Party (ANPP) platform. Yari is the son-in-law of incumbent Governor Mahmud Aliyu Shinkafi of the People's Democratic Party (PDP), whom he defeated in the election. He is the Governor of Zamfara State, Nigeria.