It is almost difficult not to consider Netflix when talking about streaming services. It is one of the finest and most popular streaming services. With Netflix, you are able to watch your favorite movie or TV series on-demand rather than having to rely on pre-programmed shows or going to the cinema.
Netflix has operations in Nigeria, allowing users to watch TV series, documentaries, anime, and cartoons on any device that has an internet connection. Netflix Nigeria subscribers can watch as many videos as they like without having to watch any advertisements. Interestingly, the platform has made these services easily accessible by providing different packages that will best suit the pocket of its interested customer.
How Much is Netflix Subscription in Nigerian Naira?
Netflix plans, like every other subscription plan within and outside Nigeria, has fixed prices. However, for currency consistency's sake, it would be best to leave the prices in dollars.  Therefore, the cheapest Netflix price is slated at $8.99 (N3,739), while the most expensive Netflix subscription plan goes for $15.850 (N6,592).
What are the Various Netflix Plans in Nigeria?
Customers in Nigeria can pick from three distinct Netflix subscription plans; Basic Plan, Standard Plan, and Premium Plan.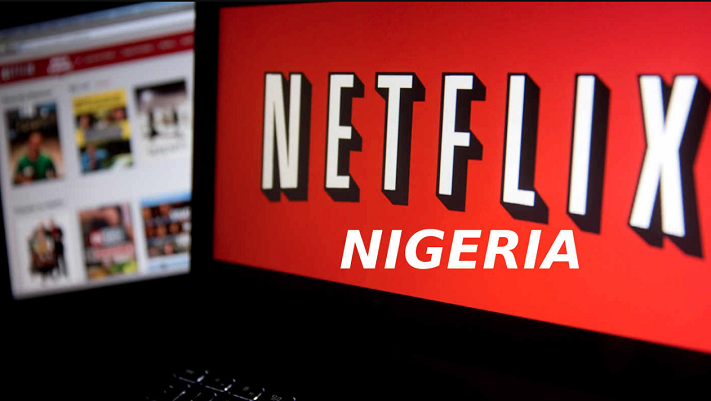 The Basic Subscription Plan – $8.99 (N3,739) per month
This is Netflix's cheapest and most straightforward subscription package. As we've already discussed above, the plan has the fewest features and is the most basic in comparison to others.
The user can only use it on one screen at a time and the account and the account cannot be shared. The resolution is also limited to SD (Standard Definition). While it may not provide the same viewing experience, it is nonetheless largely appreciable and, by and large, provides a fair viewing experience.
Features of the Basic subscription Plan
The basic package only allows you to broadcast on one device at a time.
Streaming in SD
Unlimited movies and TV shows
An internet-enabled device can be used to watch movies.
The Standard Subscription Plan – $13 (N5,409) per month
The standard subscription plan, unlike the basic subscription plan, allows customers to view on several screens. One of the best advantages this subscription plan has is that it supports High Definition (HD), allowing you to elevate your viewing experience.
Features Of Netflix Standard Subscription Plan
This plan allows subscribers to stream on two devices at the same time
Movies in high definition can be streamed with this plan
Unlimited movies and TV shows
An internet-enabled device can be used to watch movies.
The Premium Subscription Plan – $16 (N7,712) per month
This is the most expensive Netflix subscription option available right now. It avails its users the opportunity to use up to four screens at once. This is ideal for a family or group of friends where four people may share membership and view different movies or programs at the same time. Also included in the premium subscription package are HD and 4K Ultra HD views.
Features of Premium Subscription Plan
You can stream on four different devices (screens) at the same time
Movies and TV series in HD and Ultra HD can be streamed
Unlimited movies and TV shows
An internet-enabled device can be used to watch movies
Advantages and Disadvantages of Using Netflix
The advantages of getting a Netflix plan include;
It is free of advertisements: All streams on Netflix are ad-free, even on the most basic package.
Multiple Audiences: Netflix's most popular standard plan, as well as the premium plan, allow simultaneous viewing. This gives room for family members and friends to share one subscription and watch multiple screens at the same time. As a result, Netflix's service is adaptable.
Offline Playback Feature: Netflix customers are given the option of caching content in regular and high quality. There are certain restrictions on what you can download and Netflix is attempting to improve this.
Exceptional Library: When it comes to the category of selection, Netflix is unquestionably the winner. Netflix outperforms Hulu User Friendly with over 100,000 options.
Compatibility of Devices: Netflix is considered the most adaptable streaming service, as it works on almost every device. All you require is a strong internet connection and also the Netflix app on your device of choice.
Price: Even with the most expensive premium plan, Netflix is undoubtedly the most affordable streaming service compared to other prominent streaming providers.
The Best Viewing Experience: Probably the most enjoyable binge-watching experience available today. The service makes recommendations based on your previous viewing habits, provides a variety of series and movie genres to choose from, allowing you to skip recaps and the opening sequence of each episode, and much more.
The disadvantages of getting Netflix includes:
Geoblocking: Netflix shows available for your viewing pleasure are determined by your current geographic location. You can watch a much wider range of TV shows and movies in the United States than you can in other countries.
Delayed Updates: Netflix consumers usually express their dissatisfaction with the infrequency of the service update. While Netflix has multiple selections of TV shows, it is not the best option for watching a season that is airing currently.
Uncertainty about the Content: Netflix has a habit of removing shows that were previously available. This can be difficult, particularly if you want to watch a rerun of your favorite show. Popular shows like Family Guy and Friends are no longer available on Netflix, with no plans to return.
No Live Sporting Events: Netflix, as we all know, is centered on video streaming entertainment, therefore, if you love watching live sporting events, you're out of luck with Netflix. Despite the fact that there are many sports series and documentaries available, Netflix has traditionally avoided live sporting events.
How to Pay for Netflix Subscription in Nigeria
It would not be difficult for you to pay for the subscription package you have chosen. You may quickly subscribe to your preferred Netflix plan with your bank debit card (MasterCard or Visa) just like most other online payments. You can also pay for your desired subscription plan with your PayPal account.
Note: When you first sign up for Netflix, your first month's subscription is usually free. To get this, you must first register and provide your payment information before being eligible for the free subscription.
How to Create Netflix Account In Nigeria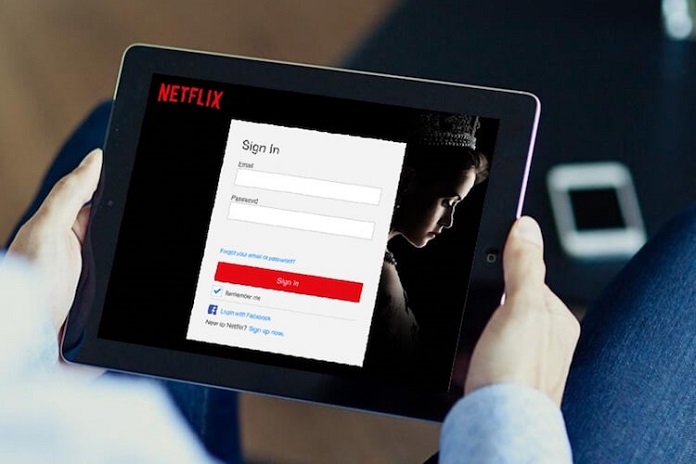 Here's how to create an account on Netflix in Nigeria.
To join Netflix Nigeria, go to their official website.
From the Google Play Store or the Apple App Store, get the Netflix Nigeria app.
On the app, select the option for a free month.
Choose from one of the three distinct Netflix Nigeria plans.
After that, enter your payment information.
Click the "Start Membership" icon to finish your registration.
You may connect to Netflix Nigeria on your phone, laptop, tablet, and other devices using the procedures given above.
Even if you have a membership, you will need a data subscription in order for it to work. The good news is that Netflix offers a one-month free trial, and you may cancel it at any moment to avoid being charged after the trial period expires.
How to Cancel a Netflix Subscription
G

o to https://netflix.com/cancelplan and sign in with your account's email address and password.
You'll have two choices once you've signed in. You have the option of canceling your account but continuing to use it until your next paying date or downgrading your plan to save money each month.