Azeez Adeshina Fashola, popularly known as Naira Marley has an estimated net worth of $646,000 which he has amassed not only from singing and rap music but from endorsement deals and other ventures.
The Nigerian singer is a controversial celebrity who is the president of a fan base dubbed the "Marlians." He is known for his flamboyant lifestyle; flaunting cars, jewelry, expensive clothes, pretty girls, and other luxury items on social media. This is something most ordinary hardworking Nigerian youths can't show off. But all these have attracted him a huge following from people widely perceive to be into cyber fraud, popularly called Yahoo Yahoo in Nigeria. However, his diverse business endeavors, successful album sales, and other ventures have contributed to Naira Marley's huge net worth which is a far cry from what most people think of him.
Naira Marley's Music Career Chiefly Contributes to His $646,000 Net Worth
The musician achieved fame in the Nigerian music industry in 2017 but has been into street music in the United Kingdom way longer. Naira Marley left Nigeria at an early age to the UK to obtain a General Certificate of Secondary Education (GCSE) at Walworth School. He went ahead to study for a degree in business and graduated with a distinction from Peckham Academy.
In continuation of his education, he again got admitted to study business law at Crossways College, now known as Christ the King Sixth Form College. After his studies here, he returned to Nigeria but from the start, Marley had no plans of going into music. He wasn't actually interested in hitting the studio himself but investing in more talented people flaunting around him.
But whenever he went into the studio and recorded a song with his friends, it was his performance that caught the attention of everyone. One day it happened that while he was hanging out with his friends, one of them with a camera suggested he make a video of Naira Marley singing and he did. The video was shot impromptu, but it attracted up to four million views in few weeks after it was uploaded online.
That was how Marley got enticed into music; his social life was transformed, and the rest became history. He released a single titled "Issa Goal," which turned out to be a hit song. He later featured other top music stars in the remix of the song.
The Best Songs of Naira Marley
With two albums at the moment: "Lord of Lambs," and "Gotta dance," the top 20 songs of Naira Marley include the following:
Mafo
Am I a Yahoo Boy
Opotoyi (Marlians)
Issa Goal
Soapy
PXTA
Anywhere
Tesumole
Yanyanyan
JAPA
Aye
Flying Away
Illuminati Isheyen
Tingasa Bad Influence
Issa Goal (feat. Olamide & Lil Kesh)
Why
Drummer Boy
Marry Juana.
Naira Marley's Other Income Sources
Though rapping is what brought him to fame, Naira Marley like many other rich Nigerian musicians now has numerous sources of income including a record label and possibly some endorsement deals.
Marlian Record Label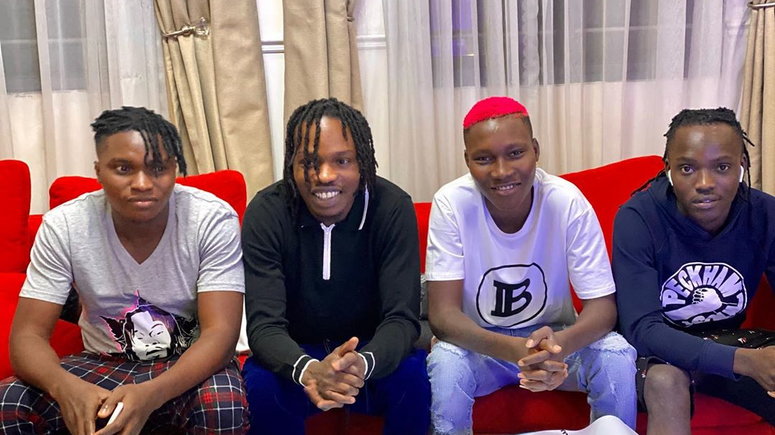 Another way Naira Marley's net worth came to be is through his various business endeavors. After making his mark as a singer, Marley went into business by setting up a record label called "Marlian Record." The launch of the record label was announced on 30 December 2019 at Marlian Fest at Eko Hotel and Suit. He unveiled his signees: Zinoleesky, Fabian Blu, MohBad, and Lyta; Olamide's former signee.
Show Performances
As a renowned and popular singer, Naira Marley has disclosed that he charges N20 million per show. He made this known in response to one of his fans who ask his much it takes to hire him for a show.
Possible Endorsement Deal
In what appears to be an endorsement, Marley became the official face in a label of a baking firm, Adeniyi Spacial bread, a subsidiary of Adeniyi's group of companies, in Kwara state Nigeria. This raised the question of whether the controversial singer is aware of the use of his image in a label for bread. However, he has not commented on this neither was legal action taken against the firm for unauthorized use of his image.
Naira Marley Has Flamboyant Taste for Luxury
At his age, many Nigerians can't boast of half what Naira Marley has. Though we have come to learn (with facts) that he isn't from a poor background, the Marlian President sure works hard to earn all the money he flaunts around. It has been reported that he has up to 5 luxurious houses in Nigeria and one of them is in Lekki. He acquired the house sometime in July 2020. Aside from this, there are no other details about his houses.
What's more interesting is his unique collection of luxury cars. In the heat of his accusation of car theft, Naira Marley took to Instagram and shared a picture showing some of his cars. Our findings revealed that the singer has at least 5 luxury cars out of which 3 are Mercedes products. The cars and their estimated monetary value are:
2014 Bentley Continental GT (worth ₦50 million)
Mercedes-Benz G-Wagon (worth ₦24 million)
Porsche Panamera (worth ₦16 million)
Mercedes-Benz C300 4Matic (worth ₦17 million)
Mercedes-Benz S-Class (worth ₦39 million)
He's Been on the Wrong Side of the Law Severally
Despite Naira Marley's huge net worth, the singer has never been seen in a good light. Many ordinary Nigerians believe his lifestyle, philosophies, beliefs, music lyrics, and titles point towards being into fraud, or at least he supports them. Marley has publicly denied this even though on numerous occasions he has had issues with various Nigerian law enforcement agencies, such as the Economic and Financial Crime Commission (EFCC) and the Nigerian Police Force.
The former was in 2019 when on an Instagram live chat he expressed his support for those in the dubious business; he urged Nigerians to pray for Yahoo boys that they are the main reason money revolves around an ordinary person. He went on to add, and "All you guys, all the money in your pockets, all the money you spend, you think it's the government that is making the money go round?" In another development, he was arrested by the Nigerian police over accusations of car theft.
In the heat of controversy, a Lagos Magistrates court ordered his arrest over the alleged car theft. The prosecutor, Assistant Superintendent of Police Edet Okoi, told the court that Naira Marley, his two brothers – Idris Fashola, and Babatunde Fashola – and their cousin, Kunle Obere, committed the offenses on 16 December at Eko Hotel Roundabout on Victoria Island, Lagos.
However, the case has since been dismissed. Chief Magistrate of Tinubu Magistrates, Tajudeen Elias sitting in Lagos Island gave his ruling for dismissal after receiving a letter requesting for the withdrawal of the case.
Is Naira Marley Truly Into Yahoo Yahoo?
On 10 May 2019, the Economic and Financial Crime Commission (EFCC) arrested him and some of his friends and he was in the news yet again. The arrest came a day after he released a single titled "Am I a Yahoo Boy." His friends were set free five days after, but he remained in custody due to other reports of past controversies and convincing evidence against him. On the 6th day of his arrest, he was charged to the Federal High Court in Ikoyi, Lagos, with 11 counts of fraud.
While still detained, he released the single "4 Nights In Ekohtiebo", where he discussed his industry friends, enemies, and some of his admirers. Still, in May, the same month of his arrest and court charges, he was arraigned before the Federal High Court and, of course, pleaded "not guilty" to all charges leveled against him. In the court session, the judge fixed a day for the bail hearing to be the penultimate day of May being 30th.
Meanwhile, on the day of his bail hearing, the controversial Marley, as did before in detention, released a song "Why," a track trailed by a tiring picture of him handcuffed.
His release from jail came on 14 June 2019, just exactly fourteen days after being granted a bail of ₦2,000,000 to appear before the Federal High Court in October 2019 to face his charges. Still, the case was later prorogated to 27 February 2020. After a witness of the law enforcement agency, EFCC  testified against him, accusing him of  "conspiring  to use others' credit card and possession of five counterfeit cards with the plan to defraud." However, all charges against him have been dismissed.