Muhammad Ali is the greatest black boxer of all time. Following the death of the World Heavyweight Champion on 3rd June, the world mourns alongside with his family for this huge loss.
It is shocking to know that some people in this 21st century, do not know who this great legend is, especially the teenagers. I saw a post on the internet of someone asking "Who is Muhammad Ali?" and that inspired this article.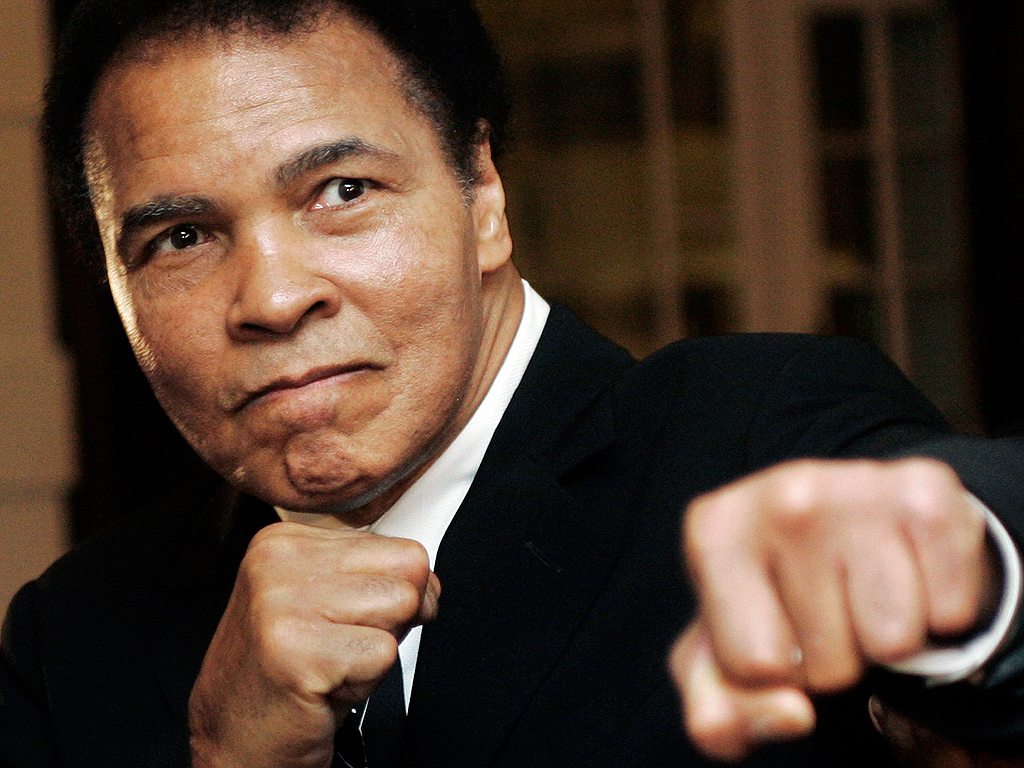 Muhammad Ali is an African-American professional boxer. He was born as Cassius Marcellus Clay Jr., in Kentucky, on January 17, 1942. He was named after his father, who in turn was named in honor of the 19th-century Republican politician Cassius Marcellus Clay.
Mr. Ali is said to have his roots traced to Nigeria. In 1964, he visited Lagos and he was welcomed like a king. According to afrobeat singer, Seun Kuti, "Great is when you come to Africa and the people come out to welcome the KING!! Muhammad is THE GREATEST."
The King of the rings has nine children (seven daughters and two sons) from four of his partners. Ali met his first wife, Sonji Roi, in July 1964 and they got married one month after.
Check This Out: Muhammad Ali Spouse, Net Worth, Children, Family, Height, Top 20 Quotes
In 1967, he married Belinda Boyd and they had four children together. He moved on to Veronica Porsche in 1975 and ended up with his last wife, Yolanda Williams in 1986.
Muhammad Ali started training to be a boxer from the age of 12 and was trained by boxing Cutman Chuck Bodak. He won six Kentucky Golden Gloves titles, two national Golden Gloves titles, an Amateur Athletic Union national title, and the Light Heavyweight gold medal in the 1960 Summer Olympics in Rome.
At the age of 22, he won the world heavyweight championship from Sonny Liston in an upset in 1964.
In the early 1960s, Clay Jnr. converted to Islam, and changed his name to Ali. This was the beginning of his controversial and polarizing figure as an inspiring mentor to African-Americans.
Ali was the only three-time lineal world heavyweight champion; he won the title in 1964, 1974, and 1978. Between February 25, 1964, and September 19, 1964, Ali reigned as the heavyweight boxing champion.
His known boxing strategy was allowing his opponent exhaust their punches on him, after which he attacks them when they start getting weak. Due to this technique, Ali received lots of head traumas and in 1984, the boxer was diagnosed with Parkinson's syndrome.
'The Greatest' as he was fondly called, engaged in several historic boxing matches. They include the "Fight of the Century" versus his rival Joe Frazier, and "The Rumble in the Jungle" versus George Foreman.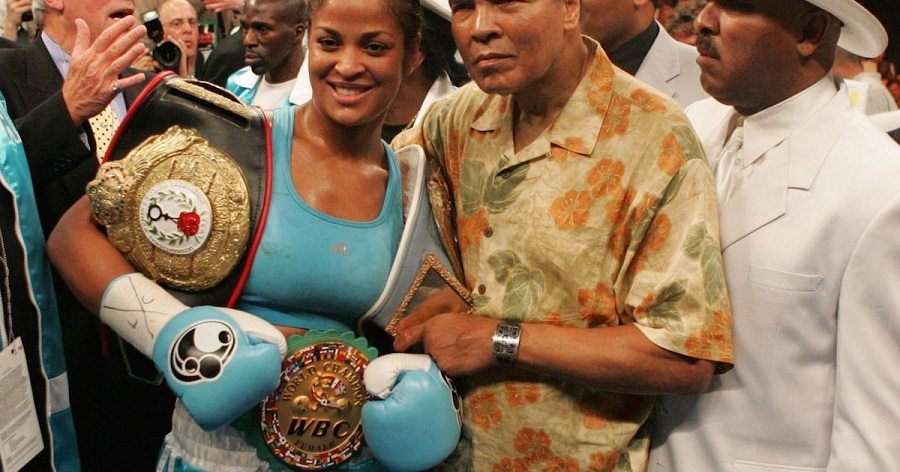 Although Mr. Ali was against female's being hit on their chest and body, one of his daughters, Laila is also a boxer. She is 38 years old and retired as an undefeated boxer in 2007.
All through his career, Muhammad Ali engaged in a total of 61 fights, out of which he won 56, lost 5 and had zero draws. He defeated boxers like Tony Esperti, Jim Robinson, Donnie Fleeman, Alonzo Johnson, George Logan, Willi Besmanoff, Lamar Clark, Doug Jones and Henry Cooper. Clay also beat his former trainer and veteran boxer Archie Moore in a 1962 match.
Ali's most challenging fight was with Doug Jones in 1963 – "Fight of the Year". Ali was knocked down by his opponent, however, Jones retreated due to fear that a continuous fight with Ali might land him in jail for attempted murder.
Muhammad Ali was regarded as one of the most significant sporting figures in the 20th century. However, he retired from boxing in 1981.
In December 2014, Ali was hospitalized due to a mild case of pneumonia. Again, in January 2015, he was found numb at a guest house in Arizona and was said to have a urinary tract infection.
On June 2, 2016, Ali was hospitalized in Scottsdale due to a respiratory illness. Although his condition was said to be "fair," sadly, his condition got worse and he died the following day, June 3, 2016, at the age of 74.
His family plans to lay his remains to rest in Louisville's Cave Hill Cemetery, after a Public memorial service at the KFC Yum! Center. May His Soul Rest in Peace.