Emelia Philips-Nouah is the wife of Ramsey Nouah, an established and famous Nollywood actor and director who has maintained relevance in the movie industry for many generations. Ramsey Nouah's wife prioritizes holding it down at the homefront over building a career for herself in the spotlight.
The actor married his friend whom he always describes as the best companion and perfect fit for him. The couple has been together for twenty years and their union is blessed with three children, however, they do the most in keeping their personal lives and marriage out of the public and media space. Having gathered fame and success in his career, many people also want to know about Ramsey Nouah's personal life, and who his wife and children are.
Who is Ramsey Nouah's Wife?
Full Name: Emelia Philips-Nouah
Date of birth: N/A
Religion: Christian
Marital status: Married
Emelia Philips-Nouah's Husband: Ramsey Nouah
Emelia Philips-Nouah's Children: 3; 2 sons and a daughter
Famous for: Ramsey Nouah's wife
Many questions people ask about Ramsey Nouah's wife have remained unanswered because of the couple's decision in keeping their family life private. Unlike most celebrity wives who leverage the fame of their husbands to revel in the spotlight, Emelia Philips Nouah has deliberately kept a low profile and information about what she does for a living is not public knowledge.
Instead, she puts all her time and energy into building her home and training their children which is obviously a task that cannot be taken with levity. Furthermore, Emelia Philips Nouah is not active on Instagram or any social media platform. She doesn't grant private interviews, hence, little or nothing is known about what she does for a living. That being said, it is apparent that Ramsey Nouah's wife loves her privacy and does everything within her reach to guard it.
Ramsey Nouah and His Wife, Emelia Philips-Nouah, Have Been Married For Two Decades
Alongside a successful career, Ramsey Nouah is a happily married man and has an ideal family. He married Emelia Philips Nouah in 2020, making twenty (20) years of their togetherness as of 2022. The actor got married at the age of 32 when he was still trying to establish himself in the movie industry. Details of how and where they met are not public knowledge but according to reports, their wedding ceremony was a very low-key event and photos from it were not shared with the media.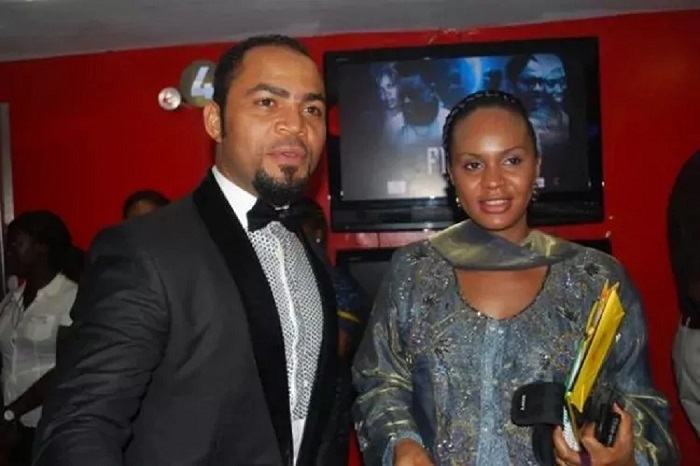 There Are Rumors That They Are Not Legally Married
Sometime in 2015, rumors began to move around, saying that the actor never legalized his marriage with the mother of his kids, Emelia Philips. To give more credence to this claim, a source noted that Ramsey Nouah has never been spotted with a wedding ring.
However, the actor granted an interview wherein he spoke about his wife which contradicts the rumors. Even though he didn't particularly address the rumors, it is easily deduced from his words that they are both legally married and their marriage is still standing strong.
Ramsey Nouah's Union With Wife, Emelia Philips is Blessed With Three Children
Ramsey Nouah and Emelia Philips are parents to three lovely children; a daughter and two sons. Their names are Desiree, Camiel, and Quincy Nouah. Details of their birth dates are not known but from a red carpet event they graced with their father in 2020, it was seen that they are all grown up.
Also, there is no information about the schools they attend and the career path they have chosen, the reason is not far from their parents' choice of keeping their family lives out of the public eye.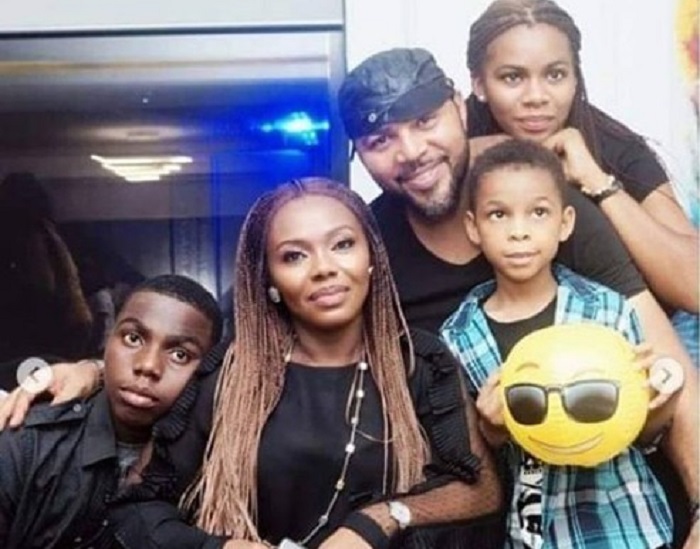 Ramsey Nouah and his wife are very protective of their children. When asked if he would wish for any of his children to take his career path, the actor said that he doesn't intend to do such a thing but is only obligated to give them adequate training and support in whatever career they choose.
Ramsey Nouah's Secret To His Long-lasting Marriage
Ramsey Nouah has on several occasions answered some questions about his wife in interviews, and in all, appreciates her efforts in keeping their home running. However, for a long time in his acting years, the Nollywood star was not used to speaking about his wife. This made many of his fans unaware that he is a married man, even though he never denied the fact.
In 2019, during an interview session with Premium Times, Ramsy Nouah stated that the success of a marriage largely depends on the woman. But these days, women base a marriage on equality because they want to get back 50 percent of what they give to a man. This he added is the major cause of breakdown in marriages. Speaking further, the actor revealed that his wife belongs to the olden days' category of women who believe that a woman should be in charge of the home, taking a lot of responsibilities and making sacrifices.
He added that his wife is the one holding and sustaining their marriage to date. In answering a question on what his wife's position in the home is, hear his words: "She doesn't have a place because she owns the home. It's her call, however (way) she wants things done. She is the driver of the family and her decision is final. That is why I say she is not an ordinary woman. She is a triple woman."
In addition to all that, Ramsey Nouah maintained that the main reason his marriage is still standing and waxing strong is the fact that they do their best to avoid the public eye. He acknowledged that the media has its ways of messing up relationships and marriages, hence, they have chosen not to portray their private lives out there.
The Actor Faced a Scandal that Almost Ruined His Marriage
Keeping your marriage away from scandals, especially when you are a celebrity is actually a lot of work. In fact, being a celebrity on its own is quite enough reason for people to come into your private life on a daily basis. Despite the fact that Ramsey Nouah and his wife have managed to keep their private lives out of the public eye, the actor has as well had a fair share of scandals that almost ruined his marriage.
In 2018, the Nollywood star shared an embarrassing experience he had with a woman who claimed to be his wife. According to the actor, a certain woman traveled all the way from Benin city to his house in Lagos, claiming that she is his rightfully wedded wife. The lady met his absence because he was working on set then, but met his wife and mother-in-law. Ramsey said they found it hard to let her leave the house until he gave her some money and sent her on her way.
Ramsey Nouah shared this experience with the PUNCH in an interview, expressing how the experience caught him off-guard and how it almost ruined his marriage. No one could say exactly all the truth behind the claims and the intention of the lady, but who knows, maybe she did that just to extort money from the actor – one of the downsides of being a celebrity.