Alice Walton is an American woman and the heiress to the Walmart fortune. Currently, Alice Walton's net worth is estimated at $63.6 billion.
Alice Louise Walton is the daughter of the Wal-Mart founder, Sam Walton and Helen Walton. She was born on 7th October 1949 in Newport, Arkansas, United States of America. The heiress grew up as the only daughter among three brothers, Jim, Samuel Robson, and the late John T. Walton. Alice and her mother Helen both love painting. They set up easels side by side and painted watercolors of Yellowstone's lush canyons and Yosemite's mountain vistas.
Born into a wealthy family that runs a family business, Alice inherited some percentage of her wealth from the Walmart family business. However, she is a hard worker who never depended on the already made wealth. She worked hard to create her legacy and add more to what was left for her by her parents. Let's find out other sources of her wealth and what she spends them on.
Did Alice Walton Inherit Her Wealth?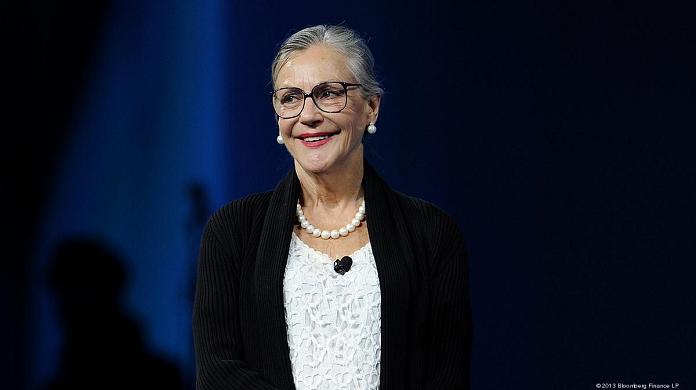 Alice is a member of one of the richest families in the world. She, alongside her brothers, inherited their family business. They all have some percentage stake in one of the retail giants in the world, Walmart. With a net worth of $63.6 billion, Alice Walton owes the major part of her wealth to the inherited stake while she worked hard for the remaining.
Her older brothers, Jim and Rob, are also among the billionaires in the world owing to their stakes at Walmart. Together, Alice, her two brothers, and Christy, their sister-in-law (widow of their late brother John) own 51% of Walmart, with 11,000 stores. Although she inherited her wealth, Alice went ahead to expand it. She acquired a degree in Economics and Finance from Trinity University in San Antonio, Texas.
Alice did not relax on her inherited wealth, she has contributed her quota to growing the family business, which is still up and running to date. Apart from owning a fortune from the family business, Walton has worked in several establishments and managed high and sensitive positions. She worked briefly at Walmart after her graduation but left to practice her career.
What Are the Major Sources of Alice Walton's Net Worth?
Alice Walton's major net worth sources are her stake at Wlamart Inc., her career, and other business ventures. All these contribute to her net worth of $63.6 billion. According to Bloomberg Billionaires Index, heiress Alice Walton ranked the 20th billionaire globally. She is also the second richest woman in the world.
Walton's fortune has its roots in her stake in the mega-retailer business Walmart, which her father, Sam Walton, established way back in 1962. Her siblings and other heirs of the business participate actively in its running. But Alice, unlike her siblings Rob and Jim, prefers to manage from afar.
She hasn't taken an active role in the running of the company; instead, she focused on collecting and curating art and managing other businesses that interest her. Let's look at other things she has been involved in that keep her pocket full.
Alice Walton Once Had  A Career in Economics and Finance
Unlike many people who inherited a fortune from their family businesses, Alice did not relax to the inheritance. She got a degree in Economics and Finance, which she utilized fully. She worked with her certificate and earned a living from her career. There is a job for her at the family company, but she worked there for a while before going ahead to practice her career.
Alice Walton worked as a Money Manager and Equity Analyst for First Commerce Corporation. Other financial institutions she has worked in include Arvest Bank Group. She also worked as a broker for EF Hutton. After working for several investment institutions, Alice started an investment bank called Llama Company, which ran for a little more than ten years. The company ceased to operate in the late 1990s.
She Owned a Ranch at Millsap, Texas
When Llama Company stopped functioning, Alice moved to Walton's Rocking W Ranch located at Millsap, Texas. Because of her love for horses and nature, she stayed there for a while. While she was staying at the ranch, Walton would determine which two-month-old horse would be good in Cutting (an athletic competition) when they grow up. However, like her other business, she let this one go, too. Alice put the ranch up for sale for $48 million in 2015 while moving to Fort Worth, Texas. This property contributed a chunk of the net worth Alice Walton enjoys today.
Alice Founded an Art Museum in Arkansas
In 2011, the Walmart heiress opened an art museum in Arkansas called the Crystal Bridges Museum of American Art. After putting the ranch up for sale in 2015, Alice decided to focus on running the museum. She intended to tell the American story through art when she established the museum.
The museum also has some part of Ozark nature on the outside, a combination of art and nature. Bentonville is the headquarters of Walmart Inc., and the situation of this museum there brings in more tourists and customers, which contributes greatly to Alice Walton's net worth.
A Look at How Alice Walton Spends Her Money
Alice spends her money on art, politics, and charity. She has an interest in art and gives her money to it too. Also, just as she has received, she gives back to society without reserve. Here are some of the major ways Alice Walton spends her net worth.
A Chunk of Alice Walton's Net Worth Goes to Her Art Collection
At a young age, Walton became a patron of the arts. She shares the same love for art as her mother. Instead of spending more time at Walmart, she prefers art. For her love for art, at ten years of age, Alice saved up her allowance to buy her first piece of art. The first artwork she purchased with her money was a reproduction of Picasso's "Blue Nude." She bought it from her father's Ben Franklin Dime Store.
She started buying pieces of watercolor in the 1970s, which she used to adorn the walls of her Rocking W Ranch. From buying watercolors, she acquired more serious original works, particularly those by classic American artists. Some of the artworks in her collection are pieces from Norman Rockwell, Andy Warhol, and Georgia O'Keefe, among many others.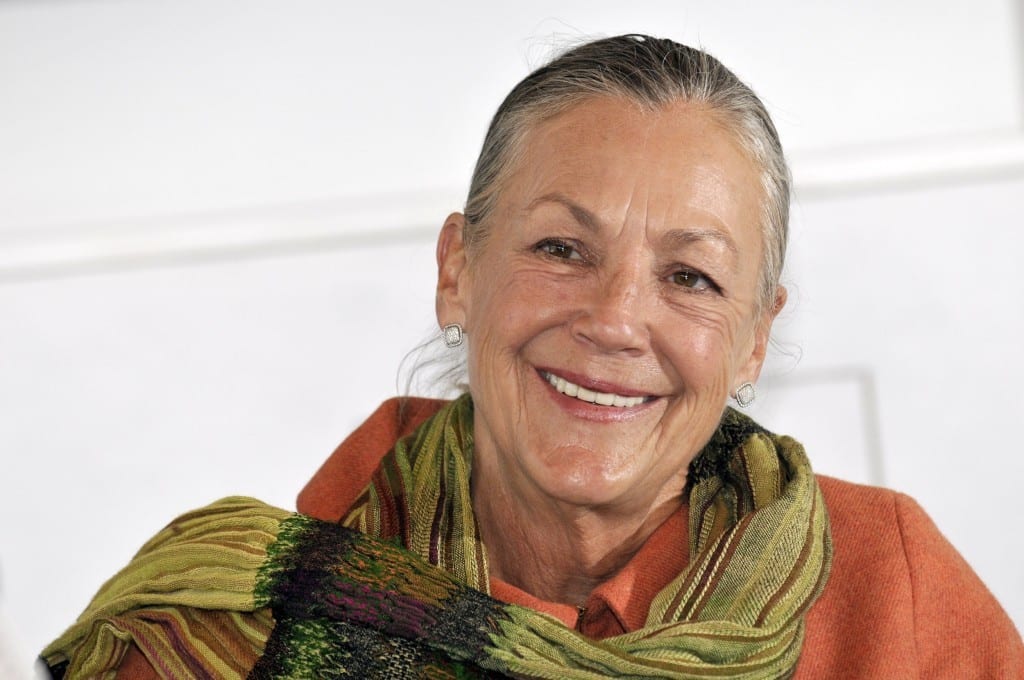 Her collections built up to the Crystal Bridges Art Museum, which she situated in her hometown, Bentonville, Ark, in November 2011. The museum is a premier venue for a national art institution dedicated to American history, art, and artists, and a place of learning also. Some of the artworks in the museum were donated from her collection and are valued in hundreds of millions of dollars.
Before opening up her museum, she spent a fortune on purchasing artworks for her collection. She loved them and sometimes had some reasons to buy them. For instance, because she wanted to stop smoking, Alice acquired an artwork that depicted a woman smoking, a painting that looks like the one done by Alfred Maurer and John Singer Sargent. Also, on that, she bought another painting of disembodied hands and mouth smoking called Smoker #9 by Tom Wesselmann. Such are the kinds of inspirations that push her when she buys some of these artworks.
She Has Interest in Politics
The generous billionaire is also involved in some political donations, which she does mostly in support of her choice of candidate. In 2014, she donated $25,000 to establish a political super-PAC that supported a US presidential bid made by Hillary Clinton. Also, in 2016, she donated $353,400 to the Hillary Victory Fund in support of Hillary Clinton and other democrats.
In the 2004 US presidential elections, Walton was the 20th largest individual contributing to 527 committees. She donated $2.6 million to the conservative group Progress for America. In January 2012, she contributed $200,000 to Restore Our Future. This was a political action group (PAC) created to support Mitt Romney in his campaign for the presidency.
Alice Walton Donates Part of Her Wealth to Various Charities
Apart from her interests in politics and art, Alice also gives out money to other charities. For a start, She and her brothers have a family charity fund they all contribute to. In 2016, they donated Walmart shares worth $407 million to the Family Trust fund for philanthropy. Alice runs the Walton Family Foundation. The foundation oversees K-12 education support, environment conservation, and economic development in Arkansas and Mississippi.
The foundation also started a Christian summer camp called Camp War Eagle. This summer camp sees the provision of scholarships and activities to children who need them. A total of $530 million went to this charity in 2017. Aside from the family foundation, she has volunteered and donated to several causes, some of which are her contributions to the state and less privileged.
Alice contributed $94.5 million out of the $109 million mapped out for the project to construct the Northwest Arkansas Regional Airport. This donation came from her company Llama Company. Due to her contributions, the terminal was named the Alice L. Walton Terminal Building. These and many other charities/philanthropies are some of the ways the billionaire spends her net worth.
Alice Walton's Real Estate Investments and the Houses She Owns
Alice Walton has invested in real estate over the years. She buys properties at her will and sells them off anytime she deems it fit. The heiress owned two ranches where she lived for a while but sold them off as soon as she felt tired and done with it. However, she has an eye for the natural environment, an environment where she beholds and adores nature. After she gave up the ranches, she resorted to the museum she had built with a mixture of art and nature.
Walton's investments in ranching in money to her pocket, and still brings more money to her. The museum, which was opened in 2011, was worth $1.2 billion at the start. She built the 200,000-square-foot museum from scratch. This museum is situated in a rocky ravine in the Ozarks and filled with Rothkos, Warhols, and Pollocks. Also in its collection are pricey gems from lesser-known artists.
She also donated some of her private collections to this museum and made it a worthwhile place. The location of this museum is the same city as the headquarters of their family business. Her knowledge in economics led to this as she will get more tourists for her museum. This only means one thing; Walmart customers will become museum tourists and vice versa. The two establishments get more visitors by the day.
Where Does Alice Walton Live?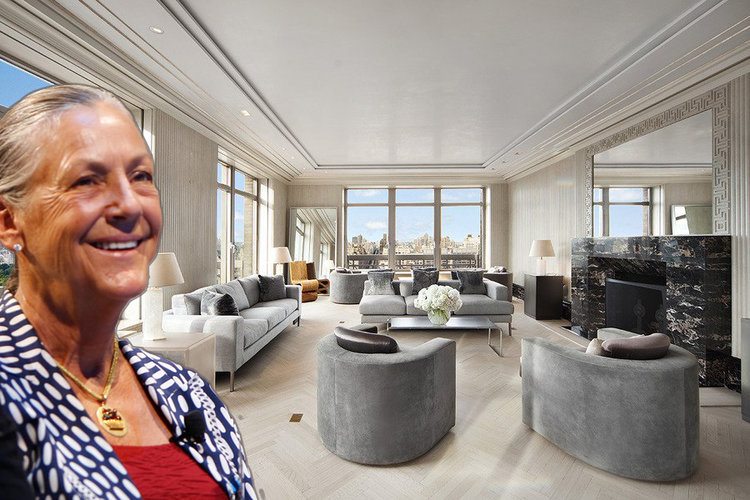 Coming from a wealthy background, Alice Walton's net worth of $63.6 billion places her as one of the most successful women in the world. Forbes ranked her as the wealthiest woman in the world in 2021. Being the richest woman in the world, she can afford any house of her choice. But the heiress is not the type to spend too much money on houses and luxurious cars. She has been seen with hired cars on several occasions.
As for her home, she lives in one place at a time. Alice has the habit of selling off any house or property she does not want to live in anymore. However, she may have some other houses and properties across the world, but they are unknown to the public. Before putting her Rocky W Ranch in Texas up for sale in 2015, she acquired another space in 2014. It was reported that she purchased a $25 million condo in New York City, situated on the 30th and 31st floors of 515 Park Avenue.
The property is a 6,286 square feet luxurious condo with 52 very large windows with a scenic view of the park and city. The house is neatly furnished with features like a library, a large media room, and other furnishings. It also has a one-bedroom guest apartment that is big enough to serve as two separate staff suites. Despite her wealth, active philanthropy, and status in society, Alice Walton has managed to keep her personal life private.
Alice has mostly lived her life of wealth and privileges under the radar without being too public. However, many have criticized how she uses her wealth to get out of certain situations and problems. One of these situations is when she hit and killed 50-year-old Oleta Hardin but left without any charges. Besides her controversies, Alice Walton is a unique woman who lives a simple life, not minding her wealth and status in society. Her appearance says little about who she is and what she has.