Oba Lamidi Olayiwola Adeyemi III known as Alaafin of Oyo had about 20 children in total before his death. They include his first son, Abisoye Adeyemi, also known as MC Loyo, and his first daughter, Folashade Adeyemi, who is the most famous daughter of the late king. 
The longest reigning monarch in the Yoruba empire, Alaafin of Oyo is said to have married 13 wives although some sources report claim they wee more. This has led to several discrepancies regarding the exact number of children he had. Oba Lamidi Olayiwola Adeyemi III died in April 2022 after suffering complications of prostate enlargement. Find out more about his children below.
Who Is Alaafin of Oyo's First Son?
Prince Abisoye Adeyemi is the first son and first child of the late Alaafin of Oyo. While details about his exact date of birth are not known to the media it is known that he is a graduate of the Federal School of Surveying, Oyo. He reportedly works at the Nigerian Customs Service.
As the first child and first son, Prince Abisoye is a descendant of the Alowolodu royal house which is contending with the Agunloye royal house. The two houses are descendants of the Alaafin Abiodun Atiba, who founded the present Oyo, thus, they are the only two families eligible to produce a king. But it is said that the two houses take turns ascending the throne.
While the public sees Abisoye as the first contender for the throne, there are dynamics to the process, and it's all contained in the Alaafin of Oyo Chieftaincy Declaration. More so, the Head of the Oyo Mesi, who is also the 'Basorun of Oyo' takes the decisions regarding the throne in the interim as the empire awaits the next king.
Meet Alaafin of Oyo's First Daughter
Princess Folashade Adeyemi is the first and oldest daughter of the late Alaafin of Oyo, Oba Lamidi Olayiwola Adeyemi III. Folashade who is the most famous daughter of the king amplified her status with several noble feats revolving around her projection and promotion of the Yoruba culture. She spent most of her years in the United States where she also had her tertiary education.
She has a degree in Marketing and is the CEO of Arewa House of Culture. Her quest and passion to promote her culture led her to create the establishment which has been of significance to the Yoruba cultural heritage.
Folashade started out in her quest through public speaking in schools about the Yoruba tribe. She would also organize different cultural programs such as art and style exhibition. Today, she has gone as far as spearheading the rebranding of different ancient festivals such as 'Sango', 'Isese Day Celebration', 'Oranyan' Festival, both on national and international platforms.
How Many Children Does Alaafin of Oyo Have?
The number of children fathered by the Alaafin of Oyo has been estimated to be around 20 or more. This discrepancy is a result of various reports of him having more than 13 wives, which is the commonly reported number of wives he had. There is also the report that he had foster children which are also not included in the reported ones.
Meet Alaafin of Oyo's Children
In no particular order, here are some of the children of the late king whom the media have tangible information about.
1. Abisoye Adeyemi
As mentioned earlier, he is the first child and first son of the late king. Abisoye leads a quiet life away from the media, making it difficult for the public to get hold of his personal information.
2. Segun Adeyemi
Prince Segun Adeyemi is another son of Alaafin of Oyo. He is a graduate of Political Science from the University of Ibadan. Most recent reports about him suggest that he worked at the Emmanuel Alayande College of Education.
3. Babatunde Israel Adeyemi
Reports have it that Prince Babatunde Adeyemi is the second son of the late king. He is also one of the most popular children of Alaafin of Oyo. This must be because of his credentials and achievements. He is a graduate of Utman-Dan-Fodio University, Sokoto, and a certified Lawyer. He works with the prestigious Odu'a Investment company. He is married to his wife, Omolara, who is a Justice at the Oyo State High Court.
4. Taibat Adeyemi-Agaba
Taibat is one of the king's most popular children too. She had her education in the United States and is a well-known social worker. Taibat was Commissioner for Trade, Industry, Investment and Cooperatives in Oyo State, under Ex-Gov. Abiola Ajimobi.
5. Adeleke Lukman Adeyemi
Prince Adeleke, also a son of the late Alaafin of Oyo, is a financial consultant and works with First Bank Plc. He is a graduate of the University of Ilorin. He bagged a Master's degree in Economics from a university in the UK.
6. Fatimoh Adeyemi
The little information on Fatimoh says that she is a social worker in the United States. Princess Fatimoh is a graduate of the State University of Texas where she bagged a degree in Literature. She is based in the US.
7. Adetutu Adeyemi-Aigbe
Princess Adetutu is a graduate of the University of Ilorin and was once the Commissioner for Culture and Tourism in Oyo State under former Governor Ajimobi. She became famous after finishing her Master's program in the UK with a first class honors.
8. Akeem Adeyemi
Prince Akeem Adeyemi is not a stranger to Nigerians and the Nigerian political space. He is a member of the prominent All Progressive Congress (APC) political party and has served as a local government chairman for Atiba local government in Oyo state. He is a member representing Oyo Federal Constituency at the National Assembly.
9. Zainab Adebunmi Adeyemi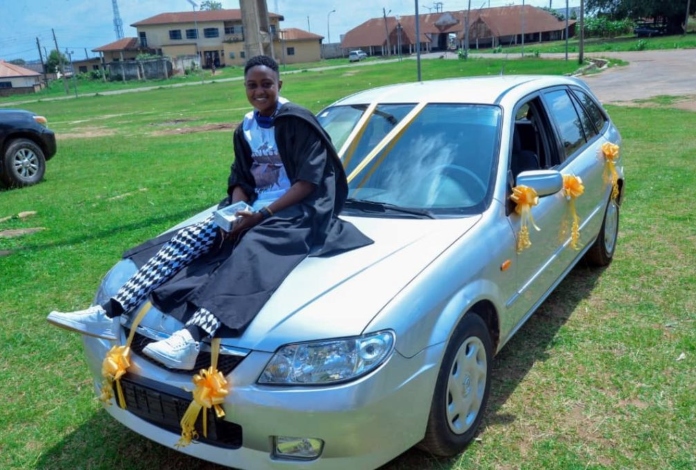 Zainab Adeyemi, another daughter of Oba Lamidi Adeyemi III is a graduate of Lead City University, Ibadan. Zainab who studied Psychology in the school made the news when she graduated with first-class honors in 2021. As a way of showing appreciation, the Alaafin of Oyo gifted her a brand-new car.
10. Adeteju Rukyat Adeyemi
Like many of her siblings, Adeteju also had her education in Nigeria. She is a graduate of Bowen University, and she also has a Master's degree from the University of Ilorin. Rukayat works at the College of Education in Oyo.
11. Adebisi Aminat Adeyemi
Princess Adebisi Adeyemi, another daughter of the late Alaafin of Oyo, is a scholar and an entrepreneur. She owns a beauty store  that is said to be one of the biggest in Ibadan. She is a graduate of the University of Ilorin.
12. Adetona Adeyemi (Tillaman)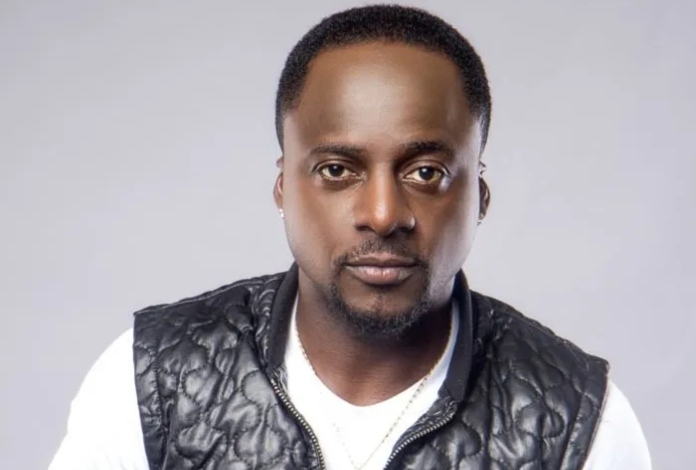 Adetona is a known name in the Nigeran music industry. He is an RnB / Pop musician with many hit singles such as 'Ife', 'Gbese', 'Oni Reason', 'Miss Africa', and many others. Also known as Tillaman, he had his B.Sc in Music in the UK. In August 2013 he was appointed the Oyo State Youth Musical Ambassador by the then-governor, Abiola Ajimobi. He received the appointment at the International Youth Day celebration that year.
Who Is Alaafin of Oyo's Adopted Son?
Dr. Festus Adedayo is the name of Alaafin of Oyo's adopted son. The late monarch, also had many other adopted sons whose names are not known to the media. But the fact remains that they are all acknowledged in the palace as adopted sons of the king. After the death of the late king, Festus Adebayo in one of his interviews revealed that Alaafin of Oyo foresaw his death and was always talking about it.
He revealed that during his last visit to his foster father, Oba Lamidi Adeyemi III told him that he had already prepared the place where he would be buried and also had already told the kingmakers how he preferred to be buried.
Who Is Alaafin of Oyo's Oyinbo Son?
Late Alaafin of Oyo has another son named Tiago Ishola also known as Oyinbo Ibile. He is called Alaafin of Oyo's Oyinbo's son because he was born by a white woman but is fathered by Oba Lamidi Adeyemi III.
However there are conflicting reports regarding the actual paternity of the child; while some say he is Alaafin of Oyo's biological son, others say he is adopted.
Tiago was born in Portugal but later came back to Nigeria to spend the latter part of his childhood. Reports have it that he came to the Oba's palace when he was 10 and that he was encouraged to learn the Yoruba language by his father, the king. It was also during his stay at the palace that he was given the name Ishola.
Tiago Ishola also known as Oyibo Ibile is a comedian and a popular skit maker. With his admirable fluency in Yoruba despite being white, he started a career in comedy and got a lot of positive feedback. He came to the limelight when one of his videos went viral after popular influencer, Tunde Ednut, posted him on Instagram. People simply loved and admired the 'white boy' speaking Yoruba even better than some indigenes of the ethnic group.