A woman can be well dressed and fabulously made up, but once her hair is out of place, her appearance becomes downgraded. Wigs are a must have for every woman, and they come in very handy on occasions where you don't have a good hair on or none at all. A few young ladies do not like wearing wigs because they have this myth that wigs are meant for older women. These fine strands of human hair put together in form of a cap actually originated because of cancer.
Note that massive hair loss is one of the gravest symptoms of cancer, which leads to the patients scrapping off all of their hair. In a bid to cover this artificial baldness, friends and families of cancer patients cut off their own hair to make wigs for their loved ones. This is not the case in today's fashion world; wigs are the new sexy items of fashion, as it not only covers unkempt hair, it adds class to the wearer.
Wigs are made from different materials, and classified into different categories as well as prices. From the cheap ones made of synthetic fibres to the expensive wigs made from strands of human hair. The later has features that make them ultra-comfortable for those with sensitive scalps caused by chemotherapy or alopecia areata.
Getting the right wig, in terms of colour, style and texture is usually difficult for most ladies. This is why we put together this article to help you choose your first synthetic or human hair wig.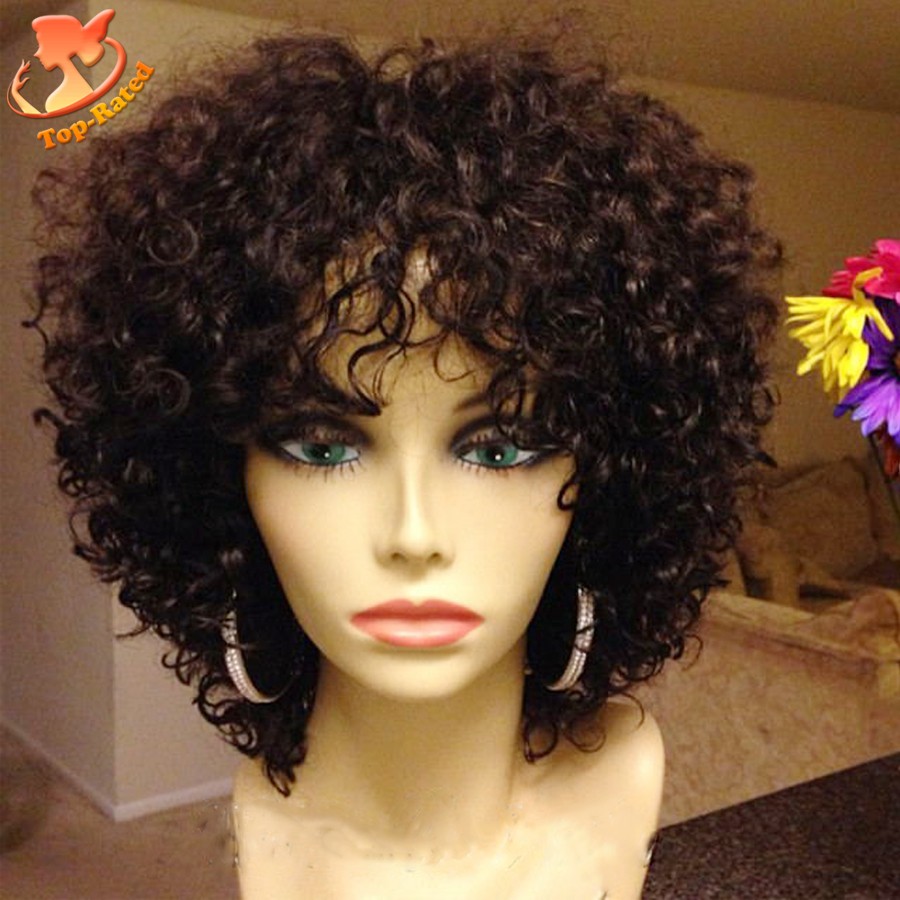 1. Learn about Wig Terms and Features
Always read the manual of any wig you plan to purchase while it's still on the shelf. What exactly do the terms lace front, wefted, synthetic, Remy, feather-light, and silk cap mean?
If you are buying online you can also check the wig return policy and insurance policy, if any. Make sure you can return the wig within a reasonable length of time without a restocking fee, just in case you don't like what was sent to you. This will help you avoid any mistakes or regret in the long run.
2. Learn the Difference between Synthetic and Real Hair Wigs
Human hair wigs can be cut and styled using curlers and tongs. They can also be parted in different ways, and most often have lace-fronts, that looks like natural hairline. Synthetic wigs, on the other hand, have less natural hairlines and often cannot be parted or re-styled.
Although synthetic wigs are easier to wash and dry, they are cheaper than real hair wigs and lasts less longer than human hair wigs. Having this in mind, find out what you are paying for, so you do not end up buying synthetic wigs at the price of real hair.
3. Try Out The Wig
Except you are buying online, where this option is less feasible, always try out your wig to know if it fits your head and also if it suits your face. Do not tilt to the comment of the seller, because they will always say its perfect on you.
Let the mirror be the judge. Also, go with your instinct while making this choice as they most times turn out non-misleading.
4. Know the Kind of Wig To Buy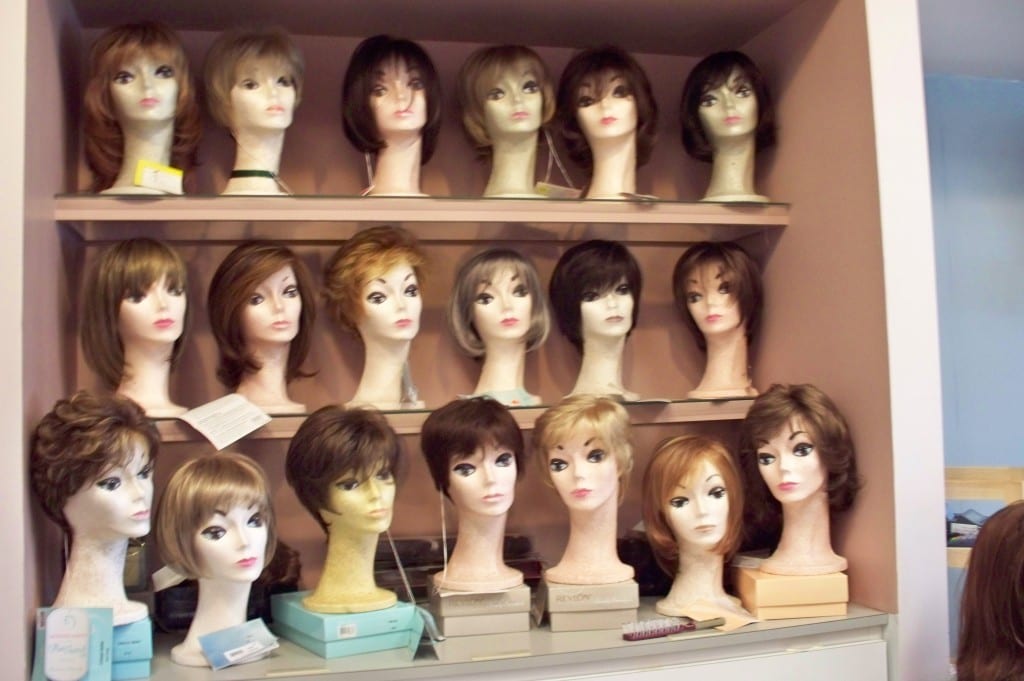 Do not be in a hurry to invest money that can rent a house into buying a hair that you will regret. Real hair wigs require a lot of upkeep while synthetic wigs are much easier to maintain even when some look and feel natural. So like I mentioned earlier, decide on what category you want and the style you prefer – curly, wavy, spiral, straight, fringed, long, short, etc.
5. Consult a Friend
A close and trusted friend can be your alternative mirror when fitting a wig. It's always good to have someone there to support you and give you honest feedback as a second opinion is useful in making big decisions like wig investments.
Go with a friend to the wig shop, not the one that would nod in agreement to every hair you put on. You can also take a picture of the wig on you and send to someone who knows good hair to also get a view on "how it looks on you".
6. Choose Your Color Match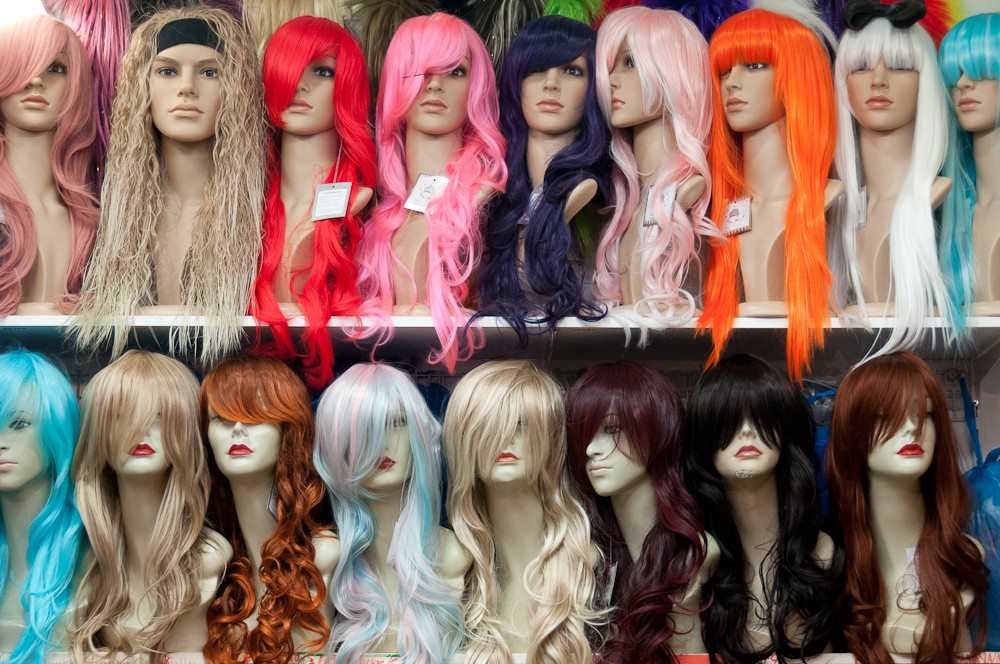 The right colour makes all the difference. If you want to shop for a wig style that is similar to your own hairstyle, and colour then you need to make the right decision. As women age, a lighter colour is often more flattering and gives a softer, more natural look.
If you're a brunette and going grey, consider choosing a wig in a lighter shade of brown, possibly with subtle highlights. Younger women like to go all flashy, but then white, pink? Those are too flattering.
7. Go For Good Wigs Not Necessarily the Expensive Ones
Don't assume that the more expensive the wig, the better. The price of the wig might be high not because of its quality but maybe the distance it came from, or the standard of the seller. This is why you should always compare prices between shops before settling for one.
The current exchange rate of the dollar to naira can also influence the prices of wigs, so check for a shop with old stocks, as that can be reasonably cheaper than new arrivals.
8. Visit a Stylist Occasionally To Alter The Style
A human hair wig can be cut and styled much like your natural hair, so you can still visit your stylist for a new look once in a while. Some wigs actually benefit from a proper haircut that takes your face shape into consideration.
9. Consider Additional Wigs and Headwear
It's usually a good advice for a lady to have more than one wig so that you don't overstress one, or be tagged by a particular hair. Aside that, many women are comfortable going wig-less at home, but you may want to have a soft cap or turban to wear to bed, or just to stay warm.
Scarves, hats, or a combination of the two can also be used on days when you don't feel like wearing your wig. Also, keep in mind that wigs can take up to 24 hours to fully dry after washing, so you may want a backup wig or head-wear for use during that time.
See Also: How To Apply False Eyelashes – A Step By Step Practical Video Guide
10. Be Natural
A good tip for first-time wig wearers is to mirror your natural hair when it looked best. You can save new and different styles for your next wig purchase. For now, choose a wig that looks healthy and natural.
How To Wear Wigs Correctly and Comfortably
Carefully follow the directions that come with the wig.
If you wear glasses, remove them before trying on the wig.
Be sure to shake out the wig vigorously before putting it on.
Use a wig hugger or mesh cap as it helps the wig stay comfortably and securely on your head.
How to Style Wigs
Before styling, always tuck all of the hair behind your ears.
Bring forward only as much hair as is needed to make the wig look natural.
If needed, trim the wig to make it look more natural.
For shorter wigs, use more of your fingers than a brush.
For long straight wigs, spray a good conditioner and brush with a wig brush, starting with the ends first, before styling.
For a more natural look, don't try to have every hair in place.
Use scarf bands and other hair accessories just like you do on your natural hair.
I hope you find these tips useful. All the best in your next wig experience!