Kola Abiola (born: 1 July 1962; Age: 61) is a Nigerian businessman and politician also famous as the son of MKO Abiola. As his father did many years ago, Kola is running for president of Nigeria under the PRP Party in the 2023 general election. His net worth is estimated at $5 million. 
Outside of politics, Kola has made a name for himself as a businessman. He has been involved in companies such as Radio Communications Nigeria, Abiola Farms, African Concord, Concord Press, Concorde Airlines, and Wonderloaf Bakery. Below is more about him.
Summary of Kola Abiola's Bio
Full Name: Abdul-Lateef Kola Abiola
Nickname: Kola Abiola
Gender: Male
Date of Birth: 1 July 1962
Kola Abiola's Age: 61 years old
Ethnicity: Yoruba
Nationality: Nigerian
Zodiac Sign: Cancer
Sexual Orientation: Straight
His Religion: Islam
Marital Status: Married
Kola Abiola's Wife: Victoria Arafat Ossom and Olayinka Abiola (late)
His Parents: Moshood Kashimawo Olawala Abiola (MKO), Simbiat Atinuke Abiola
Siblings: 4 (same mother and father) and many other step-siblings
Kola Abiola's Net worth: $5 million
Famous for: Being the eldest son of MKO Abiola, PRP Presidential candidate (2023)
Facebook: Kola Abiola For President 2023 (professional public group)
61 Year-Old Kola Abiola was Born in 1962
Kola Abiola was born on 1 July 1962, in Abeokuta, Ogun State, making him 61 years old today. He led his earliest life away from the media but was raised in Ogun State and was educated in different parts of Nigeria and abroad.
Kola attended Lagos University Staff School to obtain his early education and was classmates with billionaire businessman Femi Otedola. He went to attend Baptist High School before relocating to Ibadan to attend Ibadan Grammar School.
Following health challenges, the Nigerian presidential aspirant transferred to Maryland Comprehensive Secondary School in Lagos, where he spent a semester before heading to Aiyetoro to complete his secondary education. Abiola later moved abroad to Berkeley for his bachelor's degree in finance and later to Colorado State University for an MBA in business administration.
He is the Son of MKO Abiola
Born Moshood Kashimawo Olawale Abiola in 1937, MKO is Kola's father. He was a Nigerian businessman, publisher, accountant, and politician. His streams of businesses included the sectors of media, agriculture, and food. Some of the renowned businesses he championed include Concord Newspaper and Abiola Farms, which has been passed to his offspring.
MKO is most famous for being at the centre stage on June 12 1993, which is also known as the symbol of democracy in Nigeria. He was a presidential aspirant of SDP, while his opponent was Bashir Tofa of the then NRC. The election at the time was reported to be the freest. Nonetheless, the military Head of State at the time, Ibrahim Babangida, thought there were irregularities, and as such, cancelled the election.
On June 11, 1994, the older Abiola declared himself the president of Nigeria and was arrested afterwards. He died on the day he was to be released from prison on July 7, 1998.
The result of the happening turned out to be in the history of Nigeria. In 2000, about 2 years after his death, June 12 was named Abiola Day and was celebrated in Lagos State and other Western States. Also, in 2018, Nigerian president Mohammadu Buhari declared the day Nigeria's Democracy Day.
Kola's Mother was a Businesswoman and Politician
Alhaja Simbiat Atinuke Abiola was the first wife of MKO, the mother of Kola Abiola, and a businesswoman and a politician. She famously aspired for a senatorial seat in Ogun State. She was also known for being a great supporter of her husband's career.
Kola's mother has also been reported to be the brain behind a lot of the Abiola family's wealth. She created a number of businesses, and let her husband chair a number of them. Some of these businesses have lasted over two decades, even after her demise.
Some of her earliest business ventures included the importation of shoes from Spain. Kola's mother was involved in the textile business.
More so, Alhaja Simbiat Atinuke Abiola was known for the role she played in her husband's political career. While there are speculations that she may have stopped MKO from running for the seat of Nigeria's president, her eldest child, Kola, revealed that she only wanted MKO to pause with the ambition until General Ibrahim Babangida's military regime had ended.
She made a mark that Nigeria, especially in the western region, still remembers her even after 32 years of her demise. She died from cancer on November 10, 1992, at the age of 54.
Apart from Alhaja Simbiat being Kola's mother, the businessman cum politician also had many stepmothers, including Kudirat Abiola, Adebisi Olawunmi Oshin, Doyinsola "Doyin" Abiola, Modupe Onitiri-Abiola, and Remi Abiola.
Kudirat was a pro-democracy campaigner who was assassinated in 1951, while Doyin is the first Nigerian woman to be an editor of a Nigerian daily newspaper. His other stepmother, Remi Abiola, was an actress, director, and producer.
Kola Abiola's Siblings
Kola has numerous siblings from his father's multiple marriages and other women he was not married to. He revealed that his father's children were many, and for some, the older Abiola had to seek a DNA test.
However, from Kola's mother's marriage to his father, he has 4 siblings – Deji Abiola, Agbo Abiola, Bolajia Abiola, and Wuraola Abiola.
While his other siblings maintain considerably low profiles, Deji reached the news for fraud allegations in 2011. He was arrested by the Economic and Financial Crimes Commission when he supposedly received 35.6 million to import printing machines for a client but failed. In 2012, the court discharged Deji after he was said to have agreed to settle with the complainant out of court.
Also, Kola and his siblings are known to have had misunderstandings over their father's will. Some of his half-siblings claimed that the sharing of the property was unfair to them. The children of late Kudirat Abiola met President Muhammadu Buhari for his intervention in the family crises.
Kola on his own end claimed that inasmuch as it was his mother that was responsible for most of the family's wealth, he did not deny anyone of his right as far as their father's will was concerned. Instead, it was shared accordingly, and he even had to do other businesses to sustain their family's business.
Kola Abiola Started His Career as a Businessman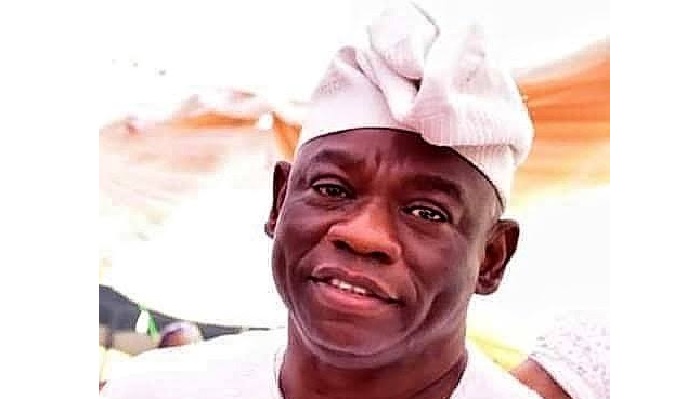 Kola Abiola gained much knowledge about business and other things since he was young. His father and grandfather started to expose him to vital meetings at a young age, and by the time he was old enough, he made a career out of it.
The eldest son of MKO served as a Youth Corp member in Zaria, Kaduna State, in Nothern Nigeria. Afterwards, he joined his father in the business in a variety of sectors. These businesses include agriculture, media, shipping, and the oil sectors.
Over time and even decades following the death of his father, he still champions some of the businesses, which many have grown over time. He has his name as a director as well as a shareholder in companies such as ITT and the Concord Groups.
What to Know About Kola Abiola's Political Career
Kola's political involvement started back in 1991 when he was about 29. According to him, he designed a blueprint for his father to work with the late Shehu Yar'Adua group.
Although he stayed more in the background, he became like an engine room. In fact, he recorded that he predicted the Muslim-Muslim ticket that would help them have victory at the polls. Initially, they looked towards the direction of Atiku to become MKO's running mate until they later settled for Baba Gana Kingibe.
In later years and after the demise of his father, he was offered several political appointments, but he declined and stayed low in his political career until 2022. He brought back attention to himself in April 2022 when he took the People's Redemption Party's (PRP) presidential nomination form.
He was later declared the flagbearer of the Party's presidential seat, while Haro Haruna Zago, a Christian from Southern Kaduna, was declared his running mate.
Although he is neither in the ruling Party nor main opposition, there have been claims by some of his Party members to do well at the polls in 2023 and perhaps beat major contenders such as Ahmed Bola Tinibu of APC, Atiku Abubakar of PDP, and Peter Obi of Labour Party.
Some major figures in Nigerian politics that believe in his dream to change Nigeria are former INEC chairman Atahiru Jega and spokesperson of Northern Elders Forum, Baba-Ahmed.
In his political campaign, he vouched to include Nigerian youth and rebuild security, among other key things. As part of his campaign strategy, he launched an awareness application known as Tribe Naija. The app is available on the Google play store and IOS and it is a mobilizing tool that is aimed at rallying young like-minded Nigerians to talk on different topics.
He Allegedly Stole a Mandate of Another PRP Presidential Candidate
The PRP primary election for the presidential ticket of the Party was carried out on June 5, and Kola was declared the winner. However, another candidate, Ndidi Key, claimed that her mandate was taken.
She cited that there was manipulation and irregularities in the election, and as such, she called for another election.
Ms Key further claimed that the party's electoral committee was publicly canvassing votes for the younger Abiola. The presidential contender also asserted that other anti-democratic moves were made, and she had video footage as evidence. This led to her filing a lawsuit against Kola and the party.
There are Controversies that He is Living off His Father's Political Legacies
Despite the fact that he was a key player in MKO Abiola's political career, there are suggestions in recent times that the younger Abiola may be in politics due to his father's legacies.
Nevertheless, he, alongside his Party faithful, has refuted this claim as they have told over and time again about what the PRP presidential candidate has to offer. He even pointed to the fact that numerous people contest for the seat but he got over 2,000 votes to make him the Party's flagbearer.
He also maintained that he had to study Nigeria and its political parties to know which truly stood for the people and chose it. Hence, his father may have instilled good virtues in him, but he is a man of his own who believes that he has a lot to offer his country.
What is Kola Abiola's Net Worth?
Abiola's net worth is estimated at $5 million. He has gained wealth from different sources, especially businesses that he was a part of since his father was alive. His streams of businesses mostly fall under the Concord Group.
Here is a list of some of the renowned businesses Kola has been involved in throughout his career as a businessman.
1. Concord Group of Newspapers
Kola Abiola was 18 years old in 1980 when his father founded the Concord Press. The newspaper became famous in its early days and also reached thousands of readers across Nigeria.
In the course of time, the group had some of Nigeria's most celebrated journalists, such as Dele Giwa, Henry Odukomaiya, and Ray Ekpu. The media outlet saw the production of several publications such as National Concord, Sunday Concord, Amana (Hausa edition), Udoka (Igbo Edtion), Business Concord, and African Concord.
Despite the income flow that the media house generated to Abiola, it was shut down for six months by Babangida when it made a headline cover, "Has IBB Given Up." Since then, the paper could not rise to its old glory as continued to sink after MKO's detention.
Kola, who the paper added to his net worth, reportedly worked hard to see the rise of the media outlet but was down with even more forces.
2. Concord Airlines 
In 1986, Kola's father founded Concord Airlines, and it became huge in the Nigerian aviation sector. The airline, which was an extension of Radio Communications Aviation, had 4 Fokker aeroplanes but has since gone down as many other of the family businesses.
3. Abiola Farms
This is one of the contributors to Kola Abiola's net worth. He has served as the manager of the agricultural business founded in 1985.
It is rich in farmlands and fish ponds within Yewaland in Ogun State and Mambilla Plateau in Taraba. It also has storage facilities in the Lafiagi area of Kwara State. The Abiola farm produces in mass and while some of its products are locally consumed, it also has enough to export.
4. Oil Business
Oil is part of the businesses that have generated income for Kola. According to a Vanguard report, former president Olusegun Obasanjo took the business by concession for the two tenures he served from 1999 to 2007.
However, when former president Umaru Yar'Adua came into power, he gave back the concession to the family.
Other Business Ventures That May Have Contributed to Kola Abiola's Net Worth
The business mogul and politician have created other business ventures that have kept him afloat and also added to his wealth. While he may not have given a complete insight into his businesses, he was a part of other businesses that his parents started.
Some of them are as follows:
Africa Ocean Lines: First indigenous Shipping Line in Africa; other business moguls involved in it before its collapse are Raymond Dokpesi, General Shehu Yar'Adua, and Alhaji Bamanga Tukur
Radio Communications Nigeria (RCN): Started in 1988 and was famous for supplying the Nigerian government with military hardware
Abiola Bookshops: The bookshop was famous in Southwestern states in Nigeria and provided printing services as well as books of different sorts
Abiola Babes Football Club: Kola was involved in the football business with his father through the Abiola Babes Football Club, which was one of the most popular. It won the Nigeria FA Cup in 1985 and 1987.
Kola Also Inherited Wealth From His Parents
Kola's parents were both vast business owners and wealthy people. Most of his mother's wealth was in his father's name, and his father willed greatly to him and his siblings.
His father was considered among the richest Nigerian men in the 1980s and early 1990s. At present, it is reported that the Nigerian government owes Kola and his family nothing less than $350 million.
More so, his mother had acquired stakes with ITT, which his father later had about 50. These stakes may have equally been passed to Kola and his siblings.
How Kola Abiola Spends His Fortune 
The politician spends his fortune in a variety of ways. Although he may not have revealed many ways he enjoys his fortune, he is known to be a philanthropist.
Also, he made a revelation that his father left many children, and being the oldest, he had to carter for the fees and other things of the siblings. He acknowledged that he did not only pay for his father's children's fees but also the other children that MKO's other women brought to their home.
Looking more into his life and spending, he spent ₦10 million to get the PRP presidential nomination form. Moreso, the Federal High Court in Abuja fined Kola ₦20,000 over failure to file his court documents on time. The same fine was given to his Party, PRP.