Kanu Nwankwo (born August 1, 1976, Age: 47 years old) is an award-winning Nigerian former professional footballer popular for several reasons, including his goal-scoring prowess. Thanks to his super-successful career, he has a net worth currently estimated at $9 million.
47-year-old Kanu Nwankwo, also known as Papilo, saw the different faces of football right from the time his career kicked off in 1992 to his retirement in 2012. He played the forward position, scored 98 goals in 406 matches, and won awards such as African Footballer of the Year (1996, 1999). He also became a major force in leading Nigeria to become the first African country to win a gold medal in football at the Olympics (1996).
Kanu Nwankwo played as the captain of the Nigerian national team. He also played for teams such as Ajax, Inter Milan, Arsenal, West Bromwich Albion, and Portsmouth. Those times, he unleashed his talent and created in himself the abilities of dribbling, control of the football, unpredicted unique skills, possession, and scoring techniques. As such, he is still remembered as one of the most outstanding African football players of all time. Here's an exploration of his life, career, and how wealthy he is.

Biography and Profile Summary of Kanu Nwankwo
Full Name: Nwankwo Kanu
Age: 47 years old
Date of Birth: August 1, 1976
State of Origin: Abia State
Occupation: Retired professional football player, entrepreneur
Education: Holy Ghost College, Owerri
Net Worth: $9 million
Kanu Nwankwo Hails From Abia State, Nigeria
Nwankwo Kanu is of the Igbo ethnicity, and he hails from Arochukwu in Abia State in South-Eastern Nigeria. However, he was born on August 1, 1976, in Owerri, Imo State, Nigeria. At a young age in Imo State, Kanu's talent in football was raw and natural, and it didn't take so much time for him to gain fame from where he was attending school at Holy Ghost College. His educational pursuit in higher institutions did not go on as he chose football.
However, he subsequently was given an honorary master of arts degree from the University of Jos for his accomplishments in football and philanthropy in 2012. Kanu started playing semi-professional football at the young age of 15 at a local club side called Federation Works before moving to the more established Iwuanyanwu Nationale in his locale in the South-Eastern region of Nigeria. This then marked the beginning of his taking the world by storm unapologetically in the years to come as far as football is concerned.
His Parents Supported His Football Dream
When Kanu Nwankwo was growing up in Imo State, his father, Iheme Kanu, and his mother, Susan Kanu, watched the beginning of their son, who had a love for football. Instead of allowing him to focus just on his passion, his parents made sure that he equally took his education seriously and helped with chores at home. This added to his ability to balance helping his parents in the market and doing other works amidst his football training.
Kanu's Brother Was the First Papilo Before He Adopted The Name
Kanu's elder brother was a football player and the first to start bearing the name Papilo while Kanu Nwankwo was known as Junior Papillo. Injuries, however, struck the first Papilo, which kept him out o the game. In no time, people who knew Nwankwo's older brother shifted the name to him.
His Brother, Christopher Ogbonna Kanu, Played International Football
Kanu Nwankwo's younger brother, born in 1979, started his career in 1994 with Nigerian FC, Eagle Cement. He later moved to Ajax (1995) and Inter Milan in 1996. Before his retirement, he further played for Top Oss (2002-2003), Peterborough United (2003-2005), Wingate & Finchley (2006), and Eagle Cement (2006-2009). Christopher Kanu also played football for Nigeria's national team from 2000-2002. At present, he is a fitness expert and a businessman.
His Stepbrothers, Henry Isaac and Anderson Kanu, Played Professional Football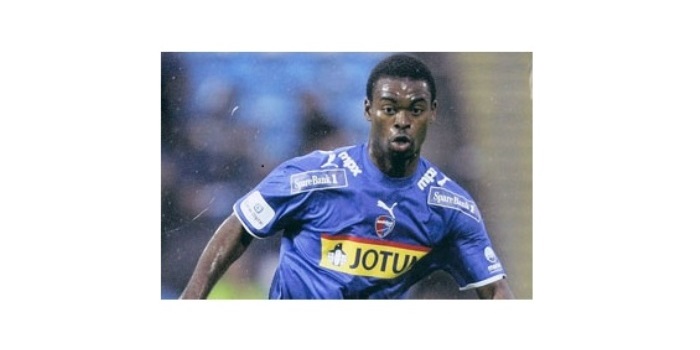 Anderson "Anders" Gabolalmo Kanu plays football for an Iranian football club, Oghab Tehran FC. Unlike Kanu Nwankwo, Anders maintains a low profile in his career. Henry Isaac, who was previously known as Henry Nwosu, also played football for various teams, including the Nigerian national football team from 2000-2003, Vittoriosa Stars and Waldhof Mannheim, and Xaghra United, among others. His professional career lasted from 1997 to 2012. In terms of success in football, however, Kanu's brothers are not as successful as he was, but it has not changed the fact that they all have contributed in different ways to the game in different teams for years.
How Kanu Nwankwo Generated His $9 Million Net Worth
From the time he was a teenager, Kanu started earning from football, which remains a significant contributor to his net worth, estimated at $9 million. However, this net worth comes differently in several reports, with others claiming that his net worth is up to $150 million. In football, Kanu began with a Nigerian team, Iwuanyanwu Nationale, where he appeared 25 times and scored 15 goals from 1992 to 1993. He further rose to the international level, winning trophies and earning high. However, other business ventures and endorsements along the line also contribute to his earnings.
Atlanta 1996 was Kanu's Major Career Breakthrough in Football
Nigeria first appeared at Olympic Games in 1968, but it took 28 years in 1996 with a team that included Kanu, Jay-Jay Okocha, Taribo West, and Daniel Amokachi, with Jo Bonfrere as coach to win gold and become the first African country to make that history. When all things fell apart for the Nigerian team in a match against Brazil when the latter was leading 3-1, Victor Ikpeba scored the second goal at the 78th minute.
The then 19-year-old Kanu Nwankwo made his most memorable goals ever when he scored the two winning goals in 3 minutes. His major contribution led the Nigerian team to a gold medal, and the history he made on that day remains a game-changer in African football. Tracing his career in a route that led to the Atlanta 1996 is his being selected to represent his country at the 1993 FIFA Under 17 World Championships, where his performances further got the attention of elite European clubs.
Before then, however, Kanu played the U17 game representing the Nigerian under 17 national team in 1993 at 17. The competition ended with the Nigerian team as the champion, with Kanu scoring five goals in his six appearances. He continued playing with the Nigerian senior team until 2011 at the age of 35 after 98 National appearances and 20 goals. However, it still is a mystery the exact earning of Kanu Nwankwo while playing for the Nigerian team. But it is not far-fetched that he may have had high earnings as the captain and one of the leading players of his team at that time.
His International Football Career Started With Ajax in 1993
After the under-17 tournament of 1993, Ajax made a play for Kanu's signature and was successful. He signed on for the Dutch side and made his debut a year later in 1994, averaging a goal in every other game. He also made a substitute appearance in the 1994 Champions League final against AC Milan, in which his team won.
He Joined Italian Football Club, Inter Milan, in 1996
In 1996, the same year that Kanu was named the African Player of the Year, he joined Inter Milan from Ajax on a market value of about $4.7 million. However, his career with Inter Milan was plagued by an ailment that was discovered to be a heart defect that would lead to surgery. This came with the sad news that the rising star's career would go down the drain. However, he was able to heal and make a comeback in April 1997, where he continued to play for the team until 1999 after 12 games and a goal.
Kanu's Career With Arsenal Was Worth $6.2 Million 
In 1999, he signed to Arsenal, where he would play till 2004. With the English football team, Kanu was known for his goal-scoring prowess as a substitute. He became very popular among fans of the club for his two-fingered salute based on the team's nickname, The Gunners. With the team, he won the FA Cup in 2003 and the Premier League title in 2004. He played 197 games for the club, scoring 44 goals along the way.
Along with other famous players, such as Thierry Henry and Robert Pirès, Kanu was a member of the "Invincibles," the Arsenal side that finished the 2003–04 Premier League season undefeated. Kanu has been voted by fans as the 13th "Gunners' Greatest 50 Players."
Kanu Nwankwo Made History With West Bromwich Albion, Where He Played From 2004-2006
In the summer of 2004, after his contract with Arsenal ended, Kanu moved to West Bromwich Albion on a free transfer and became a regular in the starting eleven. He helped the club maintain its Premier League status for a few years before it got relegated at the end of the 2005-06 season. Kanu played against his former club Arsenal with the Albion team on October 15, 2005. He led the team to its equalizing goal that helped the team win in a 2-1 victory. This turned to be history as Albion's win was the first home win over Arsenal since 1973. It also was the first time that the team came from behind to win a Premier League game. With West Bromwich Albion, Kanu made 58 appearances, scoring nine goals.
He Had a Free Transfer to Portsmouth in 2006
Kanu's next challenge was at Portsmouth. He joined the club on a free transfer and immediately made his way into the first team, finishing the season as the club's top goalscorer with 12 goals. The following season, he scored the only goals in the FA Cup semi-final against former club West Brom and the final against Cardiff City to earn himself a third FA Cup winner's medal.

Breakdown of Kanu Nwankwo's Market Value and Salary
Portsmouth (2006-2011) – €250,000 (2012), €3 million
West Bromwich Albion (2004-2006), Undisclosed
Arsenal (1999-2004) – €6.25 million
Inter Milan (1996-1999) – €3.9 million
Ajax (1993-1996) – €200,000
From all of the teams, the former 2x African Football Player of the Year has the
highest transfer value
of €7 million. This amounts to about $8.1 million and ₦3.3 billion in current monetary value. In addition to this, he has a total transfer fee of €10.3 million in football from the different teams he played for in his career.
Endorsements Also Contribute to His Net Worth
Peak Milk: Back in the late 1990s to the early 2000s, the name Papilo became popular, especially because it was used in one of the greatest Nigerian adverts of peak milk, which featured Kanu. In later years, Peak milk again featured the legendary football player alongside his young son, Sean, in another advert. Although it is unknown how much the star received for his endorsement in the deal, it undoubtedly added to his fame and fortune.
Simba TVS: In 2020, Kanu signed an endorsement deal with Simba TVS, dealers, and distributors of tricycle, motorcycle, and power bikes.
UNICEF: Kanu further serves as a brand ambassador for UNICEF, a non-governmental organization saddled with the responsibility of aiding disadvantaged children and adolescents in over 190 countries across the world.
StarTimes: In 2015, StarTimes, a digital entertainment platform, appointed Kanu as its brand ambassador in Africa. Since the platform leads across Africa, and the player has featured in commercials of StarTimes, he may have had millions from the endorsement. According to some estimations, the endorsement may have fetched him up to 150 million Naira.
NFF: In 2011, Kanu Nwankwo was appointed as an ambassador of the Nigeria Football Federation (NFF).
Other Business Ventures and Philanthropy of The Former Striker
Kanu Nwankwo was once considered the richest football player in Nigeria during the prime of his career. Since his retirement, the former Super Eagles skipper has started a couple of businesses that mostly circle around real estate. They include the following:
Papilo Group: Kanu owns a business conglomerate known as Papilo Group of companies, specializing in different sectors. In the company, he serves as the Chairman and CEO. While it is unknown how much the company may have generated him over time, it is not far-fetched that it is an important way in which Kanu has made his wealth.
Hotels and Real Estate: He owns a number of properties across Nigeria and elsewhere. They include multimillion Naira Hardley Apartments on Victoria Island, a couple of houses and estates in Owerri, Lagos, Abuja, Dubai, and London.
Kanu Sports TV: It is an online TV channel known as the KSTV, where content dedicated to sports are created. The TV channel is a sector under the Papilo Group of companies.
Sports Centres and Football Academy: The Kanu International Football Academy (KIFA) was launched in 2019 and is responsible for training young people in football. As part of what the academy does, it organizes an annual football camp known as the Greensprings.
Kanu Heart Foundation: His struggles with a heart defect led him to create the Kanu Heart Foundation, an organization that helps predominantly young African children who suffer heart defects. Kanu intends to see that five Kanu Heart Foundation hospitals are built in Africa to ease the problem of undetected heart disease and corrective surgery. The foundation has further expanded to provide aid for homeless children.
Papilo Modeling Agency: Kanu Nwankwo owns a photo studio and modeling agency called the Papilo Studios and Modeling Agency in Ikeja, Lagos. The studios deal with photography, video production, modeling, sound production, product branding, picture printing, makeup/makeover, and large format printing.
Kanu Nwankwo Bottled Water: Among the business ventures of Kanu is bottled water. The water includes a soccer stainless steel water bottle straw top.
AK Healthy Living: Aimed at helping women to achieve entrepreneurial ability and inspirational coaching prowess through different means, he manages the company alongside his wife, Amara Kanu.
Recap of His Income Sources
Football career
Endorsement deals
Business ventures through Papilo Group of companies
Accomplishments of Kanu Nwankwo
IFFHS All-time Africa Men's Dream Team (2021)
FA Cup Final Man of the Match (2008)
FA Cup (Portsmouth, 2007–08)
2x Premier League (Arsenal, 2001–02; 2003–04)
African Cup of Nations runner-up (Nigeria, 2000)
UEFA Cup runner-up (Arsenal, 1999–2000)
2x BBC African Footballer of the Year (1997, 1999)
UEFA Cup (Inter Milan, 1997–98)
2x African Footballer of the Year (1996, 1999)
Olympic Gold Medal (Nigeria, 1996)
Afro-Asian Cup of Nations (Nigeria, 1995)
UEFA Champions League 1(Ajax, 1994–95)
FIFA U-17 World Cup (Nigeria, 1993)