The Nigerian music industry and music lovers have come to accept that celebrity musicians and twins once popularly known as P-square may never come back together as a musical duo. Paul Nonso Okoye, now addressed as 'Rudeboy' and his brother Peter Okoye, now addressed as Mr. P at a time, were a formidable duo churning out the best of R&B, hip hop, afrobeat songs to the delight of their fans and music lovers generally.
However, all that they achieved and could have achieved together had it been they remained one are all past and wishful thinking now. But as solo artists, the famous brothers seem to have convinced skeptics about how uniquely talented they are, especially Rudeboy. Looking back at when they parted ways, some people might agree that it is a decision that has paid off well for the brothers.
What Caused P-Square's Separation?
Paul and Peter Okoye were Nigeria's greatest melodic group up until they had a battle and headed out in different directions. Reports about Paul and Peter's separation surfaced after Peter supposedly sent a letter to the group's legal counselor stating his desire to leave the group. Preceding this report, the group separated on the 25th of September 2017. Peter accused his twin of always taking the credit for their success and working with their elder brother Jude to threaten his life and that of his family.
Before their ultimate separation, the Okoye brothers had severally threatened to break up but each time they fought, they made up and continued with their careers. September 2017, however, proved otherwise as the duo agreed to sign a complete breakup of what appeared to be a family business. The breakup was also supposedly over a disagreement about the role of their manager—their elder brother, Jude Okoye. In a statement on why P-Square's separation was necessary, Peter explained that their separation ought to have happened years before the release of their last studio album, Double Trouble.
Report from Premium Times Nigeria also had Peter accusing his brother Paul of being generally uncooperative about matters relating to the group, and for slandering his wife and children on social media. This, according to him, led to his nuclear family receiving "receiving threatening messages."
Meanwhile, Paul who appears not to enjoy discussing his fight with his brother made known his dissatisfaction over their separation and hopped they got back together again. Years into their separation, the twin appears not willing to address their family/business problems. Their separation was touchy yet it wasn't surprising.
How Rudeboy Began His Solo Career And Set Up His Record Label
Though severely hit by their separation, Palu and Peter Okoye settled to go on separately with their careers. As the two chose to work on their career independently, their decision may have brought a deep divide between their fans, hence the new name "Mr P" for Peter and "Rudeboy" for Paul.
Rudeboy struck out on his own after several months of waiting to reconcile with his brother. As a solo artist, he released his official solo debut songs in 2017, which include singles such as "Fire Fire" and "Nkenji Keke". In 2018, Rudeboy released "Somebody Baby" before featuring Reminisce on "Is Allowed". The same year came "Reality" and "Together" featuring Patoranking.
His official debut song "Reason with Me" gave Rudeboy his first major hit in the music industry. Not only did the song hit top charts, but its music video also became the most viewed African music video on YouTube in 2019 with 40 million views and over 100 million views as of January 2021. Since then, Rudeboy has released other mind-blowing singles such as "Audio Money", "Take it", "Woman" and "Oga".
 Rudeboy's Fire Department Inc. Record Label 
The separation of the P-Square led to the death of their record label Square Records as well as every other joint business the twin had. However, the two appear to be doing quite well in all ramifications in their respective careers. Paul who is busy producing and releasing good music has since 2019 established his own record label named Fire Department Inc. The music star announced the launch of the record label via his Instagram.
How Successful Has Rudeboy Been As A Solo Artist?
Even though the duo is considered to be stronger together, they have unexpectedly proved that they can do well individually. According to Paul, he got his new stage name from way back when he was still with his brother. As at that time he was always being called Rudeboy by people around him as well as his fans.
Rudeboy has become a household name in Nigeria no doubt and he has proven that he can still make it big without his brother. While he was part of P-Square, Rudeboy was considered as the more talented singer while his twin brother was the more talented dancer. However, he has used his singing talent to achieve a lot by singing different genres of music like afrobeat, hip hop, R&B, dancehall, and reggae.
Rudeboy is also popular on social media as he has gained more than 7 million followers on Instagram. He is believed to be doing well more than his brother as his songs are streamed more when compared to Peter's. Apparently, Paul has put a lot of effort and hard work to make sure he didn't slack or fall from his fame. He didn't let his separation from his brother take the best part of him.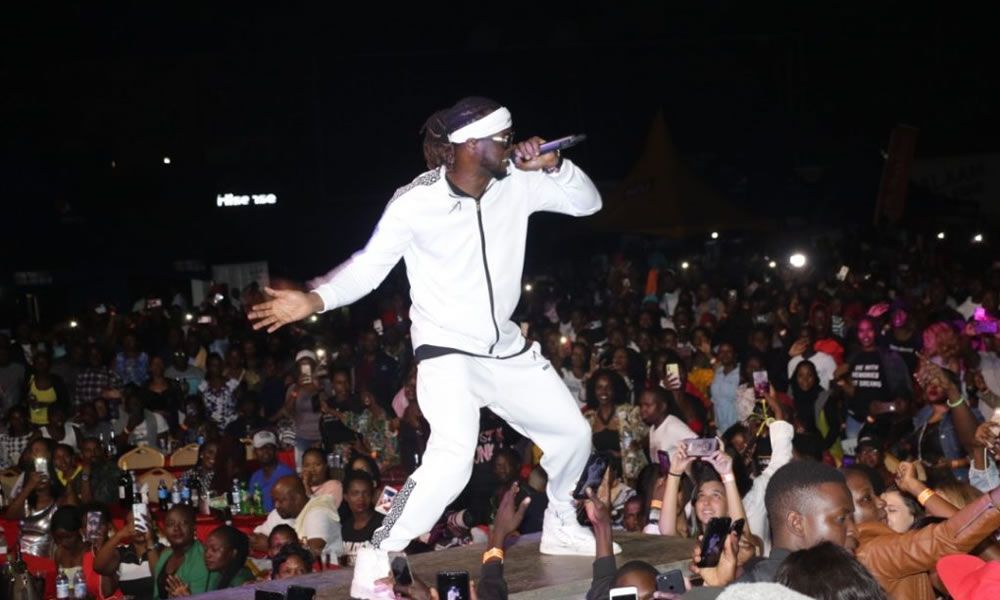 Aside from his laudable streaming records, he often performs in events that have helped put him in the center of most discourse about the Nigerian music industry. This is however not to discredit his brother's solo career. Peter no doubt is also a good artist with high repute.
What Artists are Signed To Rudeboy Record Label?
When Paul established his first record label Rudeboy Record, he had two upcoming artists signed to it. Their names are Muna and Lucy. However, he lost the signees in one month blaming them for not being patient to make songs that will announce their presence in the music world.
Since Muna and Lucy left Rudeboy's Record, the star artists has vowed never to sign in any new artist for the time being. The reason for Muna and Lucy's departure according to Naijagist was attributed to Paul's anger and people management issues. However, with FDI, the talented musician is back on track and is doing a lot better.