Each of your favorite Nollywood stars has been describe in the most hilarious way that actually fits the roles they play on screen.
The joke on Chiwetalu Agu typically reflects all the evil-doer roles he plays in Nigerian movies while that Nkem Owoh is as funny as your imagination can concoct.
The mere sight of John Okafor, A.K.A Mr. Ibu always leaves people laughing at what he has up his sleeves. Hence we begin the countdown of jokes on your favorite Nollywood stars starting with:
1. Chiwetalu Agu
Acting Roles: As you see him now, he's going to visit a native doctor thinking of who to kill next since he has ran out of brothers.
2. Pete Edochie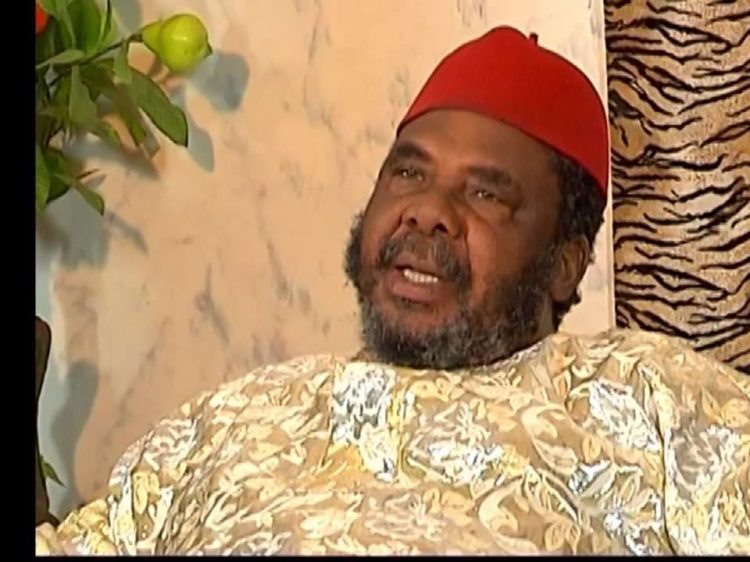 Acting Roles: He utters his words slowly but has more action than an AK 47. He could kill an entire village from his back yard.
3. Tonto Dikeh-Churchill
Acting Roles: Fair like fairytale, knows how to act. Last time she dropped an album, angels of God were tormented.
See Also: Tonto Dikeh Celebrates 1st Wedding Anniversary with this Lovely Note to Hubby
4. Genevieve Nnaji
Acting Roles: Rich gang. She only acts rich people's roles now, no difference between who she is in real life and in the movies.
5. Funke Akindele-Bello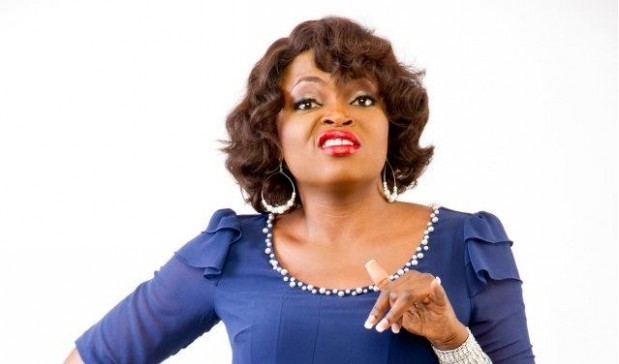 Acting Roles: Alias Jennifer. Once threatened to beat up Satan. Head no dey haux. Created an accent all by herself
6. Desmond Elliot
Description: Team soft. Always a good guy. Nollywood money no reach am, him enter politics. He has joined the bad gang
7. Chioma Chukwuka-Akpotha
Acting Roles: Good girl gang. No get wahala. Modern day Mary. Only a bad girl when she's a twin.
8. Hanks Anuku
Acting Roles: Nollywood's own Al Pacino. Author and finisher of bad gangs. Always coming back from America menh!
9. Jim Iyke
Acting Roles: Even in village movies he has an American accent; arrogant and pompous. He doesn't give a f**k menh!
10. Nkem Owoh
Acting Roles: He has an opinion for every situation. More cunning than the tortoise. So stingy, he can beg from a beggar.
11. John Okafor A.K.A Mr. Ibu
Acting Roles: Nollywood's Mr. Bean, earns money just by being foolish. The mere sight of him makes people topple over with laughter.
12. Imeh Bishop
Acting Roles: Wicked Ibibio accent; Sold his senses to the devil; Nollywood's most unserious-talented actor.
13. Joke Silva
Acting Roles: Mature for real life, mature for movies, mature for marriage. She's the only silver medal Nigeria has now.
14. Kanayo O. Kanayo
Acting Roles: Baddest ritualist ever lived. Look left and right no money, someone goes missing in the family.
15. Mercy Johnson-Okojie
Acting Roles: Jack of all roles, master of all. Currently demoted to Nollywood tout.
16. Chinwe Owoh and Ngozi Ezeonu
Acting Roles: Agents of tears and sorrow. Once both cried together, and a village was flooded.
17. Nkiru Sylvanus
Acting Roles:  So innocent, cries more than Micheal Jordan memes. Once brought out emotions from devil himself.
18. Francis Odega
Acting Roles: He's Nollywood CSO, always glued to the gates. Does aproko more than Nkechi. Talkative. Am arahia mehn!
19. Olu Jacobs
Acting Roles: King of North-llywood. If you're watching movie and he's not the King, wake up it's a nightmare.
20. Omotola Jalade-Ekeinde
Acting Roles: Fine die, anti-old age, niggas who could be her grandsons still trip for her. Only acts rich roles now.
21. Chinedu Ikedieze and Osita Iheme A.K.A Aki & Pawpaw
Acting Roles: Started as imps, but have evolved. You'd think they're your mates but they're older than your ancestors.
See Also: 6 Nollywood Celebrities Who Completely Dumped Christianity
22. Patience Ozokwor A.K.A Mama G
Acting Roles: Mama Scatter, Worstiest mother-in-law ever liveth. Poisonist, problemist, envyist etc……
Don't laugh alone, share with your friends and leave a comment about your favourite Nollywood stars.