Each of your favourite Nollywood stars has been described in a hilarious way that actually fits the roles they play on screen.
The joke on Chiwetalu Agu typically reflects all the evil-doer roles he plays in Nigerian movies while that Nkem Owoh is as funny as your imagination can concoct.
The mere sight of John Okafor, a.k.a Mr Ibu always leaves people laughing at what he has up his sleeves. Hence, we begin the countdown of jokes on your favourite Nollywood stars starting with:
1. Chiwetalu Agu
Acting Roles: He is known for his hilarious mantra. He loves women just as he loves visiting native doctors for charms. Agu is always lively and happy in movies and has carved a niche for himself as the king of comedy.
2. Pete Edochie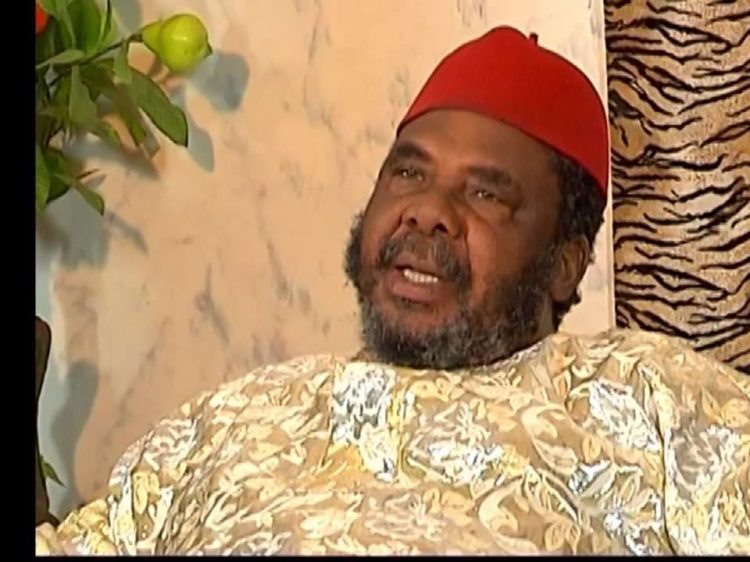 Acting Roles: He utters his words slowly but has more action than an AK-47. He could kill an entire village from his backyard.
3. Tonto Dikeh
Acting Roles: Fair like a fairytale, Tonto knows how to act. The last time she dropped an album, angels of God were tormented.
4. Genevieve Nnaji
Acting Roles: Nnaji belongs to the rich gang. She currently acts rich people's roles and there's no difference between who she is in real life and in the movies.
5. Funke Akindele-Bello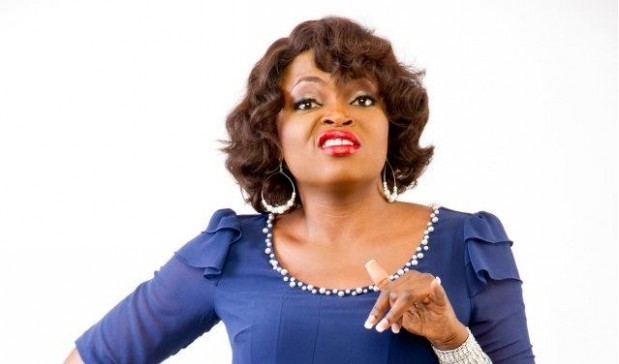 Acting Roles: Also known as Jennifer, she once threatened to beat up Satan. Head no dey hauz. She created an accent all by herself.
6. Desmond Elliot
Description: Team soft. Always a good guy. After several stints in Nollywood, he decided to join politics. Elliot has finally joined the bad gang.
7. Chioma Chukwuka-Akpotha
Acting Roles: Good girl gang. She is very calm, quiet, thoughtful and respectful. Best described as modern-day Mary, she takes up the bad girl role only when she's a twin.
8. Hanks Anuku
Acting Roles: Nollywood's own Al Pacino. The author and finisher of bad gangs. He's always coming back from America and flaunting cars, gold necklaces, wristwatches, and rings. Hanks is always a bad guy in movies. He knows what he wants always and can do anything to grab it.
9. Jim Iyke
Acting Roles: Even in village movies he has an American accent; arrogant and pompous. He doesn't care how you feel about him or his lifestyle.
10. Nkem Owoh
Acting Roles: Call him Osofia and you won't be wrong. He has an opinion on every situation. One of Nollywood stars, Owoh is known for his cunning roles. He can do anything to win the love of widows in movies. He is also good at native doctor role.
11. John Okafor A.K.A Mr Ibu
Acting Roles: Nollywood's Mr Bean, earns money just by being foolish. The mere sight of him makes people topple over with laughter.
12. Imeh Bishop
Acting Roles: Known for his wicked Ibibio accent, Imeh has sold his senses to the devil.  He is Nollywood's most unserious-talented actor.
See Also: 6 Nollywood Celebrities Who Completely Dumped Christianity
13. Joke Silva
Acting Roles: Mature for real life, mature for movies, mature for marriage. She's the only silver medal Nigeria has now.
14. Kanayo O. Kanayo
Acting Roles: Kanayo is Nollywood's 'baddest' ritualist that has ever lived. He uses anyone for money ritual, including his unborn babies.
15. Mercy Johnson-Okojie
Acting Roles: I call her 'jack of all roles, master of all'. She can play any fictional role and make it seem like reality, including playing a tout.
16. Chinwe Owoh and Ngozi Ezeonu
Acting Roles: These two are agents of tears and sorrow. They can flood a village with their unending tears.
17. Nkiru Sylvanus
Acting Roles: Nkeiru is always innocent in movies. In fact, she cries more than Micheal Jordan memes. She always plays the role of an orphan, a maid or the village slave girl.
18. Francis Odega
Acting Roles: He's Nollywood CSO, always glued to the gates. He does aproko more than Nkechi. A chatterbox, he is best known for his slang "Gerrarahia mehn!"
19. Olu Jacobs
Acting Roles: Jacobs always plays the role of a King. If you're watching a movie and he's not the king, just know you are dreaming.
20. Omotola Jalade-Ekeinde
Acting Roles: This Nollywood's fine girl only acts rich roles now. She is always bold and hot in every movie we've seen her in.
21. Chinedu Ikedieze and Osita Iheme a.k.a Aki & Pawpaw
Acting Roles: These two started as imps, but have evolved. You'd think they're your mates but they're older than your ancestors.
22. Patience Ozokwor A.K.A Mama G
Acting Roles: Patience Ozokwor is considered the most dangerous actress in Nollywood. If you really want to see what it means to be heartless, quarrelsome, envious, or domineering, just give out the role to her. She is very good at making people cry.
Don't laugh alone, feel free to share with friends for them to know more about their favourite Nollywood stars.