Jiji is a fast growing Nigerian free online classifieds website with advanced security system that provides buyers and sellers the avenue to meet and exchange goods and services.
The free online marketplace which was founded in Lagos Nigeria in 2014 can today boast of over 150,000 ads and over 4.6 million visits per month, making it Nigeria's #1 online marketplace.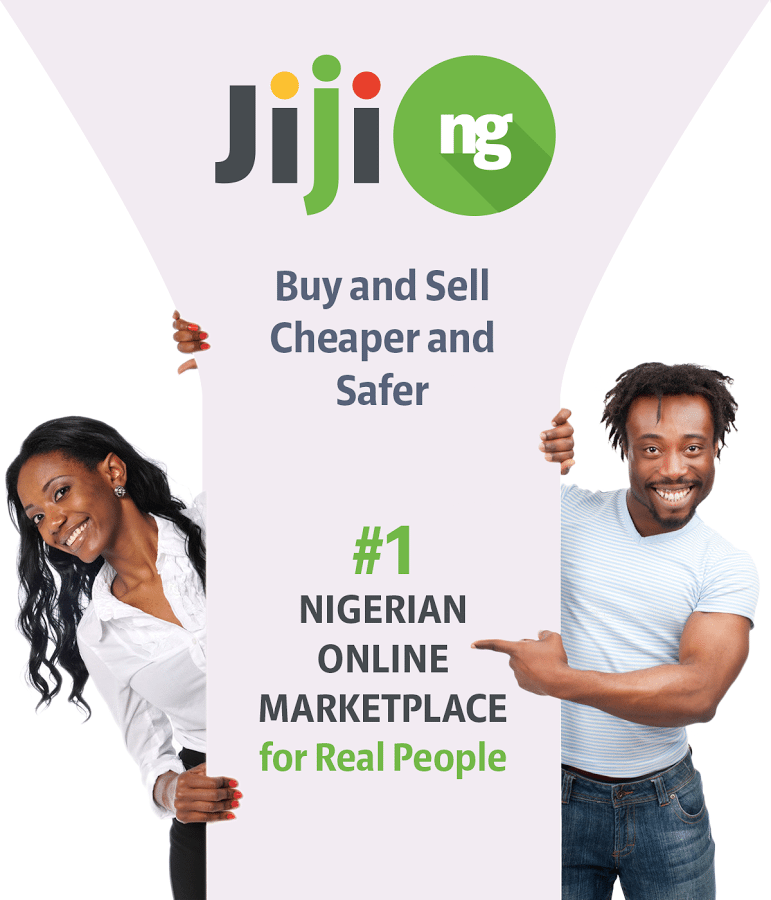 According to FreeWebsiteReport.com Jiji.ng ranks #5,977 in the world and generates 356,366 page views daily.
The report also reveals Jiji.ng has a valuation of $780,442 for its visitor traffic which has the potential for CPC and Display-based advertising.
This traffic data suggests the advertisers with a Traffic Acquisition Cost (TAC) of $1,069 for daily and $32,073 for monthly to spend on advertisements.
Jiji is popular in Nigeria and covers all the states of the federation which gives everyone in Nigeria the same opportunity to buy or sell their new or used products via the internet irrespective of their location.
Anyone can register on Jiji either to add products for sale or to make a purchase as the site provides a simple hassle-free solution to sell and buy almost anything.
All products are divided into categories like: machinery, home, garden, appliances, children's products and much more.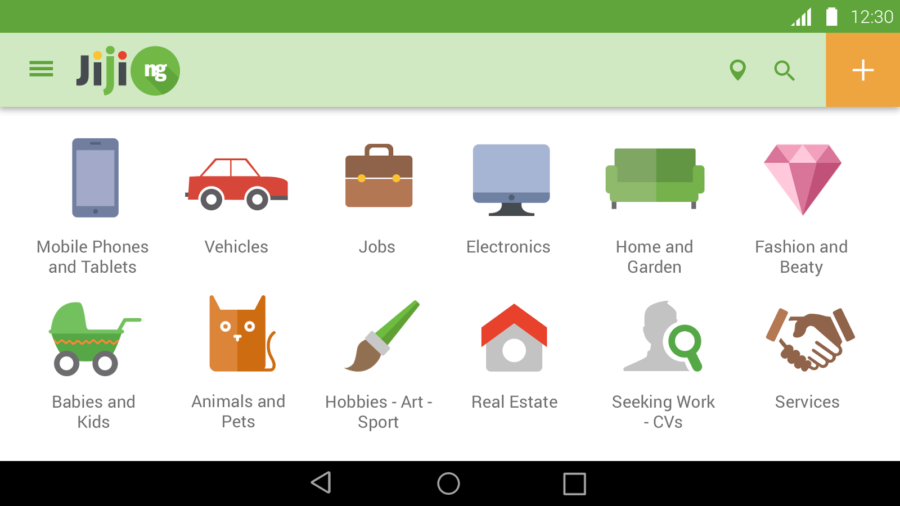 Each product has a description which includes size, material, function, price and photos – this help potential buyers learn about product quickly and easily.
As a Seller, you can:
Post free Ads with images;
Update, move your ad to Top position to get maximum efficiency from selling;
Get calls and messages only from real people, because every user must register.
As a Buyer, you can:
Buy anything, by simply calling or sending a message to the seller to agree on modalities for purchase with (the) Sellers directly;
Write a review after a deal is closed.
What Makes Jiji Different From All Other Online Marketplaces? 
Jiji has a huge range of products to choose from and these ranges are constantly updated
To see the range, all you need is a computer or smartphone.
Advert placement for products is free, meaning no fee is charged or surcharged.
Another thing that makes Jiji different from many other online markets is the ability to obtain a discount. The price is not fixed so buyers can bargain with sellers.
Goods are paid for only when the seller and the buyer meet, thus, it is possible to be sure that the product is serviceable, and has a presentable appearance.
Jiji is also highly focused on security and able to resolve any issues in short terms.
A buyer may leave a review after an agreement for a transaction with a seller is concluded.
A buyer may report problems with an ad and Jiji will check the seller.
To get registered on  Jiji, below are steps to follow:
Go to www.jiji.ng/registration
Enter your valid email address, password, your full name and phone number.
Finally, click on 'register' to get started
How To Advertise on Jiji
Advertising on Jiji is as simple as ABC. Just follow the steps below:
Take photos of all products/stuff you want to sell on the website

Login on Jiji.ng  or app
Then click sell button in the top right corner
Enter ad details: Title, Description. Don't forget to enter a fair price
Then send ad for review. The admin will check if everything is working fine
An email will be sent to you when your ad goes live
In 2 hours, your ad will appear on the site.
As soon as your ad is placed, you will get lots of clients as Jiji promote your ad on Facebook, Google and naij.com
Tips To Help You Stay Safe On Jiji
Keep things local. Meet the seller in person, check the item and make sure you are satisfied with it before you make a payment.
Exchange item and payment at the same time. DO NOT make any payments before receiving an item.
Use common sense. Avoid anything that appears too good to be true, such as unrealistically low prices, promises of quick money, offers to pay for releasing product from customs or whatever else.
Never give out your financial information. This includes bank account details, eBay/PayPal info, and any other information that could be misused.
Avoid meeting buyer/seller in a secluded area.
Also See: GoTV Nigeria: How The Satelite TV Became A Household Name
Scams And Frauds To Watch Out For 
Beware of fake payment services – note JiJi.ng does not offer any form of payment scheme or protection, so let them know if someone offers such services.
Also, beware of fake information requests. JiJi.ng will never send you emails requesting your personal details. If you receive an email asking you to provide your personal details to them, do not open any links, just report the email and delete it.
Fake fee requests – Avoid anyone that asks for any fees to buy or sell an item or service as  JiJi.ng will never request for any pre-payments from buyers and doesn't allow items that are not located in Nigeria, so import and brokerage fees should never be required.
DO NOT accept requests to use money transfer services such as the Western Union or MoneyGram. These services are meant for transactions between people who know each other well, not for anyone and many scams are run through them. Avoid requests to use these services.