Jumoke Odetola is an unmarried award-winning Nollywood movie star known for her impeccable interpretation of movie roles in both English and Yoruba movies. Despite having a successful career, controversies have not failed to trail Jumoke, especially regarding her relationship life. She has been accused of many things, including being a husband snatcher and being in a romantic affair with a certain film producer. But despite all these, Jumoke put it behind her and have got herself a man.
Jumoke Odetola's Career Took Priority Before Her Relationship
The actress, who is not married, has admitted on different occasions that she is married to her career and would need to concentrate on it to build it. Be that as it may, she has also made known that many men are making advances at her, but she had been declining politely to focus on her career.
Back in 2018, when she was aptly described as a fast-rising actress, in an interview with the Nigerian Tribune's Seyi Sokoya, Jumoke spoke about her passion, career, and success. And in defense of her being single, the star mentioned that she had sacrificed some leisure to focus on building her career. When asked about her experience with producers in terms of advances, she confirmed that it all boils down to who you are and how you present yourself to people.
Also, she further confirmed that many actresses come into the industry not for the art but to seek a means to an end. To answer the question thrown at her, the actress further noted that she works with both directors and producers on professional levels. However, when there is a hint of advance, she draws the line tactically and maturely without any form of fuss. When asked about the three things her fans don't know about her, the multiple award-winning actress confessed that she is aquaphobic, she hates parties, and she had no boyfriend.
Jumoke's Romance Scandal with Mr. Majekodunmi
Like some other entertainers, she has also been caught up in a romantic scandal. In 2019, the actress was called out by one Mrs. Biola Majekodunmi, a U.K-based Nigerian woman who claimed that she had snatched her husband away from her and her kids. The woman further claimed that the actress was having an affair and sleeping with her husband on their matrimonial bed in Nigeria, knowing fully well that he was married.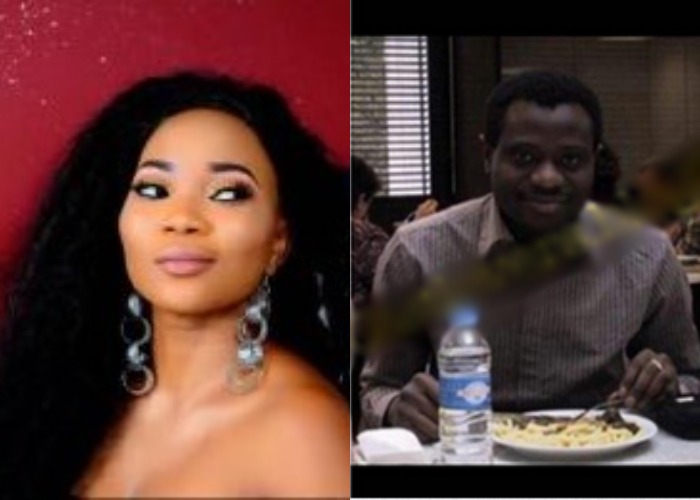 According to her, she also cried out to Nigerians at home and abroad for help as Jumoke Odetola was about to misplace her in her husband's house. Nothing much is known of Mr. Majekodunmi in terms of occupation or what he does for a living. However, according to his wife, he lived in Abeokuta, and he and Jumoke have been seeing each other even when the actress was aware that he is a married man with kids.
With the damning nature of the news against Jumoke's personality and her career, different news sites had a filled day reporting the news, perhaps hoping to get a response from the actress. One would ordinarily expect Jumoke to defend herself by refuting the claims of Mrs. Majekodunmi or perhaps acknowledge the allegation if she truly did it and had no qualms about it. However, the actress never said a word about it in defense. Luckily enough, the case died as fast as it rose.
Another Alleged Affairs with a Certain Mr. Abbey Joni
When Mrs. Majekodunmi was talking about her case, she mentioned that the actress wasn't new to the act of having an affair with married men. She referred one Mr. Abbey Joni, who happened to be Jumoke Odetola's producer/boss whom she was having an affair with, knowing that he was also married.
Jumoke Odetola is Currently in a Relationship
Now, Jumoke can be said to have attained the height that she set her eyes on when she first ventured into the entertainment industry and wasn't ready to be distracted by any man. She has also met a man who showed her what true love is, and she fell head over heels in love with him, and she couldn't keep it to herself.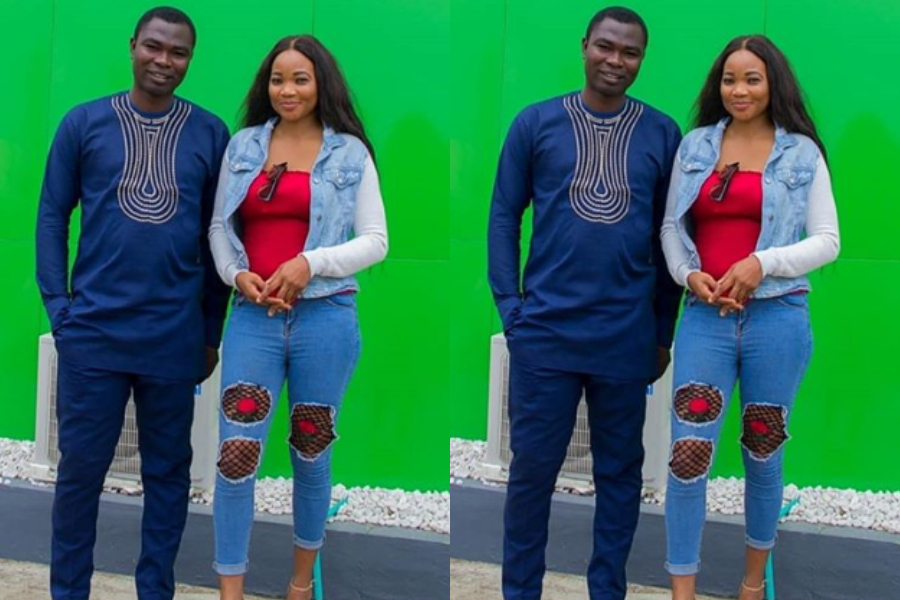 In July 2020, Jumoke announced on her Instagram post that love had found her. With a picture of herself and her lover on display, Jumoke used that medium to appreciate him for "bringing her to the green side," as she puts it. The actress once mentioned in an interview that her fans would know about him when the wedding bells ring. Perhaps, the time is near.
When asked her type of man, one would expect her to list some physical qualities of a handsome man. However, in a contrary opinion, the actress stated that her type of man would love her like a mother. Also, Jumoke, in contrast to popular opinion, believes that a marriage between two entertainers can work. She cited Olu and Joke Silva Jacobs as an example of the oldest celebrity couple and Simi and Adekunle Gold as the youngest celebrity couple in happy marriages. She noted that it was an individual thing, and they can always make it work out if they wish to last.
Quick Facts About Jumoke Odetola
The actress was born on the 16th of October 1983 in Lagos, Nigeria.
She was born into a family of seven children, of which she is the last born.
Jumoke attended Ajayi Crowther University, where she obtained a degree in computer engineering which, according to her, was her father's wish, not hers.
She also a master's degree in computer science which she earned at the Federal University of Agriculture, Abeokuta.
After her youth service in Abia State, she ventured into acting, though she kept it a secret from her parents.
Jumoke admits she can only act in romantic scenes with professional actors.
At BON 2015, she won the Revelation of the Year Award.
At the AMVCA 2016, she won the Best Indigenous Language Movie category for her role in Binta Ofege.
In 2017, Jumoke won the Best Youth Actress at Tush Awards and also the Best Actress at BON in the same year.
The following year, Jumoke Odetola won the 2018 City People Awards as the Best Actress of the Year.