Superstar actress, Ini Edo is not married but she previously tied the knot with American-based businessman, Philip Ehiagwina. They got married in 2008 and the marriage hit the rocks six years later in 2014. The 42-year-old welcomed her first and only child, a daughter in 2021 with the help of a sperm donor.
Ini Edo is one of Nollywood's long-established actresses. She made her acting debut in 2000 and has since featured in numerous blockbusters. Through hard work and the numerous sacrifices she made, Ini Edo has become an A-list actress and one of the most sought-after celebrities in the entertainment industry. Having had successful career stories, most people are eager to also know about her love life.
Is Ini Edo Still Married?
Currently, Ini Edo is single and does not have a husband. Although the actress has over time been linked to many men before and after her failed marriage, it seems she has chosen to keep a low profile with regard to her romantic life. Meanwhile, the actress in one of her interviews disclosed that marriage is not a priority for her at the moment. She further stated that marriage comes with a lot of distractions and complications which she is no longer crazy about.
Who is Ini Edo's Husband?
Ini Edo's ex-husband, Philip Ehiagwina is an American-based businessman whom the actress met during one of his visits to Nigeria. Unlike Ini Edo, Philip does not have a life and career in the showbiz arena, hence, the limited details about his life. However, he was born and raised in Edo state where he also hails from. He later traveled to the US and made the place his home.
Actress Ini Edo Was Philip Ehigwina's Second Wife
Notably, Philip Ehiagwina had married before meeting Ini Edo. The American-based businessman was married to a woman known as Ruth Okoro. Ruth is a Nollywood actress and now a medical practitioner. Philip and his first wife Ruth got married in 2002 and divorced in 2007 following accusations of infidelity and trust issues.
Contrastively, the rumor mill has it that he walked out of the marriage immediately after meeting actress Ini. There is no validity to any of the claims as neither Ruth nor Philip spoke on it.
Philip Ehigwina's First Wife, Ruth Okoro, Was Against His Marriage to Ini Edo From the Start
When Ruth learned about her husband's proposal to marry Ini Edo, she made a lot of public accusations against him. Also, she sent several letters and emails to the actress under a disguised name, accusing her of snatching her husband. Ruth put all her efforts to ensure that she tarnished Philip's image by labeling him a fraudster and a cheat.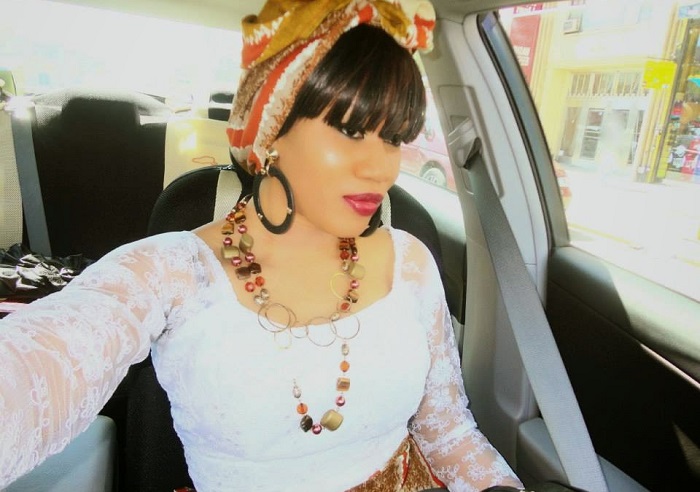 She told Ini Edo that Philip was going to be arrested soon because he was under an investigation by the FBI. She also went to the extent of granting open interviews with several broadcasters and blogs where she leveled allegations against Philip.
However, Ini Edo paid deaf ears to all of these allegations and remained committed in her relationship with Philip up to marriage. In fact, their wedding ceremony was held in the midst of controversies, speculations, and tribulations from several tabloids. Philip on his own debunked all allegations from his ex-wife Ruth and discredited all her claims. He revealed that the genuine reason he divorced Ruth was based on some "irreconcilable differences".
Ini Edo and Philip Got Married in 2008
The two lovebirds began their love story in 2007, and according to the actress, it was love at first sight. Their relationship was actually a long-distant one as Philip resides in America while Ini is in Nigeria. However, the couple shuffled between the two countries to ensure that their love life remained strong and active.
After one year of dating, they decided to take the relationship to the next level. In November 2008, Philip Ehiagwina and Ini Edo tied the knot in a traditional wedding ceremony in the latter's hometown. Then, the following year, on the 28th of February 2009, they walked down the aisle in a white wedding ceremony in the groom's base, Houston Texas, USA.
Ini and her husband appeared outrightly stunning; Philip dressed in a black traditional suit with a matching tie, while Ini was all looking ravishing in her multi-tiered strapless crystal lace wedding gown accentuated by pearl bracelets and earrings. In attendance at the event were some of Ini Edo's colleagues like Oge Okoye, Chioma Chukwuka, and prominent Lagos lawyer Festus Keyamo, among others. From reports, it was indeed a joy-filled and star-studded ceremony as the couple exchanged marital vows amid tears of happiness.
The Marriage Hit the Rocks After Six Years
Sadly, the marriage that looked like heaven on earth did not last as trouble began to ensue in paradise. With such a grand display of affection, one would rightly think that everything would go very well, but, it was not so. In 2013, rumors started making rounds that the couple has separated and lived in different countries. Even though there are varying reports, claims, and accusations on the reason for their divorce, the exact reason is not known.
For one, Ini Edo's husband was said to be having issues with her career as it consumes her time. A different report claimed that Philip accused Ini Edo of infidelity. Another side of the news had it that she walked out of the marriage as a result of domestic violence and cheating. However, in August 2015, Ini Edo granted an interview with Ebuka Obi-Unchendu where she addressed all rumors.
Things that Led to the Crash of Ini Edo's Marriage
According to reports, one of the straws that broke the camel's back was when the actress bought a mansion in Lekki Lagos. Philips wanted for it to be a joint property but Ini vehemently refused. Philip threatened to move out of their matrimonial home if she refuse to append his name on the deed, yet, she stood her ground. Finally, he made good on his threats by moving out of the house and relocating to Accra Ghana with another lady.
All pleas from both family members for Philip to come back to his home were all rebuffed. For more than three months, Ini Edo did not set her eyes on her husband. Meanwhile, he had already started flaunting his new girlfriend all over the media, and Ini was shocked by the whole saga. Then she had enough of it and decided to officially walk away from the marriage.
They officially got divorced in 2014 and since then, Ini Edo has remained unmarried. Shortly after, Philip demanded the bride price he paid to marry her, and his wish was granted. Ini Edo and Philip Ehiagwina's union did not produce any child. The actress once divulged that she went through a series of miscarriages during the time.
Ini Edo's Ex-Husband Has Remarried
In June 2021, Ini Edo's ex-Husband remarried, which is now his third marriage. The wedding was reportedly a low-key ceremony held in Lagos, Nigeria. Apart from the fact that she hails from Edo State, there are no details about the identity of the bride.
Meanwhile, fingers are crossed as some people who are close to Philip insinuate that this third marriage may likely tread the path of the previous ones, with reports that the issues come from him and not from the women he marries.
Ini Edo and Her Ex-husband Don't Seem To Have a Cordial Relationship
The actress has revealed that she is happy she left her marriage but does not regret the time she spent in it. Speaking on a Channel TV program Rubbing Minds, Ini Edo said that being together may have helped in saving her marriage because it will enable them to study and understand each other better. But, he still added that she is not very sure about that.
Since they went their separate ways, the former couple is not in any way on talking terms. A report had it that sometime in 2019, both of them coincidentally met at a party in Lagos but never exchanged a word with each other. Ini Edo intentionally ignored her ex-husband, considering the fact that she exchanged pleasantries with a guest seated directly beside him.
Who Is Ini Edo's Daughter?
Ini Edo did not have a child from her failed marriage to Philip Ehiagwina nor from any of her relationships with different men. However, at the age of 39, in December 2021, the actress welcomed her first child, a daughter through surrogacy. She expressed her joy in seeing her dream of becoming a mother come to fulfillment.
She revealed that it was her choice to have her baby through surrogacy, explaining that the eggs are hers and so, genetically, the child is her blood. Ini said that she opted for a sperm donor for the sake of her and her baby's peace of mind but did not reveal the identity of the donor.
In the same news, the actress got a lot of criticism for having her baby through a surrogate mother. Some netizens condemned her decision to use a sperm donor, opining that the child needs to know who her father is. In response, the actress took to her Instagram account to reveal that her child's father is not just a random person. She charged everyone to leave her alone and focus on what is really important in the country at the moment. Ini Edo has not disclosed the name of her daughter nor her actual birth date.
All the Men Ini Edo Has Been Linked To Over the Years
As earlier mentioned, Ini Edo has been linked to a number of men of high profile. At the same time, the Nollywood actress is a private person and since her marriage to Philip crashed, she has done her best in keeping her romantic life out of the public eye. However, these are a few men she is rumored to have dated.
Mike Godson
After her marriage failed, Ini Edo was alleged to be dating a younger Nollywood actor, Mike Godson. It was believed that she had sought comfort in the arms of the handsome actor. The rumor came up after some photos of them in a bedroom and in suggestive positions went viral all over the media.
However, it was not until it was discovered that those were photos they took at a movie scene. Still, Mike came out and refuted the stories, explaining that both of them are just close and good friends.
Jim Iyke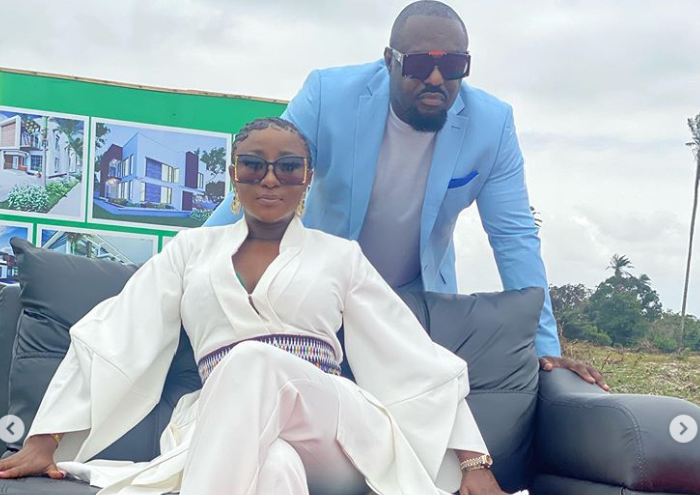 These two movie icons sparked date rumors some years back when a photo of them in a compromising position went viral. On a number of occasions, they were spotted hanging out together in Lagos and sharing intimate pictures on their social media handles. Ini Edo debunked the rumors but the Nollywood bad boy never bothered to speak about it. In clearing the air, the actress stated that both of them are only friends and even referred to him as her big bro.
Desmond Elliot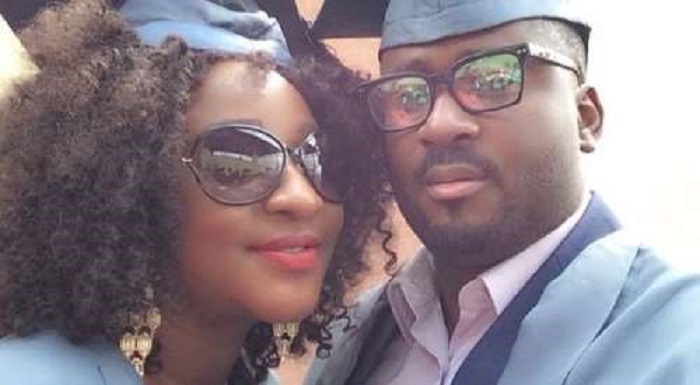 Another man on the list of men linked to Ini Edo is Nollywood actor turned politician, Desmond Elliot. The two were alleged to be in an amorous relationship even though Desmond is a married man with children. They have been seen at several events together, and some of the time, wearing matching outfits.
It is also known that the two Nollywood stars graduated from the same institution which the rumor mongers tried to use in giving credence to their relationship. But just like Mike Godson, Elliot dismissed the rumors and simply tagged their relationship as best friends.
Flavour N'abania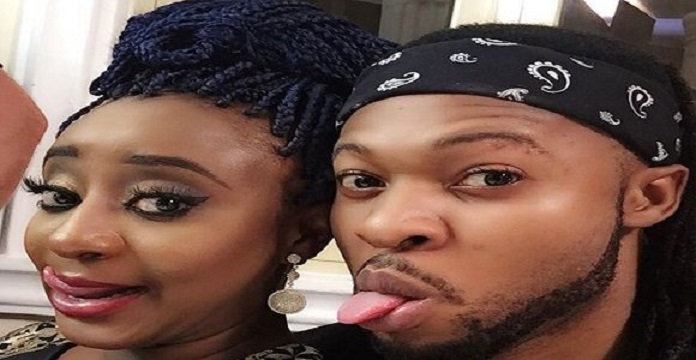 Away from her fellow Nollywood actors, Ini Edo also had a thing with Nigerian music stars, one of such is Flavour N'abania. She was romantically linked to the Shake Ukwu crooner after some pictures of them together being goofy made rounds on the internet. It seems the two have known each other for a long time, and that triggered the rumors of romantic affairs between them. However, none of them denied or accepted the claims, hence, it remains unverified.
D'banj
In 2006, rumors circulated that D'banj and Ini Edo were having an affair. The Koko master categorically debunked this rumor and it was not long before it died down. Hear his words; "Let me say it point-blank, I am not dating Ini Edo. She is a very special Koko lite because she is well endowed as you know. But she is just my colleague in the showbiz world. It was just that she and I were spotted together at an event and then the rumor started flying. I am not dating her".
Further Questions About Ini Edo
Who Was Ini Edo's Husband?
Ini Edo's ex-husband is a US-based businessman, Philip Ehiagwina. He married her after divorcing his first wife.
When Did Ini Edo and Her Husband Divorce?
Ini Edo and her husband got married in 2008 and divorced in 2014. Their marriage lasted six years.
Has Ini Edo's Husband Remarried?
Ini Edo's ex-husband has remarried. After seven years of divorcing from Ini Edo, in June 2021, Philip walked down the aisle for the third time with an Edo State native.