Chidinma Ekile is not married and therefore, does not have a husband; however, her relationship status has remained a difficult puzzle to solve. Ever since she came onto the scene, there has always been a reason to search for her name on the internet. What is mostly searched about is her love life and who she might be entangled with. The Nigerian singer was once believed to have been in a relationship with highlife singer and multi-instrumentalist Flavour but that has since been proven to be false.
How Chidinma Ekile and Flavour Implied They Were in a Relationship
Chidinma and Flavour have given Nigerians so many reasons to think they're in a relationship. From doing so many songs together to posting videos and photos of each other together, the public believed that they were married or were planning their wedding. This was the case at the time, especially after they were seen in the music video "Ololufe" in 2015.
The song by Flavour featuring Chidinma depicted a sensual and romantic connection between the two. Apparently, they seemed in love and did what lovers do in the video to the surprise and delight of many. While some wished their on-screen romance would become a reality, others went ahead to believe it to be true. As expected, reports that the two ace celebrities were an item flooded the media.
These reports were also followed by lots of photos of them together but it didn't end there. In 2019, the musician again posted photos of herself with Flavor in traditional Igbo marriage attire. Although this was for their EP '40 Years Everlasting', the inquisitive public did not hesitate to draw up assumptions.
All the Songs Chidinma Ekile and Flavour Did Together
Following the release of the EP, Chidinma and Flavour released a short movie titled 40 Yrs Lovestacle directed by Clarence Peters. The 14 minutes long video which was released as a lead for the EP depicted love and unity as well as the original Igbo wedding tradition. In the video, Chidinma and Flavour were portrayed as young lovers who got married in a typical Igbo wedding ceremony.
For the most part, people wondered why they often chose each other to collaborate with, as though there were no other talented singers in their genre of music. And going as far as doing an EP together was definitely a green light to many. It is said that Chidinma Ekile and Flavor have collaborated several times even more than ace singer Timi Dakolo who is fond of featuring his wife, Busola in his music videos.
List of Songs Chidinma and Flavour Collaborated On
Iyawo Mi
Nkem
Mma Mma
40 Yrs
Ololufe
Mama
Oh Baby (You and I)
Sweet Like Shuga
Chidinma Ekile's collaboration with Flavor has become something that many look forward to hearing and seeing in the Nigerian entertainment industry. This is because of how the two are always effortlessly in sync on-screen, and the melodious rhythm of their songs together.
For their amazing performance on Oh Baby (You and I), the song was nominated for Best Collaboration and Best Music Video of the year at the 2014 Nigeria Entertainment Awards. The song was also nominated for Best Collabo of the Year at the City People Entertainment Awards, also in 2014.
What Happened To Chidinma and Flavor's Relationship?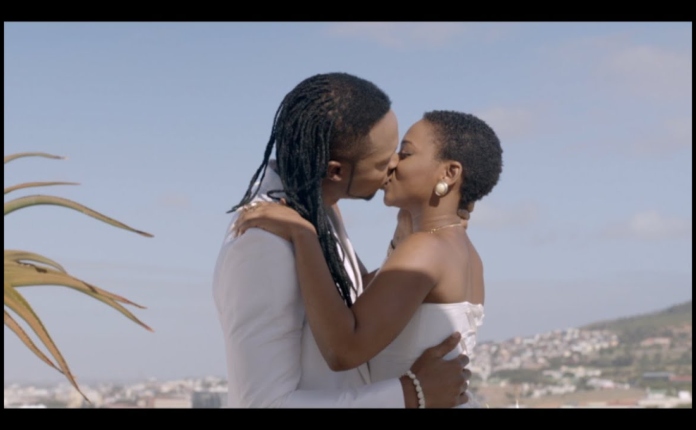 Now, note that 'relationship' here could mean a working relationship or a romantic one. The two had remained mute to all the rumors initially but as speculations grew, they weighed in.
Flavour on several occasions explained that he and Chidinma shared a cordial relationship and were not dating. Chidinma, however, made it seem like a puzzle by giving vague answers during interviews. In an interview with Pulse Nigeria in 2015, she attempted to clear the air about her relationship with the highlife singer by describing their work relationship. In 2021, Flavour in an interview with BBC Igbo stated that they were only acting out a scene in the 'ololufe' music video and nothing more.
Since the release of their EP in 2019 and all the drama that followed in the media, nothing more was heard about the would-be or could-be couple. The following year was graced with a deafening silence from Chidinma and the same could be said about information about her and Flavour. But it wasn't for so long; the singer gave everyone reason to talk again when she broke the news of her move from secular music to gospel music in May 2021.
On her 30th birthday, Chidinma Ekile announced on her Instagram page that she was no longer going to 'let the devil win' and that she was never going back to secular music. With this announcement, the need to keep tracing her history with Flavour dropped drastically. The interest of the media tilted from her obscure relationship with the highlife musician to her newfound passion for gospel music.
Who Is Chidinma Dating Now?
Whether Chidinma and Flavour are an item is a question that can only be answered by the two parties. Since her conversion to gospel music, the public lost track of her endeavors as well as developments regarding her personal life.
Contrary to the old times when she posted a lot about her personal life, including photos that gave clues as to who she is dating or not, Chidinma's page is no longer as busy as it used to be. She either posts her new singles and collaborations with other gospel artists or scriptural references.
All the Men Chidinma Ekile Has Been Linked To
Flavour N'abania is not the only man or male celebrity that has been linked with the gospel singer. Chidinma Ekile has had her fair share of relationship drama. At the time of writing this article, she is not married, however, the following men have been linked with her in the past.
Chidinma Ekile and Dammy Krane
Her collaboration with singer Dammy Krane on the video of the song Kedike raised speculations as to whether the two are dating. But Chidinma in an interview explained that she chose to feature Dammy in her song video because she felt he was perfect for it.
Chidinma Ekile and Timilehin Bello
Timilehin is the brother of Korede Bello of Mavin Records. The Public Relations consultant was rumored to be in a relationship with Chidinma in 2015. These rumors were sparked off following his expression of great admiration for the singer. It happened that sometime in August 2015, during a radio tour for the StarMusic Trek 'IbadanRocks' concert, Timilehin also known as Big Timi knelt down and asked Chidinma to marry him.
Although that act of 'bravery' caused people to think they had something going on, it was later revealed that BigTimi was only a huge fan of Chidinma and couldn't hold back his admiration when he saw her.
Chidinma Ekile and Phyno
There were reports in the past that Chidinma and Phyno were an item. It started after the song by Phyno, Bless My Hustle featuring Chidinma was released. But the singer debunked the rumors with a statement that they were only friends.
Chidinma Ekile and Kizz Daniel
Chidinma was at some point believed to be in a relationship with singer and songwriter Kizz Daniel. The said speculations started after a picture of the two in a bedroom was shared on social media by Kizz Daniel; this was in 2018.
Neither of the parties came out to confirm or debunk any of the reports. Chidinma never showed readiness to defend herself or explain anything to the public. According to her, she became tired of explaining her love life, and so she made no comments about it.