Apostle Joshua Selman is not yet married but he is reportedly in a relationship with a woman named Sandra Chinelo Areh, who has been nicknamed Selwoman.
Apostle Joshua Selman is a televangelist, writer, prophet, gospel minister, songwriter, music director, and the founder of Eternity Network International (ENI) ministry, which is also known as Koinonia. He has undoubtedly become a household name and gained much recognition among believers and ardent followers of Christ, especially youths in Nigeria. As much fame as the Apostle and his ministry has gained in many nations, his personal life has equally gained recognition, with many wondering if he has ever been married and if he has any children.
Joshua Selman is Currently Single But Not Searching
Currently 40 years old, Apostle Joshua Selman is not married but allegedly has a woman in his life named Sandra Chinelo Areh, who has been nicknamed Selwoman. The couple purportedly met in Zaria as she was part of the media team of Koinonia from its early days. In 2020, there were rumors of an impending marriage that was to take place between her and the Apostle. However, since they maintain private lives, their relationship details remain under the wraps.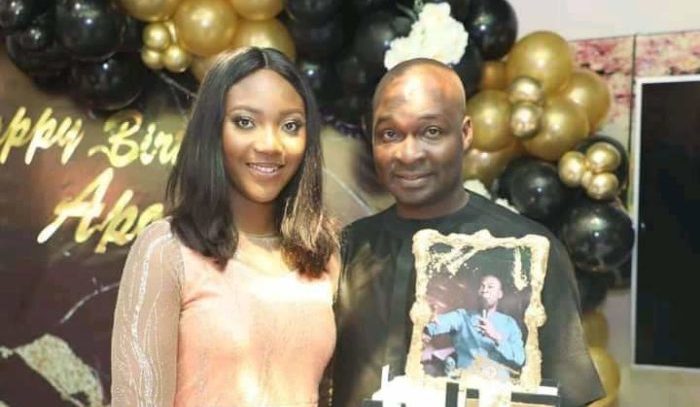 Sandra belongs to the Igbo ethnicity and hails from Anambra State. However, not much is known about her family life except that she lost her father to the cold hands of death in 2005 and her mother in 2020. She is believed to have lived a part of her life in Zaria, where she studied Mass Communication from Ahmadu Bello University and graduated in 2013.
Career-wise, as far as it is known, Sandra has worked as a Personal Assistant to a legislator at the National House of Representatives of Nigeria. It is unclear if she still works there or not, but she currently holds a position as a Creative Director at Nels Tiptop Designs – an interior and exterior decoration company. The Selwoman, also called 'Mama,' has described herself as a 'cuisine connoisseur.' As part of her relationship with Selman and her work with God, she has been seen severally supporting the man of God with her presence at conferences, meetings, and other engagements.
Joshua Selman Doesn't Have Kids Yet
Biologically, Apostle Joshua Selman does not have any children from his relationship with Sandra or any other place as much as it is known. Nevertheless, his followers have observed that he exhibits deep affection for children and great respect for all people as he believes that everyone must be respected. As part of his love for children and future generations, he plans to build a school with a strong background and heritage for the Christian Gospel as he had in his days.
His being unmarried and without a child has kept him among high-profile ministers of the Gospel in Nigeria who have been blessed in their youth and prime by God for signs and wonders even before getting married or having children.
He Has Honored His Parents in His Ministry
Apostle Selman's parents are private people who bore the Christian minister on June 25, 1980. In one of Koinonia's services in Abuja earlier in 2021, the preacher and teacher introduced them to the congregation and saw them as his honor. It was through his parents and grandfather that Apostle Selman was first exposed to the ways of God in his hometown in northern Nigeria in a small village of Langtang, in the southern area of Plateau State.
With the encouragement and support from his parents, he started schooling under an Anglican Reverend, Bishop Benjamin Kwashi, who inculcated great precepts of the scripture into his life. Ever since, he never departed from the teachings but further deepened himself and learned more through the teachings of other Christian leaders such as Kathryn Kulman, Myles Monroe, Benny Hinn, Reinhard Bonnke, Kenneth Copeland, Benson Idahosa, and many others.
His success story can also be attributed to his mother, who had purportedly been a support to him from his early childhood, and at times instead of playing with his peers and friends, he would be found reading his Sunday school books and Bible. As a result of that, among others, Selman rose to become one of the most renowned preachers in Nigeria.
He has also added to his ministry that of music. Apostle Selman has written some songs for personal use and is actively involved with some ministers like Nathaniel Bassey and Dunsin Oyekan in his ministry. He has also worked with other Gospel artists such as David Dam and Jephthah Idahosa, who are also involved in the Eternity Network International outreach.
His Grandfather Was The First President of The Church of Christ in Nations (COCIN)
Founded in 1904 and was previously Church of Christ in Nigeria, the COCIN church has had many leaders throughout its history. However, Apostle Selman's grandfather Rev. Rindap Damina Bawado, became the first president of the church and served from 1951 to 1981. Rev Rindap, although he lived when Christianity was not well accepted, he was said to have received conversion in the arms of his father, who took him for baptism and remained a Christian ever since.
In his time, Rev. Rindap serving as a leader of one of the populous churches in Northern Nigeria, he fought hard against traditional worship in communities, especially among the native people of Tarok – an ethnic group both Rev Rindap and Selman belong to and found in Plateau State. Rev. Rindap later died in 1993 after retiring from active gospel service.
Apostle Joshua Selman Has Three Siblings
Apostle Joshua Selman is one of 4 children born to his parents. He has an elder sister and two younger siblings. Nevertheless, there are no available details about them except for the preacher introducing them to his ministry alongside their parents.
Besides His Biological Family, He Has A Church Family
Apart from his biological family, Selman also has found a spiritual family in his line of work as the head of a Christian gospel ministry that started while he was a student in Zaria. His hard work has generated a wide range of congregation and listeners from all networks of life and across the globe.
The members of his ministry are known as the Koinonia global family. Many of the members see him as a spiritual father and leader, and in many ways, he has contributed towards their spiritual growth, among other things.