3. OOTD: Outfit Of The Day
If you are a regular IG user you should be familiar with this one.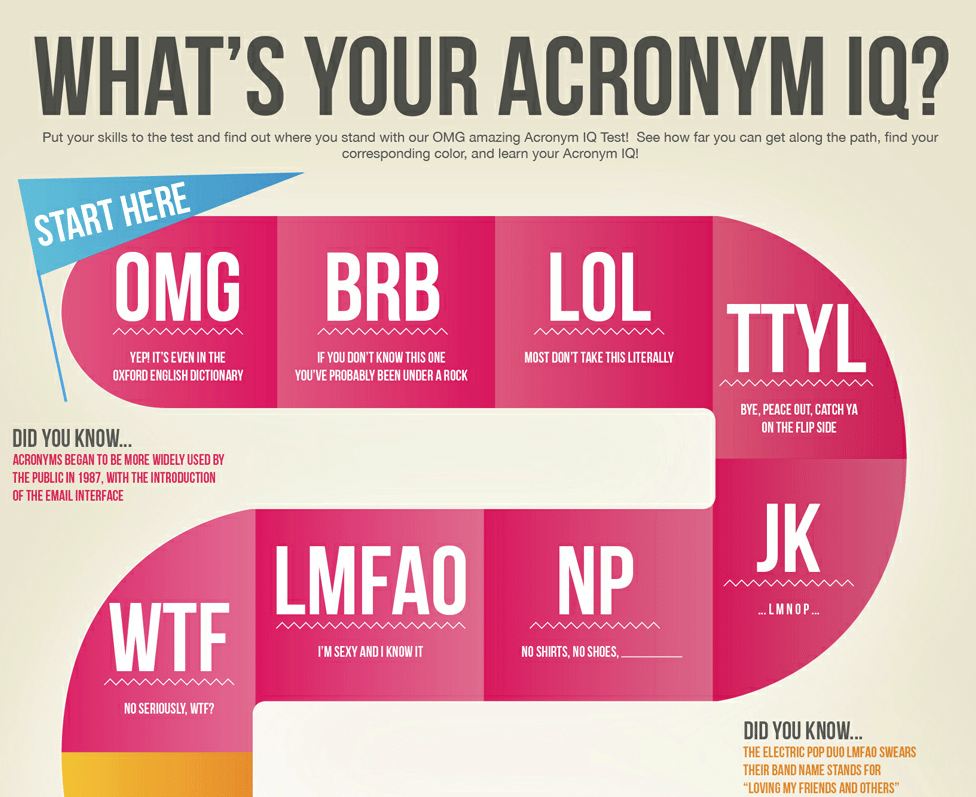 4. HIFW: How I Feel (Felt) When
This is usually followed by a meme.
5. PV: This stands for "page views."
OMG, don't ask me HIFW my latest song 'Mon Ami' got 1million PV!
6. IKR: I know, right?
When your friend tells you something she thinks you should know.
7. TBVH: To Be Very Honest.
TBH (To be honest), the first day I saw this one, I was very confused, TBVH.
8. IDC: I Don't Care
IDC what you think about this article, someone somewhere needs it.
9. DM: Direct Message
This acronym works on Twitter and Instagram, however, it originated from Twitter.
10. SMH: Shaking My Head
This is one of the most used on social media.
11. PM: Private message
DMs are also Private messages and involves one-on-one communication.
12. RT: A "Retweet" is when you publish somebody else's Tweet, in its entirety, to your own feed.
13. ELI5: Explain Like I'm 5
This is for those times when someone explains complex stuff to you and you just want them to break it down in simpler terms.
14. IRL: In Real Life
Most people who date on the internet never get to met IRL. True or false?
15. FYI: For your information. This is gradually fading away and being replaced something more-techy.

16. NSFW: Not Safe For Work
Some things are just NSFW and an obvious example is porn.
17. TL;DR: Too Long; Didn't Read
This answer is just perfect when your contact sends you the story of their life via text and asks 'did you read my book?'
18. AFAIK: Stands for "as far as I know."
19. BAE: Before Anyone Else