Known as Mr. Authentic, Muyiwa Ademola is a Nigerian Nollywood actor, filmmaker, and businessman that have graced the Yoruba movie industry since 1991. He was born on 26th January 1971 to Prince Isaiah and Rebecca Ademola in Ogun State, Southwestern Nigeria. He is a versatile actor who has featured in and directed about 100 Yoruba movies and is well sought after.
Muyiwa and Omolara Ademola are a happy couple who have been married for over 15 years. However, the actor and producer have been rumored to be associated with other women, including Omo Kehinde Oluwadamilola Bankole (Sexy Winger). Although the rumor was denied several times by the said name, Muyiwa's name has been tremendously dragged in the industry for issues related to marriage and infidelity. Nevertheless, it would be a big blunder to overlook the wonderful union he shares with his wife of over a decade.
Muyiwa and Omolara Ademola Have Been Married for 16 Years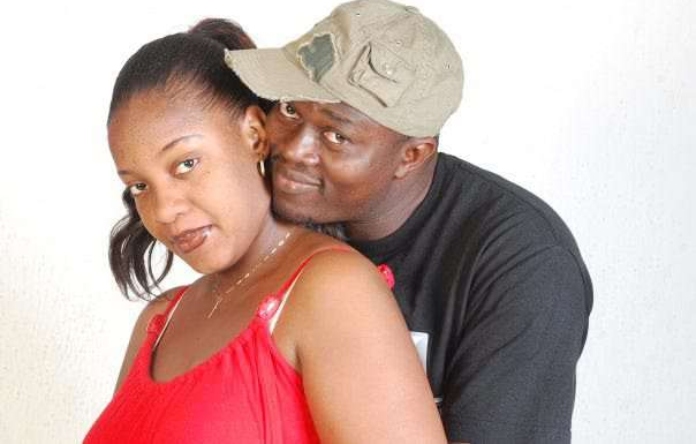 It was a friendship that blossomed and grew into a romantic relationship between Muyiwa and his wife, Omolara. The couple met each other way back in 2002 in Abeokuta through a friend of Omolara. They had started communication on a platonic ground, but with time spent, emotions grew, and the two lovebirds became an inseparable pair.
They finally got married on June 23, 2006, in the presence of family and friends. The couple, who have been married for over a decade now, celebrate their wedding anniversary with lovely festivities, compliments, comments, and appreciation. The union has been blessed with three children, two sons and a daughter.
Muyiwa's wife and kids live in Toronto, Canada. They were initially based in Houston, Texas, until the actor decided to relocate them to Canada. Being a Nigerian actor Muyiwa always comes back to Nigeria to make movies.
His wife, Omolara, is a Successful Businesswoman.
Although Omolara Ademola hides her family background from the prying eyes of the mass media, it has been confirmed that Omolara Ademola was born on 17th May. She is a successful businesswoman from Ondo State and an ardent supporter of her husband Muyiwa. Nevertheless, the details of her business and where it is located are unknown.
Muyiwa describes his wife as the most peaceful, submissive, and supportive wife. He went further to state that she is the perfect wife. Omolara confesses that it is not easy being the wife of a busy man like Muyiwa, who is always on movie sets; sometimes, he only comes home twice a week, she said. Somehow with understanding and love, God has made the relationship a blissful one.
Their Marriage Has Been Plagued By Infidelity
Muyiwa and Omolara Ademola have had their fair share of relationship and marital struggles, but they have always remained unshaken. There were reports that Omolara had issues with Nigerian Nollywood actress Mosun Filani over suspicion of infidelity with her husband. The matter was tackled and swept under the carpet, especially as there was no concrete evidence to back up claims.
Despite their challenges, they always find a way of resolving their differences and letting love lead the way. Before the couple met each other, Muyiwa was in a relationship with an unidentified woman with whom he has two children. While they were courting, she was reluctant because of his twin boys, but that did not deter her. Bit by bit, she succumbed, and they eventually married.
The Actor Has a Total of Five Children
All together, Muyiwa has five children (four boys and a girl). From his marriage to Omolara, Muyiwa has three children, as aforementioned. However, he also has twin sons from an unidentified woman before his marriage to Omolara. Meet his children below.
Three Children With Omolara
Muyiwa and Omolara Ademola are blessed with three children, two boys (names and date of birth undisclosed) and Fikayomi (Fikky), his only daughter. Fikky was born on 11th April 2010; she is currently 13​ years old. Details about their children, including the schools they attend, are currently unavailable.
Twins Taiwo and Kehinde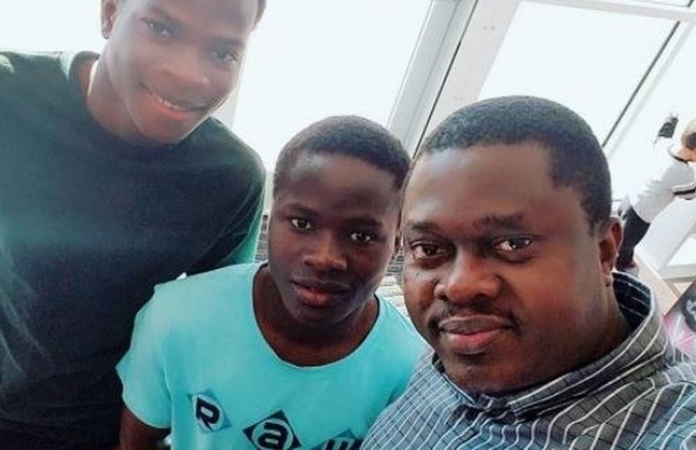 The actor and producer has a set of twins from an anonymous woman, namely Taiwo and Kehinde, and they were born on 25th July 1997. He remarked that their arrival came when he produced his first movie, and it marked the beginning of great things in his life. He stated this while marking their birthday celebration. They are currently 25​ years old.
The life of his children is carefully protected from the limelight. He recalled that he came from the slummiest of slums and did not enjoy certain privileges while growing up. He, therefore, protects his children with all he's got to make sure they have a better life than he did. That explains why he relocated them to Toronto, Canada. Muyiwa greatly appreciates his wife for accommodating the children from his previous relationship and making their home one big happy family.
Other Women Muyiwa Ademola Has Been Linked to
Mosun Filani is a beautiful Nigerian actress and a voice actress. She is a head-turner in the movie industry with a sleek body and an adorable face. Her alleged affair with Muyiwa hit a hard rock when Omolara (Muyiwa's Wife) sent threatening messages to Mosun after discovering her affair with her husband. She cautioned the actress to desist from the relationship or risk being kidnapped.
Word on the streets say that Omolara sent pictures of acid and other ungodly weapons to use on Mosun's beautiful skin should the relationship continue. This made the beautiful actress confine herself in the four corners of her house in Egba. She since stayed away from Muyiwa and never went back to him. However, she stated that she enjoyed Muyiwa's company, especially as his influence and charisma helped her penetrate the industry.
Omokehinde Oluwadamilola Bankole (Sexy Winger)
Omokehinde Bankole, popularly called Sexy Winger, is a fast-rising Nollywood actress well known for her ability to effectively interpret roles given to her.  She was able to penetrate the Yoruba movie industry with the help of Muyiwa, who helped her with her first script. Sometime in 2014, the Yoruba actress raised the dust of suspicion of infidelity with her boss Muyiwa Ademola.
When questioned, she stated that Muyiwa is her boss and not her lover. She said Muyiwa does not date the people he works with but helps them to achieve their goals in the industry. But the perception that made rounds at the time was that the two of them became unusually close. However, Sexy Winger explained that he was only supporting her career with no strings attached. She publicly denied the allegation, stating that it was all rumors.
The Mother of His Twin Boys
The identity of the mother of Muyiwa's twin boys remains a mystery. He has done everything humanly possible to bury her name from his history book, and it has paid off well as little is known about her. However, it goes without argument that she was his first love, even though they separated later.