Bolu Adubi is a Nigerian pastor and the only daughter of Pastor E. A. Adeboye and Pastor Mrs. Foluke Adeboye of the Redeemed Christian Church of God (RCCG). Bolu has three siblings, all brothers, who are also pastors. Beyond that, she is also married to Pastor Akinsanya Adubi, a Senior Pastor in the RCCG, Jesus Palace Parish, Maryland, USA. The couple resides there with four children.
Bolu Adubi is the founder and President of the RCCG Royal Priesthood Ministry. This ministry was formed to create a place where pastors' and ministers' children can express themselves. Being a pastor's child, she has been there and therefore knows the need and importance of such an organization. She is a beam of knowledge and hope for the young people in America, both blacks and whites. She is a pastor that has the interest of the youth at heart, and she has inspired and changed the lives of many of them.
Bolu Adubi's Profile Summary
Full Name: Adeboluwagbe Adubi
Date of Birth: 12th April 1970
Age: 53 years old
Parents: Enoch Adejare Adeboye (father) and Foluke Adenike Adeboye (mother)
Education: Not Available
Occupation: Pastor
Bolu Adubi Was Born 53 Years Ago
Pastor Mrs. Bolu Adubi was born on 12th April 1970 to her parents, Pastor Enoch Adejare Adeboye and Pastor Mrs. Foluke Adenike Adeboye. Her parents got married on 17th December 1967. The union was blessed with four children; three boys and a girl. Bolu is the second child and the only girl child in the family.
Her Father is the General Overseer of the Redeemed Christian Church of God
Pastor E. A. Adeboye is the General Overseer (GO) of the Redeemed Christian Church of God. The 81-year-old pastor holds a degree in Mathematics from the University of Ife. He graduated in 1967, the same year he got married to his wife, Pastor Mrs. Foluke Adenike Adeboye. He further holds a master's degree in Hydrodynamics and a Ph.D. in Applied Mathematics and is a professor of Mathematics, all from the University of Lagos.
As he is popularly called, Daddy GO became a pastor of the Redeemed Christian Church of God in 1975 and a General Overseer (GO) in 1981. He is strong in his worship of God and the church. This trait is what we see in his only daughter—the passion for continuity and expansion.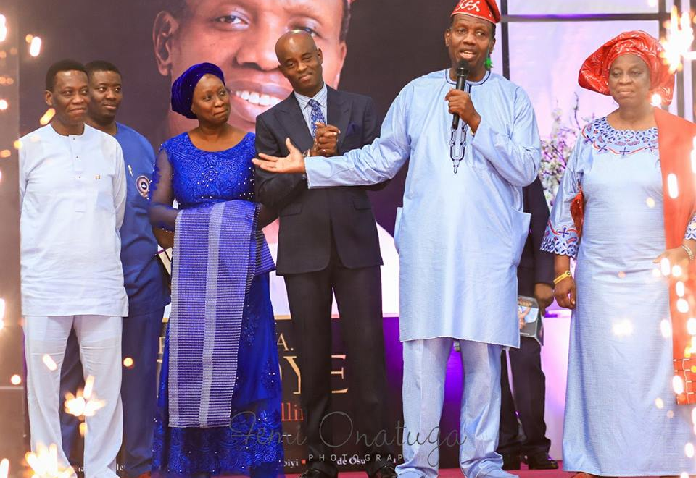 Her Mother is Also a Pastor and a Writer
Popularly known as Mummy GO, Bolu's mother is a writer, conference speaker, televangelist, and pastor. Above all, she is the mother to Pastor Adeboye's children. The 75-year-old wife of the RCCG GO is from a royal family in Owa Obokun Oji in Ijeshaland, Osun state. Her father, Jacob Adelusi Adeyokunnu, was a teacher and catechist in the Methodist mission. She attended Methodist schools for her primary and secondary school education. Pastor Folu has a diploma in Education from the University of Lagos College of Education. She has been pastoring alongside her husband and has influenced her children positively, especially her only daughter.
From the background we have on Bolu's mother, we can see that she has had religious training from her childhood. She was brought up to know and serve God in the church. The same also is true about Bolu. Being a girl child, she must have looked up to her mother and dreamed of being like her. Her upbringing was in the church, and she decided to remain in the service, just like her mother.
Bolu Adubi Follows in Her Parents' Footsteps
They say that the apple never falls far from its tree and such is true about Pastor Bolu Adubi. An offspring of two pastors, yet she chose the same profession as her parents. This kind of scenario is common, but the uncommon thing is that, out of the four children born to the Pastors, all of them are pastors. Very rare indeed and a unique occurrence.
There is no much record of Bolu's birthplace, childhood, and schools she attended. All there is about her, on the internet, is that she is a pastor based in Jesus Palace Parish, the RCCG branch in Maryland, USA. She pastors alongside her husband in the same church. She and her brothers are out to open more branches of the church around the world. And since they started at a young age, they pay detailed attention to the youths and their needs.
She is Happily Married to Pastor Akinsanya Adubi
Another interesting fact about Bolu is that she also got married to a pastor. Indeed, she is not tired or done with the things of God and the church. Most people in her shoes would choose otherwise, but she is not bored at all. It can only be love that will drive her this much.
Pastor Akinsanya obtained his bachelor's degree from the University of Ife and his master's degree from the University of Benin. He is a well-studied man as he has studied in at least five different institutions around the world. Some of these universities include Federal School of Surveying, Oyo, and Chesapeake Bible College and Seminary, Ridgely, Maryland USA, where he got his Doctoral Degree in Pastoral and Clinical Counseling. In addition, he is a Certified Counselor and runs a free counseling service every Wednesday to help his community. Above all, he is a good husband to Pastor Bolu and a good father to their four children.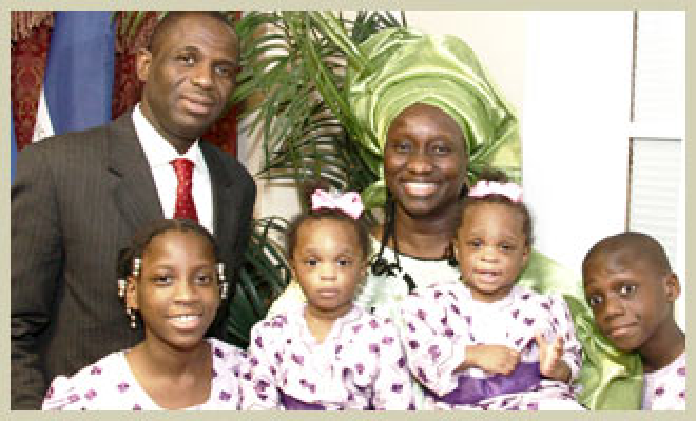 A Look at How Successful Her Brothers Are
Bolu is the second child and the only daughter of the family. She is from a family of pastors, from parents to siblings. All her pastor brothers are successful in their individual careers. They are all well educated with higher qualifications from different universities in the world. In addition, they attended some pastoral schools and got certificates too.
Pastor Adeolu Adeboye
Pastor Adeolu Adeboye is the first child of the family and he is in charge of Team Nehemiah, a team responsible for the security and smooth running of activities at the Redemption Camp. He owns Wise Man Apparel, a company that deals in fashion outfits and has offices around Nigeria. He is happily married to Mrs. Tope, and their union is blessed with three children.
Pastor Dare Adeboye
Dare Adeboye was the third child and the second son of the family. Born on 9th June 1978, he was eight years younger than Bolu. He died on the 4th of May 2021, and his death was a shock to all. He died at the age of 42, few days before his birthday, leaving behind his wife, Temiloluwa, and three children. Until his death, Dare, who was popularly called Pastor D., was the Youth Provincial Pastor in Eket, Akwa Ibom State. He was in charge of national youth affairs. Pastor D was loved by all, and he was referred to as Enoch himself because he shares a striking semblance with his father. He represented his father well and was loved by all, even in death.
Pastor Leke Adeboye
Pastor Leke Adeboye is the last child of the family and currently the Personal Assistant to their father, Pastor E. A. Adeboye. He is an energetic pastor that has heaven as his goal. Leke is a member of the executive board of the RCCG Worldwide and the youngest to become an assistant pastor in the United Kingdom. He is married to Titilope, and their union is blessed with children.