Peter Okoye has been married to Lola Omotayo-Okoye since 2013. The winger has a total of two children, a son and a daughter respectively named Cameron Okoye and Aliona Okoye.
Many have continued to compare the marriage of Prince Harry and Meghan Markle to that of Peter Okoye and Lola Omotayo-Okoye, even labeling the latter couple as the "Duke and Duchess of Awka" because of the similarities both marriages share. These similarities are found in the couple's age differences, their different ethnicities, and lots more. Despite growing criticisms against their union, Peter and his now-wife — Lola — stood by each other, and today, their marriage has been able to withstand the test of time. 
Peter And Lola Started As Friends
Finding your partner can sometimes be challenging, but the astonishing thing about it is that your partner can come into Your life in different ways: at work, on a dating app, through mutual friends, and so on. Sometimes, your perfect match may be a person you've already known for years. Peter and Lola are one couple that has once again reminded us all that friends falling for each other could be magical.
They had always known each other for a very long time before they met in person. When Peter was one-half of the P-Square duo with his brother Paul Okoye, they often contacted Lola as she and her agency organize shows that had P-Square in attendance. 
Peter was introduced to Lola by his friend and former manager, but before their eventual meeting, Lola was already a stunt fan of the P-Square group, thanks to P-Square's manager who offered her one of the singers' CD. From getting addicted to the duo, she grew some form of likeness for them, not knowing she would settle for one of them.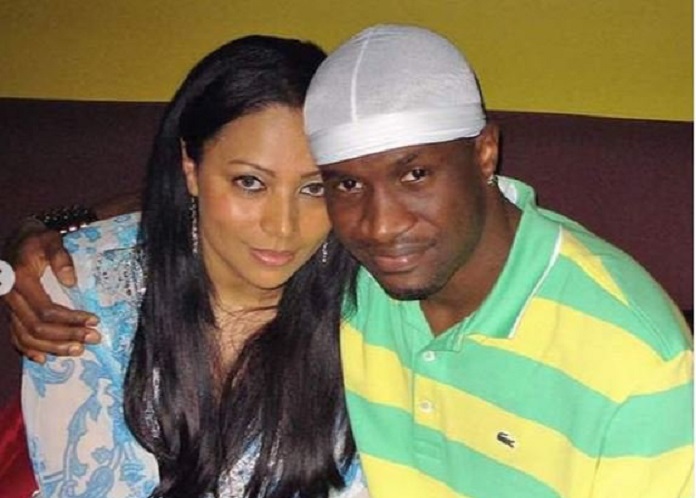 Fate eventually had its way as Lola invited the duo to perform at events hosted by her agency, where she worked as a marketing representative. Why invite any other artiste other than her favorites? She used her influence to make sure P-Square performed at most of the events her brand organized. 
As a fan of the music group, Lola attended most of the concerts P-Square hosted and performed in. She also recommended them for gigs. Over time, Peter started taking a liking to Lola. The two eventually met at a show in Enugu. Peter summoned the courage to request her phone number but she refused and told him that he should find a means to get it if he really wanted her phone number. A challenge that Peter did not hesitate to accept.
After P-Square fell out with its former manager, it became hard to contact Lola. However, Peter was determined, and he searched for Lola all around Lagos until he found her where she worked. The couple then started dating in 2006. They took their time to get familiar with each other before eventually getting married 7 years after they started dating.
They Had A Lavish Wedding Ceremony
After seven years of dating, Peter and Lola chose their wedding date, and on Sunday, November 17, 2013, the traditional wedding ceremony happened at The Ark Event Centre, Lekki, Lagos. As expected, the occasion was graced by top celebrities and highly regarded socialites like Aliko Dangote, Rotimi Amaechi, Kanu Nwankwo, Emmanuel Adebayor, Flavour, Genevieve Nnaji, DR. Sid, Phyno, Don Jazzy, Timaya, Uti Nwachukwu, Funke Akindele, Chinedu Ikedieze, and a host of others.
The chairman of the wedding was meant to be Mike Adenuga, owner of Globacom Telecoms. Still, as he could not make it to the wedding, he was represented by Mohamed Jameel, the Chief Operating Officer of Globacom Telecoms. However, the most recognizable absence at the wedding was that of Peter's elder brother Jude Okoye.
Are Peter And Lola Still Together?
The marriage between Peter Okoye and Lola Omotayo-Okoye has been rosy despite various external vices that have tried to pull them down. Some of the issues the couple have fought against since they tied the knot include the following –
1. Their Age Difference
the Nigerian society would quickly frown at men who tend to take older women as wives. Fortunately, what was once regarded as a stigma is gradually being embraced as a norm as more women get hooked up with younger men these days. Despite the new trend, Peter and his wife bore continuous criticisms against them. Peter is seven years younger than his wife, and despite the backlash, the singer has made several stands on this and insisted that age is never a barrier when their love is concerned.
2. Differences in their Tribe 
Lola has received several lashes from tribalistic haters online and offline for being biracial. Peter is Igbo while his wife is a Yoruba woman, and to some, it's even worse as she is biracial, her father being a Nigerian and her mother, a Russian. She has received insults from people who preferred Peter had married someone of their own preference.
3. The Bad Blood Between Paul And Peter's Wife, Lola
Many have blamed Lola for P-Square's breakup. During the twins' recent birthdays, Lola wrote a birthday wish for her husband and his twin on her Instagram and asked that they came back to making music together. Paul's reply to Lola's birthday wish to him, and his brother was what fueled the accusations of Lola master-minding P-Square's breakup. His response was quite harsh, saying that at the age of almost 50, she still thinks she can be manipulative and controlling as always. He accused her of planning the breakup of P-Square, and it played out as she wanted it to. He further accused her of acting a saint on social media and claimed she is quite the opposite of it. This did not end without the brothers dragging each other on social media, and as expected, it further deepened the rift between them. 
The Okoye brothers separated in 2017 following rumors that Peter no longer wanted Jude Okoye, their brother, to be involved in their affairs. Since their breakup, the two have worked separately to build their careers. While fans are still hopeful that the twin will one day resolve their differences, the hope of bringing back P-Square may be impossible. 
How Many Kids Do Peter And Lola Have?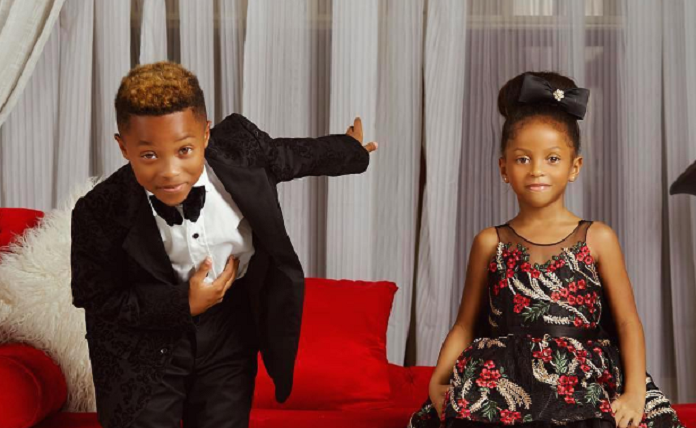 The couple has two kids together, both of whom they had before their marriage in November 2013. Their first child, Cameron Okoye, was born on September 24, 2008, two years after the couple began dating officially. Their daughter, Aliona Okoye, was born on January 22, 2013, the same year the couple got married.