Peter Obi is happily married to Margaret Brownson Usen and together they have two children; Gregory Peter Oseloka Obi and Gabriella Nwamaka Frances Obi.
Obi is the man on the lips of every Nigerian especially now that he is a presidential candidate for the 2023 general election. Besides that, he had long made a name for himself as an established businessman and politician who served as governor of Anambra State from 2006 to 2014. However, besides having a successful business and political career, he also has built a successful family with his wife. Meet his wife and children.
Peter Obi and Margaret Have Been Married For Three Decades
Peter Obi and his wife try as much as possible to keep their personal life out of the public eyes, hence, there is little information about their family life on the media. However, it is known that the couple got married in 1992, making it their 31 in marriage.
According to Mr. Obi, his wife was introduced to him by a mutual friend and as of then, they were both ready for marriage. So, it did not take them a long-drawn process to tie the knot.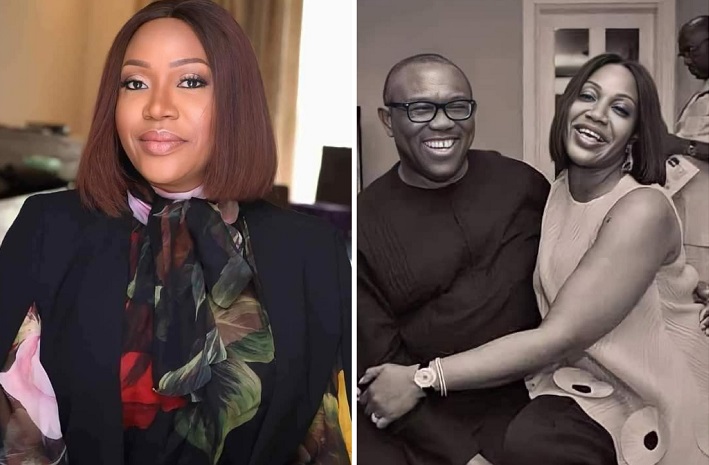 Peter Obi got married to his wife in a low-key church wedding ceremony in London and the ceremony had in attendance only 40 guests at the reception. At that time, he was based in London and trying to establish himself in business.
Even though he hardly brings information about his wife and children to the public, the Anambra State former governor once opened up about the kind of person his wife is. According to him, his wife is somewhat his opposite and loves to enjoy life a lot.
Margaret Obi is a Businesswoman and Philanthropist From Akwa Ibom State
Margaret Obi is the first and only wife legally married to Peter Obi and as well, the mother of his two children. She was born Margareth Brownson Usen and hails from Akwa Ibom State, in the south part of Nigeria. Margaret is a child advocate and great philanthropist who is passionate about Nigerian women. She has empowered a lot of women in Nigeria and has won the hearts of many as a result of her unique personality and good heart.
Mrs. Obi is reportedly the brain behind her husband's National Gender Affirmative Action. The initiative which ran under Peter Obi's administration encourages that a minimum of 50% of employment slots be given to women. She was the facilitator of the establishment of the family court in the Anambra State Ministry of Women Affairs and Social Development (MWASD).
The court primarily deals with the issue of child abuse and violation of women's rights especially that of widows in inheriting their late husband's assets and properties. Just like her husband, Margaret Obi is also a private person, hence, information about her personal life and the businesses she runs is scarce in the public.
Peter and Margaret Have Two Children
Peter Obi and his wife Margaret are parents to two grown-up children; a male and a female. Their names are Gabriella Nwamaka Frances and Gregory Peter Oseloka Obi. Meanwhile, Peter Obi once said that his children have never taken part in any "public life". Meet them below
Gabriella Nwamaka Francess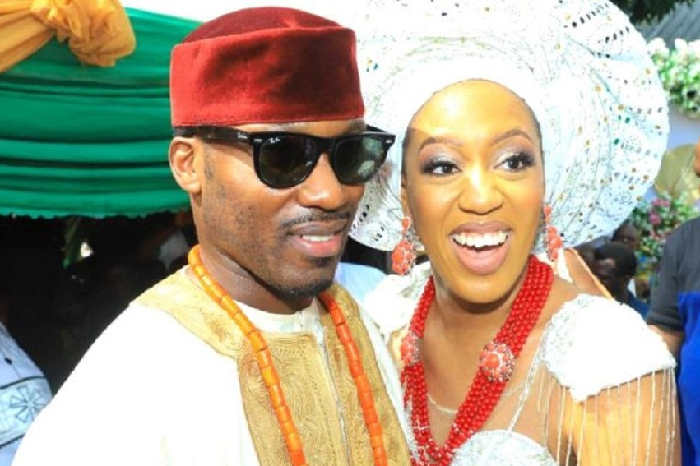 Peter Obi's daughter Gabriella got married on 17th April 2022 in a traditional marriage ceremony at the Golden Tulip Hotel in Agulu, Anambra. She married Chukwuma Okeke-Ojiudu, a Chicago-raised businessman who hails from Alor in Anambra State. Chukwuma is the Supervisor of the Nigerian Content Development and Monitoring Board (NCDMB).
Gabriella's wedding reunited the political personalities, friends, and some relations of Peter Obi. Some of the notable persons in attendance at the event include former governor of Anambra State and Minister of Labour, Dr. Chris Ngige, former national chairman of APGA, Victor Umeh, and many others.
According to Peter Obi, her daughter Frances is a secondary school teacher and that is the main thing that makes her happy. Besides these, nothing more is known about her.
Gregory Peter Oseloka Obi
Gregory is Peter Obi's only son. Though their birth years are not known, Oseloka was reportedly born two years after Nwamaka. He is a graduate of Philosophy from Bristol University, England. Peter Obi described his son as who is often on his own, hardworking,  and cannot stay without doing anything.
According to the father of two, his son Gregory finished school, came to him and said: "I want to be on my own, I don't want to have anything to do with your business. I want to work". Mr. Obi did not have a choice but to encourage and support him as he moved on with his life.
Oseloka is based in the UK where he runs a movie theatre and production company. He also has an acting career and has had roles in a couple of Hollywood movies. Moreso, he has worked as an assistant production manager at Africa International Film Festival (AFRIFF) and as a business development executive at Konbini, London. From the look of things, it seems none of Peter Obi's children has an interest in his political life and ambition.
Peter Obi's Marriage Has Faced Divorce Rumors
Sometime in 2017, rumors made rounds that Peter Obi's marriage was about to hit the rocks with the claims that his wife is making serious plans to divorce him. However, Mrs. Margaret Obi did not waste time debunking the news a few days after it went viral.
Speaking to News Reporters in Lagos, Peter Obi's wife said that she learned about the news on a Sunday after church service. According to the former governor's wife, the rumor was the height of wickedness. She said that after she got home that very Sunday and switched on her phone, she started receiving countless text messages from concerned Nigerians about her supposed divorce proceedings against her husband.
The mother of two made it crystal clear that she is happily married to her husband and nothing related to divorce had ever crossed her mind. Mrs. Magaret further asked God to forgive the peddlers of the false news and also advised journalists to ensure they verify every news before going to the press for publication.
In conclusion, she prayed to God to pour his abundant blessings on the institution of marriage and withstand what she described as a recourse of modernism that is seriously threatening the institution, thus, causing lots of cracks in the wall.