Dr Paul Enenche, the founder and general overseer of the Dunamis International Gospel Center, has been married to Dr Becky for more than two decades. The couple got acquainted while in the university and has nurtured the friendship into a marital relationship that has become the envy of many people. Not only do they work together in establishing a great ministry, but they have also put hands together in raising their children in a God-fearing way. As a result, they have set the standard for their congregation to emulate in their marital relationship and family lives.
Apparently, Dr Paul and Dr Becky Enenche enjoy marital bliss and, therefore, work together to impact society by sharing tips on achieving a successful relationship/marriage on their social media handles. The way the two respect, adore and support each other has been well acclaimed by several people. As such, they have become a role model to many.
Pastor Paul Enenche Has Been Married to His Wife, Dr Becky, For Over 27 Years
Dr Paul Enenche and his significant other, Dr Becky, are natives of Benue State. The two met for the first time at the University of Jos, where they studied Medicine and Surgery. While in the university, Becky was reportedly her future husband's spiritual daughter and was said to be healed of an eye problem by Dr Enenche, who was then popular on campus as Bro Paul Enenche. Before her healing, Becky was used to wearing spectacles, but after Pastor Paul prayed for her, she stopped wearing them.
He also imparted in her spiritual gifts, including interpretation of tongues during their courtship, as both knew from the onset that their marriage would be more of taking a spiritual walk together. Following their graduation from medical school, the two exchanged marital vows on April 16th, 1994. They recently celebrated their 27th wedding anniversary and have kept the sparks between them burning since they got joined in matrimony.
Having achieved a long-term marriage, the couple admonishes people to embrace the love of God, which enhances submission in marital relationships, and submission, in turn, boosts love. Amazingly, the two often wear matching outfits and do the work of God together. Dr Paul Enenche and Dr Becky work together as a team, which has helped them grow their ministry into one of the biggest in the world.
Has Their Marriage Seen Any Scandal?
Thus far, to the knowledge of the public, Dr Pastor Paul Enenche and Dr Becky have not been involved in any scandal since getting married. Instead, the cute couple has constantly garnered praise for their ceaseless efforts in making their marriage work. Despite their busy schedule, they still make out time to go on a date and normally shop together, buying mostly matching outfits. Also, they go on personal retreat together and equally go for ministration as a couple. No wonder they have achieved a scandal-free long-term marital life.
Dr Becky Works Alongside Her Husband in His Ministerial Journey
After years of searching for fulfillment of purpose in their professional careers as medical doctors, Dr Pastor Paul Enenche and Dr Becky embarked on prayer and fasting, seeking God's will for their lives. They received great revelation from God, which prompted them to abandon their work in the medical field to begin working as ministers of God full-time. Two years into their marriage, the pair kicked off their ministry fully and held their first church service at the Abuja Centre for Arts & Culture. Shortly after, they moved their church service to Abuja Sheraton Hotel and Towers.
Later in 1997, Dunamis International Gospel Center moved to their own property at Area 1, Garki, Abuja. Since then, the church has been growing tremendously. Dr Paul Enenche started constructing the 100,000 seat church auditorium, known as Glory Dome, in September 2014. It was completed in 2018 and is the biggest church auditorium in Nigeria at the moment. Having been supporting her husband to fulfill his divine mandate, Dr Becky has been serving as a pastor at Dunamis International Gospel Centre (DIGC) since 1996. She preaches and teaches the Gospel full-time and also works as the youth pastor at DIGC Headquarters.
She often preaches the undiluted Word of God at conferences and is very passionate about her calling. Her other roles at DIGC include Director of Administration of Dunamis International Gospel Centre Abuja, Director of Destiny Academy, and Destiny College. As an educationist, Dr Becky Enenche serves as the proprietress of Dunamis International School, which has crèche, nursery, and primary classes. She plays a mentorship role to the young women in the ministry and has delivered several of them from prostitution.
She organizes monthly meetings for women called Marital Success Strategies for Enriching Sisters (MASSES) and Relationship Strategic Success Secrets. The ever-cheerful minister is additionally gifted with an angelic voice and has released many gospel songs and albums in the past years. Some of her songs include 'Yahweh,' 'I see the Fire in His Eyes,' 'Completely Dependent on You,' and 'In You We Live.' Besides co-authoring daily devotional, Seed of Destiny with her husband, Dr Becky has authored many other books, including "14 Secrets Plus One to a Beautiful Marriage," "The Alabaster Box," and "In-laws, In-loves and Outlaws."
Pastor Dr Paul and Dr Becky Enenche Share Four Lovely Children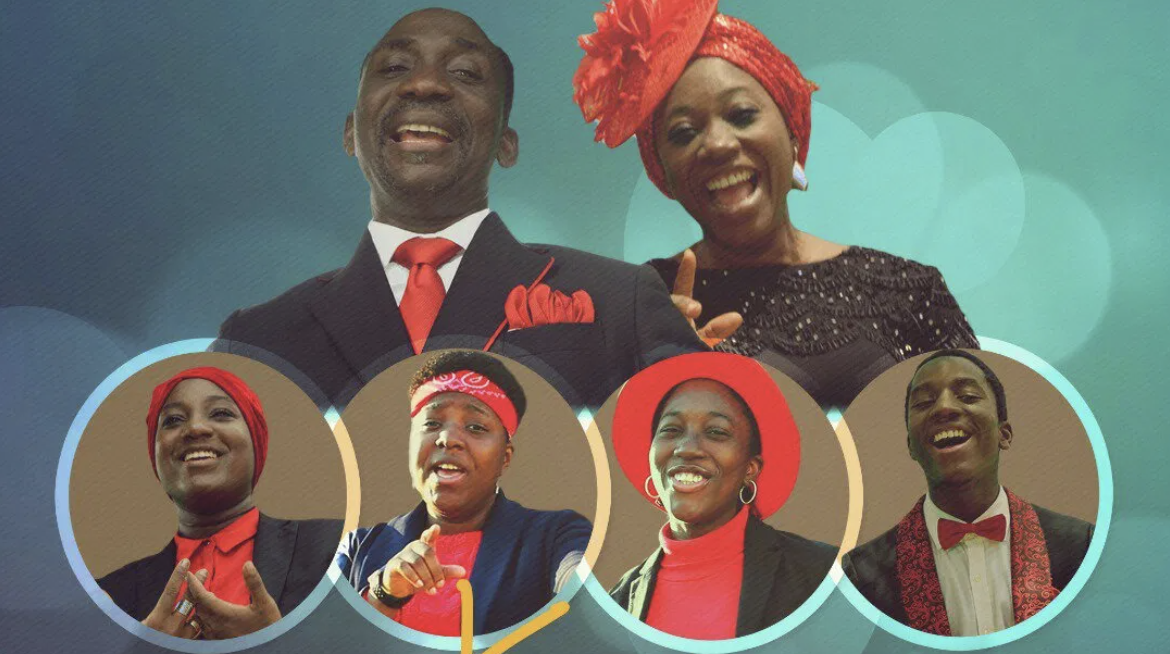 Dr Becky Enenche and her husband are blessed with four children; three daughters, namely Deborah, Daniella, and Destiny Paul-Enenche, and a son christened Daniel Paul Enenche. Interestingly, the couple have influenced their kids with their lifestyle, and they are actively serving in the ministry, following in the footsteps of their parents. Here are more details about Dr Paul and Dr Becky Enenche's children.
Deborah Enenche
Like her mother, Deborah Enenche has a powerful voice that often draws people closer to God whenever she is ministering. Most times, she ministers during worship sessions at Dunamis International Gospel Centre programs or conferences. The fast-rising gospel artist was born on March 28th, 1995. She acquired Bachelor's Degree in Law from Northumbria University, United Kingdom, and graduated from Nigerian Law School in 2019. As a lawyer, Debee had an 11-month stint at the Federal Competition and Consumer Protection Commission before gaining her current role of creative director at DIGC.
She has ministered at Winners Chapel's annual Shiloh program and has gone ahead to release several albums and singles. Some of her songs include 'Even If You Slay Me' (2021), 'Let Me Want What You Want' (2020), My Heart Is Panting For You' (2020), 'I'll Waste My Life' (2020), and 'I Am All For You' (2020).
Daniella Enenche
With all of Dr Paul and Dr Becky Enenche's children becoming gospel artists like their parents, it's no surprise that Daniella started releasing studio albums in her teens. One of her albums titled, 'Praising The Lord' was dropped on December 31st, 2015 and she released an Extended Play titled, 'GOD FIRST' in September 2017. Daniella has released songs such as 'Don't Slip Away,' 'Olololo,' and 'Let You Know.' She was born in 1998.
Destiny and Daniel Paul Enenche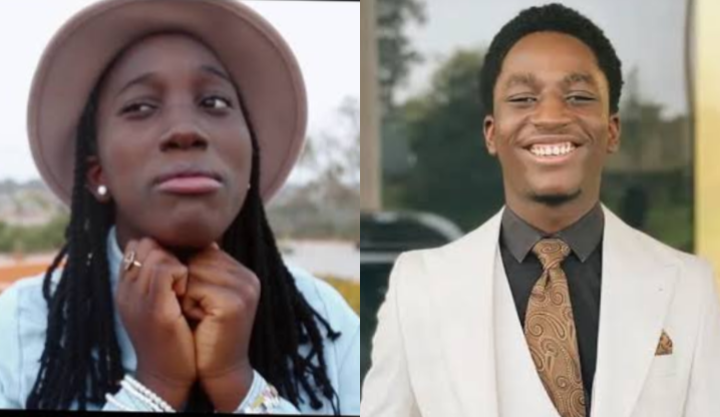 Unlike Dr Pastor Paul and Dr Becky Enenche's first two children, much is unknown about Destiny and Daniel Paul Enenche. Both have stayed away from the spotlight and are not active on social media platforms. The well-known fact about the two is that they are also gospel singers and ministers together with their parents and siblings at DIGC. In 2015, they ministered at the Dunamis International Ministers Flaming Fire Conference (IMFFC).
In addition to having a melodious voice, Daniel Paul Enenche is a talented dancer. He normally dances together with his dad in some of the church services. Interestingly, Destiny and Daniel are constantly being featured in the albums of their parents and siblings. They include 'Yahweh' by Dr Becky Enenche, 'Let Me Want What You Want' by Debee, and 'Praising The Lord' by Daniella.
Are Any of Paul Enenche's Children Pastors?
Dr Pastor Paul and Dr Becky Enenche have obviously raised their children to follow the ways of the Lord. As such, one wouldn't be surprised to find out that some of their kids have decided to follow in the footsteps of their parents by choosing to become a pastor. However, at the moment, they are only ministering as gospel artists and haven't become an ordained minister, which is quite certain of happening, as their parents abandoned their medical practice to become full-time ministers. Till then, we wish them the best in their endeavors.