Launched in August 2015, Infinix Hot 2 is a product of the Hong Kong-based smartphone company Infinix Mobile. The phone comes with an inbuilt battery, and a touchscreen which measures 5.00-inch and has a resolution of 720×1280 pixels, among other features.
Infinix came to the Nigerian market just when Tecno was beginning to make as much noise as possible and Nokia was becoming quieter. Soon, the company took to the forefront with the launch of the Infinix hot 2 which is regarded as Africa's first Android One Smartphone.
That means it came to provide a cheap option in the android market. With that in mind, the build of the phone is not as you will find with more expensive ones.
Interestingly, however, the phone has enjoyed quite a massive followership thanks to the features it displays and the fact that among the more affordable phones, it has much to offer.
Infinix Hot 2 Prices in Nigeria, Specs, Features and Comparison
Build quality and design
Sound quality
Memory and storage
Battery
Processor and Software
Quick Specs
Pros
Cons
Verdict
Infinix Hot 2 Build Quality and Design
Built with a plastic body, the phone is not one of the strongest as it can easily scratch. The good thing, or bad for some, is that it is not very heavy nor is it extremely light weighing 160grams.
While it is not the strongest on the quality of build, it has good looks, even though it will not beat many others on the runway.
The positioning of the buttons on the phone are rather regular. The volume and power buttons are found at the right side of the phone while the left is left blank. The upper side has a 3mm earphone jack and the USB/Charger port at the top.
It comes with a screen that has 5 inch IPS Display and furnished with 720 x 1280 pixels. The touchscreen of the phone is designed with a Dragon Glass so it is anti-scratch.
Like most other Infinix phones, this is designed to support 2 Sims (Dual Sim).
If you are interested in having the Infinix Hot 2, it comes in three colours; black, white, and gold.
Infinix Hot 2 Sound Quality
What you always see is a phone that has the speakers either in the front or behind. Well, it is different with the Infinix Hot 2, which has the speaker placed underneath the phone.
With the speaker placement, it should definitely be hard for the sound to be as high as to the sky. Hence, if you want something that is the loudest, you may just strike this out.
But if it is a crisp sounding phone that you want, this is generous in that aspect. The sound quality is good and since it is not the loudest in the line, it will be better if you use it indoors than it would be outdoors.
Finally, if you are using your headset, this should give you great sound quality again, but not the loudest still.
Infinix Hot 2 Price in Nigeria
Jumia Nigeria : #17,000 to #25,000 (2GB RAM)
Memory and Storage
One of the interesting things about this phone is that it has a very generous storage capacity. 16 GB is what you get with the internal memory, while it can take a micro SD of up to 32 GB. Essentially, we are looking at a phone that can have as much as 48 GB of storage space.
Before we get all excited, there is one problem though. With a 2 GB memory or even 1 GB that come with some, you will not have it move the fastest of phones, and definitely, it is not the one that will go flawlessly as regards multitasking.
If, however, you do not get the storage space all filled, you should be able to have the phone going all right without any problem.

Infinix Hot 2 Battery Life
The earliest problem people had with the Infinix Hot 2 is its 200mAh battery life. Even though it would take only 2 hours to get fully charged, doesn't last more than 5 hours for a heavy user. By this, I mean for someone surfing the net and playing music at the same time.
The company was soon to detect this flaw as it later came out with a 3000mAh battery which came with an improved use time. You can get the extra battery bought differently since the phone comes with a back that can be opened and a battery that can be removed.
Still, if you are someone who doesn't need to do much with a phone, just the basics and listening to music, the 200mAh battery will do fine for me.

Processor and Software
Developed as a partnership between Google and Infinix Mobility, the phone has an Android 5.1 OS version. For the processor, it has a 1.3GHz quad-core Cortex-A7 CPU. It is the same processor that both the 1GB RAM version and the 2GB Ram version of the phone uses.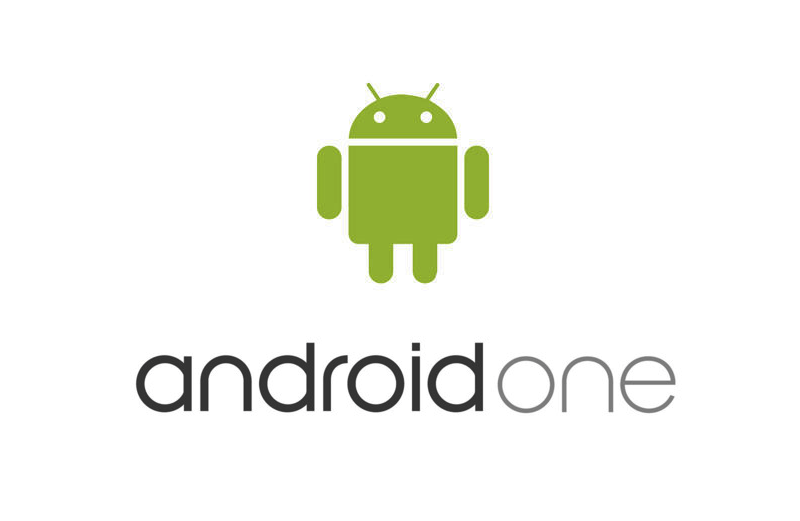 Importantly, as earlier mentioned, the phone runs an Android One device. This means that the device has with it the unedited Android or should I say undiluted. Hence, it will enable you to get the latest Android OS running for 2 years before you will need to update.
Other benefits with this is that it comes with a software that is very close to Stock Android, and of course, it doesn't come expensive.
Camera
The camera is neither the best nor is it the worst out there, coming at 8MP back camera and a 2MP front camera. That is what most others, even more, expensive ones offer, but that doesn't mean that is the best megapixel you can get.
In the real world, however, the back camera performs as expected. That is most especially in the daytime. When the light is out and you are making use of the camera flashlight, there is a little of foot-dragging, but it is not all flawed.
The front camera which as stated is a 2MP piece doesn't finish up the job as good as it could. The good thing though is that it comes with just like the front camera with the capability of taking 3264 x 2448-pixel pictures.

Infinix Hot 2 Quick Specs
Battery: Either 2000 mAh or 3000 mAh.
Memory: You either get the 1 GB or 2 GB RAM
Storage: 16 GB internal and 32 GB slot for Micro SD.
Build: Plastic build
Colours: Black, White, and Gold
OS: Android 5.1.1 Lollipop (Android One)
Pros
There is generosity with the storage capacity.
The sound quality is good.
Improved battery that provides better life span.
It is not as expensive as many others.
Cons
It doesn't have the best quality you can get.
Not the most appealing in looks.
The memory is not best in comparison to the storage space.
Verdict
This is not the phone I can recommend that you buy, most especially now that the market has many that are not only cheap but way better. However, if you are on a tight budget and you are looking for something as a second option phone, then this can fall somewhere on your wishlist. At least, while it may not be very strong, it comes with good features and the potentials of being the heavy working phone if only you can get for it a better battery or arm yourself with a power bank.
Infinix Hot 2 Price in Nigeria
The price of the Infinix Hot 2 in Nigeria varies based on where one is buying. Online, you can get it from various online stores at prices between 17,000 Naira and 25,000 Naira.
In the box, what you the phone comes with is a pair of earphones that have a quality look, a USB cord, a charger, and a user manual. There is also a battery.
Available on Jumia Nigeria at the best price: #17,000 to #25,000 (2GB RAM)