Ultimate Cycler is a popular Ponzi scheme that was launched in Nigeria in 2016 during the recession. The networking scheme became an alternative source of a quest for quick cash following the devastating crash of MMM.
Ultimate Cycler boasts of being a mutual community where members help one another financially. In other words, a member only pays the stipulated amount of money directly to the bank account of another member whose turn it is to receive the cash.
While the networking scheme has joined its predecessors in the state of redundancy, here's how it works (or use to work).
How Does Ultimate Cycler Work?
The Ultimate Cycler is like a pyramid scheme with several stages to get to the top where the chunk of money is received.
To become a member, you have to register and donation the sum of N12,500 ($25) to another member who will confirm the donation. Your registration is regarded as complete once you've sent the money to the matched recipient. Afterwards, do the following:
Click on My Profile to Login to your ultimate Cycler account.
Scroll down to the Payment Instructions.
Delete the default text and type in your bank account details – the account in which you want to receive your payment.
Onc you've done the above, below are the levels you have to go through.
Level 1
At this stage, the Admin of Ultimate Cycler will automatically match you with 4 new registered members who will pay you N12,500 ($25) each, making it a total of N50,000. If you do not wish to wait for the scheme to match you automatically, you can recruit willing participants to register under you.
Level 2
With 4 persons pushing you up the pyramid, you've automatically upgraded to level 2. At this stage, you are required to upgrade with N25,000 ($50) which you'll pay to an upline member. Here, it is also a 2×2 matrix.
As your downlines follow you, together with spillovers from your uplines, they pay you N25,000 ($50) x 4 = N100,000 ($200).
Repeat the process as in level 1 by re-entering to be matched, this time with the higher sum of money, you'll profit with the cycle of N100,000 ($200), giving you N75,000 ($150) net profit each time you cycle.
Level 3
This is the level where you are supposed to upgrade with N50,000 ($100). At this stage, you will pay the said amount to an upline member to earn N50,000 ($100) x 4 persons = N200,000 ($400) in return, giving you a net profit of N150,000 ($300).
Level 4
In this 2×2 matrix, you upgrade by depositing N100,000 ($200) to your assigned upline member. Once you've done that, you can earn N100,000 ($200) x 4 (persons) = N400,000 ($800). This means your net profit is N300,000 ($600).
Level 5
Also a 2×2 matrix, participants are expected to upgrade by paying N200,000 ($400) to an upline member and in turn, maximize their profit. As designed, they will receive N200,000 ($400) x 4 = N800,000 ($1,600), bagging a net profit of N600,000 ($1,200) from those behind them.
Level 6
At this top level, you can upgrade with N400,000 ($800).  Once you pay the cash to an upline member, you're bound to receive N400,000 ($800) x 4 persons = N1,600,000 ($3,200), maximizing your net profit to N1,2000,000 ($2,400) without end as you keep on cycling.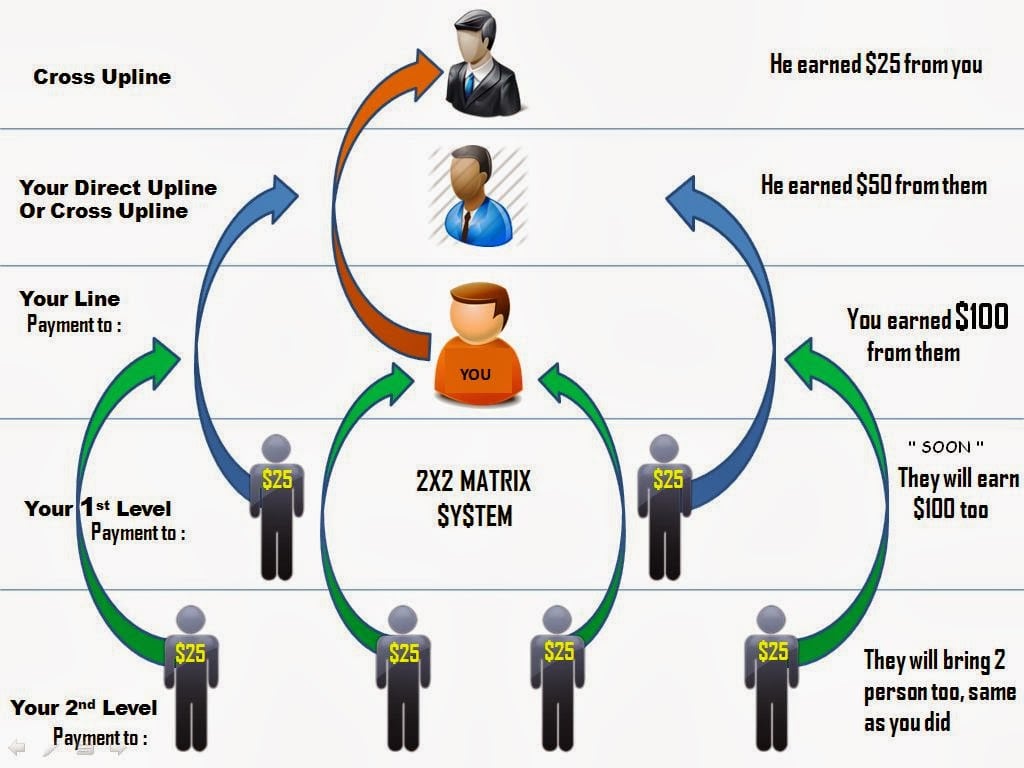 Summary of the Ultimate Cycler Earnings 
Stage 1: $100 (N50,000)
STAGE 2: $200 (N100,000)
STAGE 3: $400 (N200,000)
STAGE 4: $800(N400,000)
STAGE 5: $1,600 (N800,000)
STAGE 6: $3,200 (N1,600,000)
Don't Miss: Swift Nigeria 4G / LTE Network Internet, Data Plans And How To Login
 Is Ultimate Cycler Still Active?
The scheme's website has been out of use since December 3, 2016. It was initially re-opened when the American founder, Peter Wolfing confirmed its return on Saturday, December 17, 2016, on his Facebook page.
Wolfing said they were finalizing special settings that will help them surpass competitors. He assured users of the system's return while boasting of breaking significant records with growth in a period of 30 days which most companies attain in 10 years.
According to Wolfing, Ultimate Cycle is moving ahead to be part of new records that includes the number of people who were helped to become financially free. Also, he promised that the scheme will boost its effort to ensure that 2017 becomes a special year for participants. He claimed that he and his guys are working together as a team to keep users happy.
Based on the above, Ultimate Cycle participants kept their hopes alive, waiting for the return of the money spinner. This never happened, Ultimate Cycle is dead.