Glo network allows you to transfer or share airtime from your already purchased airtime balance to another Glo user. With its constant improvement and provision of customer satisfaction packages, Globacom Limited has risen to become the second most popular Nigerian Telecommunication company.
It is no longer news that Glo is one of the leading network service providers in Nigeria offering its customers several wonderful experiences. There are many different things to know about sharing airtime on Glo, and so, we bring you the details in this article.
How to Transfer Airtime from Glo to Glo
Globacom has made it easy for its customers to share their call credit with anyone they want on the Glo network. Do you wish to express your generosity to your friends, family, and loved ones by sharing your airtime with them? Then, read this article to the end to learn how to use this instant service.
What is the Glo Airtime Transfer Code?
Among the many things you should know about Glo airtime EasyShare service is the transfer code. You need to know the transfer code if not the airtime transfer transaction will not be possible. The Glo airtime transfer code is *131#.
The procedure for sharing airtime on Glo is very simple and convenient. To use the service to transfer credit, pick up your phone and dial *131*phone Number of the recipient*Amount to be transferred*Password#. The transfer PIN is your password.
For example, if your transfer PIN/password is 76543 and you want to transfer N200 to a friend on the Glo network whose phone number is 07098765443, then dial *131*07098765443*200*76543#. Immediately after the command is delivered, you will receive a notification on your phone via text message confirming your transaction. At the same time, the beneficiary will as well receive a text message with information that his/her account has been credited by your number.
Note: You cannot share or transfer the Awuuf (bonus) airtime in your account balance with this procedure, hence, you should, first of all, ensure that the airtime you are heading to transfer is not a bonus but ordinary airtime you loaded with the code *123#. Below, we revealed to you how to share your airtime bonus with your loved ones.
How to Transfer Your Bonus Glo Airtime to Your Loved Ones
For you to share your bonus airtime in the Glo network, there is no other logical way or different USSD code to use. Thus, follow the guidelines below to achieve that
Insert the Glo sim card in which there is the bonus airtime on a mobile device
Then call 121 – the Glo customer service representative line
Follow the instructions and select the number that will enable you to speak with an agent
When a customer agent takes up the call, tell him/her to help you share your bonus airtime with another Glo subscriber
For security purposes, you will be asked a few questions to which you must respond correctly
If you were able to answer the questions correctly, the customer service agent will thus give you a congratulatory greeting
After the call has ended, you will promptly get a text message from Glo about the deduction of your bonus airtime in your Glo sim card.
The person with who you shared your bonus airtime will also immediately get the text message that his/her airtime balance has been credited by your telephone number.
Note: Some of the questions you will get from the customer care agents are as follows
Your name and LGA
Name of the town or village and state you are calling from
The last time you recharged the sim card you want to make the transfer from, and how much you recharged it with
The telephone number of the person with who you want to share your bonus airtime and the amount you want to share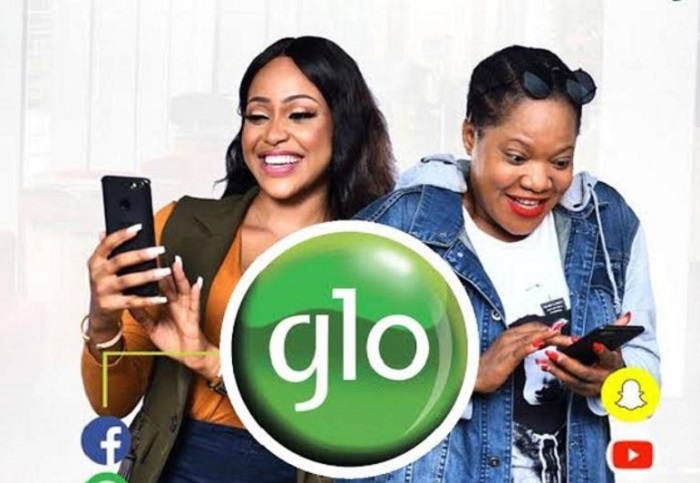 What is the Default Pin for Glo Airtime Transfer?
When you buy a new Glo sim card and definitely have not activated the sim for airtime transfer, the Glo transfer default pin is 00000. It is very essential that you change the default PIN before you can start making transfers because Glo does not allow its subscribers to carry out the operation with the default 00000 PIN for security reasons. Once completed, the default PIN will be reset to the new PIN.
How to Activate the Glo Transfer Pin for First Time Users
Before you can share your Glo call credit to another Glo subscriber, you would need to activate your EasyShare or transfer PIN if it is your first time using the service. To change your default PIN, dial *132*00000*[New PIN]*[New PIN]#. For example, if you want your new PIN to be 78947, then dial *132*00000*[New PIN]*[New PIN]#
How to Reset Your Already Activated Glo Transfer PIN
For some reason, you may decide to reset your airtime transfer PIN to something you can easily remember. If you had previously changed from the default PIN to a new PIN, then, you should follow this procedure to do that. Dial *132*[Old PIN]*[New PIN]*[New PIN]#. For example, if your PIN is 78947 and you want to change it to 54321, then dial *132*78947*54321*54321#
What If I Forgot my Glo Airtime Transfer Pin?
In a case whereby you have forgotten or lost your Glo transfer PIN, then you have to contact the Glo customer care service so they can help you retrieve it. Call 121 and follow the instructions to speak with a customer service agent.
Can You Transfer Airtime From Glo to MTN, Airtel, or Other Networks?
No! You cannot share your Glo airtime with another network subscriber. This question has become one of the most frequently asked by Glo subscribers. Globacom allows its customers to transfer airtime ONLY from their Glo sim card to another Glo sim card, and this service is known as Glo EasyShare.
It is important that we answer this question so that you become aware that your friends, family, and loved ones also need to be using Glo as their mobile number for you all to be able to share airtime within yourselves.
Some Important Facts You Should Know About Glo Airtime Transfer
Also, before we go on with the steps to sharing airtime on Glo, there are common facts you need to know about Glo airtime transfer.
Glo airtime transfer attracts a fee
The highest you can be charged is N10 for each airtime transfer
There is no limit to the amount of airtime you can share or the number of people you can share to in a day
The minimum transferrable amount is N50
You can transfer a maximum of N1,000 and a minimum of N50 at a time
The Glo airtime transfer service is designed for its subscribers to share airtime only within the network. That is to say, you can not transfer your Glo airtime to someone using MTN or Airtel network.