Zenith bank provides various ways to check your bank account number without visiting the bank premises. One of such ways is by using the USSD code *966*00# on your mobile phone.
Zenith Bank is one of the popular banks in Nigeria that is always at its top games when it comes to providing its customers with easy banking activities. No doubt with technological advancement, many banking activities can be done using just your mobile phone. That, of course, includes checking your bank account number. So, if you need to retrieve or check your Zenith bank account number and you can't have it handy, here are some key and easy procedures you can use.
How Important is the Bank Account Number?
Your bank account number is as important for your banking activities as it is with your name and signature. An account number is a set of digits that is used to identify a specific bank account. Banks assign account numbers to each account owned by their customers.
Account numbers are attributed to our money through the banking system. Through it, banks are able to credit and debit individuals or businesses. The following are some reasons why you would need a bank account number
To establish a direct deposit for your paycheck
For someone to put money in your account
When you are authorizing an automatic draft to your account
How to Check Zenith Bank Account Number on Phone 
Zenith bank provides its customers with various ways they can check their zenith bank numbers using their phones without needing to visit the bank. There are various methods you can use to check this number both offline and online. These methods include:
By Ussd code
Through the Zenith bank app
Using SMS
What is the Code to Check my Account Number on Zenith Bank?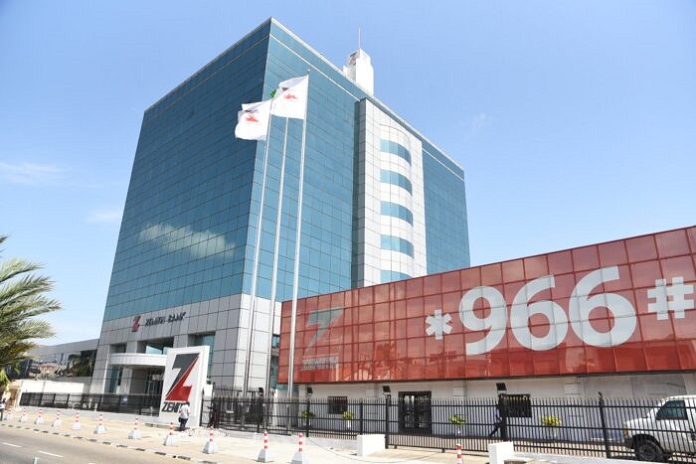 The Zenith bank USSD code for checking bank account number is *966*00#. This USSD code can be used to access several of the bank's services, including checking your bank account number. However, before you are allowed to use this code, you must first activate your Zenith bank mobile banking. Click here for guidelines on how to proceed if you are yet to activate yours.
If you have successfully activated your mobile banking and you already have your 4 digit authentication pin in place, then you can proceed with the following procedures to check or retrieve your Zenith bank account number.
Using your phone number that is duly registered with Zenith bank and linked to your bank account, dial *966*00#
Select "3" for "Retrieve account number"
Kindly enter your 4 digit authentication PIN
Having carefully completed this, your account number will arrive in seconds.
Note: Zenith bank USSD code *966* is available 24 hours every day. This code works on any mobile phone type and it is also accessible on all network types; MTN, Airtel, GLO, and 9Mobile (once the phone number is linked to your Zenith bank account).
Other services you can access with the zenith bank USSD code include:
Transfer money from their account to another
Check your account balance
Open Account
Buy Airtime or data
Pay Bills Update BVN
Deactivate or reset the account pin
How to Check Zenith Bank Account Number via Zenith Mobile App
The Zenith bank app can provide an access to your bank account number should you have a need for it. To be able to use the services on the app, you must first:
Download the Zenith bank app from Google play store/IOS. For easier access, click here
Sign up and log in to the app
You will find your 10-digit NUBAN account number displayed just on your dashboard.
Checking your Zenith Bank Account Number Using ATM
Your ATM card is another tool that can help you gain access to your account. In addition to crediting or debiting your account via the plastic card, you can also help you find your bank details. The following steps can help you check Zenith Bank Account Number using an ATM card:
Visit any bank ATM near you
Insert your card when prompted to do so, with the red surface facing up and ensuring that the edge with the white arrow sign goes in first.
Enter your PIN number (4-digit number) using the keypad and press the "PROCEED" button.
From the list of transaction types, select the "INQUIRY" option. Select "CURRENT" for a current account, "SAVINGS" for a savings account, and "CREDIT" for a MasterCard account.
Your bank statement will appear automatically with your account number in the upper part of the message
Choose 'YES' if you want to do another transaction otherwise 'NO' to end the transaction.
Remember to pick up your card on completion of the transaction.
Note: Be sure your account type is linked to your card. Making "INQUIRY" on an account that is not linked to your card will generate an error "invalid account selected".
How to Check Zenith Bank Account Number via SMS
Reaching the Zenith bank customer care support channel is another easy way you can access or retrieve your zenith bank account number. You can contact the bank's customer support through different support channels, including through direct call or sending an SMS through the Zenith bank customer care numbers;
Send SMS to any of these numbers; +234-1-2927000, +234-1-2787000, +234-1-4647000 requesting for your account number.
Your SMS must contain the following:

Your full name
Phone number linked to the account
Bank BVN
Alternatively, you can send an email to the Zenith bank customer care via [email protected]
How to Check Zenith Bank Account Number at the Bank
Another method you can use to get your Zenith bank account number is by visiting the nearest Zenith bank branch. All you need to do is to locate the nearest Zenith Bank branch and request your bank account number. You may be required to provide the following information:
Your full name
Phone number linked to the account
Bank BVN
If you are able to provide this information, you will be given your account number in no time. Make sure you note it down for future references.
Can My Account be Accessed by Fraudsters who Know My Account Number?
The answer is simply No. No one can do anything with just an account number except transfer funds into it. Account numbers can be shared as u do with your mobile number. However, your account may fall victim to fraudulent acts when other bank details are accessed. These include your signature, cheque, card details, and the mobile phone with which you use for USSD transactions.
If you suspect any leak of a signature, etc immediately inform the bank and take precautions. Dial *966 *911# with any mobile phone number to stop debit transactions on your account.