Access Bank, founded in 1989 and later merged with Diamond Bank in 2018, gives its customers various ways to gain access to their accounts and make transactions without walking into any banking hall. Among the many things Access Bank customers can do away from the bank and on their phones is to check their account balance using either the *901# USSD code, mobile app, internet banking, ATM, and so on.
Checking your account balance is very important for every customer. This reason is not far-fetched from the fact that it allows for customers to track their finances, notice mistakes from the bank if there are any, identify if there's fraudulent activity, and know when there are any missed automatic payments, among others. Get to know the many ways to check your Access Bank account balance.
What is the Access Bank code to check balance?
The Access Bank code for checking your account balance is *901#
How To Check Your Account Balance Using The *901# USSD Code
Dial *901# on your phone number linked to the account
Enter 5 and press send
Wait for an SMS from Access Bank with your account balance
Alternatively, you can dial *901*5# and press send. It is worthy of note that before you gain access to this service, you'll have to activate Access Bank mobile banking or USSD service. To do that, here are the steps to follow
How To Activate Access Bank Mobile Banking
Dial *901# using a line registered to your account
Select the number that gives the option to Register
You'll need to enter the last 4 digits of your ATM card
Create a PIN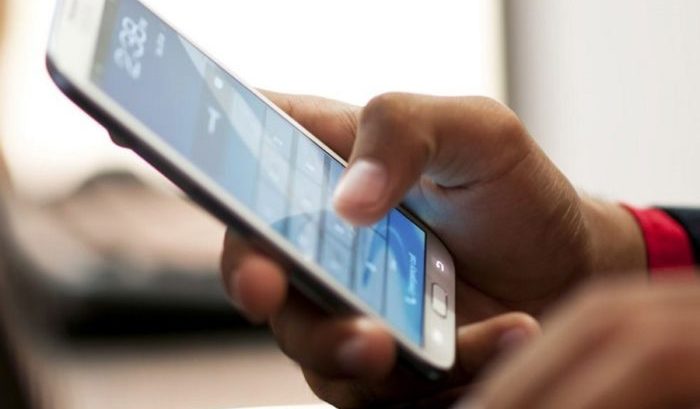 How To Check Your Account Balance Through SMS
Open your SMS App from the mobile phone linked to your account
Type BAL alongside your account number and press send (Example: BAL 1234567890)
Send to 08160000612
You'll receive an SMS containing your account balance
Steps To Checking Your Access Bank Account Balance Online
Follow the steps below to check your account balance online.
Click on this link to take you to the Access Bank page
At the top right-hand side of the page, click on Internet Banking
Click on Individual or Business
Enter your online banking username and click on continue
Type in your password and click on login or sign in
Navigate to accounts and check your balance
If you are new to using the online platform, you can follow the steps below:
Click on the Sign-Up button
Enter your account number
Choose the type of account
You'll receive an email and SMS with a unique code
Submit the code correctly
You'll be redirected to a page where you can choose your preferred internet banking ID
Accept the terms and conditions of the bank
Click on submit
You'll receive a mail
You can log in and start using the channel
Mobile App for Account Balance Checking
Download the Access Bank mobile app on any Android, iOS, or Blackberry device
Enter your username and password to continue
Your account balance will automatically appear on your dashboard
If you are a new user of the app, you can follow the processes below
Download the App
Sign up by providing a username and creating a password
You may need other details such as an account number and email address
How To Check Access Bank Account Balance Using ATM
Visit any ATM (of any bank)
Insert your ATM card
Enter PIN
Click on inquiry
Select account type (whether savings of current)
Your account details will display on the screen
Contacting Customer Service or Visiting Any Access Bank Branch To Get Your Account Balance
There are many branches of Access Bank across the states in Nigeria. You can visit any of them to get your account balance. However, you'll need to provide details such as full name, date of birth, account number, and other proof of ownership of the account.
In the same vein, you can contact the bank's customer center for help with your account balance or any other inquiry about your account or the bank. You can contact Access Bank using any of the following mediums:
+234 1- 2712005-7
+234 1-2802500
07003000000 (self-service center)
01-2273007 (for Mobile Pin Activation)
Send an email to: [email protected]
Use social media platforms such as Facebook @AccessBankPlc, Twitter @accessbank_help and Instagram @myacessbank
If you choose to use the self-service center, you'll go through the following processes
Dial 07003000000 and follow the voice prompt
Press 1 for the account balance option
Insert your ATM card number followed by #
Follow the voice and enter your 4 digit self-service code
This is the code sent to you when activating mobile banking
You'll receive your account balance afterward
Frequently Asked Questions (FAQs) About Checking Access Bank Account Balance
1. Who Can Check Access Bank Account Balance?
All customers of the bank can check their account balance using any of the mediums as given above. However, you have to register your line and link to your account to use the USSD. Also, you need to have an internet connection to use the online platform.
2. Can I Use This Service When I Am Overseas?
Yes, you can check your account balance from anywhere in the world. However, to use the USSD, you have to have an active roaming service.
3. Is It Free To Check Your Access Bank Account Balance?
A 5 Naira fee is charged when you send an SMS while N6.98 VAT is needed for USSD by your network provider. Also, for balance inquiries and other inquiries, there is a charge fee of N10.
4. What Happens If My Access Bank Account Balance Does Not Show?
If you use the USSD, it means that your phone number may have been blacklisted. You can contact the bank's customer center to get help whether it is a USSD problem, mobile app, or online platform you're using to check your balance.
4. How Can I Check My Access Bank Account Balance Using Diamond-Access Bank Account?
If your account was previously a Diamond Bank account, you can use the same code of *901*00# to check your account balance. Alternatively, you can follow this process
Dial *710#
Select 1 (check account balance)
Enter PIN and send
Your balance will display
Alternatively, you can dial *710*556*pin#
OR
Dial *426#
Press 1 (check account balance)
Enter PIN and send
5. Will I Be Able to Check My Access Bank Account Balance If I Have More Than One Account?
Yes, whatever medium you use, there is always an option to enter your account number. You can enter your desired account number if you're using the USSD code, after *901*00#, there will be a list of all your accounts for you to select before you enter your PIN.