Zenith Bank is one of the top Nigerian banks that have always been at the forefront of innovating products that seek to enhance its customer's comfort and safety. For records, Zenith bank was the first Nigerian bank to successfully launch it's Unstructured Supplementary Service Data (USSD) code *966*911#.
One of these innovative measures is the Zenith Bank alert service which they call alertZ. AlertZ is a Zenith banking service that instantly provides its customers with notifications of all the activities that take place in their accounts. It is sent on their mobile phone as an SMS or email. In this article, we will show you different ways you can change your Zenith bank alert number both online (without visiting the bank) and offline (by going to the bank).
Can You change Your Zenith Bank Alert Number Online?
Yes! You can change your Zenith Bank alert number online. In fact, Zenith Bank has made a lot of provisions for its customers to relieve them of frequently visiting the banking hall. Are you experiencing any form of fraudulent activity going on in your zenith bank account, or have you changed your phone number and wish to make it your alert number? Below are steps you can follow for you to change your bank account phone number.
Also, there are many other reasons one might need to change the phone number linked to his/her bank account. It can as well be that you just decided to change lines due to personal reasons or because your old line was stolen. Whatever the reason may be, the bank has made it possible for you to update your KYC information from the comfort of your home.
Requirements for Changing Your Zenith Bank Alert Number
Before we proceed in giving you the steps to follow to be able to change your zenith bank alert number online, here are a few requirements you need to meet that will make you eligible to achieve that.
An active Zenith bank account
Your new phone number
Internet banking account or Zenith bank mobile app
A hardware token that will enable you to generate a token
You will not be able to change your zenith bank alert number without a token. To generate this required token, you need to have a hardware token which will cost you around N3,500 and you can only get it inside the bank. Visit the nearest Zenith bank branch, walk to the customer care section, and request an internet banking application form.
Make sure to fill in correctly all the required information in the form. Submit the form back to the customer representative alongside your N3,500 and you will be given a token.
How to Change My Zenith Bank Phone Number Online
You can change your Zenith bank alert number online through the Zenith bank mobile app, by using your ATM card, and by going to the bank. So, if you meet the requirements listed above, you can now follow the process below
How to change my Zenith Bank Alert Number Online Using the Bank Mobile App
If you are going by the bank mobile app, you need to, first of all, enroll for the Zenith bank mobile banking if you have not been enrolled before now.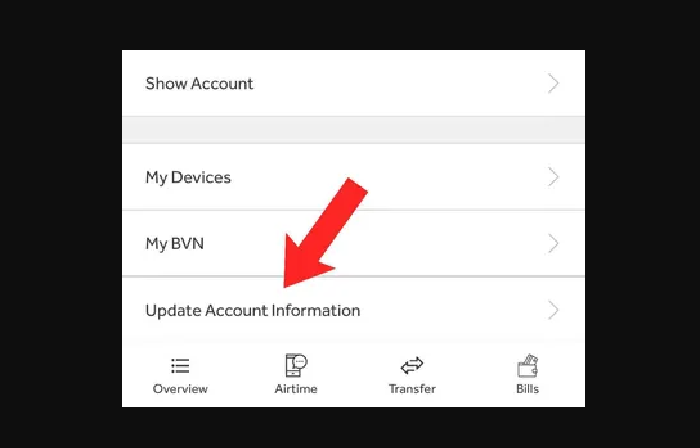 Open the Zenith bank mobile app on your phone and sign in to your account using your login username and pin.
Click on the three-line option menu (hamburger menu) and tap on settings.
Scroll down, and you will see where it writes "update account information", click on it and enter your email address and the new phone number
Click on the confirm button
Enter the token which you have already got from the bank
Enter your mobile app PIN and your transaction PIN
You have successfully changed the old mobile number and the new line is now linked to your bank account
How to Change my Zenith Bank Alert Number Using the ATM
There is also a great option for you to change your alert number with your ATM card without having to face the challenge of long queues in the banking hall.
Visit the nearest ATM branch located around you
Insert your ATM card into the machine
Enter your transaction PIN to access your account profile
It will take you to the next page where you need to enter the new phone number and other account details that are required
Confirm the action by entering your secret PIN again
Having done the above, you have successfully changed your alert number, and just like in the bank, it will take a period of 12-24 hours to reflect on your account and you will start receiving alerts on the new mobile number.
How to Change my Zenith Bank Alert Number at the Bank
If you want to change your alert phone number linked to your account but you do not have the hardware token nor can you afford to buy one at the moment, there is a good option for you. However, you should know that the question of how you can do it online will not come from you because you can only achieve that offline which is by going to the bank.
While going, go along with your BVN, and any other form of identification such as your voter's card, international passport, or driver's license.
Locate any branch of Zenith bank near you and go to the bank. When you get there, go straight to their customer service section and make your request to any of the customer representatives there.
The customer care representative may ask you the reason you want to change your alert phone number, state your reasons which could be that you no longer make use of the old phone number, or any other reasons
Then, the customer rep will hand you a form to fill
Here, you need to take your time in filling out the form to ensure that you do not make any mistakes with the information you're providing, especially the phone number, else, the bank will not be able to detect it. Finally, go through all you have written
Submit the form back to the customer service representative and now you can leave the bank with the consent of the representative that is guiding you.
It will take a period of 12-24 hours for the changes to be effective and reflect on your account