One of the biggest betting sites in Nigeria that offers high-quality online betting services to Nigerian players is undoubtedly Bet9ja. This is a company registered in Nigeria as KC Gaming Networks Limited. From soccer to basketball, to volleyball, badminton, cricket, and so on, Bet9ja offers different betting options for its numerous users in the country. The company has an incredibly large sportsbook, easy deposit and withdrawal methods, and many more amazing betting features.
As football is the most followed sport in Nigeria, Bet9ja has ensured to offer its customers the opportunity to bet on their preferred teams from all over the globe. It provides the opportunity to place bets on a huge variety of club football, covering the major and minor league football in Europe, South American, Asia, North America, Australia, and Africa.
How to Play Bet9ja
If you are a sports fan searching for a reliable betting company where you get the chance to earn rewards for your passion and knowledge in sports, then we bring you an essential guide on how to book a bet, play, and win Bet9ja. Do not miss the step-by-step pointers we are giving on how to book your bets on Bet9ja.
Even without having a Bet9ja account, you can place your bet, fund your Bet9ja account, tips on how to win, and withdraw from Bet9ja. However, it is imperative to understand that there are two ways customers can play Bet9ja.
Click to Visit Bet9ja
Play Bet9ja in a Shop
The first and most common way customers can place their bet on Bet9ja is by visiting any of their betting shops available nationwide. Customers would first book their games online and then proceed to a nearby betting shop, hand over their games selection or booking code to the shop cashier, who would then place the bet on the customers' behalf. Game selection can be made online or at the Bet9ja shop.
Play Bet9ja Online
The second way of playing Bet9ja is by doing so online. To play online, you are required to register a Bet9ja account. You will need to first visit Bet9ja's website to register using the following steps as guidelines:
Step 1: On the provided space, fill out your email details, then click the green button saying "Register."
Step 2: You will receive an email at the email address you provided. Click the activation link in the email to enable you to navigate to the next stage of registration. Proceed to fill out the fields.
Step 4: Once the registration form is completed, click the green button.
Step 5: Next, you will be required to make a deposit to fund your account and begin to play to win.
How to Get a Bet9ja Booking Code
Booking your favorite sports can be easy and less stressful to many. Follow the steps below to know how to book a bet on Bet9ja, get your booking code, and place your bet using your booking code:
Step 1: Visit the Bet9ja website.
Step 2: Go ahead in selecting your preferred games without the need to log in to your account.
Step 3: After concluding your selection, click "Bet."
Step 4: Copy the booking number generated after clicking on "Bet."
Step 5: Now, log in to your Bet9ja account.
Step 6: Click on "Book a Bet."
Step 7: Paste the copied booking number into the box provided and click on "Send."
Step 8: Provide the amount you wish to stake your bet.
Step 9: Click on "Place Bet" to register your bet.
Get Bet9ja Booking Code
How to Win Bet9ja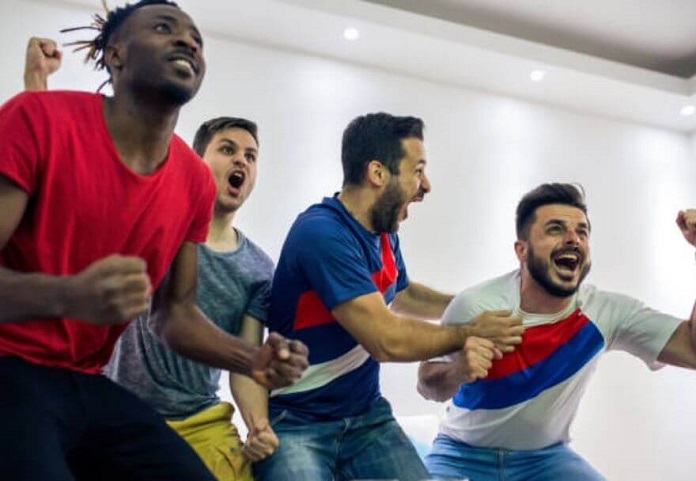 There is no doubt that this is the most important part of this article, and it is that which is of great interest to everyone who loves to play  Bet9ja. When you play Bet9ja, you have the chance to win up to ₦50,000,000 from a single bet slip but doing so isn't as easy as one may think. Here are tips you can apply to win Bet9ja:
1. Do not Bet with Emotions
One costly mistake to avoid when placing your bet is betting with your emotions. When you bet on your emotions, you close your eyes to facts and statistics and instead bet on the team you wish to win. That is why it is advisable not to bet on your favorite team(s).
2. Follow the Stats
When selecting games, be wise to know the various statistics, which would offer you a better prediction of the games' outcome.
3. Do not be Greedy
Bet on the games who think would probably win and not based on the potential winnings of the slip. Just because you stand the chance of winning 50 million Naira from a single bet slip doesn't mean you should always aim for it.
4. Pick Lesser Number of Games
The maximum selection you can make on a single Bet9ja bet slip is 40 but then, why select 40? It is simple mathematics to know that the lesser number of games you select increases your chances of winning.
5. Make your Predictions and Selections Before Game Day
Bet9ja offers customers an avenue to select their preferred games weeks before the game day. It is advisable to use this avenue, so you can select games in a patient mood rather than being hasty when selecting games on game day, which would, on most occasions, result in panic selections of unsure games because you want to select games before they start.
How to Fund Your Bet9ja Account
Bet9ja offers four major ways for its customers to fund their Bet9ja account.
1. Bet9ja On-site Payment Method
This method involves the instant deposit of funds into your Bet9ja account, using either Paystack or Flutterwave. All you need to do is follow these steps after you log in to your Bet9ja account:
Go to profile and click on "Cashier."

Click on "Payment Method."

Select either Paystack or Flutterwave.

Input amount and card details and click on "Continue."
2. Using C'Gate USSD to Fund Bet9ja
This deposit method generates a unique USSD code from whichever bank you select, which would be used to fund your Bet9ja account. The USSD code remains valid for only 5 minutes once generated. Here is how to go about funding your account via C'Gate USSD:
Click on "C'Gate USSD" under cashier.

Enter deposit amount, select bank, and click on "Continue."

Dial the provided Unique USSD code on your mobile phone and follow the prompts.
3. Using Astropay to Fund Bet9ja
Deposit done via Astropay is made by following these steps:
Select "Astropay" on the deposit page.

Enter the deposit amount and click "Continue." You will be directed to the Astropay portal.

Input mobile number and click "Next."

Insert the code sent to the mobile number you provided and click "Next."

Select Astropay on the next page.

Input card details and click "Continue" to complete the deposit.
4. QR Code Payment on Bet9ja
To deposit into your Bet9ja account through QR Code, follow the steps below:
Select "QR Code Payment" on the deposit page.

Select the amount and click "Continue."

Confirm request by clicking "Continue."

Scan the generated QR Code using your bank app to complete payment.
Funding Your Bet9ja Account Via USSD Code
Another way you can fund your Bet9ja account is via USSD Code. This method doesn't require a Bet9ja account holder to log in to their account before being about to deposit into your Bet9ja account. However, this method is only available to a few banks in Nigeria.
Here are the banks that support this method of funding your Bet9ja account and the steps to follow in funding your Bet9ja account:
Funding Bet9ja from Fidelity Bank
Step 1: Dial *770*000*952+userID+amount.
Step 2: Confirm your details.
Step 3: Enter your transfer pin.
How to Fund Bet9ja from Heritage Bank
Step 1: Dial *745#.
Step 2: Select Bet9ja.
Step 3: Enter Bet9ja ID.
Step 4: Enter the deposit amount.
Step 5: Input your transfer Pin.
How to Fund Bet9ja from UBA Bank
Step 1: Dial *919*22*userID#.
Step 2: Enter your pin.
Step 3: Choose an account to make payment.
Step 4: Confirm the transaction.
How to Fund Bet9ja from Unity Bank
Step 1: Dial *7799*403*user ID*amount#.
Step 2: Confirm the Username and amount.
Step3: Enter your pin and confirm the transaction.
How to Withdraw from Bet9ja
To get here, you must have placed your bet and won, and now you are wondering how you will transfer the funds in your Bet9ja account to your bank account. Here are instructions on how to go about it:
Step 1: On your Bet9ja profile, click on "Withdrawal."
Step 2: Click on "Withdraw Funds."
Step 3: Enter withdrawal amount, select bank account, input bank account number, input account type, input bank, and click "Continue."                                    
Note: The withdrawal process would take between 2-5 hours for your bank account to be credited. You can only withdraw a minimum of ₦1000.