Founded in 1989, Heritage Bank Nigeria Plc (HB PLC), popularly known as Heritage Bank, is a leading Nigerian commercial bank that provides banking and financial services to the public. The bank is licensed by the Nigerian banking regulator – The Central Bank of Nigeria – with a National Operating License.
Heritage Bank was founded by the late Dr. Olusola Saraki in the late 1980s as Societe Generale Bank Nigeria (SGBN). The bank was once shut down by the Central Bank for not measuring up to new minimum capital requirements of 25 billion Naira (US$155 million) for a National Bank, leading the bank to drag the CBN to court. In the long run, SGBN won and was re-issued SGBN's banking license as a regional bank in December 2012.
Following the landmark victory, SGBN re-branded as Heritage Banking Company Limited and later reopened for business on March 4, 2013, under the new name. Ever since then, the bank has continued to grow from one level of success to the other. On January 27, 2015, the bank recorded another massive growth when the Asset Management Corporation of Nigeria (AMCON) officially transferred ownership of Enterprise Bank Ltd to it.
Heritage Bank Nigeria Internet Banking
Internet banking on Heritage Bank Nigeria comes in two packages. They include Personal Internet Banking, popularly known as HB Online, and Corporate Internet Banking, which is also called HeritagePay. HB Online provides customers with the opportunity to conveniently execute user-friendly transactions with their phones. The following transactions can be carried out on the HB Online platform.
Managing multiple accounts
SMS Banking Subscription
Payment of bills
Cheque Book Requests
Transfer of funds across all Nigerian Banks via NIBSS
Instant Pay and Quickteller
Viewing of account information
Transfer of funds within Heritage Bank
SMS and Email Alert Subscription
Airtime Purchase
Debit Card Requests
The HeritagePay is designed for Corporate Organizations and Government Agencies. With the Corporate Internet banking package, they can automatically make payments to third parties and also handle payments of salaries right from the comfort of their offices. The package features FX sales, statement download, and financial analysis tools.
Heritage Bank Transfer Codes
With Heritage Bank Mobile transfer code, customers do many things from the comfort of their homes without visiting the banking hall. All you need to maximize the platform is to have a funded account, get yourself a cell phone and an internet-enabled device. Heritage Bank Mobile Transfer Code can be used to transfer money from Heritage Bank to other local banks, send money to friends and family, purchase airtime, check your account balance, pay for bills, goods, and services, and receive money.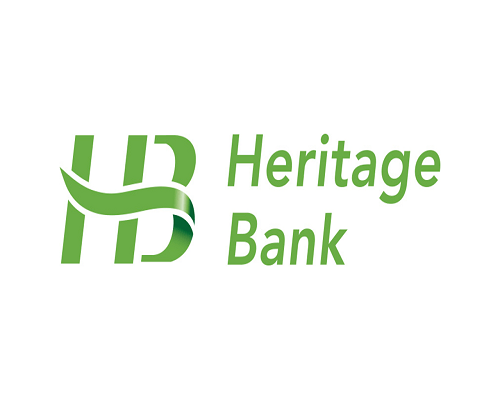 To use the transfer platform, you need to register your mobile number with the bank. The Registration of phone numbers is strictly for people using a different number from the one they used when they created an account with the bank. But if you are using the number you registered with the bank the day you opened an account with them, you don't need to register again. This is because it has been automatically activated for Heritage Bank Mobile Money Transfer.
Presently, banking has been about ease and convenience, availing customers the opportunity to access their accounts and make transfers anytime, anywhere. Banks have made this possible by making provisions for USSD codes. Here are the Heritage Bank USSD codes to check your account balance, make transfers, buy airtime and data, pay bills, and so on.
To transfer money from Heritage Bank Account to other Nigerian Banks:
Dial *322*030*Account Number*Amount# on your phone. For example: *322*030*0065127893*20000#
Follow the on-screen command to complete the transaction.
If your transaction is successful, Heritage Bank will send you an SMS notifying you the money has been transferred.
To Check Your Heritage Bank Account Balance:
Dial *322*030#
Follow the on-screen instruction, and your account balance will be shown on your phone.
To Buy Airtime:
Dial *322*030*AMOUNT# for yourself
*322*030*phone number*amount# for third-party
Step by Step Procedure for Registering and Activating the Transfer Code
Before we give you the steps to the registration process, there are a few things you need to make available to get a Heritage Bank transfer code. They include:
Your mobile phone number, which must be linked to your account
You would need your account number or debit card
A stable connection from your network provider
Heritage Bank USSD code
Those are the things you will need to activate the bank's transfer code on your mobile phone. Once they are ready, follow the few simple steps below.
Dial *745*your heritage account number*the last six digits of your debit card#
Reply with option 1 to agree with the terms and conditions of the service
Then, select your debit card type and enter its expiry date
Here, you will be required to choose the account you wish to use for the USSD code banking (if you have two account types).
Next is to generate a pin you will use to authorize transactions. Enter four digits you can easily remember, and click on Confirm.
Finally, click Send, and after a few minutes, you will receive a message on your phone confirming your successful registration.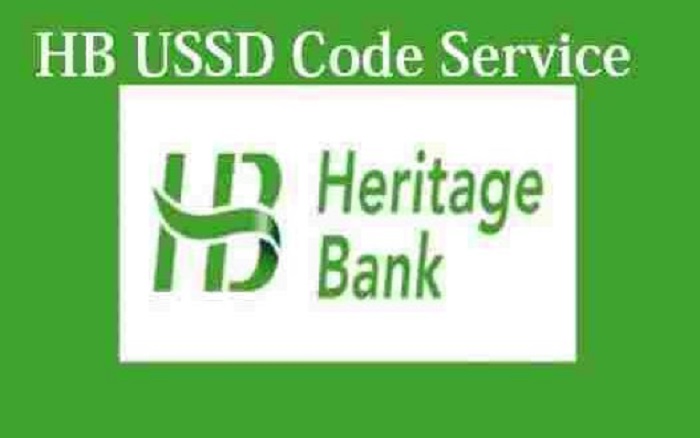 Heritage Bank Branches
Heritage Bank Nigeria is headquartered in Lagos, Nigeria. The bank boasts 127 branches,  with more than 202 automated banking centers, having over 350 ATMs in all states across the federation, including the Federal Capital Territory (FCT). Offices of this Nigerian bank can be found in the following States:
Abuja FCT
Adamawa State
Akwa Ibom State
Anambra State
Bauchi State
Bayelsa State
Benue State
Borno State
Cross River State
Delta State
Ebonyi State
Edo State
Ekiti State
Enugu State
Gombe State
Imo State
Jigawa State
Kaduna State
Kano State
Katsina State
Kebbi State
Kogi State
Kwara State
Lagos State
Nasarawa State
Niger State
Ogun State
Ondo State
Osun State
Oyo State
Plateau State
Rivers State
Sokoto State
Taraba State
Zamfara State
FAQs about Heritage Bank Transfer Code
What is the Heritage bank transfer code?
Dial *745*1# and follow the instructions.
How long does it take Heritage bank to make a transfer?
Once you have a stable internet connection on your mobile phone, making a transfer takes a few minutes.
What is the code to check my Heritage Bank Account Balance?
Dial *322# and follow the instructions on your screen.
How do I get a Transfer Code from Heritage Bank?
Dial *322*030# and follow the instructions to register your mobile number, which must be linked to your Heritage bank account. During the process, you will be required to enter a 4-digit pin (the transfer code).