In the past couple of decades, entrepreneurship used to be men's palaver, but today, women are beginning to break records in the world of business. The interesting part of it is that they are not just women, but they are as well very YOUNG. This recent development spreads across all countries of the world and Nigerians are not left out. Some young women have really stood up recently to bring about significant changes in the economy of the country and also contribute to the nation's renaissance through their workable business ideas. You can't afford not to know these young female entrepreneurs…
1. Uche Pedro (nee Eze) – Bellanaija
Uche Pedro is a 32-year-old Nigerian entrepreneur, who is the founder of Bellanaija, an entertainment, fashion and lifestyle website. She is now one of the most popular bloggers in Nigeria. Her site which she created in 2006, has grown to become one of the hottest destination for celebrity news and fashion trends on the internet, attracting more than 10 million page views per month.
She was recently named in the '30 Most Promising Young Entrepreneurs In Africa in 2014′ by Forbes.
2. Dr. Ola Orekunrin – Flying Doctors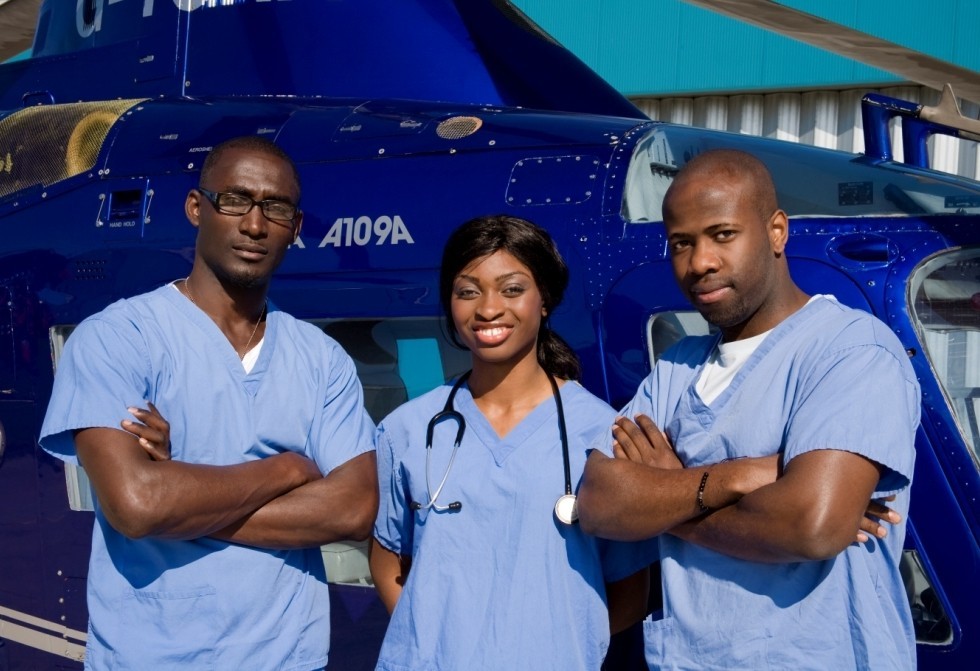 Olamide Orekunrin is a 28 year-old British-Nigerian Doctor who founded Flying Doctors Nigeria; a charity air operated Emergency medical organization, which is the first indigenous air ambulance in Nigeria based in Lagos. Ola graduated as one of the youngest medical doctors in England. She is also a trained helicopter pilot. She was also inspired to assuage the problems of emergency medical services in the Nigeria. Undaunted by difficult challenges, she successfully established Flying Doctors in Lagos, Nigeria in 2007 and she is currently the CEO.
She was listed among Young Global leaders by World Economic Forum in 2013. Ola has also lectured on entrepreneurship at Massachusetts Institute of Technology. Olamide is also a TED fellow.
3. Ruth Obih – 3Invest Ltd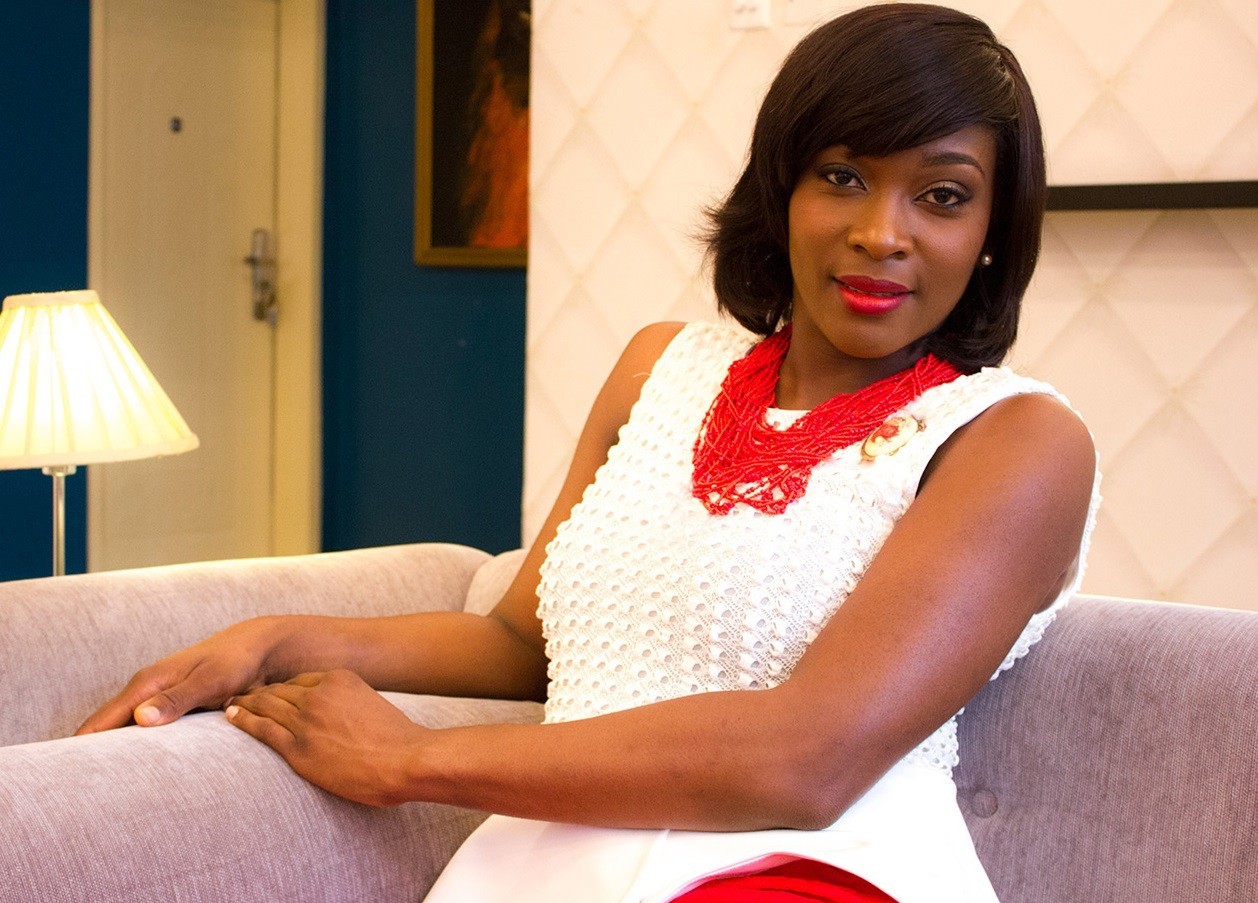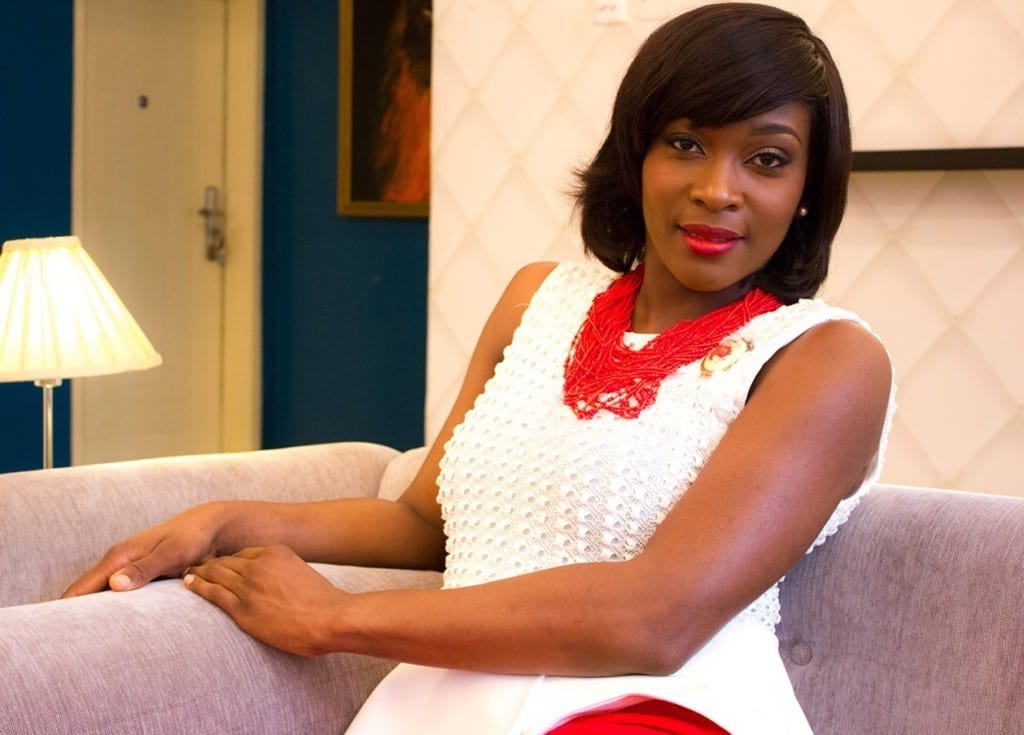 Ruth is a Lawyer, a versatile Entrepreneur and Chief Executive Officer at 3Invest. In 2007, she founded 3INVEST a Real Estate Company serving real estate owners, investors, developers and occupiers globally. Ruth is fast becoming the face of Real Estate in Nigeria as her Company 3Invest has been credited for leading the drive to digitize the real estate sector in Sub Saharan Africa through its advocacy platform 3invest Intelligence.
She was named 'Aspiring Business Person' in 2012 by the National Youth Economic Council for her exploits in increasing awareness on possibilities in real estate investment.
4. Elizabeth Kperrun, Lizzie's Creations
Elizabeth Kperrun is a Nigerian born techpreneur and fashion designer who developed AfroTalez, a mobile application, to preserve some of the stories she was told as a child in eastern Benue state, Nigeria. Elizabeth is a firm believer in the potency of good storytelling and its ability to influence the lives of children.
She has received several awards and recognition some of which include; ThisDay Awards (Contribution to Health in Africa) 2012, The Future Award as 'Entrepreneur of the year 2012′, NewsDirect Awards as 'Outstanding Female CEO of the Year 2013′. She is also a TED fellow and has been honoured by the World Economic Forum (WEF) as a Young Global Leader.
5. Isoken Ogiemwonyi – Co-founder, L'Espace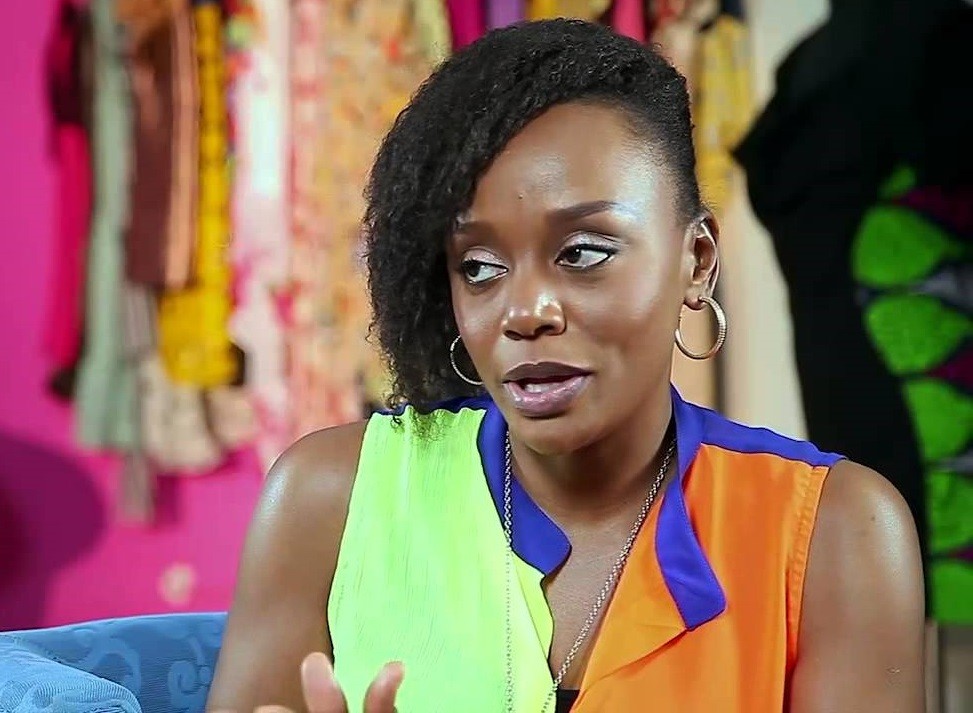 L' espace, a multi-brand concept retail store for the best of African fashion and lifestyle products was co-founded by 24 year-old Wonuola Okoye and 27 year-old Isoke Ogiemwonyiin 2011 after a successful three years of Le Petit Marche- the foremost Nigerian designers market in 2009. However both entrepreneurs are branching out and focusing on building their separate businesses. Isoke is setting off solely with L'espace while Wonu's direction is unknown for now.
See also: 5 Most Lucrative Online Businesses You Can Do in Nigeria
6. Bilikiss Adebiyi-Abiola – WeCyclers
Bilikiss is the CEO of WeCyclers, a Lagos-based company focused on giving low-income communities in developing countries a chance to capture value from waste and clean up their neighborhoods through an incentive-based recycling program. Wecyclers builds and manages a fleet of low-cost cargo-bicycles to collect recyclable waste in slums.
Although born and raised in Lagos, Bilikiss developed the idea for her business in the US as a student at the MIT Sloan School of Management, following a five-year career as a corporate software engineer. Assigned to a study project to help people at the bottom of the pyramid, Bilikiss decided to work on waste. Thinking of or looking at garbage collection as a profession from a conventional point of view may be disgusting but Bilikiss has proven such view-point wrong because for her, it is garbage in, money out!
7. Yasmin Belo-Osagie – Co-Founder – She Leads Africa
Yasmin Belo-Osagie is a Co-Founder of She Leads Africa, a Nigeria-based social enterprise that equips female entrepreneurs in Africa with the knowledge, network, and financing needed to build and scale strong businesses. She is a management consultant focusing primarily on developing growth strategies for a number of local and international corporate. In 2011, she spent a year attending culinary school and working as a sous-chef in the Mandarin Oriental in Hong Kong. Yasmin is a graduate of Princeton University with degrees in history and finance, and she is just 26 years old.
8. Banke Kuku – Banke Kuku Textiles
Banke Kuku, a Nigerian textiles designer, founded her self-named company in 2011. Banke Kuku Textiles fuses traditional African and Western culture to create, intricate, unique and luxurious fabrics for the interior and fashion industries.  In 2012, Kuku produced a range of interior design accessories that was carried by Selfridges, the world-famous UK-based store. According to her, her designs fuse traditional African and Western culture to create unique and luxurious fabrics for the interior and fashion industries.
Banke recently won the Women in Making 2014 competition which is organised by Triumph International, a global lingerie brand with sales of over a billion dollars. She says she chose a career in Textiles because of her fascination with fabrics, from the construction to the surface design. Her studying Fine Arts at A Level enabled her apply for the Foundation Art and Design Diploma course at Central Saint Martins, a London-based College of Art and Design.
9. Adaora Mbelu: CEO, Innovation Factory Limited
Adaora Mbelu runs two companies – Innovative Factory and Green Line Services. The companies run as "vehicles for young creative minds. She is a young business development and PR guru who took a keen passion for entrepreneurship with the view to create viable business strategies for organizations to adopt. With her company Innovation Factory which she founded in 2011, she has been able to positively affect the business growth of her clients by developing successful branding strategies based on an extensive feasibility studies. Ms. Mbelu has received several recognition for her work, some of which include; Future Awards nomination for Entrepreneur of the Year (Media) 2012, Promising Young African Entrepreneur 2011 by MTV, FAB Magazine Nigeria's 'Top 30 Under 30′ 2012 among others.
She studied Economics and Entrepreneurship at Northern Kentucky University and graduated in 2008.
10. Eseoghene Odiete – Founder/Creative Director, Hesey Designs
CEO of Hesey Designs, Eseoghene Odiete who won the Google Africa Connected Competition has got something new to be excited about! Hesey Designs specializes in creating custom-made apparel and accessories for women using African prints. The line includes bags, shoes, slippers–all inspired by the African culture. Oseghene was not originally a designer by profession. She studied mass communication in the University but her long time interests in Nigerian fashion made her to invest in that area on graduation. She got her skills and information majorly from the internet.
Today, she is one of the young Nigerians that can be counted on in the area of fashion designing. She has also established a women empowerment program where she conducts training classes for other women who want to learn her trade and build a similar business for themselves. The Nigerian's African prints designs, Hesey Designs was featured in the July 2014 edition of British Vogue. Her dream is to build her business into an international brand that promotes African designs.
11. Damilola Solesi – CEO/Creative Director, Smids Animation Studios
Damilola Solesi, is a 26-year-old Nigerian entrepreneur who owns SMIDS, an animation production company. Smids animation studios is based in Lagos and creates 3D computer animation, 3D content production, motion graphics and visual effects. In 2014, she was among the 44 Nigerians who were selected to participate in the inaugural class of the Mandela Washington Fellows.
Damilola is a graduate of computer science from the Bowen University in Nigeria and she grew up watching cartoons and became a gamer at the age of seven and dreamt of being a game programmer. Before she finished her secondary education, she had already realised that animation was what she'll love to do as a profession. She kept the dream alive and on graduation from the University, she established SMIDS. She is also one of the winners of the federal government initiated "YOUTH ENTERPRISE WITH INNOVATION IN NIGERIA" Award and has worked on several 3D animation projects.
12. Hannah Kabir – Managing Director, Creeds Energy Limited
Hannah Kabir is the Managing Director of Creeds Energy which she founded in 2012 with a single vision of enriching lives by addressing electricity and energy challenges with cleaner alternative technologies. Creeds Energy is a renewable energy solutions provider, primarily driven by the need to mainstream green alternatives that are environmentally cleaner, more energy-efficient and provide better value for money.
Hannah obtained a BSc in Business Economics from Queen Mary University of London. For six years she worked as a Business Analyst in the public sector where she was instrumental in the strategic developments of Galaxy Backbone Plc. Her wealth of experience spans customer support, marketing, corporate strategy , research and relationship management.
13. Oyindamola Honey Ogundeyi, Fashpa.com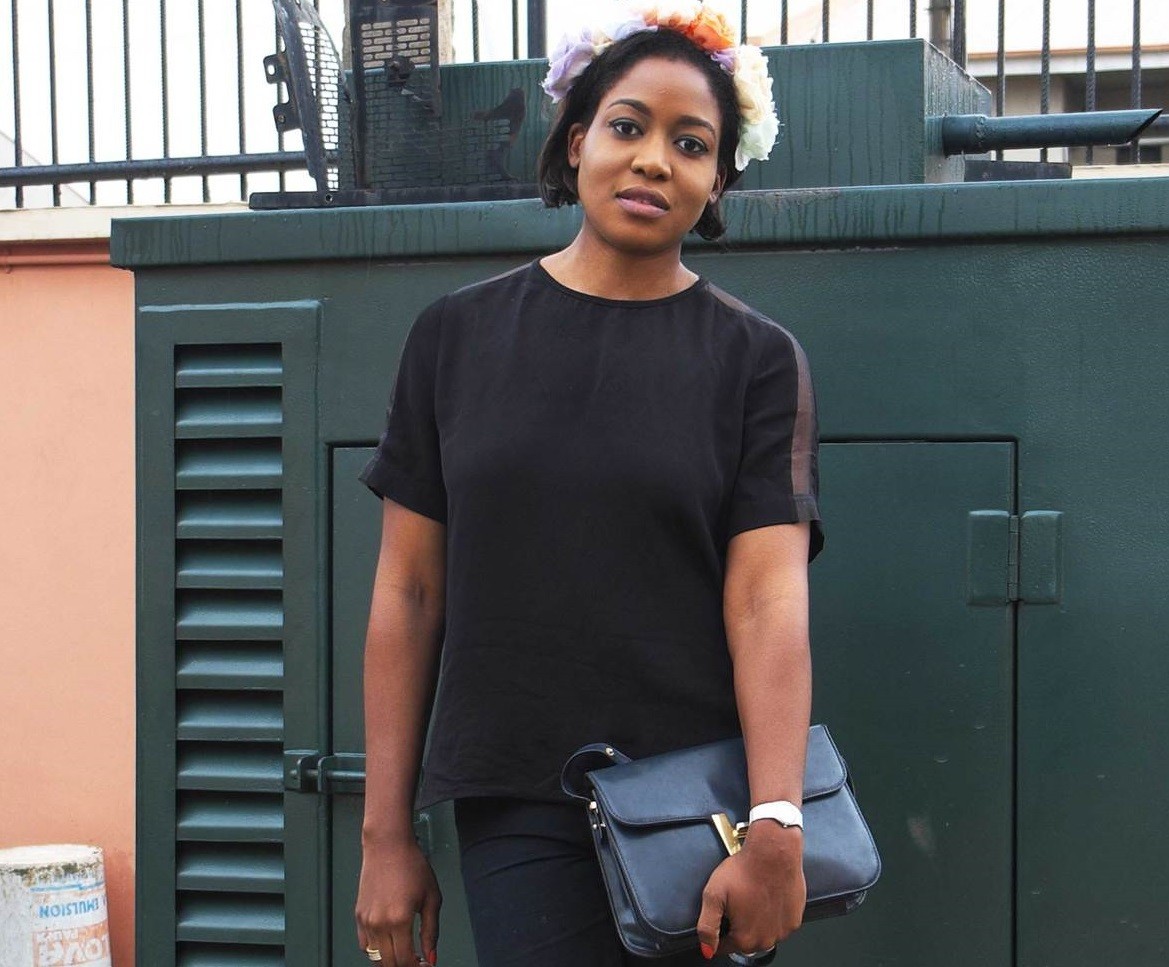 Honey Ogundeyi is the founder and CEO of Fashpa.com., a Nigerian e-commerce site that sells international fashion and lifestyle brands to locals. Honey is an internet and brand management expert with over 10 years' experience from various industries ranging from management consulting, banking and eBusiness and telecoms. Fashpa.com is a leading fashion online retailer based in Nigeria. It retails a mix of high street fashion from international and local brands as well as our own fashpa.com label.
She has been recognized as a One Young World Ambassador, a Junior Achievement Nigeria Ambassador and is leading figure in Nigeria's Internet and eCommerce Industry. She is a graduate of the University of Birmingham, where she received a BSc Honours in Public Policy, Government and Management.
14. Kunmi Otitoju – Minku Designs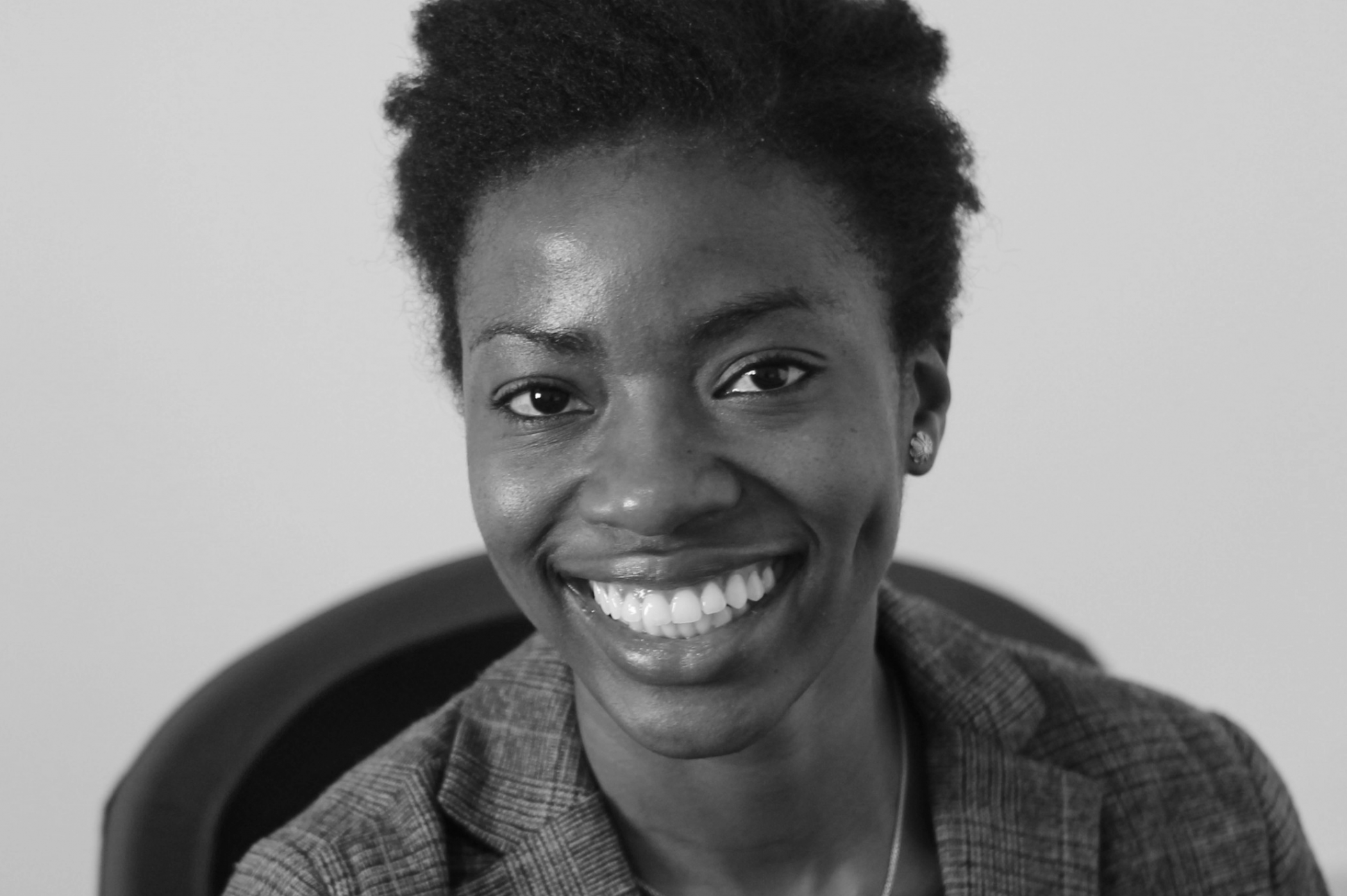 Kunmi Otitoju, a 30-year-old Nigerian fashion designer and entrepreneur. Kunmi has been in love with fine arts right from her early school years: she won the Fine Arts prize at school every year – for 3 years. Minku designs was an aftermath of Kunmi's interests on preserving her Nigerian identity and eager to propagate facets of Nigerian culture. In order to achieve this, she came up with the idea of lining high-quality leather bags with Aso-oke fabric, a hand-loomed cloth woven by Nigeria's Yoruba people.
You Must See: How To Be A Millionaire in Nigeria by Age 24
All Minku's products are hand-made at a workshop in Barcelona, Spain, but they are sold at high-end stores in Nigeria and on the company's website.
15. Taffi Woolward, Thandos
Taffi is the co-founder of Thando's Shoes, Africa's first portable shoe design and distribution company. It was founded in October 2012, while she was still in the 2nd year of her MBA program at NYU Stern. Thandos provides a platform that empowers aspiring African artists to design women's fashion footwear that is comfortable, convenient and affordable.