GOtv Nigeria customer care is a unit that is responsible for getting complaints and feedback from customers. GOtv Nigeria is one of Nigeria's most popular paid satellite TV services. The subscription service offers a lot of channels to subscribers. However, there is a need to contact the company for several reasons, including technical difficulties and issues with payment remain some of the top reasons you may have to contact the GOtv customer care department.
There are many ways you can connect them, such as by phone, email, and social media platforms like Facebook and Twitter.
Ways To Contact GOtv Nigeria Customer Care
Here are some of the common ways one can contact GOtv Nigeria customer care:
Phone number
USSD code
Email
WhatsApp
Shortcode
How to Speak with GOtv Customer Care
To speak to GOtv customer care is made very easy for users in Nigeria. GOtv is a company that values complaints and inquiries from users as it helps them in advancing their products and services. There are two main processes of reaching GOtv customer service, and they are treated below.
GOtv Customer Care Help Line Nigeria
To have a conversation with a GOtv customer care representative on a solution to any GOtv related issue. The best way of doing this is by using the GOtv Nigeria customer care phone number. The phone number to reach GOtv Nigeria is 08039044688.
GOTV has a lot of customers in Nigeria and offices in major cities in the country. The customer care service is always available 24/7 to attend to your needs. The following are the cities that GOtv and their customer service phone numbers:
GOtv office Lagos- 08023058114
GOtv office Abuja- 08034105601
GOtv office Ibadan- 08161350025
GOtv office Benin- 08113630333
GOtv office Port Harcourt- 07082165848
GOtv office Owerri- 09041849203
GOtv office Onitsha- 08033222696
GOtv office Enugu- 0806124809
Note that the above GOtv locations and contacts are from GOtv accredited vendors. They offer customer service and related technical services to users.
GOtv Nigeria Customer Care USSD Code
This is the fastest and the easiest means of subscribing GOtv without using the internet. The USSD code for GOtv Nigeria customers is *288*1#. This service lets you check your subscription due date using simple USSD commands from your phone. Below is how you can reach to GOtv customer care using the USSD code:
Dial *288# on your mobile phone
From the options select 1 if you are an existing GOtv user
Select 2 to activate a new GOtv account
Next, enter your IUC number
Select the reason for reaching out to GOtv
You can use the GOtv USSD code to reach the customer care agents at the company's call center. To do this, use your mobile phone dialer to dial *288#. This will open an IVR menu that lets you select a number of options, including the option to speak with a customer care agent.
What is GOtv WhatsApp Number?
The Whatsapp number to connect with GOtv is +2348082804878. While having an active GOtv subscription can be quite fun, you might encounter some issues along the way. Fortunately, Multichoice Nigeria has realized this and came up with a GOtv WhatsApp number that you can use to get help from the company. The group chat enables GOtv users to follow up on recent changes and solve GOtv related problems.
You can resolve issues like connecting to the GOTV customer service, resolving payments and subscriptions, unresolved technical problems, and any other problems that may arise when using GoTV services. All that is required is to send a message on the GOtv WhatsApp chatbox, then state your problem, and wait for a customer representative to respond with a solution.
GOtv Email Address
You can send an email to the GoTv customer care department stating the full details of your inquiries or complaints, and you should receive feedback once the issue has been resolved. Here are the specific country-based email addresses you can use to begin:
Nigeria: GOtv.Nigeria@ng.multichoice.com
Namibia: namibia@gotv.co.za
Kenya: kenya@gotv.co.za
Ghana: customerservice@gh.multichoice.com
Zambia: zambia@gotv.co.za
Mozambique: Mozambique@gotv.com
Rwanda: pbarihuta@multichoice.co.za
Uganda: uganda@gotv.co.za
To send an email to the GOtv customer service department, please address your correspondence to your country's email address and be as detailed as possible in your description of the problem. You will receive an acknowledgment of your complaint within 24 hours, and you will receive a reply within 48 hours.
GOtv Support Shortcode
GOtv Cable Network also gives you access to a short code service available 24/7 and allows you to receive automated responses to your complaints and inquiries. In addition, you do not need internet access but only a mobile device.
The GOTV Shortcode service allows you to pay for all your monthly subscriptions via SMS on your phone. To begin, here is a list of shortcodes for some cities in Africa:
Nigeria: 4688
Ghana: 4688
Zambia: 4688
Namibia: 4688
Rwanda: 1111
Kenya: 22688
Mozambique: 94688
Malawi: 54688
Uganda: 6488
To give complaints or place inquiries using the GOtv shortcode. Users should go to the SMS box, input their complaints or questions, and send it to the shortcode as the recipient.
Other Means Of Reaching The GOtv Nigeria Customer Care Service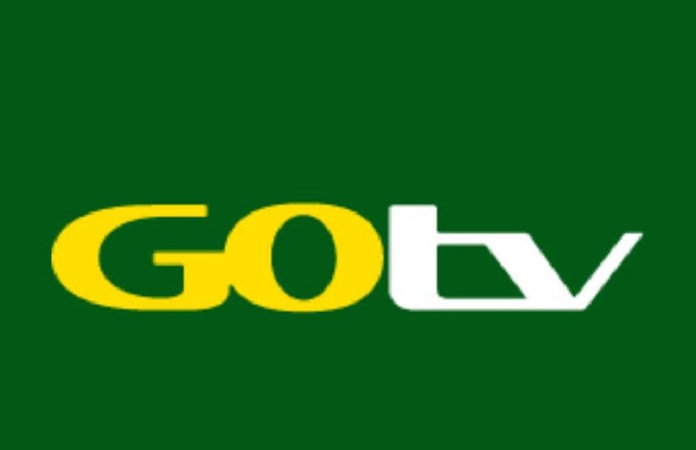 Besides those mentioned above, there are several other means of communicating to the customer care unit of GOtv Nigeria. GOtv makes use of these platforms to promote its products and services. Below are some other ways to reach GOtv customer care representatives:
GOtv Facebook Page
Facebook is one of the big social media platforms that can not be neglected by any company that values customer relationships. That is why GOtv Nigeria created their own Facebook page to have a closer relationship with their customers. They use the platform to advertise their products and services and receive complaints and inquiries from the public.
To contact the GOtv customer care unit through the Facebook page.
Log in to your Facebook account or click here
Search for GOtv Multichoice Nigeria.
Input your complaints and inquiries through the message option and send.
A customer representative will respond with feedback on solutions or information requested.
GOtv Twitter handle
This is another social media platform to reach out to customers on any complaint and inquiry. To send complaints through Twitter, you must have an account with Twitter. Once you send a message through this Twitter handle, a customer service agent is always available to give a reply.
Visit GOtv Office
This is another means of reaching the GOtv Nigeria customer care representative. The company made provision for the presence of GOtv customer care in their offices across the country. All that is required of a customer is to locate any GOtv office; a representative is on standby.