Love is always a beautiful thing to celebrate regardless of the circumstances surrounding it, and when it leads to marriage, perfect! Zainab Balogun and Dikko Nwachukwu's marriage have proven that even age cannot be a barrier when it comes to matters of the heart. Besides, successful marriages are dependent on other factors that are not age-related.  The duo found love and went for it, not minding what people would say, and it's probably the best decision they ever made.
How Zainab Balogun and Dikko Nwachukwu Met Through Chigurl
According to Zainab, she met her husband through a mutual friend Chioma Omeruah. Chioma, a Nigerian stand-up comedian, known as Chigurl, seems to have a thing for matchmaking as she has engineered several marriages. Zainab said Chioma told her about a male family friend that was interested in her. 
The first time she met Dikko, the successful entrepreneur and businessman, they had coffee together. But, she was not sure about a romantic relationship yet, so she suggested they could be good friends. Over time, their bond grew stronger, and she started talking to him more often. Though she admitted that there were times when they had breaks in their communication, and somehow, whenever Dikko started speaking with someone else, Zainab would resurface.
After one of her birthdays, he took her to dinner; people kept asking why they were not dating. Zainab revealed that Dikko then redirected the question to her, and she replied that she did not know. So, they decided to take the relationship a step further. Zainab said she knew they would get married after about a week into their relationship because they were already planning their life and future together. And true to her instinct, they did get married and have remained one of the most admired celebrity couples in Nigeria. Their relationship was quite private, and people only knew they were dating after they had fixed their wedding date.
What is Zainab's Relationship with Dikko's Family Like?
Their traditional wedding, which was graced by many celebrities, especially those from the entertainment industry, was held on 13th May 2018. For Zainab, that was her first wedding. Her husband, on the other hand, had been married before. The widower lost his wife Funmi in 2015, eight years after their wedding in 2007.
Funmi and Dikko's marriage was blessed with two boys, Ethan and Eli. The boys, according to Zainab, broke down in tears of joy when she told them that she was getting married to their father. She began her relationship with them as a big aunty, so they grew to love and enjoy each other's company.
Her husband had first pointed to her that the boys love her because they were performing for her when she came visiting, and they do not always do that. Because of her relationship with the children, being their stepmother has been a fun journey for her. Zainab also mentioned that she has the best in-laws. However, she is yet to give birth to another child since they got married.
Their 16 Years Age Difference was Never a Hindrance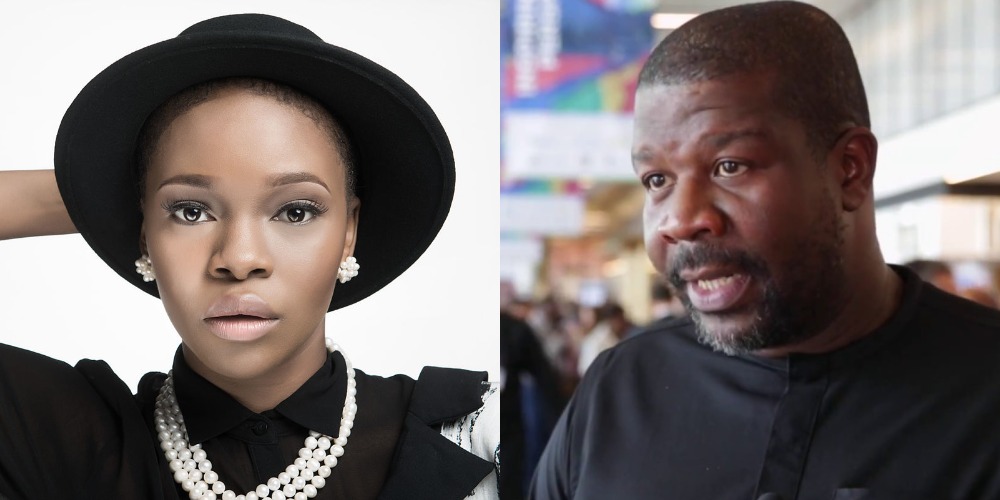 The beautiful 33-year-old Zainab Balogun, who was born on the 10th of October 1989, is 16 years younger than her 50-year-old husband Dikko Nwachukwu, who was born in 1973. In the year they wedded, Zainab was 28 years old while Dikko was 44. Even though the age gap between them is pretty substantial, which is usually controversial in our society, they did not face any open condemnation. Perhaps, any person who looked at them or even learned about their love story knew it was love and nothing but true love that brought them together.
It seems the "watchdogs" on social media were asleep when the wedding happened, or maybe because the relationship was very private. Their wedding, though glamorous, was not too elaborate. Whatever the case may be, Zainab Balogun and Dikko Nwachukwu are lucky to have a peaceful and reserved life with not-so-much external interference. 
Nothing Much is Known About Zainab's Past Relationships
There is no doubt the actress had past relationships or at least a relationship before her marriage to Dikko. During one of the common social media challenges, she revealed a crazy prank she pulled on her ex. She said that she hacked into her boyfriend's email and told a girl he was flirting with that he is gay. However, she did not reveal the identity of this ex; neither has she revealed how many relationships she had before marriage.
Both Zainab Balogun and Dikko Nwachukwu are Independently Successful
The award-winning actress is also a TV on-air personality, a model, and the co-founder of J-ist TV, a famous entertainment net series. She made her entrance into acting with Bollywood movie "Cocktail" and Hollywood movie "The Dark Knight Rises." She has also featured in Nollywood blockbusters like Chief Daddy, Wedding Party 1&2, A Soldier's Story, Royal Hibiscus Hotel, and Ojukokoro. She has also won several awards, including TV Presenter of the Year at the Sisterhood Awards in 2014 and Sexiest On-Air Personality at the Nigerian Broadcasters Merit Awards in 2014.
Dikko is equally very successful at what he does. The industrious businessman is the founder and CEO of the famous airline JetWest Airways. He has also worked with many famous companies in Nigeria, including Red Investments and Aero Constructors. More so, he has served as a special adviser on trade and investment to the Abia State Government. 
Despite his success as a businessman, Dikko was not very popular. He became known by more people after his marriage to Zainab. The entertainment industry is one of the most recognized industries; so, the actress made her husband more popular by being an entertainer. As it stands, if not for Zainab, you probably wouldn't be interested in knowing who Dikko Nwachukwu is.
The couple can safely be described as a match made in heaven because their relationship and marriage have been free from controversy, which is a not-so-common accomplishment in the entertainment industry. Also, the model describes her husband as a kind, understanding, and loving partner who was made just for her.