We'll never have enough of technology and it's fancy, luxurious creation of future cars — sweet rides that actually makes you exhale in pure satisfaction.
These future cars will plunge you into wild secret fantasy with their luxurious designs just like 2017 Jaguar XE and F-Pace; Lincoln Continental; 2017 FIAT 124 Spider; TOYOTA C-HR. They come in different flamboyant colours, and their prices…well, you can check it out below.
Future Cars, 2017 and Beyond
1. 2017 TRANS AM WORLDWIDE TRANS AM
What's New: The Camaro's stout performance and classic style sometimes spark nostalgia for its lamented Pontiac twin, so TAW has been reskinning gen-five Camaros as '77-'78 Trans Ams, complete with screaming chickens, shaker hood scoops, and optional T-tops. Design work on an Alpha-platform Trans Am is well underway, and it will offer two styling options—1969 or the Bandit-era look. Each will offer SLP engine upgrades of the LT1 V-8 likely mirroring the stages of Roots-supercharged tune available on the old LS3 (550, 650, and 700-plus hp).
What's Not: The idea of Pontiac-ifying Camaros or Plymouth-izing Challengers, though TAW raises the production quality to much nearer original equipment manufacturer levels.
When: March 2017
Price: $71,000 (N20million)
2. 2017 BUICK LACROSSE
What's New: The Buick LaCrosse, among future cars, has gotten longer, lower, sleeker, and wider, and we're told it's quieter and more comfortable—so quiet, in fact, that engineers were forced to make changes to the windshield wiper motor because it was verging on obtrusive. You can also get massaging seats for the two front passengers, and the exterior is no longer something you'd expect to find parked at the Elks Lodge.
What's Not: It shares a V-6 engine with the Cadillac XT5 and Chevrolet Camaro, but the eAssist mild hybrid looks to be gone for good.
When:  2016
Price: $32,500 (est) (N9.1million)
3. 2017 JAGUAR XE
What's New: Not as much as when we first drove the Euro-spec XE in January 2015. The XE enters one of the most hotly contested segments of future cars and does so with a proper mix of good looks, good power, and great handling. When you're going toe-to-toe with the BMW 3 Series, you better hit 'em with everything you've got.
What's Not: The platform is shared with the XF and F-Pace. Same story for the engines, the transmission, and the AWD.
When: Currently
Price: $35,895-$52,695 (N10.1million)
4. 2017 FIAT 124 SPIDER
What's New: A new body and a new name for the Mazda Miata. Unlike other future cars, the Fiata, as we'll call it, is built in Hiroshima alongside the Miata and gets Fiat's port-injected, 1.4-liter turbo making 160 hp. Transmission choices mirror Mazda's (six-speed manual or auto), and the Abarth version provides an exterior butching up plus Mazda's Club package.
What's Not: The Fiata was supposed to be an Alfa Romeo but was switched to Fiat at the last second. It may be built in Japan, but this is classic Italian dysfunction at its best. We're disappointed the Abarth (pictured) won't use the 4C's 237-hp, 1.7-liter engine; the tired SOHC cast-iron Dodge Dart lump under the hood isn't one of our favorites.
When: August 2016
Price: $25,990 (N7.5million)
5. 2017 NISSAN GT-R
What's New: Everything but the roof, doors, and glass has been refreshed on Nissan's supercar-slaying standard-bearer. The grille and bumper now reflect the corporate face, and new vents and a beefy rear diffuser hint at bumps of 20 horsepower and 4 lb-ft of torque. To make its flagship more GT than R, Nissan completely revamped the interior with a new steering wheel, dashboard, and leather-wrapped center stack with an 8-inch touchscreen (up from 7) and simplified button layout.
What's Not: The premium front-midship platform, powertrain, and profile. This is significant plastic surgery to Godzilla—the biggest since she came ashore in 2008—but it's not the all-new GT-R we've been waiting for.
When: Now
Price: $102,000 (est) (N28.8million)
6. 2017 ALFA ROMEO GIULIA
What's New: The whole thing. Among future cars, a new Alfa Romeo platform gives us the brand's first sedan sold here in decades. It's a rear-drive stunner with either a 276-hp, turbo, 2.0-liter four-cylinder or a 505-hp, twin-turbo, 2.9-liter V-6. Top speed with the V-6 is a claimed 191 mph, and 0-60 happens in just 3.8 seconds.
What's Not: The Giulia is more style than substance. It's been delayed six months for failing internal crash tests, something you'd think FCA would have baked in from the start. The Giulia is supposed to change America's perception of the brand but instead seems to prove nothing is new: Alfa still makes achingly beautiful sedans of questionable engineering.
When: Late 2016 (est)
Price: $40,000 (est) (N11.3million)
7. 2017 TOYOTA C-HR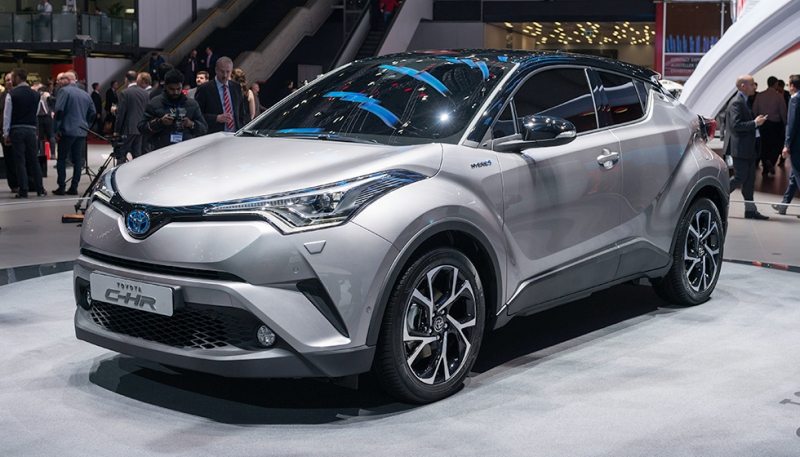 What's New: What began life at the now-scuttled Scion brand as a two-door crossover coupe has become a new four-door compact crossover windfall for Toyota. With its edgy styling, the sporty C-HR hatchback intends to take on the future cars such as Mazda CX-3, the Nissan Juke, and, to a lesser extent, the Honda HR-V.
Two powertrains are being considered: a version of the 2016 Prius 1.8-liter hybrid system good for 120 hp (combined) or a 114-hp, 1.2-liter, turbocharged inline-four, the latter offered with the choice of a six-speed manual or a continuously variable automatic transmission. Our market, however, might get a 2.0-liter four-cylinder with the CVT. The CVT will be available in a front-wheel or four-wheel-drive version.
All of this rides on Toyota's New Global Architecture (TNGA) platform, which stresses body rigidity and a promises sporty dynamics to outpace the competition in the curves. To demonstrate, Toyota GAZOO Racing entered the C-HR in the 2016 Nrburgring 24 Hours race.
What's Not: Scion is still dead.
When: Early 2017
Price: $20,000-$30,000 (est) (N5.6million – N8.4million)
8. 2017 HYUNDAI IONIQ
What's New: The public appetite for light trucks has been insatiable, but Hyundai's alternatively propelled compact hatchback is playing the long game. The Ioniq sits atop Hyundai's green-car platform and will come in hybrid, plug-in hybrid, and battery-electric varieties. The two hybrids feature a new 1.6-liter Atkinson-cycle I-4 and electric motor; the full-electric model comes to market with a 28-kW-hr lithium-ion battery responsible for an estimated 110-mile range. 
What's Not: The Ioniq is all-new.
When: Fall 2016 (electric), early 2017 (hybrid), summer 2017 (plug-in hybrid)
Price: $25,000-$35,000* (est) (N7.06million – N9.8million)
9. 2017 LINCOLN CONTINENTAL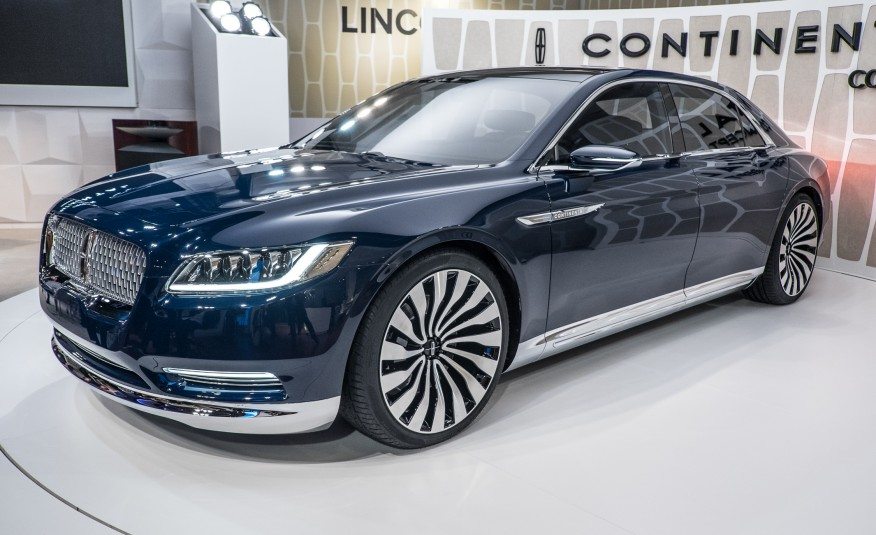 What's New: The 2017 Lincoln Continental replaces the old MKS and comes packed with plenty of luxury features, including the new 30-way Perfect Position seats that heat, cool, and massage. All-wheel drive and a Lincoln-exclusive 3.0-liter, twin-turbo EcoBoost V-6 with an estimated 400 hp and 400 lb-ft of torque will be offered in the 2017 Continental.
What's Not: Lincoln's Drive Control system, which is also found on Lincoln's other models, will be available in the Continental and allows owners to adjust the car's driving characteristics to their tastes. Like other Lincolns, the Continental will be available with three personalized themes from its Black Label program.
When: September 2016
Price: $45,485 (N12.8million)
10. 2017 TOYOTA 86
What's New: With the death of the Scion brand, the beloved FR-S sports car moves under the Toyota umbrella. It drops the FR-S name in favor of 86, the name it goes by in Japan. The 86 gets a nose-lift to go with its new name, a new steering wheel, some suspension tweaks, revised gear ratios for the six-speed manual, and, as an added bonus for those who like to shift themselves, 5 extra horsepower and 5 more lb-ft for 205 horsepower and 156 lb-ft total.
What's Not: The 2.0-liter flat-four under the hood continues to make just 200 hp and 151 lb-ft of torque in Toyota 86 models equipped with the optional six-speed automatic. We're still waiting on a long-ago rumored turbocharged version or at the very least a convertible.
When: Late August 2016
Price: $26,000 (N7.3million)
11. JAGUAR F-PACE
What's New: Almost everything. Jaguar's first-ever SUV is expected to do great things for the fabled British brand. Heading off-road? You'll be better served by a ride from Jaguar's sibling, Land Rover. The F-Pace features all-wheel drive, but it is intentionally aimed at the road. Still, if you need to get through some muck on the way to soccer practice, no worries. Odds of the F-Pace becoming Jaguar's best-selling model? 100 percent.
What's Not: The engines, transmission, and AWD system come straight from other big cats. You may as well think of the F-Pace as an XF Wagon on stilts.
When: Currently
Price: $41,985-$70,695 (N11.8million – N19.9million)
12. 2017 TESLA MODEL 3
See Also: 12 Photos of Multi-Million Naira Luxury Cars Owned by Nigerian Celebrities
What's New: Tesla has captured our automotive interest in a way we haven't seen since the original Mustang made its debut half a century ago. With the Model 3, Tesla has promised a lot: a sleek, glass-roofed electric family car with a range of more than 200 miles and a 0-60 time of 6.0 seconds or less. And the price? Said to be an impressive $35,000 for a base model.
What's Not: With nearly 400,000 refundable $1,000 deposits, it's unclear whether the Model 3 will be subject to similar delays as we saw with the Model S and Model X. And what exactly a $35,000 Model 3 includes remains to be seen.
When: Late 2017
Price: $35,000 (N9.8million)
13. 2018 LEXUS LS 500
What's New:  Lexus' next-generation LS flagship is scheduled with other future cars, to debut in early 2017 (possibly at January's 2017 Detroit auto show) and go on sale in the fall as a 2018 model year. Expect most of the concept's radical L-Finesse design to carry over to the production car, as Lexus has no intentions of the next LS blending in. The new LS will no longer reside on the small side of the segment or lack the back-seat comfort and amenities of its European counterparts.
The LS' longer wheelbase (comparable to the Benz S550's 124.6 inches) will allow rear-seat passengers to not only stretch out but also enjoy what promises to be Lexus' most opulent interior ever. In terms of powertrains, we hear a new generation of engines is in the cards—a naturally aspirated V-8 and/or a twin-turbo V-6 are likely candidates—with the LC 500 coupe's 10-speed auto a sensible partner.
When: September 2017
Price: $75,000 (N21.1million)
14. AUDI E-TRON QUATTRO SUV
What's New: Audi recently confirmed it will begin production of its first all-electric SUV by 2018. Likely called Q6, the electric SUV is expected to offer more than 300 miles of range and should look similar to the Audi e-Tron Quattro concept (shown) unveiled at the 2015 Frankfurt show.
What's Not: Although its powertrain is all-new, it'll likely ride on VW Group's MLB2 platform shared with the three-row Q7 crossover and other models.
When: 2018
Price: $80,000 (N22.2 million)
15. VOLKSWAGEN T-CROSS
What's New: Volkswagen, with other future cars, will bring out an all-new subcompact crossover to slot below the Tiguan. VW hasn't divulged the real name yet, but our best guess at what to expect comes from VW's latest small crossover concept, the T-Cross Breeze, which made its debut in February at the Geneva Motor Show. Expect a production model to feature bold styling cues like the concept but without the option to drop the top.
What's Not: Like the concept, the production model will share its underpinnings with the smallest cars on Volkswagen's flexible MQB platform, the super-mini Volkswagen Polo hatchback. That'll make it smaller than the Golf-based T-Roc crossover, which is also expected to head to market.
When: 2018 (est)
Price: $20,000 (est) (N5.6 million)