Filmhouse is a name well known for anything entertainment around the world. The company has over 100 years of combined cinema operation and development experience gained in England, Italy, the USA, and Spain. When Filmhouse gained entrance into the Nigerian market in 2012 through two young Nigerians, they were determined to become the leading cinema brand in the country. To achieve this, they gave nothing short of the excellence the company has been known for for decades across the world.
The company kicked off operations with Filmhouse Surulere. They had a game plan of rolling out twenty-five (25) cinemas over a six (6) year period. Almost nine years down the line, they have been able to roll out a total of 15 (fifteen) cinemas in nine states across Nigeria. Even though they may seem to be running behind their plan, their vision is still intact with a roll-out plan factoring all cities in Nigeria and beyond. Driven by a strong experienced management team, innovative marketing activities, and impressive guest service standards, they sure would reach their target and surpass in no time.
A Brief History Of Filmhouse Cinema Nigeria
Filmhouse Cinemas Nigeria was founded by two Nigerians; Kene Okwuosa and Moses Babatope. According to Okwuosa, they had identified an under-reached market in Nigeria and an opportunity in people's craving for entertainment, and so, they sought to meet these demands with a quality offering, and that was what gave birth to Filmhouse Cinemas.
The duo took a loan from the Bank of Industry, a Nigerian development finance institution and in December 2012, they launched the first outlet of the cinemas in the Surulere area of Lagos State, South-West Nigeria. By 2018, Filmhous became the largest cinema chain in Nigeria and the third-largest in Africa.
Filmhouse Cinemas Locations and Contact Addresses Across Nigeria
Filmhouse now has fifteen cinemas in nine states across the country. These states include:
Lagos
Cross Rivers
Ibadan
Kano
Ondo
Osun
Edo
Rivers
Delta
Below is a list of the locations of the cinemas and their contact details
States 
Cinema Location
Address 
Contact Details 
Lagos
Filmhouse Cinemas Surulere
Leisure Mall: 30B Adeniran Ogunsanya St, Surulere, Lagos
0902 479 3085
Filmhouse Cinemas Apapa
13 Park Lane, (newly named Otunba Ayodele Soyode Lane Lagos Apapa, Lagos

 

0902 497 3043

Filmhouse Cinemas IMAX Lekki
Bisola Durosinmi Etti Dr, Lekki Phase 1, Lagos
0902 499 7900
Filmhouse Cinemas, Oniru
Twin Waters Entertainment Centre Okunde Bluewater zone off, Remi Olowude St, Eti-Osa, Lekki

0802 569 8471

Filmhouse Cinemas Circle Mall
Circle Mall, Lekki Peninsula II

0812 375 1498

Filmhouse cinema MX4d Landmark Boulevard

 L

andmark, 1 Water Corporation Dr, Maroko 106104, Lagos

0902 497 3084

Oyo
Film House Cinema, Ventura Mall

 

Plot 5 and 6, Old Aerodrome Road Along Sango-UI Road, Samonda, GRA, Ibadan

0902 497 3066

Filmhouse Cinemas Dugbe Ibadan

 

Gsm, Queens cinema, Ibadan

 0902 497 3080
Rivers
Filmhouse PH
1 Azikiwe Rd, Port Harcourt 500101, Port Harcourt

0902 497 3072
Ondo
Filmhouse Cinema Akure
Igbatoro Road, 340283, Akure

 

0902 497 3054

Osun
Filmhouse Cinemas, Osun Mall
Gbongan – Oshogbo Rd, 230284, Osogbo
Cross Rivers
Filmhouse Cinemas Calabar
Marina Resort, Marina Rd, Calabar
0902 497 3060
Delta

Filmhouse Cinema, Asaba

Plot 7, Core Area Phase 4, Along Okpanam Road, Opp. House of Assembly
0905 020 8153
| | | | |
| --- | --- | --- | --- |
| Kano | Filmhouse Cinemas Kano | Shop Rite, Kano, Zoo Rd, Gandun, Albasa, Kano | 0902 497 3078 |
| Edo | Filmhouse Cinemas Benin | Uselu 300103, Benin City | 09070362350. |
Filmhouse cinemas can also be reached on 08123751498, 08084641767 every day between the hours of 10 AM and 8 PM. You can also chat them up or leave a Whatsapp message for them via the same numbers.
For complaints, you can email them via onlinesupport@filmhouseng.com and for enquiries relating to marketing and reporting any suspicious activity, email them via info@filmhouseng.com.
Their Facebook page is @FilmhouseCinemas and on Instagram as @filmhousecinemas
Booking Movie Tickets At Filmhouse Cinemas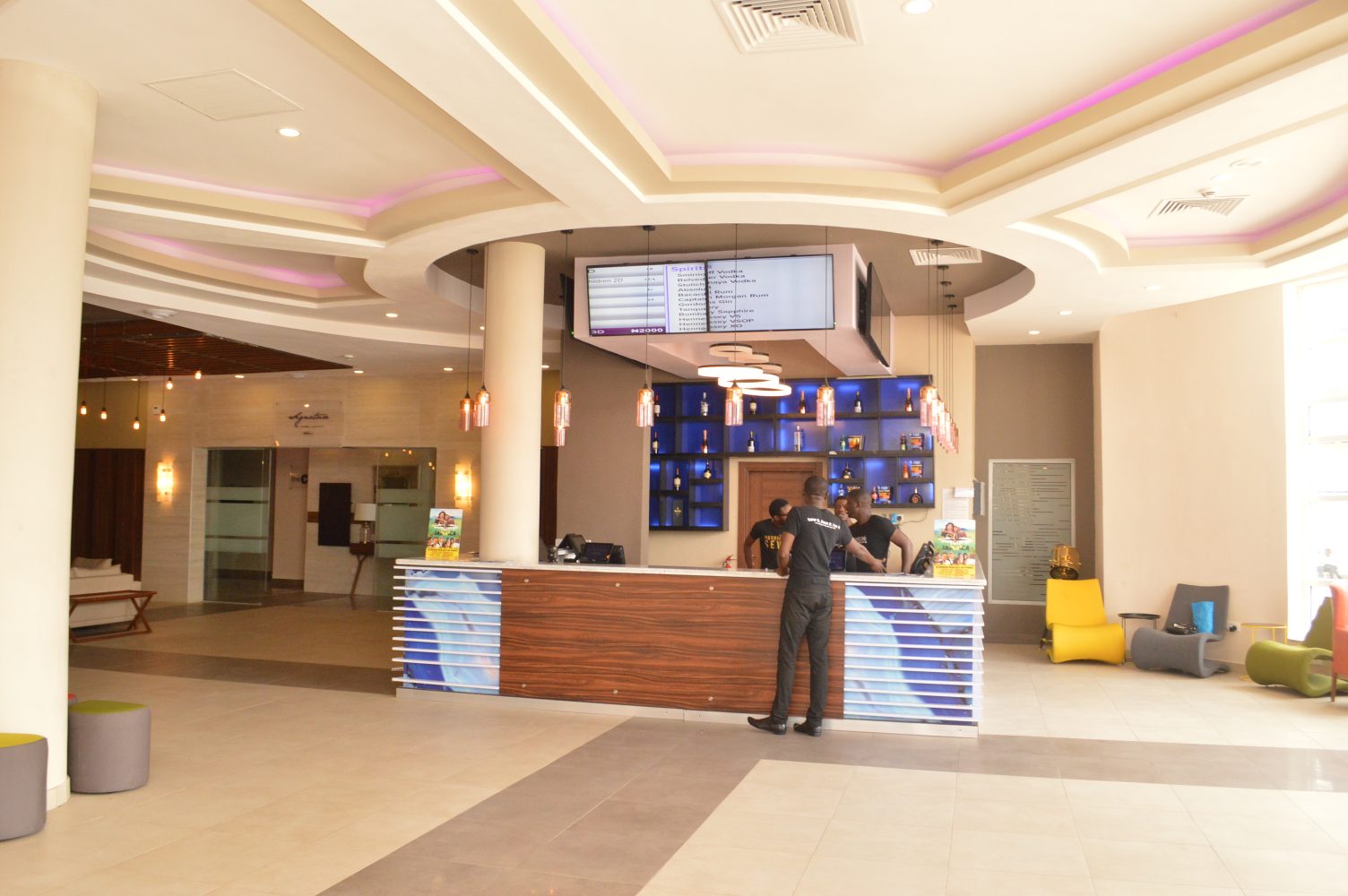 FilmHouse Cinemas can be assessed from 10 am to about 12:30 – 1 am daily and this includes public holidays. Movie tickets can be booked online by visiting www.filmhouseng.com to select the location of the cinemas you intend to watch the movie at.
For instance, if you want to watch a movie, say at the Filmhouse Apapa, you visit www.filmhouseng.com/apapa to make the bookings or simply just visit www.filmhouseng.com, select the location where you want to watch the movie by simply clicking on the 'Now Showing' bar button.
When you click on the 'Now Showing' bar, a list of all Filmhouse Cinemas in Nigeria will appear, then you select the location you intend to watch the movie from. You also get to see the list of all the movies showing at each cinema per time
If you intend to get your movie online, do the following:
1. Visit the cinema's official site @ www.filmhouseng.com
2. Once you are logged into the dashboard Click on the drop-down menu to select/change the cinema location and date.
3. After selecting the cinemas' location and date, select the time you would want to watch the movie by clicking on the highlighted time displayed in the movie you want to book and go ahead to book and make your payment
However, note that tickets can be booked over the counter at designated cinemas across the country
Filmhouse Cinemas Ticket Prices
FilmHouse Cinemas offers one of the best deals in terms of prices. With their amazing price offers, anyone including children can have an amazing time at any of the cinemas scattered across the country. However, the price list differs from cinema to cinema. To check the price for each cinema, click here
Filmhouse Is Also In Hospitality Business
Besides its cinema business, Filmhouse has also gone into hospitality full time. Their journey into hospitality began in September 2016, when the management went into partnership with a Canadian theatre company – IMAX Corporation to officially launch the Filmhouse IMAX Cinemas at Lekki Phase. IMAX isn't just the first of its kind in Nigeria but the first in West Africa.
IMAX is specially designed for special-venue film presentations offering an enhanced viewing experience for movie lovers who would not mind paying a little more for it. Asides from the different lights, projectors, and viewing experience the IMAX screen project provides, the two-story building theatre is furnished with two regular 75-seater screens tagged Premium 1 and 2 – this is in addition to two other Private screens.
There is the CUBE luxury private screen designed for just 8 people, it comes with cozy sofas and private restrooms and a price tag of N120,000 for 3 hours of movie viewing, buffet service, and an intercom.
There is also the Signature screen, which is a 33-seater private screen that is suitable for corporate or personal events. The Signature is priced at N8,000 during off-peak periods and N10,000 during peak periods. With this fee, you will get complimentary popcorn, drinks, water, appetizer, and an option to order anything off the menu.
IMAX comes with world-class restaurant service: a Signature Bar, Terrace Bar, and a Lounge. You can eat anywhere within the building. The Cinemas is open even on weekends from 10 am till midnight on weekdays and till 2 am on weekends.
Filmhouse Has Also Ventured Into Movie Production
Filmhouse also has a production and distribution arm named FilmOne Entertainment which has co-produced some of Nollywood's highest-grossing movies in the past few years. These movies include The Wedding Party 1 and 2, Merry Men 1 and 2, The Set-Up, etc
FilmOne also collaborates with Netflix (to aggregate Nollywood content for the streaming platform) and, most recently, Disney, serving as its sole distributor in both Nigeria, Liberia, and Ghana.