Filmhouse Surulere is a part of the Filmhouse Cinemas Limited. It is a dynamic film exhibition company with a vision to be the no.1 cinema brand in Nigeria. They are currently implementing a strategic development plan to roll-out twenty-five (25) cinemas over a six (6) year period that commenced in December 2012.
The company management team has over 100 years combined cinema operation and development experience gained in England, Italy, USA, Spain, and Nigeria.
Driven by a strong experienced management team, innovative marketing activities and impressive guest service standards, Filmhouse Cinemas strives to appoint employees with requisite skills, knowledge and experience for the roles they undertake.
Its designs operate large complimentary multifarious features including games arcade, ice cream café, food concession, toys shop, digital cinema, 3D cinema and kid's club.
FilmHouse Cinemas Addresses
FilmHouse now has ten cinemas in Nigeria. In Lagos, the cinemas are FilmHouse Surulere, Lekki Phase 1 and Apapa. In Ibadan, the cinemas are located in Dubge and Samonda.
The cinemas are also in Marina Resort, Calabar, Igbatoro, Akure, Old GRA, Port Harcourt, Zoo Road Kano and Okpanam Road, Asaba, Delta state.
Here are addresses and contacts of all FilmHouse cinemas branches in Nigeria:
Surulere/Apapa: Leisure Mall, 30B Adeniran Ogunsanya St, Surulere, Lagos. Contact – 0902 479 3085
Filmhouse Cinemas IMAX Lekki: Bisola Durosinmi Etti Dr, Lekki Phase 1, Lagos. Tel – 0902 499 7900
Samonda, Ibadan: Ventura Mall, Plots 5 and 6 Old Aerodrome Road Along Sango-UI Road, Samonda GRA, Ibadan
Dugbe, Ibadan: Second floor, Heritage Mall, Cocoa House, Dugbe, Ibadan. Contact – 0902 497 3080
Port-Harcourt: 1 Azikiwe Rd, Port Harcourt. Tel – 0902 497 3098
Calabar: Marina Resort, Marina Rd, Calabar Tel – 0902 497 3060
Akure: Igbatoro Road, Akure, Tel – 0902 497 3054
Asaba: Plot 7, Phase IV, Along Opp. House of Assembly, Plot 7 Okpanam Rd, Asaba. Tel – 0905 020 8153
Kano: Albasa. Tel -0902 497 3078
Booking Movie Tickets At FilmHouse Cinemas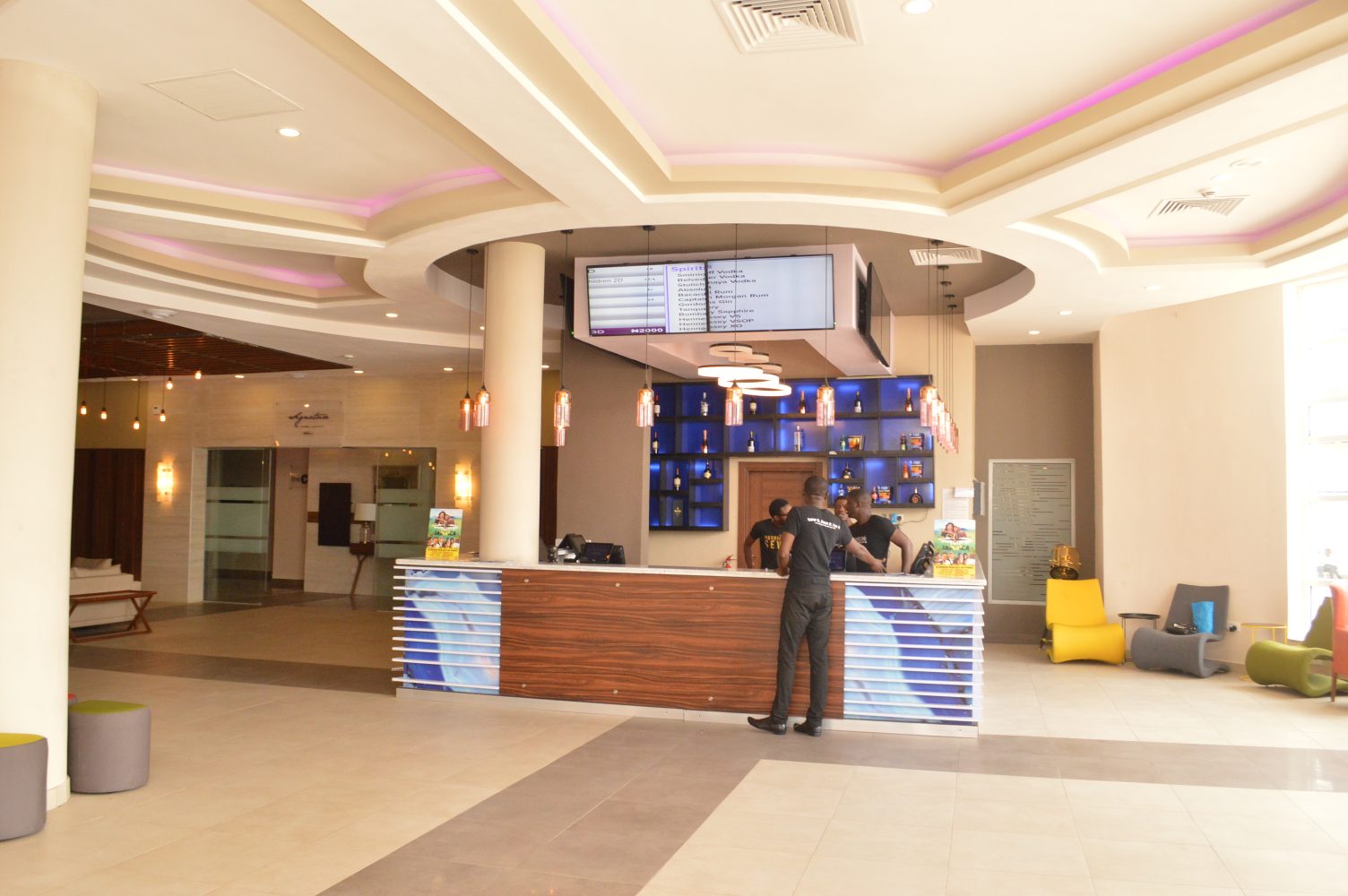 FilmHouse Cinemas opens daily from 10 am to about 12:30 – 1 am including on public holidays.
To watch a movie at Filmhouse Cinemas, you can book your tickets online by visiting www.filmhouseng.com slash the location of the cinemas you intend watching the movie at.
For instance, if you intend watching a movie at the Filmhouse Surulere, you visit www.filmhouseng.com/surulere to make the bookings or simply just visit www.filmhouseng.com and select the location where you want to watch the movie by clicking on the 'Now Showing' bar.
By clicking on the 'Now Showing' bar which shows you the list of all Filmhouse Cinemas in Nigeria, you also get to see the list of all the movies showing at each cinema across the federation.
To buy a movie ticket online, observe the following steps:
1. Visit the website www.filmhouseng.com
2. Click on the drop-down menu to select/change the cinema location and date.
3. Click on the highlighted time in the movie you want to book.
Meanwhile, tickets can also be booked over the counter at the cinemas.
Ticket Prices – FilmHouse Surulere
FilmHouse Cinemas offers one of the best deals in term of prices. With their amazing price offers, anyone including children can have an amazing time at any of the cinemas scattered across the country.
Below are the prices of movie tickets at FilmHouse Surulere, both for adults, children, students and everyone.
TIMES
TICKET PRICES

Mon – Fri 10:00AM to 2:59PM

N600

Mon – Fri 3:00PM to 4:59PM

N800

Mon – Fri 5:00PM to 10:00PM

N1500

Bargain Wednesday 10:00 AM to 2:59 PM

N600
Bargain Wednesday 3:00 PM to 12:00 AM
N800
Sat/Sun ALL DAY
N1,500
Late Night Shows 10:00 PM to 12:30 AM
N800
Public Holiday ALL DAY
N1,500
Blockbuster ALL DAY
N2,000
 For all 3D films, you pay N500 for the glasses
FilmHouse IMAX
In September 2016, Filmhouse Cinemas Limited in partnership with Canadian theatre company, IMAX Corporation officially opened Filmhouse IMAX Cinemas at Lekki Phase – the first in West Africa.
The IMAX screen provides a new technology with a different projector, lights and overall cinema viewing experience. IMAX is often used for special-venue film presentations. It offers an enhanced viewing experience for movie lovers who do not mind paying a premium for it.
See Also: Top 10 Things To Know About Smile Broadband In Nigeria
The two-storey building Filmhouse IMAX Screen theatre has two regular 75-seater screens called Premium 1 and 2, and two other Private screen theatres – all constructed to conveniently accommodate up to a thousand people at a time.
The CUBE is a luxury private screen with cosy sofas for just 8 guests and a private restroom within the apartment. It comes with a price tag of N120,000 for 3 hours, choice of movies, intercom and a buffet service.
The Signature screen is a 33-seater private screen usually for corporate or personal events and it is purposely set to also serve as a Conference Hall. The Signature comes with a price tag of N8,000 during off-peak periods and N10,000 during peak periods with complimentary popcorn, drinks, water, appetizer and an option to order anything off the menu.
Filmhouse IMAX Cinemas also offers a large luxury Foyer, Terrace Bar, Signature Bar, Lounge and a world-class restaurant service. You can eat anywhere within the building. The Cinemas opens 10:00 am until midnight on weekdays, 10:00 am till 2 am on weekends and new releases premiere every Friday. There are also movies for all ages.