Rabiu Kwankwaso, FNSE, FNIQS (born 21 October 1956, Age: 66 years old) is a Nigerian politician best known as the former Governor of Kano state from 1999 to 2003 and 2011 to 2015, as well as the national leader and presidential candidate under the New Nigeria Peoples Party (NNPP).
Dr. Rabiu Musa Kwankwso is one of those amazing leaders who doesn't see only the way to victory but also knows when victory is impossible. Many who love him see him as a supersonic person whose achievements speak before his sound. Dr. Rabiu Kwankwaso has more interesting facts you may not have heard before.
Date Of Birth:
Dr. Rabiu Musa Kwankwso was born on 21st October 1956 at Kwankwaso town in Madobi Local Government of Kano state. Rabiu Musa is a Nigerian politician who was Governor of Kano State from 1999 to 2003 and was re-elected for a second term as Governor on 26 April 2011.
Education:
He did his Primary School in Gwarzo Boarding Senior Primary School and his secondary education in Wudil Craft School and Kano Technical College. He later acquired National Diploma and Higher National Diploma in Civil Engineering from Kaduna Polytechnic, PGD and M.Sc water Engineering from Middlesex and Loughborough Universities in the UK, Doctor of Science (+/ons) the University of Maiduguri.
Family:
Rabiu sacked his first wife following his victory in 1999 polls and got married to another woman who became the first lady of Kano State. If this is the case, does it really mean they were waiting for a win desperately? We wonder what would have happened if he didn't win at that time. In addition to that, Rabiu is blessed with 8 children.
See Also: 10 Fascinating Facts You Must Know About General Muhammadu Buhari
First Move into Politics: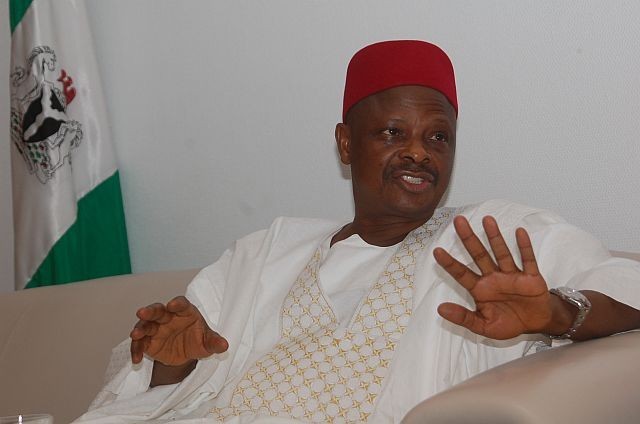 Rabiu Musa Kwankwaso served Kano State Government as a civil servant for about 17 years and later became the Principal Engineer. He left the state civil service in 1992, vied for election into the Federal House of Representatives and was elected as the Deputy Speaker of the House of Representatives. He also became Delegate to the Constitutional Conference in 1994.
Later Political Career: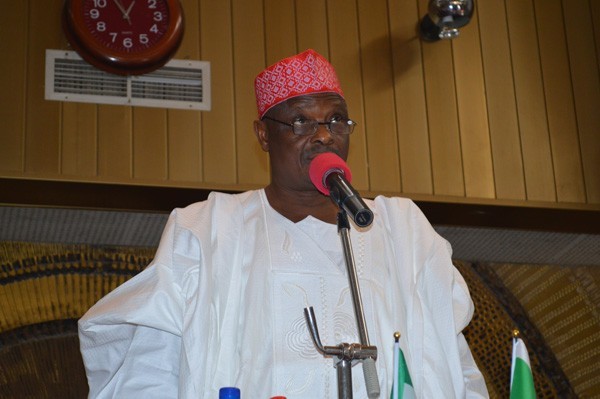 Rabiu Kwankwaso was Executive Governor of Kano state between 1999 and 2003, under Peoples Democratic Party (PDP) platform. He pursued to be re-elected and lost to Malam Ibrahim Shekarau whom he removed from the highest civil service position of permanent secretary to a Lecturer in a higher institution (College of Arts and Science, Kano).
After he lost 2003 election, he was appointed as Minister of Defence in the Federal Republic of Nigeria from 2003 – 2006 and also as Special Adviser to the President on Darfur and Somalia in 2006 – 2007. Afterwards, he became the Representative of the North-West geopolitical zone in the Niger Delta Development Commission (NNDC) from 2009 – 2010. achieved the big goal. In 2011, he achieved the big goal as he was re-elected as Kano state governor on 27 April 2011.
Controversy:
Rabiu Kwankwaso was accused of denying Malam Ibrahim Shekarau (ex-governor of Kano state whom he lost his office to in 2003 election) his pension benefits, as claimed by Sule Ya'u Sule's who said his principal's entitlements were denied.
First Tenure Achievements:
Not many of us know that United Nations once recognized his effort for introducing Free Feeding for Primary School Students in his first tenure. He also achieved a lot in the areas of Education, Rural Electrification and Health, and established a State University of Technology at Wudil.
His electrification program in the rural areas recorded a great success and was able to give the Federal Government a property that was converted to the Nigerian Law School at Bagauda. He built a number of bridges in the rural areas and introduce a free natal program for pregnant mothers. Despite all this, his bid to be re-elected in the next election failed in 2003.
Attributes:
Governor Rabiu Kwankwaso can be said to be a strict and mean person. If he does not like you, there shouldn't be any need of hiding it. He is a bold man who expresses exactly how he feels without concealing any.
Did you know that he persistently ignored President Goodluck Jonathan during an award or gala night that was organized by the National Council of Women Societies in collaboration with the office of the First Lady?
He declined to join other governors, who were on the same table with him when they all walked to the President's table to exchange pleasantries with him; his wife, Patience; Sambo and his wife, Amina. He also intentionally refused to recognize the presence of the President by remaining seated during the presentation of awards to the governors.
While other governors had handshakes with the president when stepping down the podium to their seats after being presented with an award Rabiu Kwankwaso snapped his eyes away from the president and went to his seat.
Family Scandal:
Rabiu's first son, Mustapha was once reported to have fought his stepmother – his father's wife. The report says Mustapha has on several occasions been involved in a verbal fight with his father's wife concerning his habitual drug intake just before the physical fight. While some people took it to be a bunch of lies, some others believed it actually happened, it's not for us to say how true this story is.
Present Political Stance: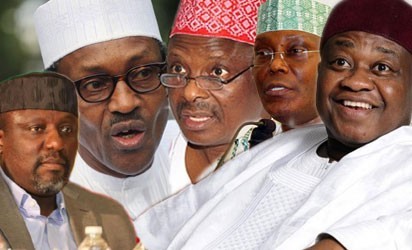 Rabiu Kwankwaso urges Nigerians to act like Malawians by making Goodluck Jonathan lose 2015 election as Malawian president lost the recent presidential election that took place in Malawi. This was gathered from his statement in an interview when he made the following statement "Nigerians will do to them what the Malawians did to their government, they will be shocked". He went further to say 'We will Malawi them in 2015″.