With Valentine's Day already here, while others are still contemplating the best gifts to get their significant other, the big boys don't joke around with this date. Check out the top 10 most expensive Valentine's Day gifts that celebrities have splashed out on those they are either in a relationship with or married to.
Top 10 Most Expensive Valentine's Day Gifts Ever
We would start from the least expensive and slowly walk you down the most expensive, Enjoy!
10. $25,000 Platinum Covered Cell Phone – Jay-Z to Beyonce (Wife)
When you have so much money and you are both at the top of your industries, going out to splash expensive gifts on each other is nothing short of what's expected. In 2009, Jay-Z bought his wife "Beyonce" a platinum-covered mobile phone estimated to be worth about $25,000.
If you think this is too much, then I would like to also remind you that on Jay-Z's 41st birthday, Beyonce bought him a car worth over $2 million.
9. $40,000 – George Clooney to Sarah Lawson (Girlfriend)
In 2008, George Clooney went all out for his girlfriend, Sarah Larson. He took her to Las Vegas for a romantic Valentine's getaway at the Hugh Hefner Sky Villa at Palms Casino Resort. A night at the villa is priced at $40,000. Boy! What a way to celebrate Valentine. Unfortunately, their relationship broke up about a year later.
8. $45,000 Carousel Horse – Courteney Cox to David Arquette (Husband)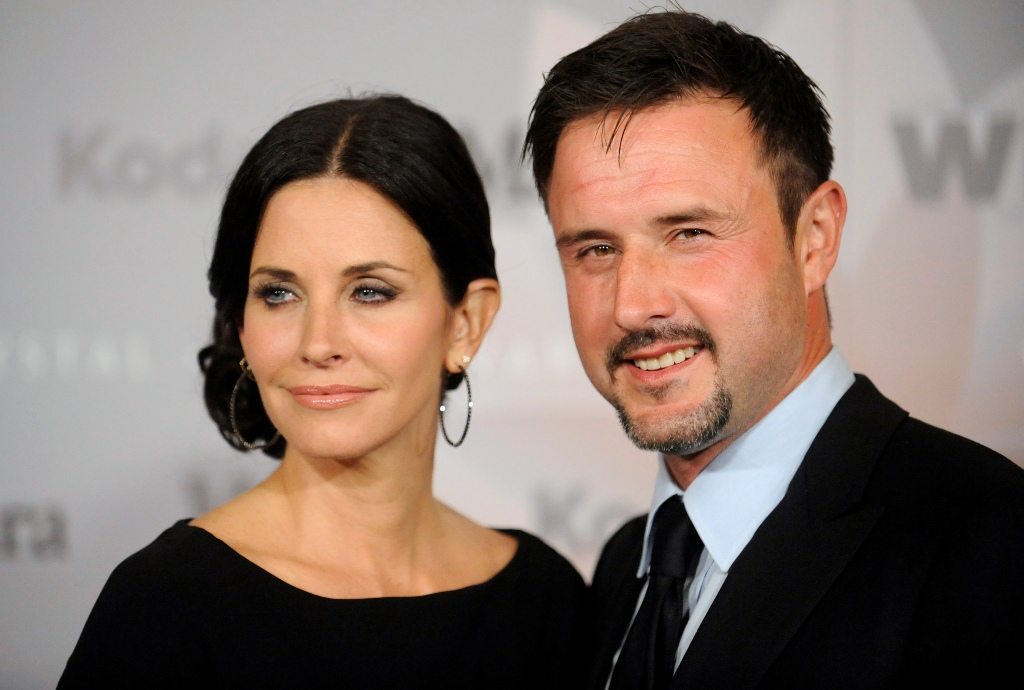 In 2010, David Arquette got an antique carousel horse from his wife, Courteney Cox as a Valentine's Day gift. The horse was estimated to be worth $45,000.
7. $52,000 Home Vineyard – Jerry O'Connell to Rebecca Romijn (Wife)
Imagine receiving a gift that will always grow and remind you of the love shared, that's the kind of gift Jerry O'Connell gave to his wife Rebecca Romijn.  In 2008, O'Connell had set up a vineyard at their home as a Valentine's Day present for his wife.
Setting up the vineyard wasn't cheap either, it was estimated to have cost Jerry O'Connell over $52,000.
6. $73,000 Panthere De Cartier Cuff – Kanye West to Kim Kardashian (Wife)
If there is one thing we know about Kanye West it's that this artist is very unpredictable, but his love for the women in his life are usually taken to the next level. In 2013, Kanye surprised Kim (his wife) with a Panthere De Cartier Cuff estimated to be worth about $73,000.
The precious stones featured on this gift were; diamonds, emeralds, and white gold.
See Also: Ladies! 99 Ways To Celebrate Valentine With Your Your Man
5. $79,000 5-Carat Diamond & Platinum Ring – Jordan Bratman to Christina Aguilera (Fiancée)
In 2005, Christina Aguilera's ex-husband, Jordan Bratman got her a 5-carat diamond and platinum engagement ring to honour his Valentine's Day proposal. The ring was estimated to be worth about $79,000. Though their union did not last as long as the Stern's, they eventually got married after the proposal and had a son together.
4. $250,000 5.2 carat Emerald-cut Ring – Howard Stern to Beth Ostrosky (Girlfriend)
In 2007, Howard Stern got his girlfriend, Beth Ostrosky a 5.2-carat emerald-cut engagement ring. The ring was estimated to be worth over $250,000. They both ended up getting married in 2008, such gifts are indeed priceless so I guess the Valentine's gift was worth it after all.
3. $340,000 Bentley – Katy Perry to Russell Brand (Husband)
In 2011, Katy Perry once bought her ex-husband, Russell Brand a Bentley Brooklands car as a Valentine's Day gift. The Bentley was estimated to have cost the artist nothing less than $340,000. Now thats a sure way to state it boldly that you love your man.
2. $8m Bvgari Necklace – David Beckham to Victoria (Wife)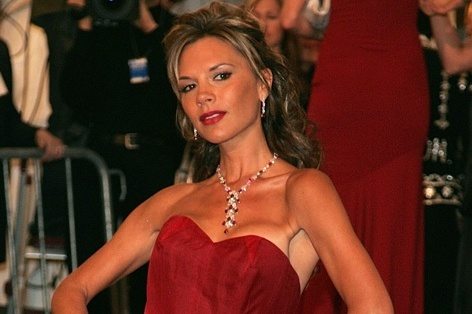 In 2012, David Beckham bought his wife Victoria a whopping $8 million Bulgari necklace as Valentine's Day present. David Beckham is known to spoil his wife with expensive gifts, from exclusive designer bags to cars and even necklaces.
1. $20m Gulfstream Jet – Tom Cruise to Katie Holmes (Fiancée)
In 2005, it was reported that Tom Cruise bought his then-fiancée, Katie Holmes a custom Gulfstream jet as a Valentine's Day gift. The Gulfstream was reported to have cost about $20 million. Can you beat that?! This is obviously the biggest valentine's day gift ever given out.
Well, with several other valentines coming through and celebrities increasing their net worths, it might be possible for these records of valentine's day gifts to be broken sooner than you would expect.
So expect more!