Paula White is that one-woman who is graciously taking the Christian world by storm through her ministry in teaching and writing skills. A woman of God who is known best for her profound and dynamic Bible teachings. She is popularly referred to as "a prosperity preacher", a proponent of the "name-it and claim-it gospel" which purports that people can receive financial, emotional and spiritual blessings if they engage in continuous giving.
Birth and Early Life
Born Paula Michelle Furr on April 20, 1966, in Tupelo, Mississippi, to an upper-middle-class family of Myra Joanelle and Donald Paul Furr III, Paula's world shattered when, at the age of five, her father took his own life after a misunderstanding with her mother who insisted on taking her to Memphis. The death of Donald seemed to open up a new phase of life for Paula and her mother who found themselves in abject poverty. Paula was thrown into a state of confusion and betrayal especially as she was left to fend for herself.
As a teenage girl, Paula experienced deep feelings of shame and rejection. According to her, she was sexually and physically abused between the ages of six and thirteen, by different people on different occasions: "It wasn't a consistent abuse, but it was enough to do damage that made psychiatrists say I would be dysfunctional all my life". She turned out to be a strong young lady who faced the world with much determination. Her achievement as a graduate of Seneca Valley High School in the German town, Maryland; and as a teacher proved that fact. But with all those happenings, nothing seemed to be going well for Paula especially as her always-drunk mother remarried and moved with her new family to Maryland.
However, it was during her stay in Maryland in 1984 that Paula got converted to Christianity. Shortly after that, when she was 18 years, she claimed to have received a vision from God. She became part of the National Church of God in Fort Washington and Maryland and from there, her story began to have a touch of change
Paula's Rise in Christian Ministry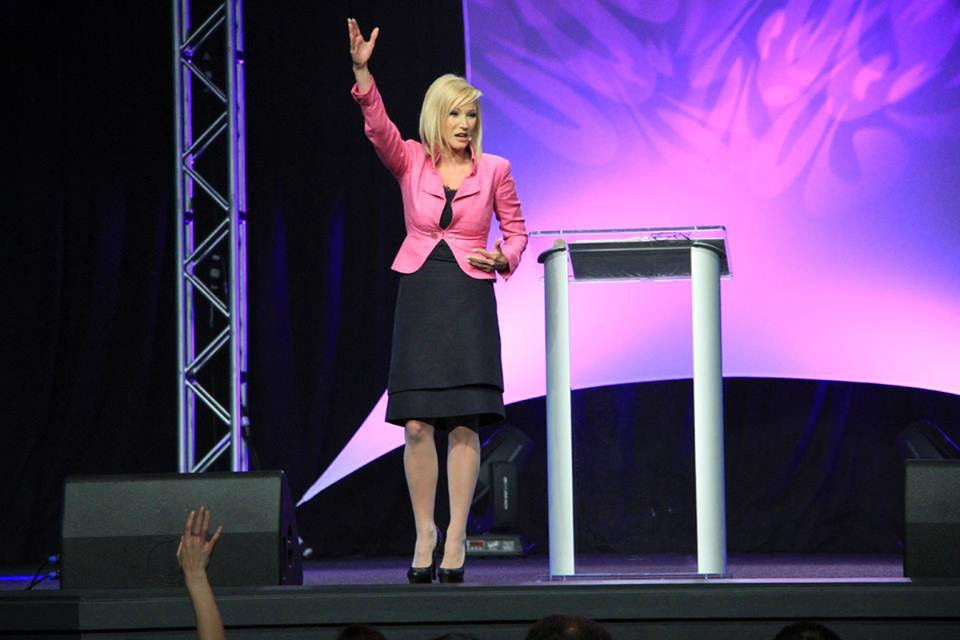 Having embraced her new life as a Christian, Paula set out on a journey to find out what God was all about and in 1991, she co-founded the Without Walls International Church (formerly known as South Tampa Christian Center) in Tampa, Florida, with her new husband Randy White. This could be said to be a stepping stone to all her achievements. As expected, the church struggled for about 2 years before it got fit and eventually began to grow through the various outreach programs. Between 1991 and 1998, they had the location of the church changed 3 times before they secured the property in Tampa, and changed the name of the church from South Tampa Christian Center to Without Walls International Church.
Paula White's Net Worth
Pastor Paula White has a net worth of $5 million. Apart from being a pastor and the host of the popular television show, "Paula White Today" on the Trinity Broadcast Network, she has also published ten books from which she still makes money until today.
See Also: Hottest Women In the World – The Sexiest and Most Beautiful
Accolades and Recognition
A lot of Paula's life achievements revolve around her ministry. Working together with her husband, Paula was able to raise her ministry in a very short period of time. In 2002, Paula's church grew too big to the extent that it was having job training evangelism among public housing projects and a teen club. She published her tenth Christian-themed book, Move On, Move Up in 2008. In the same year, she performed the Invocation for the 40th Anniversary of Dr. Martin Luther King Jr.'s assassination in Memphis, Tennessee, and was a presenter at Maya Angelou's 80th birthday tribute in Atlanta, Georgia.
Paula was nominated to receive the prestigious 2011 Impact Leadership Award during the 5th Annual International Financial and Leadership Summit in Houston, Texas. She also received endorsements from T.D. Jakes, Joel and Victoria Osteen, Earvin 'Magic' Johnson, Kim Kiyosaki, General Colin Powell, Donald Trump, Joyce Meyer, Ebony Magazine, and many others. Presently, she drives a Mercedes-Benz and flies around the country in her private jet. She also lives in a $2.1-million mansion on Tampa's Bay shore Boulevard and has a Fifth Avenue condo in Trump Tower in New York City.
Relationship – Married, Husband, Affair, Divorce
Interestingly, Paula's first marriage was as a teenager to Dean Knight who got her pregnant at that time. Then in 1989, she met with a preacher and evangelist, Randy White who happened to be a divorcee. They met while he was visiting the church where Paula volunteered as a janitor. They courted for some months and married the same year after which they moved to Tampa, Florida. In 2007, Paula's marriage came to an end following Randy's public declaration of their divorce. According to Paula, the divorce was amicable and they remain friends.
Sometime in the year 2010, it was rumoured that the popular preacher was into an intimate relationship with another great evangelist and preacher Benny Hinn. Though they both denied the allegation calling it a mere friendship, they were caught holding hands in the public. However, on April 27, 2015, Paula tied the knot in marriage with rock musician Jonathan Cain of Journey fame. Presently, Paula is a mother of a son named Bradley.
Paula White's Plastic Surgery
There were speculations that Paula White had undergone plastic surgery as a result of the continuous pressure to maintain a perfect look in the pulpit and on TV since her preaching is widely televised. The plastic surgery scandal actually began with her former husband,  Randy White, accusing the popular televangelist of stealing some equipment worth $2 million to support her addiction for shopping and plastic surgery.
Judging by some of her pictures which were published online, it was obvious that she looked youthful and fresher than before with a number of things done including a facelift, lip fillers, cheek implants, and Botox around the eyes. There were also rumours that Paula's hips were injected with filler injections to make her look younger and that she had undergone a breast implant surgery to get a little bigger and rounder pair of breasts than she had.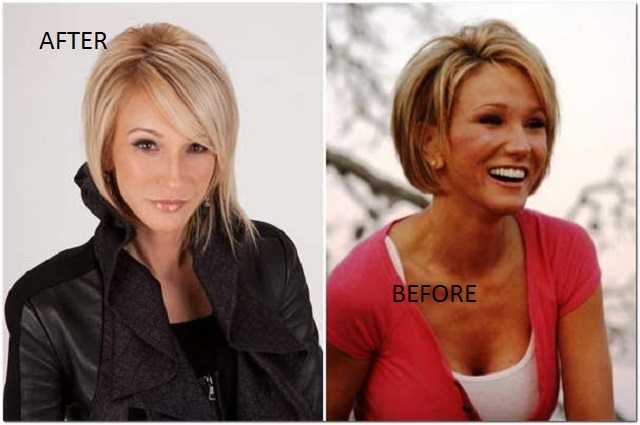 Her pictures before and after the procedure visibly differentiate how much her physical appearance has been altered over the past decade.
After ending her marriage with Mr. White, it was reported that the preacher, who is also a life coach, continued to have procedures done, besides the maintenance Botox injections she gets every few months in order to keep her face from going back to how it was.
Notable Quotes The Popular Preacher
Paula White is a great preacher of prosperity and giving. She has in so many ways shown her desire to inspire the world through her messages and devoted help to the poor and less privileged. From some of her messages come the following inspirational quotes:
"God is not intimidated by your aspirations – He gave them to you, So go for it".
"Champions have the courage to keep turning the pages because they know a better chapter lies ahead".
"Remember, when something leaves your life, God is making room for something much better to enter. Get ready".
"Don't waste another moment crying over what went wrong! If it wasn't a blessing – it was a lesson".
"Faith causes changes. Anytime there is change, there is opportunity, including the opportunity to fail. But failing can be a step toward completion of a goal. You can fail your way to success".
"Your future is found in your daily routine. Successful people do daily what others do occasionally!".
"Life's opportunities never end. God designed you to be a continual learner, a continual doer, a continual explorer and a continual giver. He never authorized a 'retirement age' from those pursuits!"