Celebrities, like anyone else, have families into which they were born. What makes the difference is that they are fortunate to be the most famous member of their family. Most times, little is known about other family members. Some of them deliberately keep their families off the media to protect them from the drama that comes with it. However, their fans are often curious to know more about their family and siblings. For fans of Wizkid who wonder about Wizkid's siblings, his general family background, and how they played helpful roles in his career, here is all you need to know.
Wizkid's Siblings are 12 in Number
Wizkid, whose birth name is Ayodji Ibrahim Balogun, was born to Alhaji Muniru Olatunji Balogun and Jane Dolapo on the 16th of July 1990. He is the only son of thirteen children. The Starboy was born into an inter-religious, polygamous family. His Muslim father married three wives, including his mother, who is a Christian. However, the singer chose to go with his mother's religious beliefs, which gave way to his career in Music.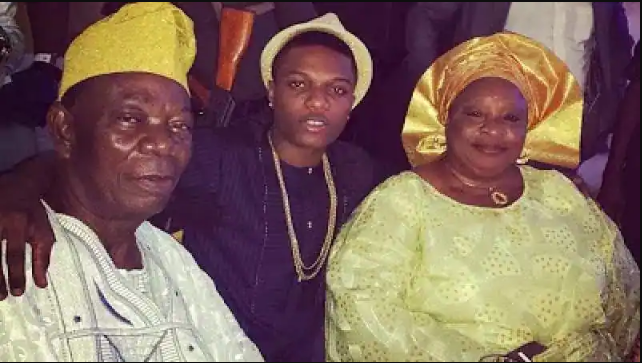 Alhaji Balogun raised all his thirteen children, including Wizkid in Shitta, Surulere, Lagos State. His three wives also live there with him, and he takes proper care of his family. Although he was once rumored to be dead, the father of the musician is still alive, and he received a "Mogaji Adinni" title on the 9th of April 2017. The title is usually given to religious leaders. He earned it as a result of his contribution to Islam and their local mosque.
Of the thirteen children born to Alhaji Balogun, three (two girls and the only boy) are the children of Jane Dolapo, Wizkid's mother, and are Wizkid's siblings. The pious Christian woman has lived in peace with her husband despite their religious differences and has raised her children right.
The proud mother revealed in an interview that she is happy to be the mother of the famous singer while giving all the glory to God. In the same interview with DailyPost, which took place at a wedding ceremony held at Church of the Pentecostal Hall, Festac Town, Lagos, she revealed that she fondly calls her son IB-boy, a short form of his name Ibrahim. The happy mother further advised aspiring singers to put God first in all they do because that is the only way they can attain success.
Meet Wizkid's Two Biological Siblings
Although Wizkid's siblings are a total of 12 sisters, he shares the same mother with only two of his sisters, while the other 10 are his stepsisters. His siblings are not as popular as he is, and not much is known about them. He is the second child of his mother.
Yetunde Awoniyi
His older sister's name is Yetunde Awoniyi. She was happily married to Seun Rowland Awoniyi until the 9th of October 2016, when Seun died in a hospital in the United States. He had battled with cancer for a while before he finally gave up.
Lade Balogun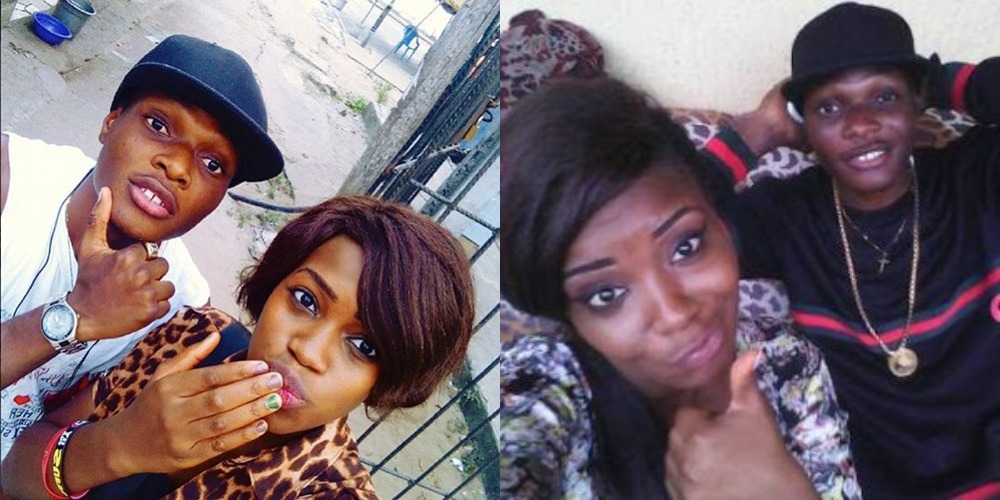 His younger sister Lade Balogun graduated from one of the most expensive schools in the Southwestern part of Nigeria. Wizkid particularly loves his younger sister a lot and does not take anything concerning her for granted. Even though there are photos of the musician and his family flying around social media, there is limited information regarding their personal life. They prefer to be very reserved and private, so much that both sisters have kept their Instagram account private as well.
Wizkid's Parents and Siblings Are Among His Biggest Supporters
Initially, Ayodeji's father was against his decision to make music because of his belief as a Muslim and because he stopped going to school to pursue his dream. On the other hand, his mother had been supportive of him all the way. He started his career in the church, which he attended with his mother at the early age of eleven. He joined the choir, and his outstanding voice helped him to attain the role of the lead singer.
Later, he and some friends from his church started a band they called "Glorious Five." They were all boys in the band. He was called Lil Prinz at the time. He eventually grew his music career from there. His father, who was not very supportive at the beginning, later gave him his blessings. Starboy has continued to maintain a good relationship with his siblings and parents.
He bought his parents a house in Tafawa Balewa Street, Lekki, Lagos, but they have refused to move into the building. Some people speculate that his father refuses to live in the house because he does not want to be part of his musical achievements even though he appreciates them. Others say it is because his family prefers a modest lifestyle; that is why they would rather remain in their old house in Surulere.
Wizkid's Opinion About Family
From all indications, Wizkid is someone that does not joke with his family, especially his children. In a virtual interview with Apple music, the singer revealed that he keeps family very close to his heart because family keeps him grounded. He added that he loves his children very much and always tries to be there for them in ways that his father was not for him. Pictures and videos of the celebrity and his kids reveal that he is living up to his claims.
Furthermore, even though the singer has not had any known issues with his siblings and parents, he has had to deal with some baby mama dramas on social media, but that has not affected his warm relationship with his children.
Other Interesting Facts About Wizkid
He has three baby mamas, just like his father. However, he did not completely follow in his father's footsteps as he is not legally married to any of his baby mamas or any other woman.
Aside from being a good son, he is a great dad too. He had his first son, Boluwatife, in 2011 at the age of 21. He currently has three sons.
His first album with the Glorious Five sold ten thousand copies.
He is the first African artist to win seven Billboard nominations and the first Nigerian artist to win three Billboard awards.
He is the first afro-pop artist whose name is written in the Guinness book of world records.
The governor of Minnesota, Mark Brandt Dayton, honored Wizkid by naming a day after him the United States.