The Nigerian Economic and Financial Crimes Commission (EFCC) was established in 2003 as a law enforcement agency to investigate financial crimes, including Advance Fee Fraud, popularly known as '419' and money laundering within and outside the government circle. It has the authority to investigate all financial-related crimes, coordinate and enforce all economic and financial laws, and collaborate with the government. The agency has prosecuted and convicted several high-profile corrupt individuals involved in any financial-related crimes.
However, despite its achievements in the past and recent years, EFCC has been heavily criticized by most Nigerians. People had accused the commission of being selective in carrying out their operations – especially under President Muhammadu Buhari, where international authorities have described the anti-graft fight against corruption as "lopsided." Regardless, EFCC has continued with its effort in fighting money laundering and corruption in the country. Meanwhile, for the course of this writing, we will give you all the details you need to know about securing a job at EFFC and its salary structure at different ranks.
How Often Does The EFCC Recruit New Officers?
Recruitment of new personnel into the operation service is only done as the need arises. It could be on a general level where all the positions will be open for an advert or on a specific level where only a replacement is needed, probably to fill a vacant position from where someone left. As of the time of this report, there are no available job vacancies ongoing at EFCC. Thus, intended candidates are advised to DISREGARD any form of advert on the internet but keep in touch until the site is updated.
Also worthy to note is that the vacancies advertised by the EFCC are NOT for sale but totally free, so you should not pay anyone for the recruitment process. Below are listed the requirements needed and criteria to meet before one can qualify for the recruitment.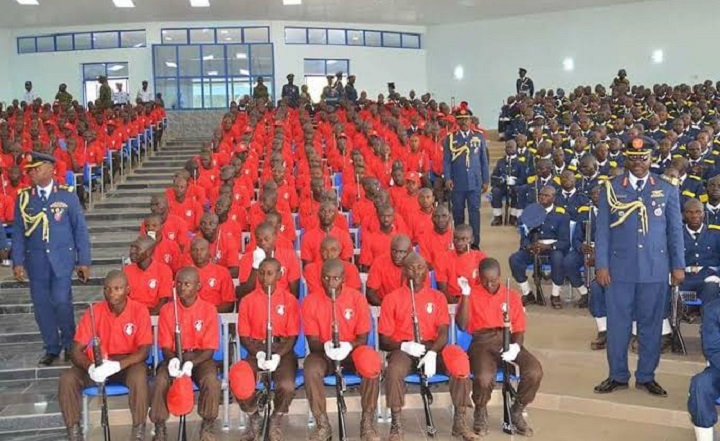 EFCC Job Application Requirements and Criteria
The anti-graft agency has listed several criteria and requirements for eligibility of intended applicants for EFCC recruitment, and they are as listed below:
The candidate must not be more than 27 years old
Prospective candidates must be computer literate with excellent skills
Candidates must be single with a height of 1.67 meters for males and 1.64 meters for females.
They must be physically fit. In other words, there should be no recent medical surgery, no respiratory ailments, or life-threatening illnesses that can cause harm to the cadet and others during training.
The candidate must have good hearing, good eye-sight, and a sound mind – for the purpose of weapon handling and other law enforcement gadgets.
Candidates are not expected to be a member of any cult or terrorist group or have any criminal records.
Candidates must not have tattoos of any form.
They must not be dependent on any illicit substance or recreational drugs. Strict penalties will be applied to any candidate/cadet caught drug dealing during Medical Screening/Random Testing.
Documents Needed for the Application
All prospective candidates must reside in Nigeria with at least one valid means of identification like a voters card, national identification number, international passport, or driver's license.
The original copies of their relevant educational certificates and not their statement of result. (B.Sc, HND, NCE, OND, WAEC certificate, NYSC discharge/exemption certificate). All certificates must be obtained from a recognizable institution.
National Examination Council (NECO), with passes in four subjects at one sitting or five subjects at two sittings, including the English Language.
West African School Certificate (WAEC), with Credits in at least three subjects, including English Language and passes in two other subjects.
Note: Due to the sensitive nature of the EFCC operations, the agency normally initiates an intensive background investigation on all potential candidates after they pass their interview process before they are given a conditional offer of employment. In other words, candidates applying for any position with the anti-graft agency must be transparent and honest individuals.
The investigation includes the following:
A medical examination.
Verification of all employment documents submitted to EFCC by the candidate.
A test for illegal drugs.
Credit and records checks, and
Extensive interviews with former and current colleagues, teachers, business associates, neighbors, friends, etc.
How To Apply for EFFC Recruitment
EFCC recruitment is always open to every able-bodied Nigerian who meets the criteria and requirements. The application process can be online and offline. For an offline application, applicants staying around the capital city are to visit the Abuja head office, located at No.5 Fomella Street, Off Adetokunbo Ademola Crescent, Wuse II, Abuja, while others in other parts of the country should visit any EFCC office in your area. When you get to the office, the operation attendant will guide you through all the application processes.
Then for online applications, EFCC indicated that application procedures are only made available when a vacancy is announced and forms are out. There are no established or permanent steps to follow as that of the previous year will not apply to another year. So, this is why you should always keep an eye on their webpage to know when the form is out.
EFCC Ranks and Salary Structure
Like many other Nigerian law enforcement agencies, EFCC has various job positions and ranks of staff, and as such, its salary structure, allowances, incentives, and other benefits are largely dependent on ranks, qualification, experience, and skills. The major ranks in the commission are the lower ranks, detective assistant cadre, detective inspectorate, and detective superintendent. These ranks are also called cadet/trainees, entry-level staff, graduate assistants, and detective superintendent. However, due to the sensitivity of the job, there are other anti-graft agencies operating as top secret service agents, so they do not have static salaries. Although the values can be dynamic, below are the present monthly salaries of EFCC's various ranks as of September 2021.
| | |
| --- | --- |
| EFCC Ranks | Monthly Salary |
| Cadet/Trainees | ₦70,000 – ₦100,000 |
| Entry-level Staff | ₦158,000 |
| Graduate Assistant | ₦201,000 |
| Detective Superintendent | ₦245,000 |
EFCC Has Actively Been on Anti-Corruption War
Between 2010 and 2016, the EFCC investigations revealed that the oil marketers were owing the Federal Government of Nigeria the sum of N91,519,485,204.44 (Ninety-One Billion, Five Hundred and Nineteen Million, Four Hundred and Eighty-Five Thousand, Two Hundred and Four Naira, Forty Four Kobo). The investigative report further revealed that the oil marketers had continued to obtain petroleum products from the government without proper payment, in violation of the NNPC/PPMC credit facility regulations – leading to the discovery of another N258,928,926,351.93 (Two Hundred and Fifty-Eight Billion, Nine Hundred and Twenty Eight Million, Nine Hundred and Twenty Six Thousand, Three Hundred Fifty-One Naira, Ninety-Three Kobo).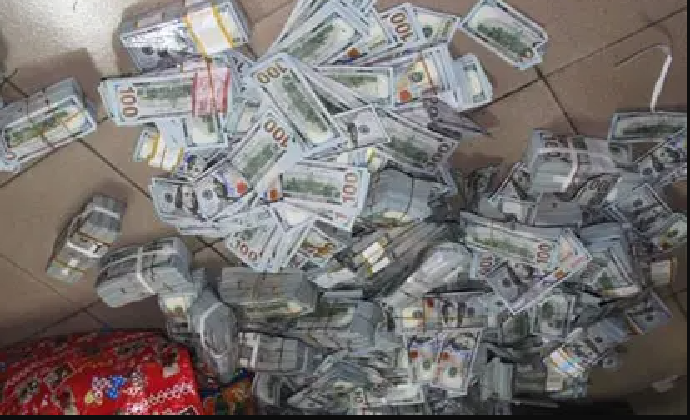 Also, in 2017, it was reported that the Economic and Financial Crimes Commission, EFCC, Kano Office, had recovered a sum of N328,988,296,990.62 (Three Hundred and Twenty Eight Billion, Nine Hundred and Eighty-Eight Million, Two Hundred and Ninety-Six Thousand, Nine Hundred and Ninety Naira, Sixty Two Kobo) from nine major oil firms across the country. Following a petition against the leadership of Nigeria National Petroleum Corporation, NNPC, and its subsidiary, Pipelines, and Product Marketing Company, PPMC – that sum of N40 billion had been diverted by the major oil marketers. The anti-graft agency swung into action by conducting a discrete investigation.