The Department of Petroleum Resources, commonly known as DPR, is a department under the Nigerian Federal Ministry of Petroleum Resources (FMPR). Among its many responsibilities, DPR has the legal business of ensuring compliance with petroleum laws, regulations, and guidelines in the Nigerian oil and gas industry.
What's more, DPR prides itself as one of Nigeria's most lucrative and highest-paying sectors. So, many people are always curious to know their current salary scale, how to apply for the recruitment, and the registration process. Read on as we cover all you need to know about the petroleum regulatory agency in this regard.
DPR Salary Structure
DPR salary structure, especially for the entry-level staff, has become one of the most asked questions made mostly by fresh graduates who desire to further their career with the government agency. According to current records, the Department of Petroleum Resources pays its entry-level staff a basic salary of N133,000 per month, which amount to N1.6 million per annum.
The above is for the entry-level staff alone. For graduate trainees, their annual pay at DPR is  ₦400,000, which is exclusive of any incentives, bonuses, or allowance. Further, the average pay of a member of staff at DPR is estimated at ₦291,375. This figure is determined by calculating the average salary of four notable job positions under the department, which are as follows:
Auditor – ₦210,000
Geologist – ₦420,000
Engineer – ₦441,000
Senior Scientific Officer – ₦473,000
Besides these levels, the attempts to obtain the DPR salary structures for all levels of workers at DPR have not been successful. The reason is not far from the fact that federal government salaries are usually not made public.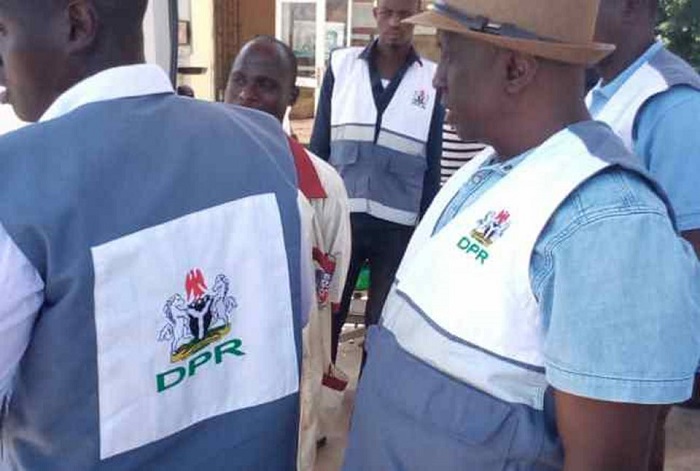 However, it is also interesting to know that DPR pays its staff with mouthwatering allowances, grants, benefits, compensation, and other incentives. Sometimes, the staff gets a take-home pay that is even more appetizing than their salary, which depends on the unit where one works, the ranks and position of the employee, and a few other factors. Meanwhile, salaries may slightly vary depending on unit and qualification.
Step by Step Process on How to Apply on the Application Portal
You should know that the DPR recruitment application is free if you want to apply for a job in the Department of Petroleum Resources. You can obtain the application form online on their official recruitment portal. This you should note to avoid falling victim to fake sites that present themselves as DPR website.
Before you begin to apply for DPR recruitment, it is important that you, first of all, read through the application guideline. This will help you to avoid unnecessary mistakes and also enable you to know all there is about the oil agency. To successfully apply for DPR recruitment, you must log in to their website and follow these easy steps.
Log in to the official web page
Create an account with your active email
After you have successfully done that, an email will be sent to you for verification.
It is through the email that you will continue the application process
Open the mail, and on the displayed page, you will see "Available Job Vacancies" click on it
You will be taken to a page where you be required to fill in an application form
Carefully read the instructions and provide the required details
Go through and verify the information you have entered
The next thing to do is to upload the required documents/credentials (as we listed below)
Click Submit
Successful and shortlisted candidates will be contacted for a screening test, and the dates and centers will be sent to them via email.
Below is the content of the application form; ensure to keep them handy and available for easy and successful registration.
Surname
First and Middle Name
Your mother's maiden name
Date of Birth
Age
Sex
LGA
Town
State of Origin
Marital Status
Contact Address
Email Address
Telephone Number (s)
Institution (s) Attended with Dates
Qualification (s) Acquired
List of Documents Needed for DPR Application
It is noteworthy that you must scan all the documents you are uploading, and they must not be more than 62 Kilobyte (62Kb). The following documents are required for you to upload during the application process, without which your application will not be submitted.
NYSC discharge certificate or exemption letter
Higher institution result/ certificate
WAEC/ NECO/ GCE certificate
Primary school leaving certificate
A valid means of identification (voter's card, national ID card, international passport, driver's license)
Below are some important points for applicants to note
Do not pay anyone who would come to claim that he is a DPR staff or agent and will help you get the job
Before the actual recruitment, there will be an examination and screening exercise for shortlisted candidates
Before submitting your application, go through it and ensure that all the documents and information you entered represent exactly who you are because you will be disqualified if you submit false information.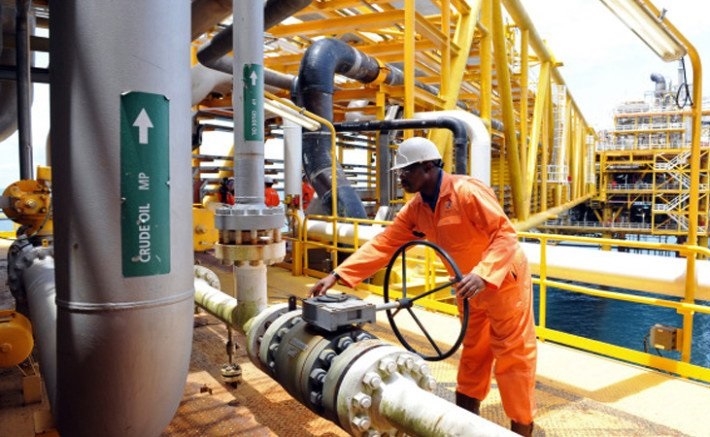 Requirements to Meet to Apply for DPR Recruitment
The Department of Petroleum Resources has clearly stated on its website that recruitment into the oil agency is free of charge and transparent. This means that as long as you meet the requirements and possess the necessary credentials/documents, you are eligible to participate in the recruitment exercise. Below are the following requirements listed by the DPR, which an applicant must meet to apply for the recruitment
Interested candidates must be of good behavior and composure
Applicants must possess excellent analytical skills and team spirit
Must be willing to work in a new environment and under pressure
Must have good communication skills, and enthusiasm for learning
Computer literacy is an attended advantage
Candidates must be physically and mentally fit
Interested candidates must possess a minimum of Five (5) Credits (including Maths and English language) in not more than two sittings in the West African Senior School Certificate (WASSCE), National Examination Council (NECO), or General Certificate of Education (GCE)
Must possess an OND, NCE, HND, or B.Sc certificate in any related field and from a recognized institution
Candidates must have completed the National Youth Service Corps and possess the discharge certificate or an exemption letter.
All applicants must have a valid means of identification such as a National Identification Card, International passport, Voter's Card, and a valid driver's license.
Interested applicants for the recruitment must not be older than 35 years or younger than 18 as of the time of application.
Past years of working experience in a related field is an added advantage.