Desmond Elliot has quite a portfolio. At 49 years old, he is an award-winning actor, filmmaker, and a member of the Lagos House of Assembly for the Surulere constituency and, most importantly, a doting husband to Victoria Elliot and the father of their 4 kids (2 sets of twins). Desmond Elliot's twins are increasingly gaining interest in the media, especially now that one of them is trying her hands in the acting industry under the tutelage of her parents.
You can say that Elliot's twins' father is quite an accomplished man with so many testaments to how successful he has been in all of his career endeavors. But while his film and now burgeoning political career seem to have overshadowed his family and relationship life, Elliot has equally got many good things going well for him on the home front. Get to know more about Desmond Elliot's twins here and the love story that attracted their parents.
Desmond and Victoria Elliot's First Twins Came Shortly After Their Marriage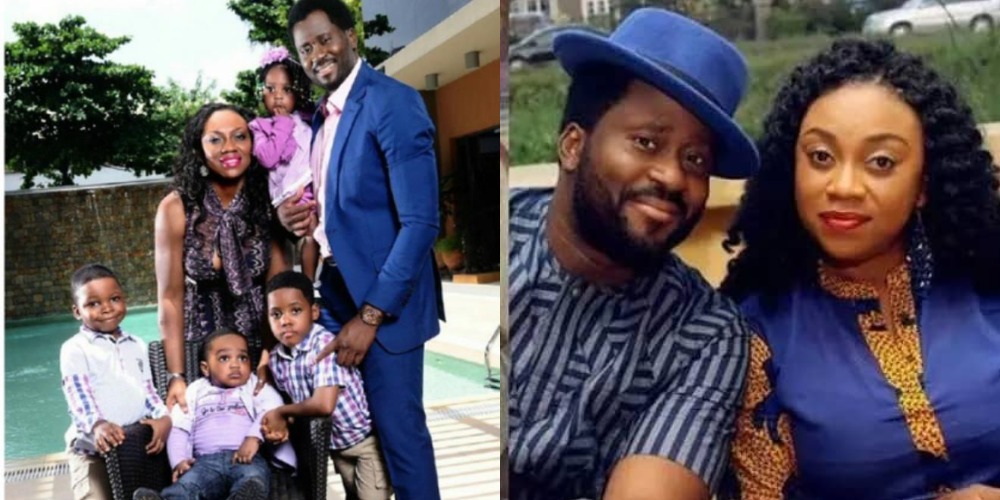 Desmond Elliot has four children with his long-term wife, Victoria – two sets of twins. They had the first set shortly after they got married. The second set was delivered in 2010 (16th September) and celebrated their 10 years birthday in 2020. The first set of twins are named Denzel and Desmond, both boys, while the second set of twins are named Donald and Dawn, with Dawn being the only girl in the bunch.
It seems as though the Elliot (Desmond and Victoria) duo regulate what aspect of their kids' lives they relate with the public because not a lot is known about their children. However, judging by their children's ages, it is safe to say they are all attending primary and secondary schools. The older twin boys (Denzel and Desmond) are most likely in secondary school, while the younger twins (Donald and Dawn) are most likely in primary school.
One of their Second Twins is a Budding Nollywood Child Actress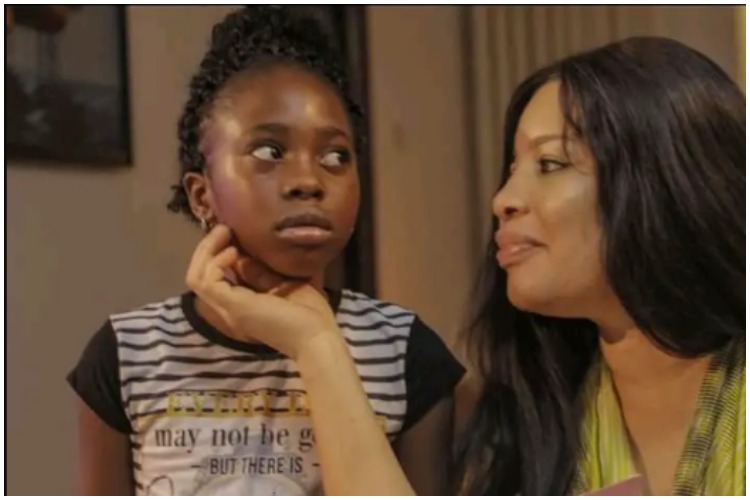 Desmond's only girl child Dawn Elliot, also known as Sisimama, has begun to follow in her father's footsteps in Nollywood, as she has featured in some films produced by Denziot Production, her father's production company. She has featured in movies like 'Love Police' and 'The Wish of Mothers.' This is obviously the beginning of many upcoming screen appearances, and seeing as her father is well established in the industry, a lot is to be expected.
Does Desmond Elliot Have Other Children Besides His Twins?
Aside from these Desmond Elliot's twins, the actor cum politician doesn't have any other children aside from the two sets of twins birthed by his wife, Vicky. Even though it's hard for a successful and handsome young actor turned politician to stay off what many now term these days as baby mamas, Desmond has kept a clean record to date. What would he be looking for, though? Having two sets of twins is an extraordinary blessing itself.
Overview of Desmond Elliot's Married Life with Victoria Elliot
Elliot and his wife celebrated their 16th wedding anniversary in 2019, where he took to social media to post sweet nothings. He also posted pictures of them from way back to signify their years of unrelenting love for each other. He got married to Victoria Elliot, his long-term sweetheart, in December 2003 and has remained married to her to date. Elliot met Victoria during his undergraduate years at the Lagos State University. Although Elliot was born in Lagos State, same as his father, he was raised in Jos, which allowed him to meet Victoria, a student at the University of Jos at the time.
An indigene of Akwa Ibom State, Victoria, had a blossoming banking job for years before deciding to venture into the movie industry. There, she quickly climbed the ranks and became one of the biggest names in entertainment. She is a well sought-after movie distributor at present. Elliot was 28 when he became an actor and 29 when he got married to Victoria. At this time, he was not the hotshot that he is right now. His current net worth is about $5 million, with many cars and a fancy house in Lekki.
In 2003, after bagging his degree in Economics, he got married to Victoria at her hometown in Akwa Ibom after an eight-year courting period. Victoria is a mathematics graduate and manages Denziot Productions, a video production company she co-founded with Elliot. The ceremony was nothing spectacular than an average wedding ceremony, and Elliot was not the star he is today as he had only begun acting a year before, playing a minor role.
Are the Couple Still Married Presently?
Desmond Elliot has been married to only one woman, Victoria, with whom he tied the knot in 2003 and has stayed married since then. While many celebrity marriages are embroiled in scandals, Desmond's marriage is different. There hasn't been a report about him cheating on his wife or the other way round except in an allegation aimed at tarnishing his image due to his stance on the nationwide #EndSARS protests.
His one-wife decision could be connected to Desmond's background as a child born in a polygamous home. Many Nigerians who experience the divided attention and struggle for resources in polygamous homes do not toe the path in marriages. Desmond could be one of them. Another reason for his scandal-free marriage is the level of maturity Desmond and Victoria have between them. They rarely take to social media to discuss their differences (if any). Guess they trash it out as couples are supposed to do. Also, no fracas has been reported in the marriage. Desmond and Victoria Elliot is perhaps a perfect match.
But a lot is still not known about Elliot's personal life, marriage, twins, and even the activities he is up to unless they are of public importance. You could say that he's a private person, and seeing how rarely he flaunts his children, it might be safe to presume that Elliot is careful with many things going public about him. Many of the cheating allegations brought up against him are, at best, 'rumors' because they are unverified. They might even be seen as propaganda against Elliot, seeing as he has gotten in the wrong book of a few people. However, at 49, Elliot has done well for himself as a Nigerian, but still, some controversies have followed him, at least one with a certain Lydia Forson.
Desmond's Alleged Affair with Lydia Forson?
Desmond Elliot was embroiled in controversy about having an affair with Ghanaian Superstar actress Lydia Forson. This rumor came up after he blasted Nigerian youths for their role in the #EndSARS protest that shook the Nation in October 2020 and called for stricter sanctions to avoid its reoccurrence. Many young people were disappointed with his stance as they expected him to be on the side of the youths being one himself. That was when a blogger on Instagram brought out what was termed Desmond Elliot's "dirty secrets."
On Instagram, a blogger named cutie_juls2 (@cutie_julls) said Desmond Elliot was sleeping with the Ghanaian actress despite having a wife and kids. This person also claimed that he was caught red-handed by his wife, but rather than stop, the politician continued the act and even visited Ghana for Forson.
However, Miss Forson came out to deny the rumor and even blasted the rumor mongers. She dismissed them as mischief-makers who go about looking for whose name and reputation to soil. Desmond, on the other hand, maintained calm and did not make any statement about it. Since then, everything has remained calm about the matter. And all attention about Desmond has been refocused on his political career and his family with a set of 2 twins.